Last Updated on June 4, 2021 by asoulwindow
North East Package Tour with Holiday Scout: Review
North East Package Tour with Holiday Scout is unlike any other companies in North East India. Sange Tasering, who runs the company since young age, is undoubtedly the best tour operator for North East India.
What makes him stand apart from other North East India tour operators, is his dedication, hard work and local knowledge of the main tourist attractions in North East India. I have written many North East India travel guides based on my 15 days long epic tour of North East India with Holiday Scout.
North East India tour operator with an edge
I felt like I was in a National Geographic documentary. Where they show smoke rising slowly and lyrically from homes of strangers! Where they close up on the faces (and lives) of the local people. Where they tell you about things which make you feel your entire life was a lie! Welcome to North East India. That paradise exists within few hours of flight!
During my trip to North East India with Holiday Scout, there were many hair-raising moments, which opened my eyes to experiences I had only heard of! But then hearing is one thing, living it is another. And when you are traveling with the best tour operator in North East India, then can anything go wrong? They, in fact exceed your expectation. The experiences I had in North East India were unlike anything else in India or entire world.
I had become world weary after a decade of non-stop travels. The 15 days long epic trip to North East India with Sange Tsering (and my friends) kicked me out of slumber and made me realized I have still not seen India as well as I thought. Even after visiting over 300 destinations in 10 years, North East had somehow eluded me. Finally, I chose one of Sange's North East India tour packages.
Where is North East India
North East India is located on the Eastern most side of India. The 7 states, often known as the seven sisters share their international borders with Tibet, Mynamar, Bhutan and Bangladesh. The seven states of North East India include Arunachal Pradesh (My favourite), Nagaland, Manipur, Assam, Tripura, Mizoram and Meghalaya. North East India tour packages are the best way to explore these states as the infrastructure in these parts is not very well developed.
Sikkim, nearby is also often known as the brother state. This unexplored region is still warming up to tourism. The experiences I had here were unprecedented. Expect tribal culture, rich history, Himalayan terrains, exciting wildlife, spiritually uplifting places and bananas with seeds.
My first trip to North East India lasted for 3 months. And it was my first trip ever which lasted so long. My second trip to NE India was an epic 15 days long non-stop trip across Arunachal Pradesh, Assam and Nagaland. It was definitely smoother than my first trip which was a mix of luxury, shoe string budget, worrying daily for erratic public transport and some adverse situations that I faced.
Who is Sange Tsering from Holiday Scout?
Sange is a young, enthusiastic tour operator from Arunachal Pradesh whose company Holiday Scout runs tours across all the states of North East India. He also runs the successful home stay Dirang Boutique Cottages in Dirang. He has been mentioned as one of the top 50 people to know in the Himalayas by Condé Nast Traveller. North East Package Tour with Holiday Scout is indeed a privilege.
Sange started Holiday Scout at an age of just 21. (I was mostly adding lard to myself and sleeping at this age). He was inspired by his uncle whose tour company was the first such company to begin in North East India.
I had heard good things about Sange from Michelle Zammit, a travel blogger friend from Malta in Europe (Check out her blog Cheeky Passports). She was all praises. I agreed with her when I tried his services myself. A thorough gentleman, with an inimitable passion for tourism in North East and well organized (Does he sleep?), people like Sange are hard to come by. He is no doubt, the best tour operator for North East India!
Let's see why you should book the North East Package Tour with Holiday Scout?
Easy Internal Transportation
It is not easy to commute from one place to another within a town or city of North East India. Thanks to the private cab of Holiday scout that was least of our worries. Fancy, going to the nearby garden to pluck fresh oranges (of course legally!)? No need to spend hours looking for a rickshaw or cab. North East Package Tour with Sange comes with many surprises.
Easy Inter city transportation
The public transport in North East India is the most under developed in all of India. Most places do not have an airport and railway station in North East India. The locals travel in Tata Sumo which are always packed like sardines (and yet fill up superfast) or the local buses which ply just once or twice a day.
If you miss any of these you will end up wasting a lot of time and may have to stay for an extra day in existing location. In case there is a Bandh (which is common here), expect to stay for more. With Holiday Scout, you will be spared that torture. It is therefore, worth spending on North East India tour packages.
Interaction with local people
The kind of deep interaction with locals during my trip with Sange Tsering was so fulfilling. Unlike other tour operators who herd you and hurry you to the next destination (yes even super luxury ones), Sange allows you the time to mingle with locals.
What stayed with me after the trip?
The engaging conversations I had about the history of Tibet and neighboring Tawang with the owner of a home stay in Tawang
Watching early morning prayers at Tawang monastery, followed by .an exclusive visit inside the kitchen of Tawang monastery.
Watching the early morning lifestyle of nomadic Brokpa Herders in their little hut in Tawang!
Spending hours with the Apatani women (yes, tattoo and nose plugs) of Ziro valley!
Dancing the night away with the home stay owners and their friends in Bomdila!
Reminding myself to breathe while exercising my privilege to share a tea with the last headhunters of Nagaland in their home!
Enjoying a bonfire with the King of Longwa (India Myanmar border) in his home!
Playing with the kids of Mishing tribe in Majuli.
Got the drift, eh!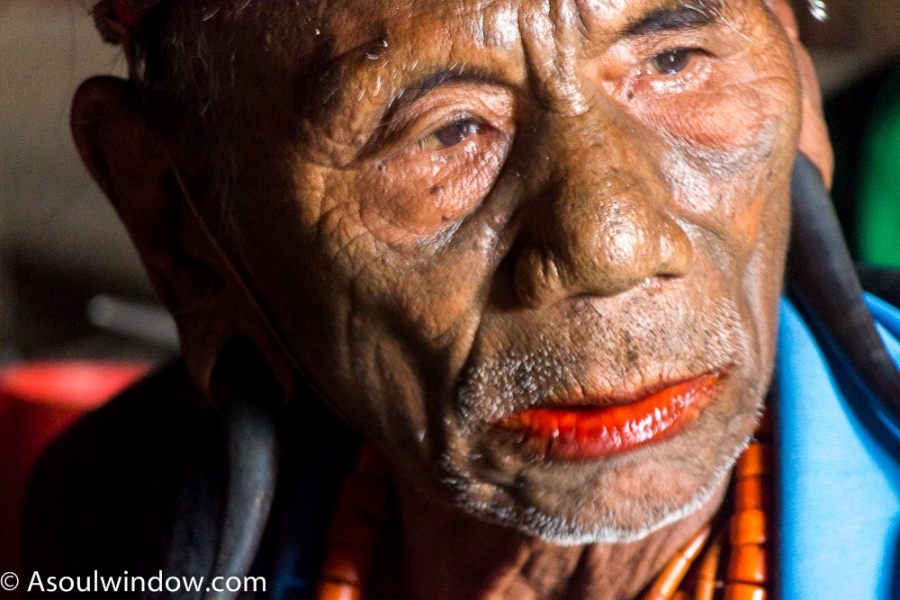 Such heart stopping moments with local people will stay with me all my life! I am sure it would have been nearly impossible to have these experiences had I traveled here alone.
Immersive Travel: tour of North East India
I have spent a decade running from pillar to post during my travels across the world, wanting to pack in everything in a day. I was tired of traveling too much! As I grow older and wiser, I have begun spending more time at a place and understanding its core. Immersive travel, as experienced with Sange Tsering, was much valuable than what I would have managed on my unguided solo trip, which I am so used to.
Slow travel
The pace of North East India itself is slow. It is like going back in time where no one cares about the latest I Phone or Gucci and Armani or the pretty young things of Bollywood. Lahe Lahe, as they say in Assam. Life moves at a lahe lahe (slow) pace in North East India. Each moment is savored. Each experience is lived to its slow potential.
The good news is that Holiday Scout allows you to move slowly in a place. If you loved Majuli, after arriving here (Like I did), then you can stay here for more upon request. North East India is made for slow travel. Make use of it!
Unlike other North East India tour operators, when you book North East Package Tour with Holiday Scout, you can rest assured of not running mindlessly from one destination to another.
Homestay experience with the locals!
I had an amazing time staying with a local man in a home stay in Ziro Valley. Gathering around their common bonfire, next to their family kitchen, we learned so much about the culture of Apatani Tribe and Arunachal Pradesh in general. The owner was also a local politician.
They even served me Poka or Apong, the local alcoholic drink, which I had discovered in the beautiful Basar during Basar Confluence. I remember gulping Poka till I was wasted, so I controlled this time! North East Package Tour with Sange is an experience in itself!
Soul Window Tip
My stay with the local people in the homestay of Bomdila and Tawang was equally memorable. I also stayed with a local man whose house had a lovely balcony opening to Loktak Lake. And it was for the first time I stayed in luxury homestay in Assam. One step to the right and we were in the endless lush green tea gardens, owned by the family. Fragrant by nature!
You can have similar experience of staying with local people across North East India.
Eco friendly tours of North East India
No travel comes sans any carbon foot print, lets accept that. The least we can do is minimize it. The art of which is mastered by Holiday Scout and their local associates. We stayed in eco friendly comfortable places, ate eco-friendly vegan and vegetarian food and reduced our dependency to packaged things to bare minimum.
Trips with Holiday Scout means more focus on the experience and less on the mindless consumerism most packaged travel end up becoming. Even the handicrafts we picked we wooden and eco-friendly. So always carefully choose your North East tourism packages.
Value for money
The kind of 'Nat Geo Style' experience Holiday Scout helps you with, every penny spent is worth it! You can have exclusive experience without breaking the bank. You can also handpick and choose the services, types of accommodation, experiences et cetera based upon your budget. They are the best tour operator of North East India, after all!
Interesting facts: Did you know that the offbeat Dibru Saikhowa National Park in Upper Assam is known for its exotic horses? These feral horses are the descendants of the war horses abandoned by Allied forces post World War II. They are purebreds with no cross breeding with native horses.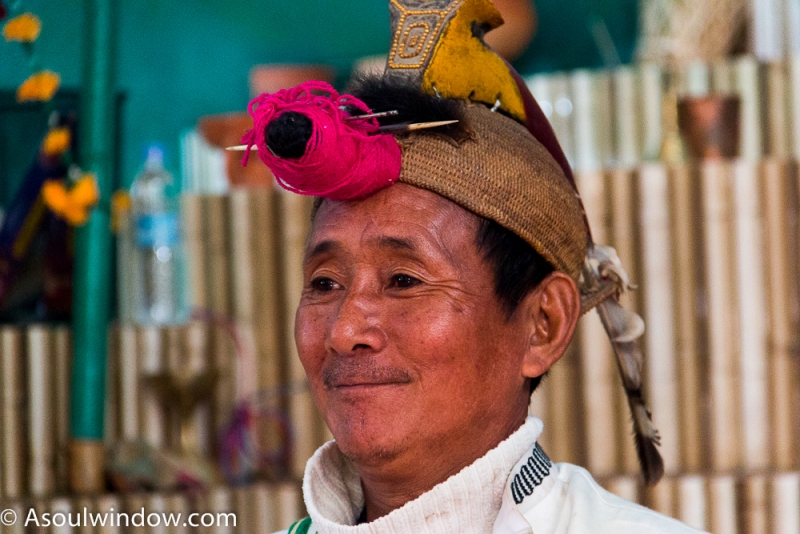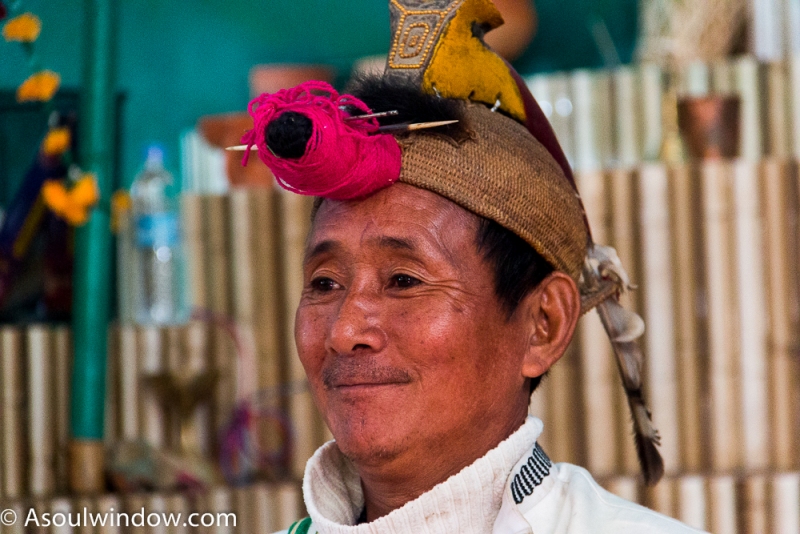 Offbeat Places
Have you heard of The Hoollongapar Gibbon Sanctuary in Assam? It is home to the only apes found in India. The Rupa Hill Station near Itanagar is also one of the least visited places in North East India. Expect to see lot more beyond the usual when you are traveling with the best tour operator for North East India!
Fun company in tour of North East India
North East India can be no fun without some good company. It is a lonely place with very few people and early evenings. I still have scary memories from the otherwise gorgeous Dawki on a separate solo trip.
It had turned dark early and since I was staying in a tent, so there was no way I could have charged my phone. It was a touristy place with loud 'Republic Day' crowd and no locals. I didn't know how to spend time after 6 p.m. Beautiful place. But lonely without friends.
There was never a dull moment during the 15 days long North East trip with Sange. We laughed, cracked jokes, had profound discussions on local lifestyle and refused to sleep as we chatted the night away, often also singing and almost dancing on the high altitude Sela Pass.
I had not enjoyed so much on a trip in a long time. Company matters for sure! Unruly mobile network helped makes better connections as well!
Welcome to North East India, where internet is patchy and connections are deep!
Customize your North East India trip
The best part of traveling with Holiday Scout is that they don't have boring fixed itineraries. They can be customized to suit your every whim and fancy! Want to kick off Ukhrul in Manipur from your bucket list but Nagaon doesn't excite you? No problem! Simply choose your destination. You will not be forced to stop at a dull and underdeveloped place like Tezpur.
Want to spend 5-6 days enjoying Raas Utsav in the Satras of Majuli? Or include the offbeat Manas National Park in your itinerary. You put your fingers anywhere on the map and Sange will make it happen! Try asking, "Can I stay inside a monastery?" Impossible is nothing when you go on a North East Package Tour designed by Sange Tsering.
The flexibility that Holiday Scout offers make it worth traveling with them. You will love their tailor-made trips.
Interesting facts: Did you know that the famous Eaglenest Wildlife Sanctuary is located in close proximity with Shergaon? Shergaon is inhabited by Sherdukpen people who are related to Monpa and Aka group. Expect lovely orchards of chestnut, kiwi, plums, cherry, apples, walnuts and peach.
Set your own pace
You can choose your pace when traveling with Holiday Scout. Liked that home stay in Shergaon? Maybe take some more time to smell those flowers! For example, Sivasagar was not on our itinerary. Since I had visited Majuli already, we made a last-minute plan to visit Sivasagar from Ziro valley. Instead of repeating a destination, I ended up learning new facts about the Ahom Kingdom.
Feels Like Family
This is for the first time I was staying with the family of a tour operator. Sange's family lives within the campus of Dirang Boutique Cottages. The warmth I received from Sange and his family has no match with the clinical corporate tour operators.
Soon we were chatting like we knew each other from ages. While we were bidding adieu, Sange's mother packed us a big box of Losar special sweet. We returned from NE India with not just memories but some lifelong friends. It is not like other clinical North East tourism packages!
Photography With Sange
Sange has a great vision when it comes to photography. The best pictures of mine from the trip were either clicked by him or the frame was suggested by him. He also took permissions with local people for pictures.
I am sure the doors would have been shut on me had I tried that on a solo trip. I can't recall any other North East tourism packages which also involves a free Photographer for your Instagram! This is why he is the best tour operator for North East India? Read on…
Interesting facts: Did you know that in Tibetan language, the world famous Tawang Monastery is called as Galden Namgay Lhatse which stands for "celestial heaven on a clear night."
Special access to special places
On the earlier trip, Sange even arranged for affordable camps at walking distance from the Hornbill festival in Nagaland while most of the people were staying, an hour away in Kohima.
During our trip to Longwa, we stayed right in front of the house of King of Longwa.
And who enters the kitchen of Tawang Monastery and the roof top? Those who travel with Holiday Scout!
Not to forget, a late evening meeting with the chief priest of Ziro Valley, right in his house.
Holiday Scout's well-tailored North East Package Tour comes with many perks and privileges.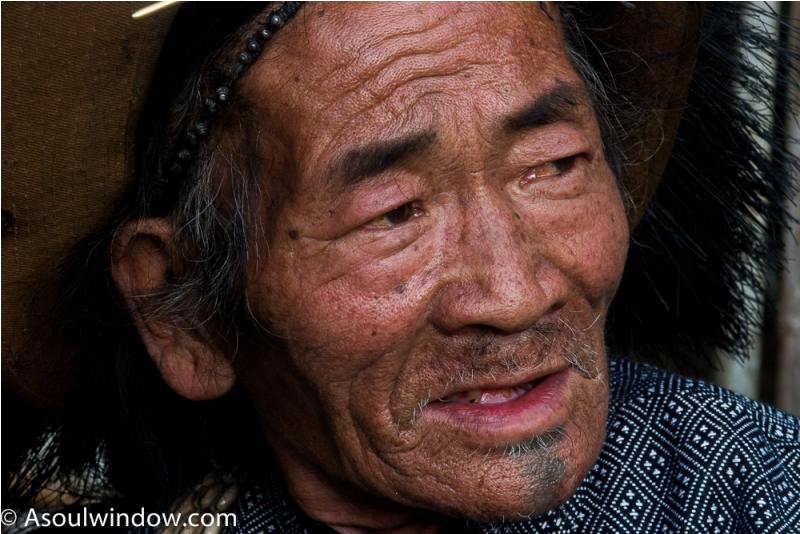 Hassle Free Travel
I have traveled solo all over India and it has been a smooth ride, even in remote places like Ladakh. But traveling in North East India on my own does make me jittery. It is not the same as rest of India. Traveling independently in this region is hard.
The infrastructure is poor, public transport is sporadic, there is language issue at some places, cultural difference to tackle and inner line permit is required even for Indians to enter the states of North East.
Also, tourism is in its infancy state in NE India and almost still non-existent in some places such as parts of remote Nagaland or Vijaynagar in Arunachal Pradesh. Who would not prefer traveling stress free with a local expert like Holiday Scout!
Tour Package Includes everything
Once you pay for the North East Package Tour to Holiday Scout, you don't need to open your wallet again and again, except of course in case you fancy shopping for those cute little keyrings in Dirang or picking up some super-hot Bhoot Jholakia chutneys outside Kaziranga National Park like I did.
The one-time fee also includes food (all you can eat!) and the entrance tickets to places as well. This will save you from paying at every step or splitting bills with your co travelers.
Safety during North East Package Tour
Focus on the travel, while Holiday Scout will take care of your safety and well-being. From healthy organic food to access to medicines, from good quality safe hotels to brilliant driving on rough terrains, rest assured of your and your loved one's safety when traveling with Sange!
Local Guide is the best guide. Period!
Off late, many Delhi and Mumbai based companies have opened in North East India. No matter how bad or good they are, they can never match the experience of traveling with a local.
As we explored North East India with Sange Tsering, we couldn't help but thank our stars that we found him. The way he interacted with the local people and transferred the knowledge to us gave him a huge edge over the other companies that run in NE India.
Not allNorth East tourism packages offer this facility! They have the best North East India travel guides working for them. Sange has trained around 14 guides single handedly and plans to do more.
Zero Language Barrier
Hindi and English, both languages are not commonly spoken in many parts of North East India. Sange Tsering, being a local Monpa from Arunachal Pradesh, has is way with the locals in all the states of NE India. Where we are unable to comprehend the local customs, he personally helps us with that. His Hindi and English both are very good apart from the native languages he knows of course.
Access to guides who speak local language
As we moved from place to place, strangers (to me) were waving at Sange as he drove. Sange for sure has brilliant local connections, including local North East India travel guide, who have a deep knowledge of local customs and lifestyle. It is hard to find local guides in North East India who speak good English or Hindi. The local North East India tour guide come handy here.
No worry of pick up and drop
I was picked up on time by Holiday Scout trip from my hotel near Paltan Bazaar in Guwahati when the trip started and dropped at the hotel in Dibrugarh towards the last leg of the trip. I didn't have to worry about any logistics throughout the trip. Best travel memories are made up of these! Their North East tourism packages includes every-thing.
Plan your honeymoon. Coz Why Not?
Move over Shimla and Manali. Some destinations in North East India such as Mechuka, Dirang, Bomdilla, Cherrapunji and Tawang are too pretty. You can plan a memorable in these places. The nice weather, friendly locals, good food and amazing hospitality make it an ideal (and off the beaten track) honeymoon destination. They have the best North East Honeymoon packages too.
North East family Tour Packages
North East Package Tour with Holiday Scout is suitable for all traveler types, including the families with kids. Their vehicles are comfortable and so are the stay options they have. You can safely plan a family trip and maybe even add some close friends to the group. The more the better! Do check out their North East family Tour Packages.
Deep Insight About Places
The benefit of booking North East tourism packages with Holiday Scout is that the deep knowledge about the places leave you with an awareness that few other North East Travel Agents can manage. This is so because of years of experience of Sange and the advantage of him being a local.
Photography With Sange
Sange has a great vision when it comes to photography. The best pictures of mine from the trip were either clicked by him or the frame was suggested by him. He also took permissions with local people for pictures. I am sure the doors would have been shut on me had I tried that on a solo trip.
I can't recall any other North East tourism packages which also involves a free Photographer for your Instagram! This is why he is the best tour operator for North East India.
Great Vegan and Vegetarian Food
Almost every day during my North East Package Tour, I was eating or drinking something new. Whether it was the assorted pithha outside the Orchid Park in Kaziranga National Park or the dishes I ate in Longwa which I fail to pronounce, being a hardcore foodie, I looked forward to each day. As much for the places as for the food.
And just in case, you are missing the familiar food, worry not. Sange will help you find Paneer dishes, dal chawal (lentil-rice), Alu Bhujia (julienned fried potatoes) and even Pizzas and pastas. But I recommend you stick to local food. And load it with spicy bamboo chutney. Loads of it!
Some other food memories from this trip to North East India include
Picking fresh kiwis from the garden of Dirang Boutique Cottages.
Learning how to make momos (and failing anyways!) right in the homely kitchen of Dirang Boutique Cottages.
Picking dry bamboo shoots from Naharlagun market while we were on our way to Ziro Valley.
Visiting the vibrant markets of Naharlagun, Bomdila and Dirang and seeing many pulses, vegetables, spices for the first time.
Overeating my favourite Ema Dhatshi, the national dish of Bhutan, in my homestay in Tawang.
Picking assorted chutneys (Dry Mustard, Bhoot Jholakia) etc from a Dhaba outside Kaziranga National Park for just INR 20 a packet
The massive vegetarian thali, Dahi Choora and Banana with seed (Bhim Kol) in Orchid park outside Kaziranga National Park in Assam
The red spicy chilly chutney and bamboo chutney, almost daily.
Yongchak (stinky beans), Naga Daal, Yongchak Erongba and other dishes in Longwa.
Eating Maggi in the freezing cold of Sela Pass, as the army trucks passed by!
And all of the above are just vegetarian and vegan food. Read that again!
This is North East vacation package at its best, customized to your taste, quite literally!
Well maintained vehicles: North East India tour packages
I have traveled with Holiday Scout with many of their vehicles and can vouch for the good quality and maintenance of the vehicle. They were suitable for a drive on the bumpy roads to Siddheshwar Nath Mandir (tallest natural Shivlinga) in Ziro as well as the slippery snow carpeted roads of Sela Pass. While the trip was still on, the cars were washed at any available opportunity. What's not to love?
Unlike my other epic Jammu-Leh-Manali road trip in Ladakh, where my car broke down thrice, once in Zoji La, again in Khardung La (Highest motorable road in India) and third time in an unidentified place in Chumathang region, never once did we have a car breakdown during the 15 days long trip with Holiday Scout.
Soul Window Tip:
North East Package Tour in this region comes with a lot of driving, sometimes on bumpy roads and dirt tracks (such as Nagaland). So, it is a good idea to travel here by a private car. We traveled in a Scorpio which made our journey so comfortable. Also, in places like snow laden Se La (We saw snowfall, yayy!), the car protected us from the freezing temperature outside. Not all North East India tourism packages can boast of that!
Help for the Inner Line Permit Pain
Much like Ladakh, both foreigners and Indians from other states of India need an Inner Line Permit to enter many states of North East India. It is an archaic law that makes travel a bit inconvenient sometimes here. During my solo trip earlier, while I was still in Assam, I had not procured my Inner Line Permit as I was heading to Nagaland for Hornbill Festival.
Sange appeared magically, asked me to email him some of my documents and voila. I had ILP in my mail without even having to visit the Government offices physically. This saved me time and money and the tiring wait at the office. Holiday Scout helped me arrange the Inner Line Permit days before my second North East Package Tour even started.
Niche Tourism
If regular places of interests don't attract you and you prefer to observe the lives of local communities up close and personal, then that can be arranged too. Or you can ask for a food themed, wildlife themed or birdwatching itinerary as well.
There are also many charming easy trekking trails in Bomdila, Dirang, Tawang, Mechuka and near India-Bhutan border etc which can be arranged with special request. Even trips to festivals such as Dwijing festival in Bodoland, Sangai festival in Manipur or Orange festival in Dambuk etc can be arranged for.
Rooted to the local ethos
Holiday Scout is owned by Sange who is a local Monpa person from Arunachal Pradesh. He knows and understands the local behaviors, customs, subtle nuances and expectations. Traveling with him and seeing the way he interacts with locals gave me confidence that I was traveling with the right people. This is North East Package Tour with a difference!
Opportunity to help local community
There is a reason why Holiday Scout is the best tour operator for North East India!
"Abhinav Bhaiya, I want to give back to society in a major way. Not for anything but for my personal satisfaction". Sange told me on a dark night in Longwa. His words stayed with me.
Sange Tsering has clear vision for Holiday Scout. He doesn't aim to be like money minting Big Corporates, who believe only in building and hoarding money with sole purpose of selling their North East tourism packages. Sange wants to give back to the society he earns from.
Every time you are booking a North East Package Tour with Holiday Scout, you are helping the local people in a major way. Who would not be impressed to hear that up to 40% of profits which Sange makes goes back to the community he earns from.
He helps the locals with infrastructure, education, skill development and basic necessities. In fact, 100 % of his employees are locally hired people. Up to 14 local guides have been trained free of cost by him, preparing for tourism in North East India, thereby creating a steady source of livelihood in a region which has been underpromoted due to government apathy. I observed, even in remote locations he had made immense difference.
Village Adoption
Sange took us to a breathtaking location, which was not even there in our itinerary. The mud houses, low density and the culture reminded me of my trip to Thimphu, Paro, Haa Valley and Punakha in Western Bhutan. Welcome to the remote village Samtu in West Kameng! A very small village, it just has 13 houses.
Interesting facts: Did you know that Arunachal Pradesh was officially announced as a Union Territory of India on 20th January, 1972. It was not until 20th January, 1987, that Arunachal Pradesh was finally declared as an official state of India.
Is Arunachal Pradesh similar to Bhutan?
Penis shaped (OK, more politely phallus shaped) wooden hangings dangled at the main door of all homes. It is hung for prosperity and good luck. We were further taken on an open ground to try archery, which I failed at miserably. When the locals shot the arrow, it reached the target within a second, leaving us embarrassed as we tried to nail down the flow of arrow.
How could both archery and phallus wall hangings not remind me of Chimi Lhakhang in Bhutan. I was right! You can experience many countries in India. Just step out from your cocoon!
As I bent down to enter a dark room of one of the homes, we were greeted by Tibetan scarf Khata. It was followed by a bowl of popcorn and butter tea which reminded me of gallons of butter teas I had wolfed down in Ladakh and during Everest Base Camp trek in Nepal. My mind drifted to the 'Impact North East' initiative. Started by Sange, it aims to make the lives of people better.
Currently, Samtu has only one common water source for all homes. Sange plans to facilitate the water supply in every home, thus making their life easier. He also plans to start a home stay tourism in Samtu. I would love to stay here longer and absorb the local lifestyle.
School Adoption
While we were visiting Bomdila and Dirang, Sange took us to a nearby local school he had adopted. Set in a picturesque location (but then, North East is stunning, at every turn!), the school stood out with its cute paintings of cartoons and uplifting slogans on the outer walls. Slowly, I was pulled in to the universe of Sange, which he had nurtured with great care and love for his people.
During my interaction with the local teacher from Varanasi in Uttar Pradesh, he told me why he is living alone far away from home. He claimed he enjoyed teaching the students here. It gives him peace. He smiled when I told him I was born in Varanasi or Kashi.
Soon, the kids broke our conversation with their impromptu dance on Tashi Delek song from Tibet. Dressed in traditional, they brought an inimitable positive energy. The school which is located in Chug valley of West Kameng in Arunachal Pradesh, has been personally painted by Sange and his friends voluntarily.
Called as 'Paint A school', he has painted many such schools in other places. Not only did he give the school a positive makeover but also helps in creating positive vibes. Even the ceilings and damaged walls were repaired by him.
Adoption of local girls
Sange has adopted local girls and has been developing their skills so that they become self-reliant one day. For example, he has trained Karmu to don the chef cap while Rinchin dreams to become a nurse someday. Yangzom who is very young, aims to be a teacher in future. I am amazed at the good Karma Sange is building for himself. Sange has taken care of not only their complete education but also every day expenses.
Community Service
During emergency situations such as natural calamity, Sange often distributes free ration to the local people. While other companies are busy minting money, it is heartening to see a company with a soul.
Expedition happiness
Due to a sudden surge in tourism in North East India, uncontrolled development has begun even in remote locations, threatening to destroy the ecologically fragile fabric of the region. To stop turning North East into another Shimla or Manali, Sange has started spreading action-oriented awareness through Expedition Happiness, a Holiday Scout initiative.
Expedition Happiness aims to:
Ensure cleanliness and zero littering.
Sustainable tourism boost in offbeat locations
Ensure healthy environment and reduced carbon footprint.
Development of new potential tourist destinations such as nunnery in Tawang.
Solar water heater installations.
Ever heard of similar North East India tourism packages?
Conclusion: North East Package Tour
To me, traveling with Holiday Scout meant believing in a company that strives to venture beyond the usual suspects such as sightseeing, photo ops and mindless consumption. Mindless selling of North East tourism packages is not their objective. As opposed to the conventional travel business we have become used to, Holiday Scout stands out as a socially responsible, impactful and aware travel company. It makes them the best tour operator for North East India.
Not only did I return satisfied with the immersive experience of traveling in North East India, I was also satisfied that my footprints, instead of generating carbon mindlessly, were uplifting the lives of local people, leaving a positive impact on them indirectly. Plan your North East Package Tour with Sange Tsering from Holiday Scout and thank me later!
The view from my Soul Window is impactful!
.
Top Travel Blogger from India