Last Updated on December 5, 2019 by asoulwindow
Top Experiences of Wildlife Photographer Blogger From India – Self Interview
I had never aspired to become top wildlife photographer of India or Best Wildlife photographer of India. I am happy being interviewed on India's leading newspapers and media sites like Times of India, Hindustan times, Aaj Tak etc. I habe been also listed as Top Travel Blogger of India more than 20 times by reputed publications such as Lonely Planet Magazine India, Skyscanner, Outlook traveler, Filter Copy etc. I value and cherish that. BUT! One lesson which I learned after being a professional travel blogger is that if you build a successful career out of your passion, you also expose it to several positive and negative external factors. Jealousy, competition, one up man ship, comparisons start to ruin your passion a bit. Not many followers of such content creators scratch the surface and look beyond, 'Wow, nice picture' 'excellent shot!'
Also Read – The journey from being fired for traveling too much to becoming top travel blogger of India
I faced extreme unprecedented negativity after I turned my passion for travel into a career. My only fault was that I was creating good content, growing organically and loved by brands. I have made necessary corrections by blocking each and every person from where negativity was coming. I have finally been able to save travel for myself after a tumultuous few years. Very few talk about it. None actually! The positive result was that I was clear that I did not want the same to repeat in my passion for wildlife.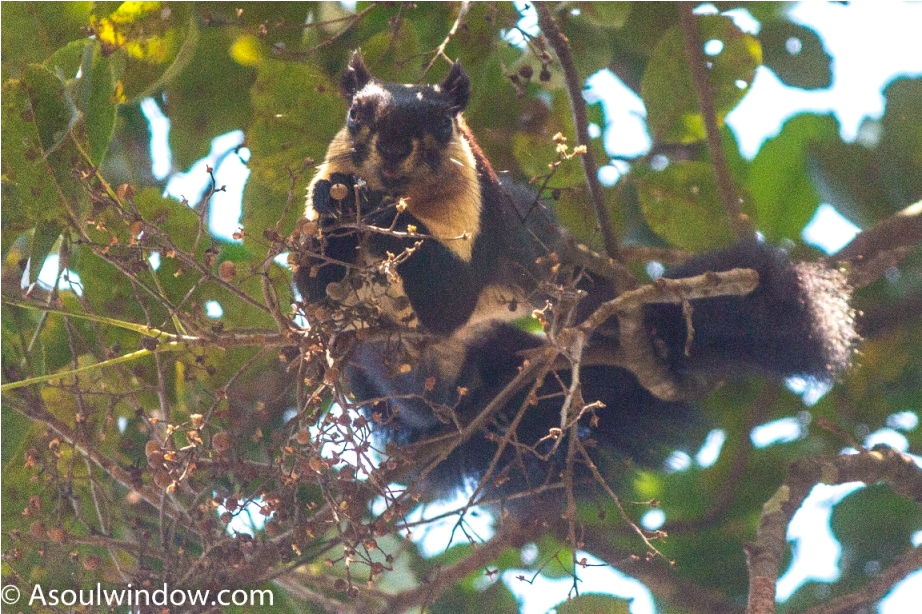 Being labeled Top travel blogger of India by different brands works for me. I have accepted it now with all its negative paraphernalia. I am, however, still not willing to be in the race to become Top Wildlife Photographer of India or whatever! I am happy being a low profile wild life photographer and writer. Yes, wildlife is one of the most important niche of my travel blog. But that's it about it! I don't want to make friends with other wildlife photographers of India or fall in the wildlife community trap.
From what I have heard from my other wildlife photographer friends, the wildlife photography is equally suffering from competition, one upmanship and jealousies. Yes, that includes the big names you have heard of! Scary! They didn't show you the full story of Madhavan's character in the movie 3 idiots.
My regular readers know about my passion for wildlife. The below questions were asked to me by a wildlife products company. But much like how I have to deal with idiots every day in freelancing (It ain't a bed of roses as many people think!), they never replied to me after I submitted these questions to them. Because not many value the time and effort you put on writing things. So, I adapted it as a self interview for my travel blog. Words are precious, we must not waste them, after all!
Am I a wildlife/birdwatching enthusiast?
Yes, of course. That is why you are reading this self interview in the first place!
My first wildlife photography/bird watching trip? Where was it?
My first wild safari was in Bandhavgarh in the winters. Beginners luck worked and I saw a fleeting glimpse of a Tiger which vanished in the thick forest in a jiffy! It was a heart stopping moment, even though it lasted for just a few seconds!
Where am I planning to go next for my nature/wildlife outing?
India – I have not planned anything yet but I really want to explore the forests of Kabini and North East India. I did an amazing 7 hours long safari in the offbeat Manas National Park in Bodoland, Assam. I want to visit Kaziranga National Park, Namdapha National Park, Pobitro National Park, Sunderbans etc.
I also want to spot snow leopards and the regular leopards in Rajasthan.
Foreign – I had amazing sightings in the Kidepo National Park, Queen Elizabeth National Park and Murchinsons Falls National Park in Uganda in Africa. I also want to visit Kenya, Tanzania and South Africa. Galapagos Island in Ecuador, Costa Rica for bird-watching is on my mind too.
What brand of equipment do I prefer to use for wildlife photography?



I use 70D with 55-250 mm lens and 300mm lens. I aspire to buy bigger lenses someday!
Can one use a mobile camera for wildlife photography?



Honestly no, a mobile camera never works for wildlife photography! Unless you are really close to a Gorilla or Tiger like I was in Bwindi Impenetrable National Park, Uganda and Ranthambore National Park in India respectively. But that happens once in a while. One needs to buy at least 55-250 for good mammal shots and at least 300mm for bird photography. The latter worked wonders for me during a bird-watching trip to Sattal. I also did a satisfactory bird watching trip in Almora. Macro lens is great for shooting insects.
Have I ever seen a tiger in the wild? What was the experience like?
I saw 1 tiger in my first Safari in Bandhavgarh National Park, almost saw one in Pench National Park. But my best sightings were on a hot afternoon in Ranthambore National Park in Rajasthan. I saw 6 tigers in 1 day in 2 safaris. It was an unforgettable day. One tiger walked close to our jeep. My heart must have skipped a beat! It was surreal! We later saw a tigress playing around with her 2 cubs. I couldn't have asked for more! I didn't see any tiger in Chitwan National Park in Nepal, Dudhwa National Park, Satpura National Park and Jim Corbett National Park. But it doesn't matter as both these parks were breathtakingly beautiful.
What is my favourite wildlife animal/bird? And, why?



After seeing a gorilla family in Bwindi Impenetrable National Park, Uganda, I fell in love with this endangered species especially the silverback. They are so huge and yet so gentle, the mountain gorillas can be spotted in wild in only 3 countries viz. Uganda, Rwanda and Congo.
I also love the wildlife of Australia. Honestly, wildlife is the only thing that excites me about Australia. I saw a large group of Kangaroos in Canberra, the capital of Australia. That was a heart stopping moment. A fleeting glimpse of Platypus was also exciting. It helped clear my misconception that Platypus are large and easily spotted. In fact they are very tiny and are very elusive and hard to spot as they mostly remain under water.
Closer home, I love tigers. No matter how much they have been written about or how over exposed their allure maybe, it still thrills me every single time to spot one. I also love spotting wild elephants. Nothing is more thrilling than a wild tiger and a wild elephant! I also loved going on a Cobra snake trail in Agumbe. The night snake trail in Agumbe was equally exciting! I also did a trip to The Hoollongapar Gibbon Sanctuary for Western Hoolock Gibbon (Hoolock hoolock) in Northeast India and Borneo in Malaysia for Proboscis monkey. Both trips were less than satisfactory ones as both Western Hoolock Gibbon and Proboscis monkeys prefer to chill on higher branches of trees. Basically, do not expect to click close up shots of monkeys in both places if you are not carrying lenses beyond 300 mm. The brochures are lying!
Have I ever been on a guided wildlife photography tour? How was my experience?



Yes, I have been on many guided wildlife photography tours. During an amazing birdwatching experience in Sattal, the local guide helped us find and identify the birds. Similarly, another guided trip to Jorbeer Conservation Reserve in Bikaner helped us see rare eagles, vultures and even a fox and chinkara. A snake trail in search of King Cobra in Agumbe was also exciting!
And of course the safaris I did in Satpura National Park, Corbett National Park, Manas National Park, Dudhwa and above mentioned places left me with a lasting memory and a greater appreciation for wildlife.
How is India better than Africa in Wildlife management?
The safaris I did in 3 national parks of Uganda were also memorable. Though I think that wildlife safaris in India are more thrilling than those in Africa because the wild animals are in large numbers in Africa. You get tired of even lions easily in Africa. While in India, one has to make sincere efforts to spot the wild animals. There is a certain excitement in the air! Nobody else says that but I have always said that India is the Wildlife capital of the Asia.
Also, Indians love and respect animals as part of their extended family! I have seen this attitude in the peaceful co existing of man and wildlife in many places in India. For example, the locals do not fear the lions of Gir National Park in Gujarat neither do the locals of Agumbe kill the snakes. They call a helpline if they find a Cobra in their home. You can find peacocks perched on paan shops in Gujarat and Rajasthan! I even met Sevaram in Khinchan in Rajasthan. He single handedly feeds thousands of migratory demoiselle cranes which come near his home during winters. We all know about the Rabari of Rajasthan who will kill you if you hunt even a rabbit! Where else, but in India?
India is doing way better job than Africa in preserving wildlife! You can't even imagine legally hunting a tiger in India. It is impossible. It is not part of the culture.
Should one go on a solo trip to a wildlife destination? Why do I think one should or should not do that?
Though I am a solo traveler at heart, but I have never been to a Wildlife expedition without a company. Wildlife is an expensive hobby. You need a company for sharing costs of accommodation, travel and safari etc. Also, most safaris happen only for few hours in a day, which leaves you with a lot of free time. In fact I always plan wildlife safaris with friends and family for the same reason. A company always helps. Though if you are a loner like me, it might work for you!
My message to the readers who are wildlife enthusiasts and wish to plan a trip to the wild !
Wildlife reserves are not zoos. Pls respect the space of animals wherever you go. Please say a strict no to elephant safaris. And these days, a ridiculous 'Walk With Elephant' has started by some Wildlife resorts like the one I saw in a resort in Manas National Park. No tamed elephant can ever be a happy one, no matter how much food and healthcare you provide to the elephant. Elephant Safaris are just a torture to the gentle giants by bored humans.
Responsible Wildlife Tourism: The ugly side!
Please do not leave behind anything in the forest. I was horrified to see a woman throw her child's used diapers in Pench National Park. Needless to say, don't shout and scream when you see a wild animal, especially tigers and elephants. I have seen so called self claimed responsible travel bloggers do that. Don't bribe the guides for better sightings and ignore them if they are encouraging you for rough behavior in a national park.
How to become a top wildlife Photographer of India?
Almost daily many people ask me silly questions on mails and Instagram DMs like 'how to become top travel blogger of India' or even 'how to become top wildlife Photographer of India'. I do not understand why people want to reach the top as soon as they start.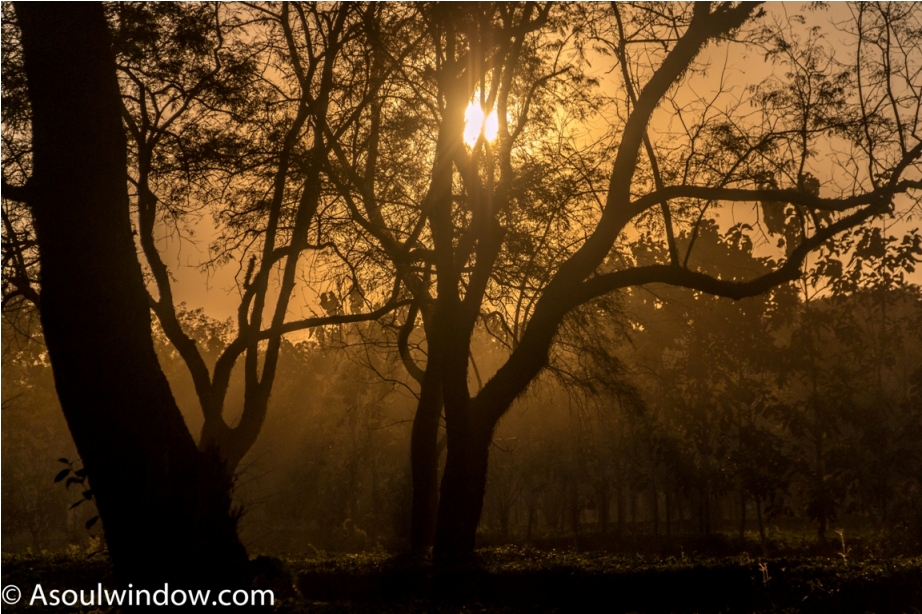 I have no answer to that. Why not try to be a good wildlife photographer or good travel blogger. Why be in a race to become top in any field? We were not born to be in a race. Driven by markets, competition is invented by us. I would say just be sincere and honest towards your work, love it, nurture it and never stop learning. And most importantly, do not behave like an idiot who shouts, breaks branches, feeds wild animals all for a good shot. I have seen such fools in National Parks Of India, yes including some so called famous photographers and eminent writers.
A small bio of Author:

I turned travel blogger in 2014 when I was fired from my corporate job for travelling too much. I have travelled to more than 300 destinations in India and 11 countries since 2008. I have been listed as Top Travel Blogger from India 20 times by the likes of Lonely Planet Magazine India, Skyscanner etc. Though I write on all genres of travel but my travel blog has a dedicated section for wildlife. I have been writing in top magazines and newspapers of India since last 21 years. I am not very old. I started young!
Spread the love, share this blog
Got any question/comments, ask in the comment section below so that it can benefit other readers.
Email me for collaboration : [email protected]
Be a part of my journey on social media. The travel content I create there is different from this blog.
Pls subscribe/follow/like: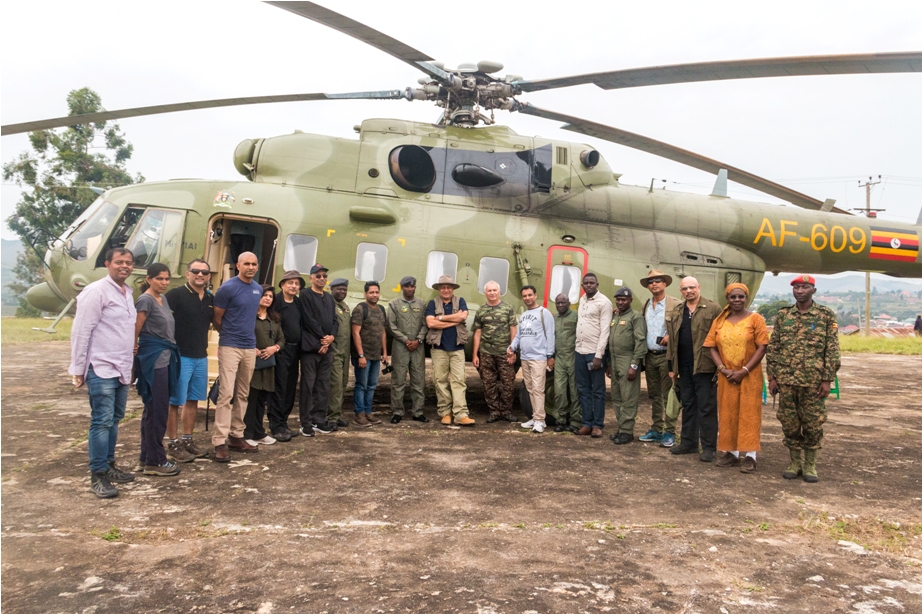 WARNING : COPYRIGHT TO ALL THE CONTENT SHARED HERE REMAINS WITH ME. THE IMAGES AND TEXT IN THIS BLOG ARE BY ME UNLESS MENTIONED OTHERWISE. YOU CAN NOT JUST LIFT THE CONTENT AND USE IT WITHOUT MY PERMISSION. STRICT LEGAL ACTION WILL BE TAKEN IF CONTENT IS STOLEN. YES, I AM SERIOUS.
Top Travel Blogger from India