Last Updated on January 16, 2022 by asoulwindow
Explore the Tea Gardens of Dharamshala During a Family Vacation In Himachal Pradesh
Located in the upper region of the Kangra Valley in Himachal Pradesh, Dharamshala is a quaint hill station known for its scenic beauty and breathtaking landscapes. Also home to His Holiness the Dalai Lama, there are plenty of tourist places to visit in Dharamshala that make it such a great holiday destination.
One of the main attractions for travellers is the tea plantation. Read on to know how you can explore the enthralling tea gardens of Dharamshala with your family:
Tea plantations in Dharamshala are slightly different from those you see in Assam or other states. The lush tea gardens here allow tourists to enjoy a picturesque view of the area, with snow-capped mountains in the background. Located at an altitude of 4780 feet, the shadow of the Dhauladhar Mountains adds to the enchantment as you stroll through the narrow paths.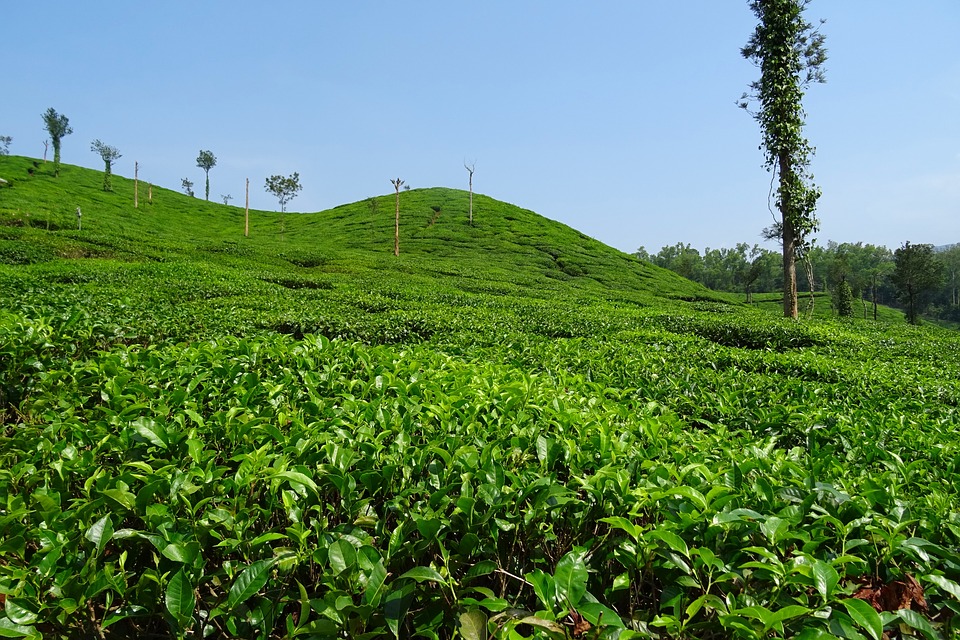 A popular sightseeing spot in Dharamshala, the tea gardens capture the essence of simplicity and sustainability as you explore the panoramic beauty of the area. You can stop to admire exotic birds, chat with the tea planters, understand their simple yet hard life, and relax as you take in the magnificent aroma of fresh tea leaves.
Unlike in other states, the tea gardens in Dharamshala are not spread over vast acres of land. It is one of the smallest tea-growing regions of India. Nevertheless, it is known for its premium quality tea and a beautiful hilly climb that takes you close to nature. If time permits, you can go for a tea-tasting session and buy your favourite organic tea leaves right from the source.
The best time to visit Dharamshala is spring and early summer. The weather is pleasant and the majestic blue sky sets a striking background for the holy prayer flags of the monasteries. You will be fresh and upbeat to explore all the sightseeing spots in Dharamshala, after which you can indulge in adventure activities such as river rafting, trekking, or paragliding. Monsoon and winter will make it difficult for you to enjoy the tea gardens, especially if you wish to see how tea leaves are plucked.
Though the tea gardens are slightly downhill from Dharamshala, they are easily accessible. But having your own car will give you the freedom to stop wherever you find an Instagram-worthy picture spot. Most tea gardens can be explored from 9 am and 6 pm. Don't forget to take your kids to see how Kangra Tea is manufactured at the factory near Narghota. Here, bushes over 100 years old yield leaves that are handpicked by workers and made into several signature blends.
If you seek solitude amidst nature, a family vacation to the tea gardens of Dharamshala is ideal. Though there are plenty of places to stay in Dharamshala, Club Mahindra's resort is located in the beautiful foothills of the Dhauladhar range and offers a pleasant stay. Equipped with all modern amenities and facilities, the Club Mahindra resort in Dharamshala, Himachal Pradesh has an in-house restaurant where you can relish the local Himachali cuisine with your family.
Check out the Club Mahindra reviews online to see what members have to say before you make your bookings. We guarantee you will return with memories to cherish for a lifetime!
Spread the love, share this blog
Got any question/comments, ask in the comment section below so that it can benefit other readers.
Email me for collaboration: [email protected]
Be a part of my journey on social media. The travel content I create there is different from this blog.
Pls subscribe/follow/like:
WARNING : COPYRIGHT TO ALL THE CONTENT SHARED HERE REMAINS WITH ME. THE IMAGES AND TEXT IN THIS BLOG ARE BY ME UNLESS MENTIONED OTHERWISE. YOU CAN NOT JUST LIFT THE CONTENT AND USE IT WITHOUT MY PERMISSION. STRICT LEGAL ACTION WILL BE TAKEN IF CONTENT IS STOLEN. YES, I AM SERIOUS.
Top Travel Blogger from India