Last Updated on January 9, 2021 by asoulwindow
SHIVLING STORY OF TALLEST SHIVLING – PLACES TO VISIT IN ZIRO ARUNACHAL PRADESH
Pls read to learn about this offbeat Shivling story from Arunachal Pradesh. The Shivling history of Ziro is very interesting. Make sure you read the article an explore this place.
SHIVLING STORY – MY EXPERIENCE AT TALLEST SHIVALINGA OF THE WORLD!
This Shivling Story is an offbeat one. I had heard a lot about the interesting Shivling history of world's tallest Shivalinga in Ziro Arunachal Pradesh. But when I actually arrived in Ziro, I didn't find it enjoying the top slot of the must see places in Ziro. It was right there but no one was talking about it. Perhaps the lack of infrastructure or the difficulty in reaching the place made people choose the easier places to see in Ziro Arunachal Pradesh. Arunachal Tour Packages often exclude this place but you can always request.
But I was adamant. Ziro Tourism was one of the last things to do in our long checklist of the 15 days long epic trip with Holiday Scout, the pioneers of customized trips across North East India. You can book a nice Arunachal Pradesh package from Holiday Scout for a hassle free and relaxed vacation in North East India. They are indeed the best travel agents in Arunachal Pradesh and North East India.
I told Sange Tsering from Holiday Scout that I am not leaving Ziro without seeing the tallest naturally formed Shivalinga in the world! Sange never says no and fortunately we did come to what is being christened as Shri Sidheshwar Nath temple by the local temple committee. We finally included this in our places to visit in Ziro list.
SHIVLING STORY – PLACES TO SEE IN ARUNACHAL PRADESH
I was initially disappointed at the sight of ugly scaffoldings around the Shivalinga. Turned out, I arrived at a time when the construction of a temple around the holy Linga was underway. It was all wet and muddy. I had to step on a loose wooden plank to arrive at the under construction Shri Sidheshwar Nath Mandir.
I was relieved to see more people from Uttar Pradesh coming all the way to this place to pay their respect. One of the devotees was from Lucknow, my city. They were not the urban young crowd, which Ziro is accustomed to 'cope with'. They were mature men who talked less and saw more. One of them did Shiv Linga Worship and performed parikrama around the Shivalinga 7 times on the instruction of the pujari aka Hindu priest. It was obvious that he was drawing a certain solace in performing Shiva Linga Puja with complete devotion.
The floor was wet with the natural secretion of water. Despite the discomfort, the devotee continued circumambulating around the Linga in a clock wise manner. Another man chanted Shivling mantra along with the pujari and offered his prayers to Shiv Bhagwan. The third man was very inquisitive and asked many questions to the other pujari. Sweet fragrance from the incense sticks, the sound of Hindu mantras and a couple of bell rings wafted in the air gently.
PLACES TO SEE IN ZIRO – UNTOLD SHIVLING STORY
In the eerie silence, it stood out and seemed even more pure and primeval. The soothing tranquility and a certain primordial quality to the place was akin to what I had experienced at Mansarovar Lake and Kailash Parbat, the abode of Shiv Bhagwan during my Kailash Mansarovar Yatra in Tibet, China. I walked around, eyes wide open, trying to see details. It was an impressive structure.
On this trip to Ziro, I met Shri Shivakant Pande from Varanasi, Uttar Pradesh at the construction site of the Shri Sidheshwar Nath temple around the world's tallest naturally formed Shiv ling in Ziro Arunachal Pradesh.
Ziro is home to the friendly and uncomplicated Apatani people. Ziro catapulted on the world tourist map after the annual Ziro Music Festival gained popularity amongst youth and music lovers from across the globe. The outdoor festival is held every year in the month of September.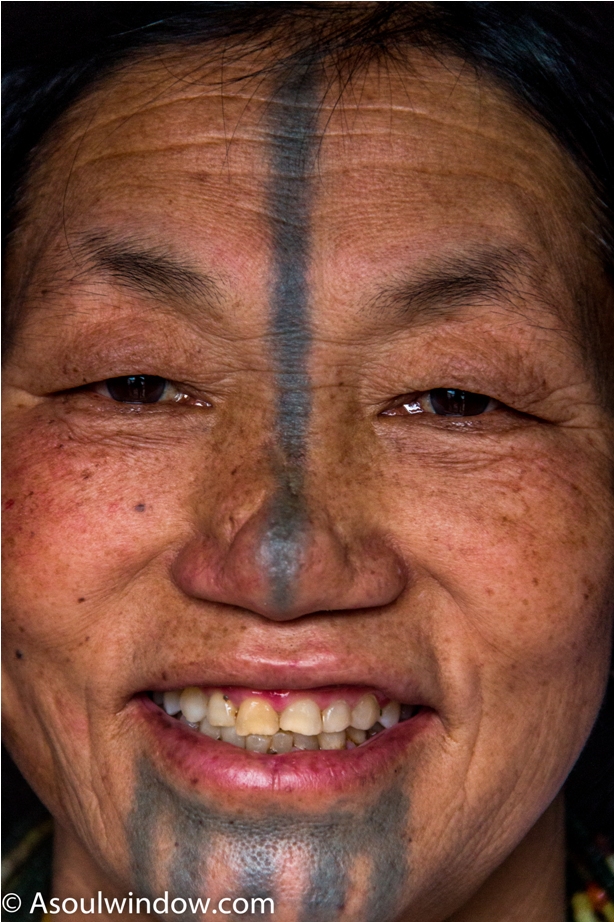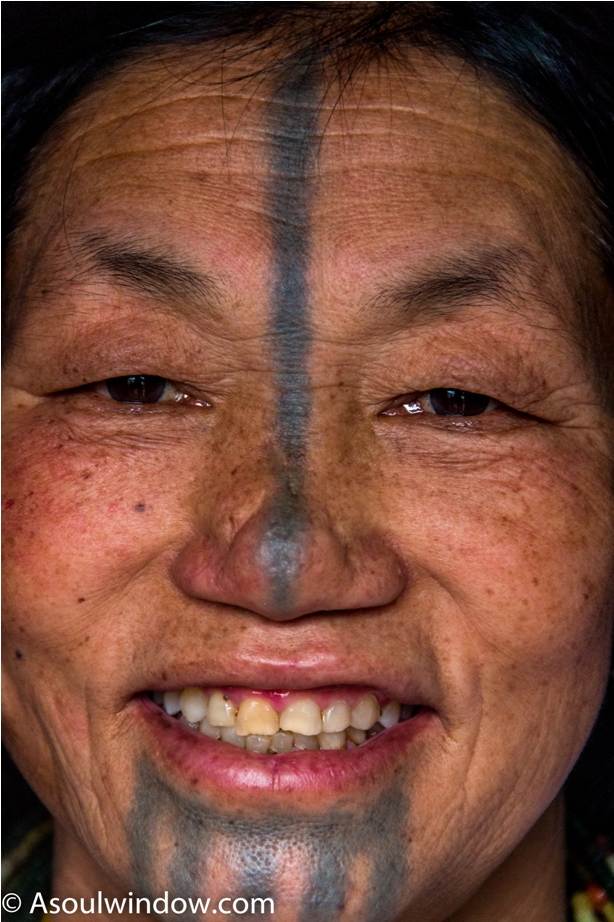 SHIVLING HISTORY – DISCOVERY OF WORLD'S TALLEST SHIVALINGA
Let me now tell you about the very unique Shivling history of this place. On 14th July, 2004 in the month of Shravan, this natural Shivling was discovered by a Nepalese man Shri Prem Subha, a wood cutter or लकड़हारा. As per the Hindu lunar calendar, Shravan is considered as a sacred month by Shiv Bhakts or devotees.
While he was chopping the wood, the wood instead of falling on the Shivalinga fell on the opposite direction. He realized that this is no ordinary stone. Shri Prem told about what he saw to other people and the news spread. It startled everyone who heard the story.
The next day, when they visited the site again, they could partially notice the Natural Shivling and the snake shaped formation in stone around the Shiv ling. Gradually, people started cleaning the area and clearing the Shiv ling of any bushes etc.
During the cleaning people noticed the naturally formed shapes of Mata Parvati, wife of Shiv ji, in standing posture on the back of the Shivalinga, their sons Ganesh ji in sitting posture on the left side and Kartikeya ji on the right side of Shivalinga along with the sacred Nandi bull at the bottom of the natural Shivling. Nandi is partially visible as much of it is underground. Since its discovery, the Archaeological Survey of India has paid many visits to the place.
SHIVLING STORY NO ONE TALKS ABOUT
You can see the naturally formed shape of Nandi bull on the rock. Currently, a manmade Nandi which was placed here in the year 2016, faces the Shivlinga. The discovery of the Shiv ling at Ziro Arunachal Pradesh is often compared with the discovery of the holy Amarnath cave in Jammu and Kashmir.
It is clearly mentioned in the 17th chapter of 9th section of the sacred Hindu text, Shiv Puran that the World's tallest natural Shivling will be seen in the form of 2 stambh (pillars) in a place called Lingalay, which will later known as Arunachal. The Shiv Puran also mentions about the existence of the Shivling and family of Shiv Bhagwan at this place.
Needless to say, the Hindu festival Mahashivratri is celebrated with great fanfare here. The locals believe that every 3 years during Shivratri, the Shivalinga is worshipped by the snakes. It is one of its kind of Shiva Linga Puja for sure!
Brahma ji and Vishnu ji are worshipped here on Shivratri. A mere darshan (view) of the same results in 1 year of good luck. People from far-away places visit Shri Sidheshwar Nath Mandir and take darshan of the natural Shivling on the occasion of Mahashivratri. Not many travel agents in Arunachal Pradesh will take you here, but Holiday Scout will. Just ask.
SHIVLING STORY – THE STRUGGLES AND HARDSHIPS
No good story comes without a little pain and struggle. So does this unique Shivling Story. The construction of Shri Sidheshwar Nath Mandir faces hurdles like lack of Labour, money and raw materials etc. Shri Shivakant Pande is also accompanied by another pujari (priest) from Bihar, A North Indian state. Both of them stay at a government accommodation on a small hill at a walking distance from the Shiv ling. There is a well also nearby. Hope you enjoyed reading about the very interesting Shivling History of this place.
SHIVLING STORY IN ZIRO- WORLD'S TALLEST NATURALLY FORMED SHIVALINGA
The Shivling is about 26 feet tall and 22 feet in breadth and one of the must visit places to visit in Ziro. 4 feet of Shivling lies under ground. Towards the bottom of the Shivling, continuous natural flow of water can be observed. It indicates that the Holy Ganga also resides here.
There is a lot more to this one of its kind Shivling Story. On the upper part of the Shivling, you can also observe the naturally formed crystal (sphatik) mala. The top of the head also displays naturally formed Rudra mala and Vasuki Naga. Towards the left side, Bheel patta can also be seen. As per the local priest I met, no addition or alteration to the original Shivling was done. Since the 1970s, there were many archeological excavations made in the state which resulted in finding many religious places. This Shiv ling was one of the latest findings. We will delve more into the Shivling History of this place in Ziro.
SIDDHESHWAR NATH MANDIR – ZIRO ARUNACHAL PRADESH
Located at an altitude of 1,780 meter or 5754 feet above sea level in the Kardo forest of Ziro in Arunachal Pradesh, this area has been renamed as Shri Siddheshwar Nath Mandir by the local temple administration. By now, I am sure you are convinced that there are no parallels to this offbeat Shivling Story tucked away somewhere in remote Ziro Arunachal Pradesh.
MEET MR NADA BUDA – OWNER OF THE LAND
To understand the Shivling History of Shri Siddheshwar Nath Mandir Ziro, it is important to know who Mr. Nada Buda is. The young Mr. Nada Buda, is VHP or Vishwa Hindu Parishad's Mutt Mandir chief aka Pramukh in the North East Indian state of Arunachal Pradesh. He also serves as the chairman of the committee which comprises of 7 members. I saw his name on the receipt handed over to me after I made the donation. All this is not a co incidence though. The sacred Shivling exists on the land owned by the family of Mr. Nada Buda and his wife Mrs. Nada Duni. Isn't it important to know a little background of this unique Shivling story?
HOW TO REACH THE WORLD'S TALLEST SHIVLING AT SIDDHESHWAR NATH MANDIR
Shri Siddheshwar Mahadev is located 6 kilometers away from Hapoli, the main market of Ziro Arunachal Pradesh. You can either walk from Hapoli or take a taxi from Hapoli. Walking is recommended only when you are reasonably fit and have some spare time. I recommend Arunachal Tour Packages.
The route to arrive at Shri Sidheshwar Nath Mandir is not easy. There is no marking and signboard that indicates the route to the Hindu temple. It is a bumpy ride through dirt tracks and sparse population. The narrow road, however offers beautiful views of lush green mountains and valleys. It is a pleasant departure from the otherwise plains of Ziro Arunachal Pradesh. This area is hilly and offers pleasant views. I even spotted a lone but beautiful hotel in the middle of nowhere, perched precariously on the edge of a hill. Staying here would be one of its kind experiences.
Very few people know the existence of the temple. Avoid asking kids about it. Instead ask elderly people for the directions; they are more aware of the existence and the route of the Shivlinga.
ARUNACHAL PRADESH PACKAGE – BEST PLACES TO SEE IN ARUNACHAL PRADESH
I advise to travel with Holiday Scout, who can arrange any trips in North East India in a customized way. They know the region very well and have a well developed network of best of people in the tourism sector in North East India. They will show you the best places to see in Arunachal Pradesh and other states of North East India. Holiday Scout has some very good Arunachal Pradesh packages you must try out. Do check out their Arunachal Tour Packages.
ABOUT SHRI SIDDHESHWAR NATH TEMPLE: ARUNACHAL PRADESH TOURISM
As per the back side of the receipt handed out to me after I made the donation:
God is omnipresent. He lives in everyone and everything. This is a universal truth. According to the Indian mythology, the whole Himalayan range is the dwelling lace of Lord Shiva. It is believed that HE lives on Mount Kailash in Tibet. Arunachal Pradesh lies in the Purvanchal range of the great Himalayas in which many mysteries found in Indian Puranas are associated to this region. There is a place called Ziro It is the District Head Quarter of Lower Subansiri. The World's tallest 'SHIVALINGA' has been foud at the deep forest of Kardo which is 4 kilometers away from Hapoli town under Ziro. When this message was spread among the people, they were astonished to believe in the same. The people started rushing towards the site in groups to visit this arcane.
The Lord Sidheshwar Nath of Agni Lingum has 8 Alangkars mainly:
Shiva Lingam of 25 feet height and 22 feet width facing North.
Parvati of 11 feet height in back side.
Ganesh ji attached in left side
Karthik ji of 4 feet in right side
Vasuki Naag at top of Lingam.
Flowing Ganga Jal in North
Nandi bull partially appears in surface.
Breengi attached in South.
Now the people are satisfied because that the description of the tallest SHIVALNGA in Arunachal has already been given in the gospel of the SHIVAPURANAS which is proved as reality. It is mentioned in the 17th chapter of the 9th Section (Nave Khand Ke Satrahve Adhyay Mein, Edition 1893) of the purana. LORD SHIVA says, "I have incarnated in the form of the huge Linga, my symbol, therefore, this place will be known as Lingalaya. I will enter into it for the sake of worship and to fulfill the desire of the devotees. Finally, the place will be known as Arunachal."
This is abridged form of Agni Lingum where Jyotirh Lingas were referred in Shiv Puran, Skand Puran and Chapter 1 Part 14 of Linga Puran in such a way the promise of Lord Shiva is fulfilled in Dev Bhumi of Arunachal Pradesh. All devotees are welcome to perform the Shiva Linga Puja and worship the Lord Shiva for gracious blessing. Linga worship while reciting the holy Shivling Mantra have calming effects on you.
AN ACT OF KINDNESS BY A PUJARI: ZIRO TOURISM
After having the darshan of world's tallest naturally formed Shivalinga, I was returning in haste as we had to arrive at Sivsagar or Sivasagar in Assam on the same day from Ziro which is in Arunachal Pradesh. As I was running back, the pujari from Bihar followed me and called me out. That was the loudest voice I had heard in that place. It turned out I had left my bag at the footsteps of the Shivalinga. The bag contained my smart watch worth INR 36,000 and a Lens worth INR 20,000. I was immensely grateful to the pujari for returning my valuable worth INR 56,000 which is approximately 777 USD. I would have completely lost it as I am a bit 'absent minded' at times. Knowing myself, I am sure I would have realized my mistake 3 or more days later. Overwhelmed, I donated a little extra at their crowd funding stall.
Even in the remotest of corners of India I have seen such act of kindness. My solo travels since 2008 have taught me that good Samaritans like that pujari from Bihar are found in abundance in India and beyond. Just some of those Incredible India moments! By the way, if this Shivling story impressed you, do not forget to donate to them.
DONATE TO SRI SIDHESHWAR NATH TEMPLE, ZIRO: ARUNACHAL PRADESH TOURISM
I donated Rs. 200 for the construction of the temple at the location of the temple itself. You too can donate remotely. Below are the contact details of Shri Sidheshwar Nath Mandir, Ziro.
SIDHESHWAR NATH TEMPLE
Account Number – 100000462079
IFS Code – SBIN0RRARGB
Branch – Ziro
CONTACT DETAILS OF SRI SIDHESHWAR NATH TEMPLE, ZIRO:
Below are the contact details of this temple in Ziro in case you want to get more information on this Shivling story.
Shri Nada Buda
Chairman
Contact: +91 94360-55181
E mail: [email protected]
Website: www.shivalingaziro.com
ADDRESS
Sri Sidheshwar Nath Temple, Kardo (Ziro)
P.O. & P.S.: Ziro, Lower Subansiri District,
Pincode of Ziro Arunachal Pradesh – 791120,
Arunachal Pradesh, India.
ZIRO TOURISM – OTHER HINDU TEMPLES OF ZIRO ARUNACHAL PRADESH
Temple of 'Santoshi Maa baideu' –
In Assamese baideu translates to elder sister. This temple was built by an Apatani woman who was married to a man from Assam in her home's courtyard. Her name is Michi Rita and the locals call her 'Santoshi Maa baideu' for her devotion to Hindu Goddess Santoshi Maa.
Hilltop Shiv Mandir – Needless to say this temple is located on a hilltop and is devoted to Shiv Bhagwan.
Temple at CRPF Camp – It is a small Hindu temple located at CRPF camp and maintained by them.
BEST TIME TO VISIT ZIRO VALLEY
Shri Sidheshwar Nath Mandir, Ziro is a year round destination. I visited it in last week of the month of January and noticed that Days were pleasantly sunny while nights were very cold in January.
Avoid visiting during monsoon as the passage is through open spaces and on dirt tracks. You and your vehicle can get stuck in puddles. Otherwise the best time to visit Ziro Valley is throughout the year. Ziro Tourism is booming and I am sure things will improve. Arunachal Pradesh weather is great in most places.
HOW TO REACH ZIRO: ARUNACHAL PRADESH TOURISM
Naharlagun to Ziro
Ziro is located 120 kilometers away from Naharlagun Railway station or Itanagar, the capital of Arunachal Pradesh, India. Naharlagun to Ziro is fairly easy to travel to. Arunachal Tour Packages make it easier to travel here as they take care of the inner line permits and the often long distances.
Itanagar to Ziro
Traveling from Itanagar to Ziro is almost same as Naharlagun to Ziro as both the places fall in the same route. Distance between Itanagar to Ziro is 110. 5 kilometers on NH 13 and it takes around 4 hours and 30 minutes to cover the distance. Ziro Tourism is easy!
Distance between North Lakhimpur in the state of Assam and Ziro in Arunachal Pradesh is around 120 kilometers. You can easily find shared Sumos from Lakhimpur and back. You can also take a flight to North Lakhimpur Airport.
Guwahati is also one of the nearest biggest cities. Guwahati, the gateway of North East India has a well connected railway station and Lokpriya Gopinath Bordoloi Airport (IATA: GAU, ICAO: VEGT).
Distance between Guwahati to Ziro is 439 kilometers and it takes around 12 hours to complete the journey. Buses and Taxis are available from Guwahati.
From Assam, it takes around 4 hours to reach Ziro via Hoj Potin road on NH 229.
Tawang to Ziro
Ziro to Tawang and vice the versa is also doable. However, the distance between Ziro to Tawang is 569 kilometers and it takes around 17 hours to complete the distance on NH 15 and Chariduar Tawang road. It is advised to take breaks at some beautiful location en route like we did.
Nearest Railway Station from Ziro – North Lakhimpur Railway Station in Assam near the Assam and Arunachal Pradesh border.
Nearest Airports from Ziro – North Lakhimpur Airport, Lilabari Airport and Lokpriya Gopinath Bordoloi Airport in Guwahati, Assam. (IATA: GAU, ICAO: VEGT).
CONCLUSION OF WORLD'S TALLEST SHIVALINGA – ZIRO ARUNACHAL PRADESH
It is a nice place to visit if you are looking at exploring Ziro Arunachal Pradesh beyond Ziro Music Festival. Arunachal Pradesh Tourism is growing in recent years and more and more people are interested in exploring places beyond the obvious. Ziro Valley Arunachal Pradesh is a must visit place. Sri Sidheshwar Nath Temple is one of the best offbeat places to visit in Ziro. The cherry on the cake is that both Itanagar to Ziro and Naharlagun to Ziro is an easy route to follow on very smooth roads. Decent Arunachal Tour Packages will take you to Ziro. This Shivling story awaits you!
The Shivling history of Shri Siddheshwar Nath Mandir in Ziro, Arunachal Pradesh is indeed very interesting. Do let me know in the comment below how you liked this offbeat Shivling Story which very few people talk about. Ziro Tourism never disappoints! Just book a nice Arunachal Pradesh package and enjoy the offbeat places to see in Arunachal Pradesh. For a memorable vacation book a trip with Holiday Scout, the best travel agents in Arunachal Pradesh. Do share this Shiv Ling story with your friends and family.
The view from my Soul Window is one of its kind!
Top Travel Blogger from India