Last Updated on September 20, 2018 by
MY
EPIC ROAD TRIP TO
KAILASHA MANASAROVARA
VIA NEPAL AND CHINA FROM INDIA
This blog is my account of the road trip across Nepal and China as I embarked upon the Hindu pilgrimage Kailasha Manasarovara Yatra from India. The road trip has been my best so far. It looks like the landscape of Ladakh and yet it is so much different. My trip was organized by Road Tripping experts Scout My Trip. During my journey, I also sampled amazing home-made sattvic vegetarian (no onion, no garlic) and vegan food catered by Madhuban Foods. I was accompanied by some amazing fun people like Mr Sumit from Madhuban Foods, Swati Jain a fellow travel blogger, Akbar ji and Sunny ji. Not only did we have a blast but we also had deep spiritual experiences. Please read to know about this once in a lifetime journey.
THE BEST ROAD TRIP OF MY LIFE?
This was my best road trip ever. In 2017, I did an epic 12 day long road trip to Ladakh in India with road tripping geniuses at Scout My Trip. It was also the Highest Bloggers Meet ever and I had been given a certificate by India Book Of Records. In 2018, I traveled again with Scout My Trip on another road trip which is beyond epic. It was literally 'God Sent'.
Though I am an atheist, but I see this trip as a blessing of Lord Shiva, the Hindu God! I had never dreamed on embarking upon Kailasha Manasarovara Trek. It was lack of knowledge than lack of will.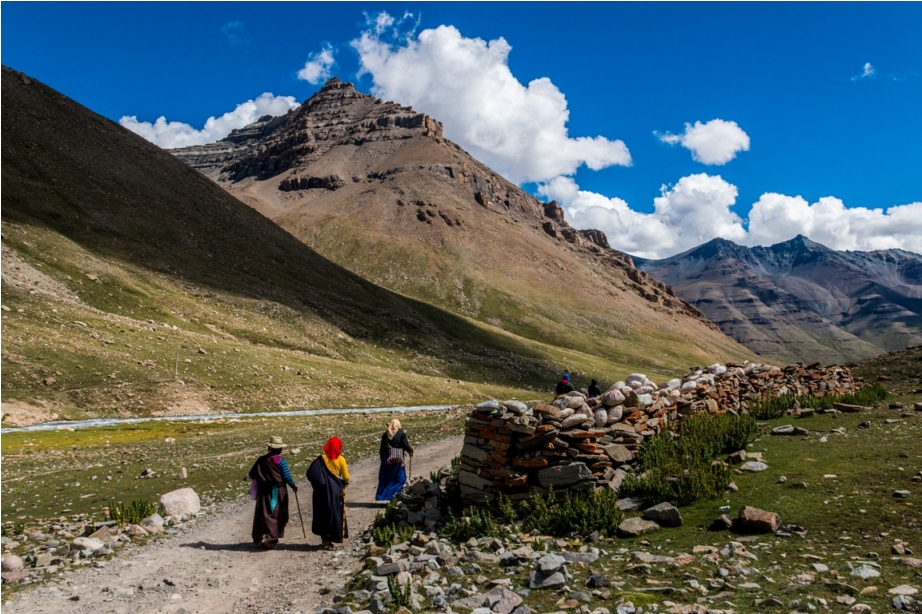 The ambitious Kailasha Manasarovara Yatra or Trek is indeed my best journey so far! The place had the power to make me cry. The yatra chose me and not vice the versa. In fact the yatra left me begging for more. I will surely return to this part of the world again one day, this time for a backpacking trip to China.
When the trip came my way, I had little idea about what it is all about? It was another exciting high altitude trek for me. I had done treks like Everest Base Camp Trek and Roopkund Trek before. I treated this as another trek. Things changed once I was on it. It is a yatra, a journey within and not a trek, I realized.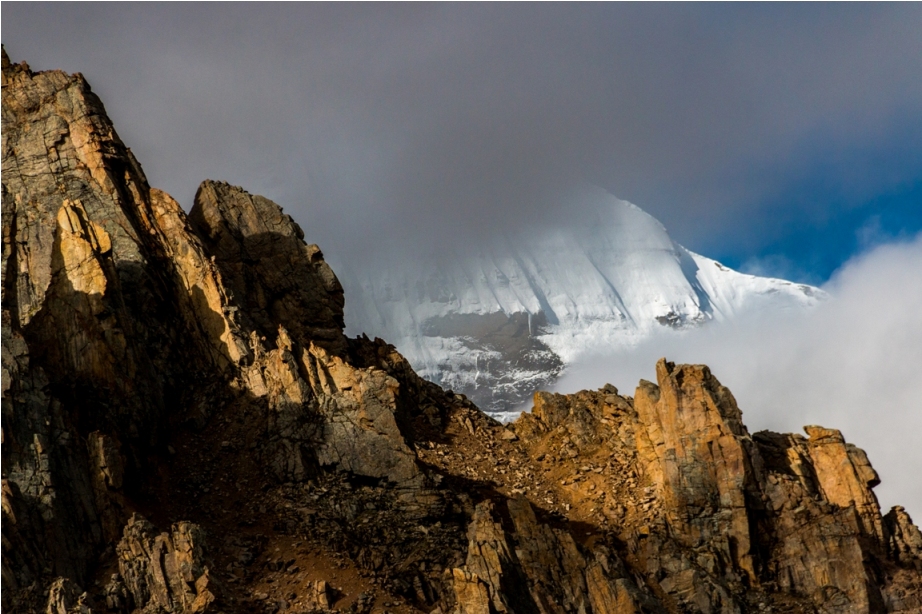 My journey was as much as about the places, people, food as it was about healthy and nutritious Sattvic food for the yatris aka pilgrims. Madhuban Foods has done a great job by providing healthy and home-made food to yatris 2018 onwards. I will talk more about them in an upcoming blog. Here is a quick recap and itinerary of my entire road trip to Kailasha Mansarovara Yatra via Nepal and China from India.
HOW COLUMBIA SPORTSWEAR HELPED ME SURVIVE
THE HIGH ALTITUDE AND EXTREME WEATHER AT
KAILASH MANSAROVAR YATRA?
Trekking at such altitudes is not a child's play. Despite successfully completing high altitude Roopkund trek in Uttarakhand, India and the ambitious Everest Base Camp Trek in Nepal, I found the Kailash Mansarovar Yatra trek tough and challenging. No amount of preparation can safeguard you as each terrain is different and so is each challenge. I trained for 1 month which included daily 30 minutes of running and 30 minutes of brisk walk, supplemented by a healthy and balanced vegetarian/vegan diet.
My Columbia shoes and quick dry T shirts by Columbia helped me in jogging. I have to recommend Columbia Sportswear because for Kailash Mansarovara Yatra all my clothes, shoes and gears like backpack were picked from the mall Of India, Noida store of Columbia Sportswear. It was the best decision ever. Of all the trekking gears and clothes I have worn in the past, Columbia Sportswear turned out to be the best till date. The quality of Columbia Sportswear was evident when I began my 2 days long tough parikrama around the holy Mount Kailash in China.
A large numbers of trekkers were clad from top to bottom in Columbia Sportswear including me and my co trekkers. The reason is simple: The quality of Columbia Sportswear is at par than most of similar products available in India. My childhood friend who is also a wildlife photographer, Sudeep Garg had also recommended me Columbia products long ago. It was time I tried it myself. I personally liked their lightweight, less volume (Read: Easy packing), quick dry clothes which also kept me fresh by keeping me sweat free.
The super efficient jacket and inners by Columbia helped me keep myself warm at freezing temperatures of Dolma La Pass, which, at 18,600 feet is the highest pass in the entire yatra. Trekking on such height is no joke. Not only is there the constant threat of Acute Mountain Sickness, but also the wild winds and extreme cold can make matters worse. Giving up here is not the best of situation to be in as rescue is expensive and take time. Thus, wearing the right kind of clothes is most important for ambitious expeditions like this. A visit to the closest Columbia Sportswear will end your search for the perfect trekking gears. The Columbia products are long lasting, durable and very effective. Do read my detailed review in the 'Packing checklist' which I have shared at the bottom of the blog.
ARRIVAL IN ONE OF MY FAVOURITE CITIES KATHMANDU, NEPAL:
We arrived in Kathmandu in Nepal via Delhi (India) and stayed near Thamel, my favourite backpackers haven where I stayed alone for days on end after Everest Base Camp Trek. I left when I realized I was nearing bankruptcy and turning into a Nepali. I relived those times again by aimlessly waking in the lanes. I made the short stay meaningful by paying an evening visit to the much revered Hindu temple Pashupati Nath temple in the heart of Kathmandu. The evening and morning aarti at the temple is not to be missed. It is spiritual and atmospheric.
THE SCENIC ROAD TRIP FROM KATHMANDU,
NEPAL TO CHINA:
It was my toughest road journey so far. No it was not because of the high altitude or dangerous path but only because most roads in Nepal (as on 2018) are in bad shape. The potholes are so bad that you might mistake it for a vestige left behind by a careless alien spacecraft. We held tight to our intestines and wit and prayed for quick entry to China. But that was not to happen.
The gates to China get closed before sundown which was a blessing in disguise because we got to spend some time in the charming Syabru bensi which is the last village in Nepal when you enter China. Syabru bensi is a very small village with few monasteries, stupas and the violent Bhote Koshi river. We were delighted to spend a night here and wasted no time in exploring it as much as we could. Tomorrow is China.
OUR ENTRY TO KYIRONG, THE BORDER TOWN IN CHINA VIA NEPAL:
We walked all the way from a small guest house to the China border on a mud path filled with muck and landslide debris with all our backpacks. The rates to carry the same by porters were ridiculously high and we protested. Once we completed the formalities and entered China, we discovered a different world altogether. The bad roads gave way to baby bottom smooth tar, Nepalese language gave way to Mandarin and Tibetan and familiarity gave way to novelty.
I arrived at KYIRONG at 9 p.m. The sun was just setting! Yes, you read it right! Due to a uniform time zone in China, at most places in Tibet Autonomous Region in China the sun sets at 9 p.m. It was amusing and took some time for me to adjust. Just as I was worried for my next meal, we were served some comforting homemade Indian food in Kyirong. It is a small but a very quirky and charming little town which we explored for 2-3 days although it hardly takes 3-4 hours to explore the entire town.
The large kitchen and dining area of Madhuban Foods made sure that we get our supply of healthy and nutritious Indian vegetarian food outside of India as well. But what we didn't expect was that we will get delicious regional food as well such as the Gujarati kadhi,daal khichdi, thepla, dhokla or the Maharashtrian thecha. It was so heartening to know that Madhuban Foods cooks food as per the region and food habits of the pilgrims.
So if a group comes from South India, rest assured, they will get their rasam fill. If you regularly read my blog, you will know that I love West India the most. Needless to say, I love food from West India as well. So I was super excited to be able to eat that in China. And did I say, Rajasthani sweet ghevar and samosa was on the menu too?
KYIRONG TO SAGA IN TIBETAN AUTONOMOUS REGION- A ROAD TRIP SAGA LIKE NO OTHER.
Just when we thought bad roads are over, we drove on some rough patches on this route. Luckily the road construction was going on when we visited and things should improve soon. This was when we entered the high altitude zone for the first time. Navigating the beautiful landscape, we came across many breath taking sights which seemed identical to Ladakh in India. It looked exactly the same. Just as we reached Saga, it was dusk and there was a time when we literally drove over the mighty Brahmaputra river. Yes, you read that right!
We arrived late in Saga. It is really a very small town. Ours was one of the big luxury hotels in the town which could be seen in its entirety within few hours. Saga is where AMS aka Acute Mountain Sickness hits most people. Luckily, I was spared. There is really nothing much to see here, still Saga was very interesting to me since it served as a good kaleidoscope of Tibetan and Chinese culture.
We entered the cafeteria of Madhuban Foods which was right opposite the hotel and comforted ourselves with hot water and soup of course followed up by desi khar ka khana (Home made Indian food). Just what we badly needed at that altitude in an alien country!
ROAD TRIP FROM
SAGA TO MANASAROVARA
The road trip from Saga to Manasarovara didn't really start on a perfect note. We waited for an hour on the road for a fresh landslide to get cleared. I personally was OK with it because the views were amazing. A snow capped mountain range beyond the lush meadows kept us mesmerized. Our Tibetan driver Tashi regaled us by singing Hindi songs (Jaadu teri najar-Dar, Chahun main ya na- Aashiqui 2).
Manasarovar was end of luxury and beginning of spirituality. The Manasarovar lake is visually stunning. This is also where I got my first darshan (view) of Mount Kailasha wrapped in mist. I chickened out when Mr. Sumit, founder of Madhuban Foods asked me to take a holy dip in the Manasarovar lake. I finally took the plunge and took the dip. It was a surreal experience. I will write in detail about it in another blog.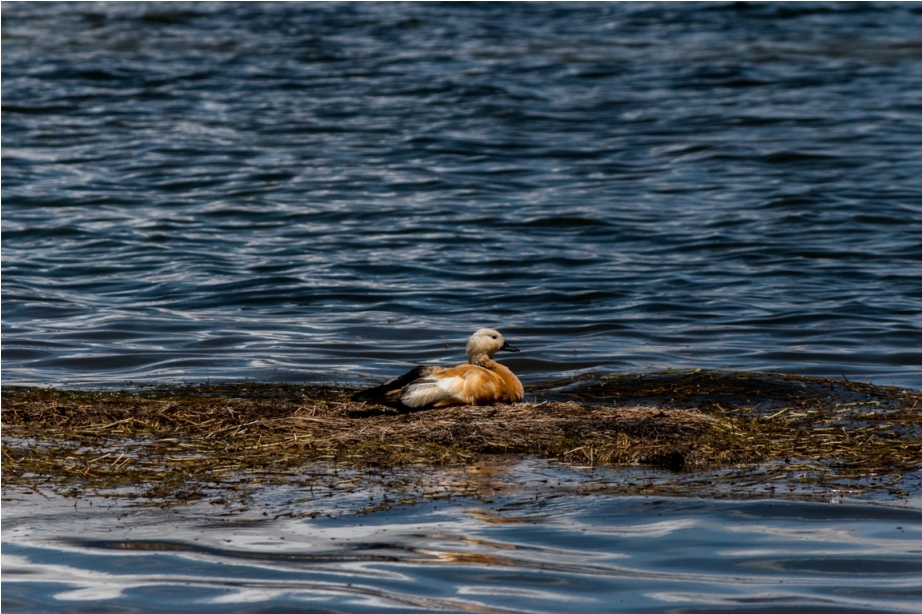 I also hiked upto the ancient Chiu Gompa Monastery on a hillock. The views of Manasarovara lake from here were jaw dropping. So were the sunsets.
MANASAROVARA TO TAKLAKOT-
SHORT AND SWEET ROAD JOURNEY
The journey from Manasarovara to Taklakot aka Purang was the shortest. We stopped at the infamous Rakshasa taal. (meaning devil's lake). It is considered inauspicious by Hindus but was equally breathtaking and a visual stunner.
Taklakot or Purang is another border town close to Simikot Nepal. We were happy to find luxury again after roughing it out in Manasarovara for days. It is a proper town with all basic modern facilities and mysterious monasteries. It is an army area so photography and general buffoonery is not allowed in many areas.  I self monitored mostly on buffoonery.
Though it is very small but Taklakot also has many shops and restaurants. You can even buy SD cards here. You will also see many Nepalese on the road owing to its proximity to Nepal.
This was also the place where we sampled the vegan food at one of the international vegan cafes of Madhuban Foods.
Though it is very small but Taklakot also has many shops and restaurants. You can even buy SD cards here. You will also see many Nepalese on the road owing to its proximity to Nepal. This was also the place where we sampled the vegan food at one of the international vegan cafes of Madhuban Foods.
Their other outlets are in Shirdi (India) and London (United Kingdom). The food was brilliant here be it the kidney beans burgers or the soya milk coffee. More on that later.
TAKLAKOT TO DARCHEN –
BRING ON THE RAKSHASA TAAL
We went via Rakshas lake and Manasarovara lake and made a pit stop again at both the places because you can never have enough of them. This journey was also quick. As soon as we arrived at Darchen, we dropped our bags at a luxury hotel and embarked upon the parikrama on the same day. Darchen is a very interesting place. We could see Mount Kailash from the corridor of the hotel. Darchen has a monastery which is accessed by taking a flight of rough steps.
I could not visit the same due to paucity of time. You can also find lot of old battered homes in Darchen along with modern construction juxtaposed to each other. Not surprisingly there are lots of restaurants here including a vegetarian Tibetan restaurant. There are also lot of shops which sell trekking gears which is great for any last minute shopping. The hoards of souvenir peddlers can be overwhelming but souvenirs are cool and cheap, so can be picked.
DARCHEN TO DERAPHUK –
THE BIG PARIKRAMA DAY!
It was late afternoon when we arrived at Yam Dwar. We circumblated around Yam Dwar and then passed it. We were asked not to look at the Yam Dwar again as it is considered inauspicious. We had still not seen Mount Kailasha even after walking for some hours. And then suddenly it appeared and left us with goosebumps. It was like meeting the God.
The trek ended at Deraphuk. It was again end of luxury but zenith of spirituality. I had many amazing experiences at this place which I will write about in detail in another blog. From here we saw the North face of Mount Kailasha which was overwhelming and emotional.
The Deraphuk kitchen of Madhuban Foods was the most difficult to work in. Not only was the climate volatile but the lack of resources made it even difficult for the staff. That said, the team worked diligently and succeeded in providing healthy vegetarian food at such altitude.
And as I observed, they even catered to the special dietary requirements of some pilgrims. As one of them said, "We love working here. We have the best views and blessing of Lord Shiva." The North face of majestic Mount Kailasha was right opposite the Deraphuk kitchen.
DERAPHUK TO DARCHEN –
ANOTHER LONG PARIKRAMA DAY!
Deraphuk to Darchen is a long route. It starts with a steep unending climb of God alone knows how many kilometers. It passes through breathtaking vistas. The most beautiful place on this day was Gauri Kund.
It is said that Lord Ganesha was born here. It is located just near Dolma La pass. Mount Kailasha showed up at some places during the trek.
From here it is a downhill trek which is easier but still daunting because it really is a very long trek. We stopped en route at the remote Zuthulphuk to have tea, fresh pakodas (fritters)and sewai at the kitchen of Madhuban Foods.
Some of the pilgrims stay overnight at Zuthulphuk. We decided not to stay at Zuthulphuk and proceeded to Darchen on the same day.
THE RETURN JOURNEY FROM CHINA TO INDIA VIA NEPAL:
As soon as we finished the parikrama successfully, we stayed overnight at darchen and then it was daily traveling of unending hours. Darchen to Saga was followed up by long 16 hours long bus ride from Saga to Kyirong. Due to landslides, the original shorter route was closed, hence we had to take long route.
We were unhappy about it initially but once the bus ride started, our jaws dropped with the unending beauty. We literally drove over rivers, passed large groups of wild asses, looked curiously at villages where no one seemed to be living.
We also stopped at a place from where you can view Mount Everest. The entire day was surreal. I joked after the trip, "We must have seen 1 lakh yaks by now!"
We thanked Gods for the landslides or else we would have missed this once in a lifetime road trip.
STRANDED ON A BRIDGE,
IN NO MAN'S LAND

AND BONUS LANDSLIDE:
During our return, we were a bit late in leaving China. It was lunch time and we were stranded on a bridge between China and Nepal. We belonged to no country. No law could prosecute us. I was tempted to do a murder or two.
We stayed there, frustrated and anxious for more than an hour when the lunch time got over and we ran towards Nepal. Luckily, packed Indian vegetarian snacks from Madhuban Foods kept us nourished.
But that didn't mean end of adventures for us. Just when we thought the world is utopian again, Murphy's law raised its ugly head. So, we were stopped in the middle of a mountainous region. We were told no vehicles can pass due to an explosion planned to clear the landslide. We waited again for an hour, maybe more. As advised by a local, we even hid under a truck to save ourselves from the anticipated falling rocks. The horrified driver discovered us under his truck and asked us to leave. The explosion happened in a jiffy.
As we walked upto the explosion site, we realized it will take eternity to clean the debris. We hiked up a really narrow path, sweated and prayed that the drizzle remained a drizzle and not a downpour and that the loose soil beneath our feet and above our head stays. After all, it was a landslide prone area. As soon as we found another vehicle (waiting for us) on the other side, we rushed towards it like a thirsty deer rushes at mirage. It was not the end though.
All was fine till we reached outskirts of Kathmandu. We were stuck in an awful 2 hours long traffic jam and it had turned dark now. I had given up by now. We arrived at 11 pm finally. I had a long shower, ate and dozed off. The next day, we laughed it off. It was my most exciting adventure. Just the way I like it.
The view from my #SoulWindow could not have been any better!
OTHER BLOGS ON KAILASH MANSAROVAR YATRA SERIES:
Things to pack- Complete checklist for Kailash Mansarovar Yatra
Click the below image to check out my instagram posts from the trip. Pls Follow #GreatIndianFoodTrip #LetsGoSattvic #MansarovarYatra #TravelPals #ASoulWindow on Instagram, Twitter and Facebook to discover more posts which I have not shared on the blog.
Spread the love, share this blog
Got any question/comments, ask in the comment section below so that it can benefit other readers.
Email me for collaboration: [email protected]
Be a part of my journey on social media. The travel content I create there is different from this blog.
Pls subscribe/follow/like:
WARNING : COPYRIGHT TO ALL THE CONTENT SHARED HERE REMAINS WITH ME. YOU CAN NOT JUST LIFT THE CONTENT AND USE IT WITHOUT MY PERMISSION. STRICT LEGAL ACTION WILL BE TAKEN IF CONTENT IS STOLEN. YES, I AM SERIOUS.
Pls click below and check out my tweets too! You can follow me at @asoulwindow
My stop @ Mansarovar is most rewarding. It's amazing that Madhuban Foods caters healthy & tasty food in another country & at remote locations Kudos to team who station themselves away from family & make it happen#GreatIndianFoodTrip #LetsGoSattvic #MansarovarYatra #TravelPals pic.twitter.com/TilIwfxX9q

— ABHINAV SINGH (@asoulwindow) August 23, 2018