Last Updated on March 6, 2021 by asoulwindow
Dhangadhi – India Nepal Border Town
Where is Dhangadhi located in Nepal
Located in the Kailali district of Nepal, Dhangadhi is located close to the Dudhwa National Park in Uttar Pradesh, India. Despite being on the Indo-Nepal border, not many know about this offbeat place in Nepal. Being 10th biggest city of Nepal, it is well connected with Kathmandu.
Area – 261.75 square kilometers
Population – 1,47,181
Which province is Dhangadhi Nepal
Dhangadhi, which is the district headquarters of Kailali district is located in the Sudurpashchim Province of Nepal. It translates to Far West province. The mid western district of Dhangadhi is located close to the below places in Nepal and India:
East– Kailari Rural Municipality
West– Kanchanpur
North- Godawari and Gauriganga Municipality
South- Gauriphanta, Uttar Pradesh, India
What is Dhangadhi famous for
Dhangadhi is famous for being the tenth largest city of Nepal. Established in 1976 C.E., Dhangadhi was the first ever sub metropolitan city that came into existence in the far west Nepal. Till 18th September, 2015 its municipality status was elevated to that of a sub metropolitan city, thereby enhancing its importance and stature. Tourism in Dhangadhi has also grown over the years. There are many places to see in Dhangadhi.
This was also when Fulbari and Urma, the village development committees were merged with Dhangadhi. It was a neglected part of Nepal until recently when its status rose.
Places to see in Dhangadhi
Dhangadhi is also famous for being home to the first ever Aviation Museum of Nepal, the South Asian nation. Dhangadhi is also known for its unique Tharu lifestyle and biodiversity around the Mohana river. There are lots of interesting places to visit in Dhangadhi Nepal.
Aircraft Museum
One of the best places to visit in Dhangadhi, the Aircraft Museum was established on 17th September 2014.This museum is also why Dhangadhi is famous. In fact, Dhangadhi is famous for the Aircraft Museum as it was the first ever Aircraft Museum that came up in Nepal.
It was the brainchild of Ex Pilot of Nepal known as Captain Bed Upreti, who is also a native of Dhangadhi. Captain Bed Upreti served as a commercial pilot with Necon Air, Lion Air from Indonesia and now defunct Kingfisher Airlines from India. It is one of the top places to visit in Dhangadhi Nepal.
The Aircraftmuseum of Dhangadhi was built at a cost of Rs. 12.5 million, with the purpose of educating people about the aviation history of the world and promoting tourism in the western part of Nepal.
People can also learn how the pilot communicates with the air traffic controller for flight take offs and landings. The money generated from the Aircraftmuseum help the needy cancer patients of Nepal and funds the scholarship of Nepali students residing in far Western region of Nepal.
Displays at Aircraft Museum Dhangadhi
It is a very interesting place to see in Nepal. Popular with both students, local people and foreigner tourists, the Aircraft Museum of Dhangadhi has unique displays such as aerial photo gallery and more than 200 different kinds of miniature fighter jets and commercial planes some of which include Boeings, Avro, Fokker, Airbus 380 and Airbus 330 etc.
You can also see the pictures of some of the best places to see in Nepal inside the museum. Upreti claims that it is one of its kind of museum in not only Nepal but entire world. The down sized miniatures of aircrafts have been sourced from different nations such as Indonesia, China, South Korea, France and Singapore etc.
The aviation museum of Dhangadhi is housed inside a dysfunctional Fokker-100 plane which belonged to Cosmic Air. It was active till 2008. Do not miss this impressive 8.50 meters tall and 35. 53 meters long plane. The cabin of this aircraft alone measures 2.01 meters in height and 3.10 meters in width. It is a 100 seater plane. Also watch out for Wright Brother's aeroplane from the year 1903 along with the modern aircrafts.
If you have some time, also watch the documentary on the Aircraft Museum on a TV panel inside the plane. These are some of the must do things when experiencing tourism in Dhangadhi.
You can even sit down and have a quick snack at the Cockpit café. The Bed Upreti Trust and Caan aka Civil Aviation Authority of Nepal built another Aviation Museum in Sinamangal, Kathmandu, the capital of Nepal in 2017.
Entry Fee is:
Regular Tourists: Rs. 100
Students: Rs. 50
Tharu Cultural Experiences
You can learn about the lifestyle of Rana Tharu people. They mostly inhabit South West Nepal and some parts of Uttar Pradesh in India. These people were originally Rajputs from India. Farming is their main occupation. For a deeply immersive experience, it is advised to explore the Tharu Villages on foot. You can have fun interacting with the locals, listening to their musical instruments called madal and enjoy authentic local dances. I saw a similar Tharu dance in Chitwan National Park in Nepal. It was very energetic and you must not miss it! This is another reason what Dhangadhi is famous for.
The Tharu people found a safe haven in the forests of the terai region when Mughals were busy killing the local population of India. When the dust settled, they never returned.
Bird Watching at Mohana River Corridor
You can also indulge in bird watching in Dhangadhi. During winters, the area around the Mohana river corridor buzzes with avian activity. Approximately 100 species of endemic and migratory birds can be spotted here. Needless to say, early morning, i.e., 6 a.m. to 7 a.m. is the best time for bird photography because this is the time when birds are most active. Distance between Mohana river corridor and Dhangadhi town is just 1.7 kilometers. You can just walk here or take a cycle to reach here.
More than 12 species of mammals and 111 species of both endemic and migratory birds call it home. If you are lucky you can even see endangered species of amphibians and reptiles such as Burmese Rock Python, Indian Flapshell Turtle, Elongated tortoise, Golden Monitor Lizard and Bengal Monitor Lizard etc. Dhangadhi is safe haven for these protected species.
Jokhar Lake
Jokhar lake is great for nature lovers. It is a wetland which attracts plethora of avian life. It is a great place to unwind, relax and spend some quality time with your loved ones. Despite being so close to the city, this area is rich in biodiversity. The sheer variety of flora and fauna found here is impressive. What's more? You can indulge in boating in the Jokhar Lake, go trekking on nearby forests.
You can also visit the local nursery and gain knowledge about the Ayurvedic herbs and its uses. Jokhar Lake is a nice and quick excursion from Dhangadhi for those who want to tear off from the chaos of the city. It is a must see places to visit in Dhangadhi Nepal.
Cycling
It is a pleasure to cycle around Dhangadhi. The best places to go on a cycle tour in Dhangadhi are near Jokhar Lake and Mohana river. The flat landscape punctuated with glimpses of authentic rural life will leave you with memory for life. To get a more immersive experience of local lifestyle it is advised to cycle in the local villages away from the urban spaces. The area near the Indo-Nepal border for example is more rustic and beautiful than the dusty main city of Dhangadhi.
Dhangadhi Park
You can spend some time in the local parks of Dhangadhi. This is where local people socialize. It is a good way to observe some local lifestyle. It is one of the obvious places to visit in Dhangadhi Nepal
Dhangadhi Bazar Shopping
Dhangadhi Bazar is a nice place to observe local Nepalese lifestyle and culture. You can buy some local products which are made in Nepal. You can do shopping for cheap electronic products, food, clothes, woolens, souvenirs, show pieces etc. If shopping is not your thing then you can indulge in people watching. It is a vibrant market which can get very busy and crowded during peak hours. Shared rickshaws are available to take you around the Dhangadhi Bazar.
My Experience of Indo Nepal Border Dhangadhi
I was visiting Dudhwa National Park in India when I whimsically made a plan to visit Dhangadhi in Nepal. Disappointed at not sighting a tiger or a rhino in our morning and evening jeep safari respectively at the unique Dudhwa National Park, I and my co traveler which included wildlife photographer Sudeep Garg, decided to repeat the safari in the evening.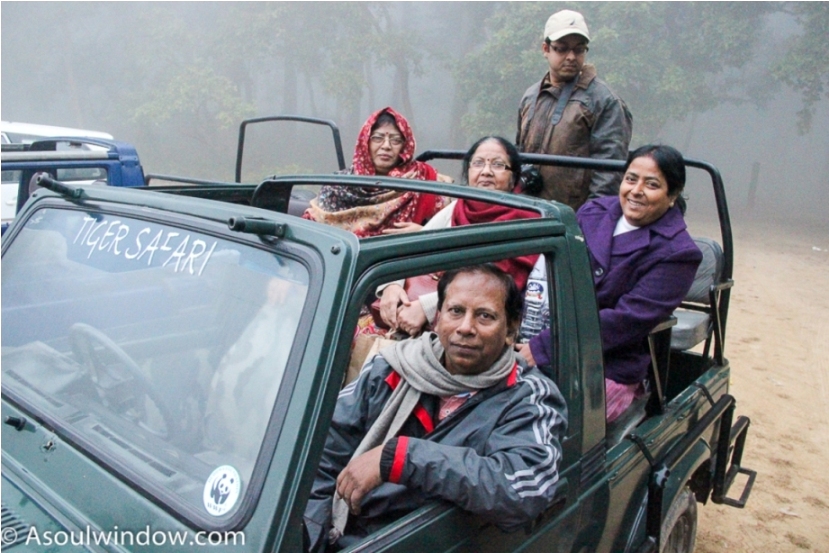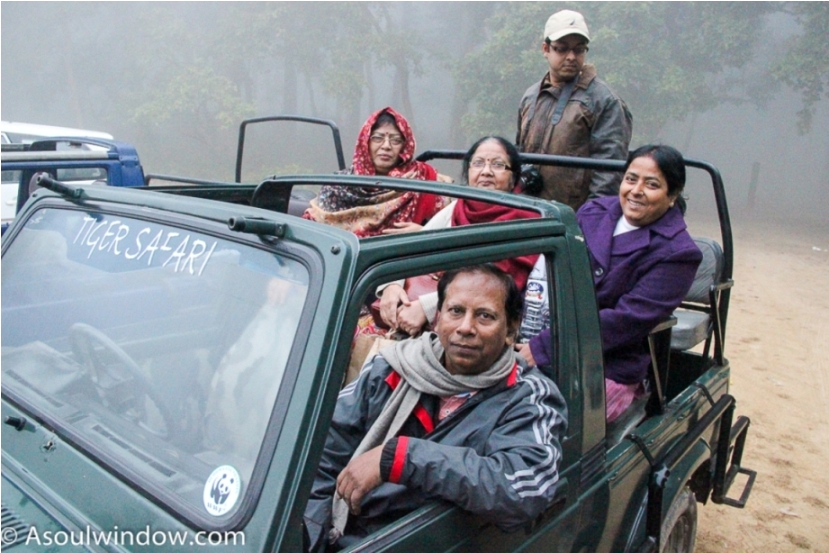 We were not really excited to spend the noon hiding our food from the unruly monkeys in the park. On a whim, we skipped the breakfast and the lunch (survived on the few fruits that we had) and quickly used the buffer time to explore the nearby Indo Nepal border and return back by 3 pm to catch the evening safari. Do read my full blog on Dudhwa National Park.
Luckily for us , our visit co-incided with West Nepal's 'Sudoorpashchim Mahotsav 2071' a small town fair we entered to experience Nepal in one hour. It is also spelt as Sudurpashchim Mahotsav.
The Nepali town is called Dhangadhi near the Indian village Gauriphanta. It was the first time I ever crossed Indian border (Nepal-Bhutan-Nepal). Bhutan was on a different trip.
But the most excited I was to come real close to Indo Pak border at my Rann of Kutch visit in Gujarat. This marked the beginning of my international travels. Both Nepal and Bhutan were unforgettable. Unfortunately both my Nepal visits were limited to just an hour of excursion from the border. Last time it was from Darjeeling in West Bengal, this time Uttar Pradesh in North India.
I was itching to spend some quality time in this vibrant beautiful country. Meanwhile can you guess who are these people and what are they doing sitting on a makeshift and bizarre bamboo podium? Read on to know. Stay tuned to my blog for more Nepal pictures, videos and stories coming soon.
Road Trip to Dhangadhi Nepal to India border
The leisurely 50 minutes drive from Dudhwa to Gaurifanta, the last Indian village in the area was a pleasant one. I was surprised to find baby bottom smooth roads at such unheard of parts of India. However I was not much surprised to peep out of my car's 'soul window' and see refreshing views of blindingly yellow mustard fields tended by a lady dressed in sharp red.
Or for that matter the lotus laden pond that we stopped by, the many exotic birds and smooth coated otters we saw going by their business. Or the many herders taking their unbelievably disciplined cattle, walking in strictly straight lines for their daily free breakfasts on lush green fields!
We even befriended a local sugarcane farmer 'Pyari' who offered us fresh sugarcanes from her fields. And hassled rural men carrying huge loads of sugarcane leaves on their bailgaadi for photo-ops. Apparently they are going to use it as fodder for cattle and also for thatch to cover the rooftops of huts.
Arriving at Indo Nepal Border Dhangadhi
The soporific peace and serenity was rudely butchered as soon as we reached the chaotic Indo Nepal border. The Nepalese Dhangadhi was much busier than the Indian border town Gaurifanta. Dhangadhi , located in the far western region of Nepal, is the tenth largest city of Nepal , population wise. You don't need statistics to figure that out.
The crowds and busy streets of Dhangadhi Bazaar are tell tale signs that it's a major commercial hub of West Nepal. The paddle rickshaw pullers offered to drop us at the main market of Dhangadhi at INR 50 per rickshaw. The rickshaws were akin to Indian ones with a quirky twist. It had a metallic luggage rack and was without a head cover to battle the sun and rain. We, however, preferred to take our own car in Nepal which is allowed for few hours. Dhangadhi Nepal to India border is quite quirky.
Indo Nepal Border Check Post Formalities
After getting a quick vehicle pass (each for 35 INR) made at both India and Nepal (In Nepal it is called Suvidha), we were let off with a strict rude warning from Indian guards, 'Shaam ko suryasta ke pehle aa jana'. (Be back by sundown) We passed the bridge on the Mohana river to reach the main market area where we were told that a local annual fair known as Sudoorpashchim Mahotsav is underway.
Sudoorpashchim Mahotsav Dhangadhi
The 'Sudoor Pashchimi Mahotsav' was organized by local Industrial entities of Kailali district, the capital of which is Dhangadhi. The fair focused on regional small scale industries, agriculture, local produce, textiles and other usual suspects like cheap food stalls, live Nepali dance music programs and even an Ostrich.
Oddly enough, there were students selling fair tickets, perched precariously atop a makeshift podium made out of tied bamboo poles. I bought the ticket for 25 INR (40 NR). I learnt that if you are paying in Indian rupees always ask "how much in Indian rupees?" or else be prepared to be swindled as my driver was.
As soon as we moved in, we were welcomed by a man in his twenties jumping relentlessly on a plastic tub to prove how unbreakable it was. When he was bored with all the jumping, he vowed to hit the tub on the ground with frightening intensity until the crowd was convinced of its durability. I rather saw it as an entertaining method to burn the calories while making some money too.
Ostrich exhibition
I found the stall selling miniature Eiffel Tower, Al Burj hotel and San Francisco Bridge stuffed in a bottle intriguing. But most people were rather curiously interested in the lone aquarium in the same stall. But the most bizarre of it all was the Ostrich exhibition also promoted as the main attraction of the fair. An enterprising dude held the crowd to ransom by promising to show them an exotic bird they have never seen before.
'World's tallest Bird Ostrich's exhibition' screamed a poster. As if the exhibition was not bizarre enough, he wore a weird wig and an odd moustache beard combo to attract the crowd. He blared nonstop on mike trying to hypnotize more and more people into paying him 25 NR to see this other worldly spectacle. I was seduced in no time and gladly parted with my 15 INR just to douse the fire of curiosity ignited by those wigs and mike announcements and those ostrich posters.
I was taken inside a tent where a huge bird was roaming ferociously in its fort created out of bed sheets and bamboo poles. It was the first time I ever saw an ostrich and I never thought it would happen in Nepal of all the places. Africa is more suitable. It sure looked dangerous and intimidating but amused the crowds when it started to peck playfully at the uniform stars of the watchman.
I was out on a safari in Dudhwa National Park and ended up seeing an Ostrich in a tent in another country Nepal. Who would have thought? The surprises travel throws!
Ignoring the food stalls selling mostly non veg food, cheap thrills offered by many makeshift joyrides and the usual stalls selling run of the mill products, we quickly made our way to exit. The live song and dance show caught our attention and we found it difficult not to stop for few minutes and enjoy the sweet sounding folk songs of Nepal.
We reached just in time for our evening safari in Dudhwa national Park in Uttar Pradesh, India. Have you crossed borders between India and Nepal. Leave your answers in comments below.
Excursions from Dhangadhi:
If you are planning to go on a trip to any destination in Far Western region of Nepal, then Dhangadhi is the best place to be in.
There is a bus stand near Jalsa Hotel on the main road from where you can find buses to different places in Nepal. Dhangadhi to Kathmandu buses are also found here. The hills in far West are quite popular. However, you need a 4WD vehicles if planning to travel to the mountainous terrains. Local tour agencies of Dhangadhi can arrange one.
You can also contact the Tourism Information Center at Dhangadhi in L.N. Chowk. Their Phone details are: +977-091-521900
Bardia National Park – After every one hour you can get buses to Ambassa in Nepal from Dhangadhi. Located towards the east side, Ambassa is the place from where you enter Bardia National Park. It takes around 3 hours and 30 minutes and costs Rs. 300.
Nepalganj – Located on the same route as Bardia National Park and Ambassa in Nepal, Nepalganj is 4 hours away from Dhangadhi and a bus ride on this route costs Rs. 350.
Bhimdatta – Bhimdatta in Nepal, which is a gateway to Shuklaphanta Wildlife Reserve is just 2 hours away from Dhangadhi. The bus ride costs around Rs. 200.
Hill Station near Dhangadhi
You can also visit many Hill Stations near Dhangadhi such as Budar, Doti , Achcham, Sanfe etc. You can also go on Ramarosan trek in this region of Nepal. You can enjoy the views of Batula Lake, Zingle lake and Rame village on Ramarosan trek.
Dudhwa National Park – Located in Uttar Pradesh in India, you can plan a trip here too. Do read my full guide on Dudhwa National Park.
Best time to visit Dhangadhi
October to February – I visited Dhangadhi during December. The weather was very pleasant during that month. It gets very cold during winter months
March to October – It is the peak summer season in Dhangadhi. Expect temperatures between 30 °C to 46 °C. June is the hottest month.
Hotels in Dhangadhi
Hotel Dinesh – This is also located close to all the best places to see in Dhangadhi.
Hotel Saathi – This hotel in Dhangadhi has an outdoor pool, bar and lounge. Free WiFi and, Free self parking and complimentary continental breakfast is also available. It has 44 rooms. Also expect laundry, 24 hrs front desk, room service and free bathroom supplies. It is at a walking distance from Dhangadhi Park and Aircraft Museum.
Hotel Devotee – This hotel is also centrally located in Dhangadhi. It has a garden, bar, restaurant, ironing board and free WiFi.
Hotel Jalsa – Expect free WiFi, Air conditioning and free breakfast. It is located close to Dhangadhi Park and Aircraft Museum.
How to Reach Indo Nepal Border Dhangadhi
Dhangadi is located in the Far-Western Development Region of Nepal. It is fairly easy to arrive at IndoNepal Border Dhangadhi. Since it is the main hub of this region, it is well connected.
By air: Dhangadhi has an airport called Dhangadhi airport. You can fly to Dhangadhi airport from Kathmandu airport. The Dhangadhi airport is located just 10 kilometers away from the main town. It takes just 1 hour and 15 minutes to reach Dhangadhi from Kathmandu via flight. Yeti Air and Buddha Air are local Nepalese airlines that ply on Kathmandu to Dhangadhi route and Dhangadhi to Kathmandu.
By rail: Nepal has no railway network. Closest railway station is in Uttar Pradesh in India. Shahjahanpur and Lucknow are the nearest railway station from Dhangadhi. Gauriphanta used to have a railway station but it has been closed. You can reach Gauriphanta via bus terminal though.
By bus: You can reach Dhangadhi from Kathmandu by buses. On the bus ride from Kathmandu to Dhangadhi, one passes through Chitwan National Park, Lumbini and Bardia National Park. The bus ride from Dhangadhi to Kathmandu takes between 14 to 16 hours.
If you are wondering how far is Dhangadhi from Kathmandu, well distance between Kathmandu to Dhangadhi is 668 kilometers and it takes around 16 hours to cover the distance via E-W Highway or AH2.
How to reach Dhangadhi from India?
It is fairly easy to cross Indo Nepal border from Gauriphanta to Dhangadhi.
If you are planning to visit Dhangadhi in Nepal from India, then you need to come to Gauriphanta, the last Indian village in this region. You can reach Gauriphanta from Lucknow, which is the capital of Uttar Pradesh. Lucknow has well connected railway network and an international airport called as Chaudhary Charan Singh Airport. (IATA: LKO, ICAO: VILK). Lucknow also has a bus stand called Kesharbagh Bus Station.
You should come to Lucknow first if planning to visit Dhangadhi or Dudhwa National Park from other cities such as Mumbai, Bangalore, New Delhi, Kolkata etc. Hopping on to Lucknow to Gauriphanta bus is also another way of reaching Dhangadhi.
About Gauriphanta
Gauriphanta is a border town located in Lakhimpur Kheri district in Uttar Pradesh in India. It is at Gauriphanta from where you can arrive at the check post and cross the Indo Nepal border and enter Nepal. Gauriphanta, which is situated on the banks of Mohana river, is a popular border crossing between citizens of India and Nepal.
It is located on SH70.
Timings for Nepali Immigration is- 7 a.m. to 8 p.m.
ATM facility– Check Nabil Bank. It is located close to the bus stand which is 4 kilometers away from Indo-Nepal border.
Distances from Dhangadhi
Below are the distances from Dhangadhi to other places in Nepal and India.
Nepal
So, How far is Dhangadhi from Kathmandu?
Kathmandu to Dhangadhi distance is 668 kilometers and it takes 16 hours to cover the distance via E-W Highway or AH2.
Chitwan National Park to Dhangadhi distance is 540 kilometers and it takes 12 hours and 40 minutes to cover the distance via E-W Highway or AH2.
Lumbini to Dhangadhi distance is 406 kilometers and it takes 8 hours and 40 minutes to cover the distance via E-W Highway or AH2.
How far is Kailali from Kathmandu?
Kailali to Kathmandu distance is 450 kilometers
India
Gauriphanta to Dhangadhi distance is 10 kilometers and it takes 20 minutes to cover the distance.
Dudhwa National Park to Dhangadhi distance is 28 kilometers and it takes 50 minutes to cover the distance via State Highway 90.
Lucknow to Dhangadhi distance is 250 kilometers and it takes 6 hours to cover the distance via Sitapur road and State Highway 90.
Conclusion: Last Word on Dhagadhi
Dhangadhi is one of the most unique and offbeat places to see in Nepal. Located close to the border between India and Nepal, it is easy to visit from Lucknow in Uttar Pradesh in India. The far west Nepal is quite different from the Kathmandu, Annapurna and Everest regions of Nepal. You must travel to Dhangadhi to enjoy the offbeat places to see in Nepal.
The view from my Soul Window is off the beaten track!
Top Travel Blogger from India