Last Updated on September 5, 2023 by asoulwindow
Headhunting tribes of Nagaland – Longwa Mon Guide
Mon and Longwa is totally different from Kohima, Khonoma, Mokokchung and other similar nearby regions of Nagaland. Both Mon and Longwa are collectively called the 'Wild East' of India. I was super excited to see its raw and untamed character. The Nagaland tribes and the unique headhunting tribes piqued my curiosity.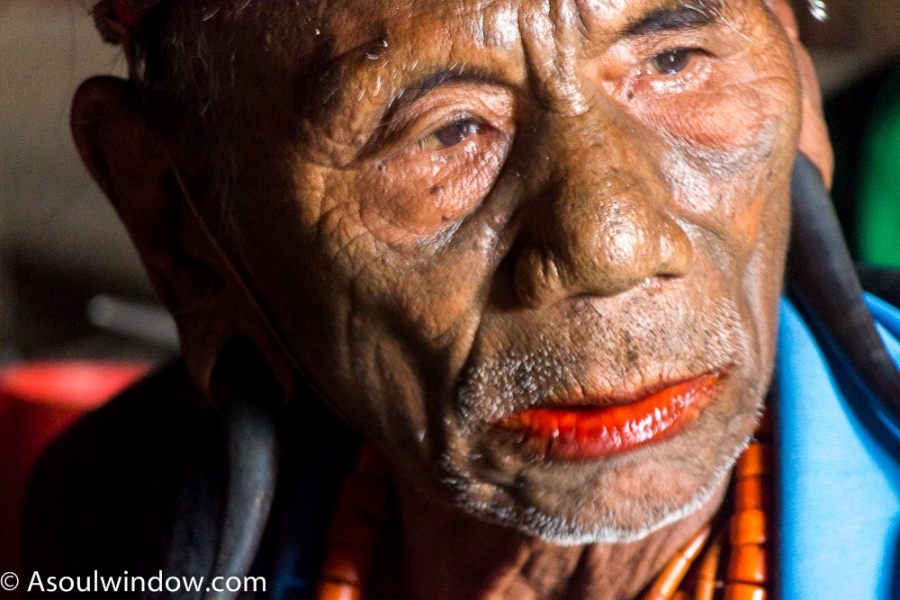 I had not seen anything like this anywhere in the world, let alone India. Known for its last surviving headhunting tribes, Longwa, Mon and Honphui Konyak village are populated with people from the Konyak tribe.
Longwa, Mon and Khonoma are some of the most exciting tourist destinations in Nagaland where you can meet the last surviving headhunters of Nagaland. You can meet more Nagaland tribes at the annual Hornbill festival in Kohima. Dress in all their sartorial best, these tribes of Nagaland will transport you to a bygone era.
Visit Angh's or King's house, Longwa
The top reason to visit Mon is the opportunity to meet the Angh or the King of Longwa, the hereditary ruler. I could not believe that I was having tea with the king in the kitchen of his home around the fireplace. He was after all the ruler of around 70 villages in both India and Myanmar. Someone also told me he has 60 wives. I met just two though! It was a dark rainy night and there was no electricity when I visited the house of chief Angh.
In the huge kitchen cum dining hall of the King of Longwa, we sat around the fireplace and conversed with the King. We visited Angh's home every night during our Longwa Nagaland trip.
The main hall of the Angh was even larger. I just could not take my eyes off the brilliant carvings on all the walls, especially the pillars. I had not seen anything like this before. As I keep saying, despite traveling extensively in India since 2008, I am still discovering new facets of this amazing country every year. These are just some of the things every Indian should know about Nagaland.
I got a little ambitious and even wanted to get a glimpse of the Angh's bedroom. Of course, I was denied with a laugh.
Visit Burma by crossing Longwa village border
I am a self proclaimed border junkie and I totally loved flipping in and out of India and Burma border several times. I did not even realize when I was in India and when I was in Myanmar. In fact many of the places we visited and thought were in India, were in Burmese border. This is one of the most talked about and exciting tourist destinations in Nagaland. You will also see many Nagaland tribes here.
Longwa dual citizenship
The Nagaland people of Longwa hold dual citizenship of both India and Myanmar which helps them move and trade freely between the borders of two nations. In fact, many local people of Longwa, India are also engaged with the army of Myanmar.
Soul Window Tip:
Indian travelers are allowed to visit some areas of Burma side. In our case no one checked our documents when we crossed Longwa village border. Foreign visitors have to take a visa for the same.
Visit Deputy King and Queen's home
Not many know but you can visit the Deputy's King and Queen's home as well. Located at a walking distance from the home of Chief Angh or King, the Deputy King's home was equally impressive. The King was not present when we visited his home, but the queen was present. We spent a lot of time around the fireplace with the queen and her relatives, house helps and their kids. The queen and other people knew neither Hindi nor English, so we could talk only through our Nagamese guide who spoke very good Nagamese and English.
It was just so amazing to sit there and become a part of the history. I looked attentively even as the cat of the queen rubbed past my legs coldly.
Their hall cum dining area was equally huge. After some time, I stepped up from the cushioned low stool and inspected the home of the Deputy King and Queen. The unusual utensils, drying corn on the ceiling of home and intricate carvings on the pillars of the home had me in splits.
The queen excitedly ran to her bedroom to change the dress and wear some local jewelleries when I requested for a picture of hers through my guide. She was feeling cold when I requested her to come out of the house (for better light), so I didn't bother her much. It is a must see place in Longwa Nagaland.
Soul Window Tip:
You should pay the queen INR 500 or more as a mark of respect if you want to take picture with/of her and chit-chat with her over some local tire by their personal fireplace.
Meet tattooed headhunters Nagaland – Tribes of Nagaland
Now I am going to share some of the most interesting facts about Nagaland. Headhunting in Nagaland in North East India is what it is famous for. We also met a former tattooed headhunter from Konyak tribe in his home. The tattooed headhunter was the father of our Nagamese guide. Headhunters of Nagaland have a very interesting history.
The Konyaks are the most interesting of all tribes of the state of Nagaland. The other Naga tribes include communities such as Aao, Kuki, Chakhesang, Angami, Sumi, Lotha, Khiamnungan, Pochury, Zeliang, Rengma, Chang, Yimchungru and Sangtam, just to name a few.
What is the Religion of Naga People
Our young Nagamese guide lived in Mon while his father and brother and sister-in-law lived in Longwa village. The younger generation of Konyak tribes dressed in pants and shirts, lived in cities like Mon and have adopted Baptist based Christianity. Such conversion to Christianity is common not only in the Indian state of Nagaland but many parts of North East India. Many members of Nagaland tribes have converted to Christianity now.
Our guide grew up in this same house and even used to walk to Mon from Longwa everyday for school. He took pride in the fact that he belonged to respected headhunting tribes of Nagaland. The older Konyaks, the fiercest of all headhunting tribes do not follow Christianity that passionately though.
Konyak Tribe – Headhunters Nagaland
Konyak tribe is one of the fiercest of all tribes of Nagaland. The former member of practicing headhunting tribes showed us all the skulls of Mithun he had collected over the years. It was displayed on the wall of the home of this proud member of Konyak tribe, both outside and inside.
He also told us excitedly about the Naga history, head hunting and tattoos in detail which his son, and our local guide, explained to us. Experiences like these are indeed priceless. He was also one of the last surviving headhunters of Longwa village.
He has been featured in many documentaries, videos and coffee table books. I saw his pictures in one of the coffee table book displayed in the hotel where we stayed. It was a privilege to be able to talk to headhunters Nagaland.
The tattoos on the face and torso of Konyak tribe members represent the clan, tribe and status in Naga society. Just one of those less talked about things which every Indian should know about Nagaland.
Headhunters meaning:
This is what every Indian should know about India's northeast, which remains unknown for Indians in the rest of the country! The tattooed headhunters of Nagaland are famous all over the world. I was fortunate to meet the last surviving members of the headhunting tribes in Longwa and nearby Hongphui village in Mon district.
Ban on headhunting
Headhunting prevailed in the state of Nagaland as late as till 1960s when Nagaland was not in touch with the rest of India, let alone world. The closed culture of headhunting tribes, mainly Konyak tribe, was a secret until few years ago.
In old days during the warfare and territorial conflicts between the tattooed headhunters of Konyak tribe and other tribes of Nagaland, The Konyaks used to behead their enemies and bring their heads back as a trophy in a specially made basket made for the purpose. These hunted heads were displayed with pride outside and inside the home (on walls and doorways) of the Konyak warriors. It was believed that the skull of the defeated person contains their soul force. The Konyaks see it as a mark of fertility and prosperity.
The headhunting tribes of Nagaland were banned from hunting by the Indian Government by the 1960s. The skulls were collected and buried at a mass burial site in order to discourage the headhunting tradition. However, it was still practiced for few years in a clandestine manner. Isn't Nagaland history interesting?
See Morungs-Monuments of Nagaland tribes
I had visited a huge Morung in the Longwa village. The carvings on the huge drums and pillars were beautiful. Inside, the Morung was abandoned. The locals used it to store their dry palm leaves (to make thatched roofs) and the army used it as a resting place. If you are looking for some Nagaland historical monuments, then morungs are your best bet. These authentic but perishable monuments of Nagaland are made up of wood and might not survive for long. Many tribes of Nagaland practice Morungs.
You can understand Nagaland history by a visit in these traditional morungs. Many Nagaland Tribes still maintain Morungs. I saw many of these on display in the Hornbill festival in Kisama, near Kohima, the capital of Nagaland. You can read my blog on Hornbill festival in the box. Links are shared at the bottom. You will be amazed to meet members of various Nagaland tribes here.
Visit a Guns and Rifles workshop in Burma
Yes, we even visited a guns and rifles workshop. It was a dark room. A man was busy repairing some rickety rifles by the window even as the woman of the house were tending to more domestic chores. Countless guns and related equipments and machinery parts were scattered all across his home, reflecting his passion as well as expertise for guns.
We even saw some other accessories made with animal parts such as hornbill beak and bear's hair. I do not approve of it but that is how wild and untamed life is here. This is located across the Longwa village border.
Buy handicraft directly from the artists
The best part of Longwa is that unlike big cities and online ordering, you can buy directly from artists in Longwa. How amazing it is to know where your favorite art piece in your drawing room came from. The souvenirs you will pick from Longwa will be your prized possessions, I guarantee.
Apart from the metal work mentioned above, you can also pick wooden artefacts and traditional Nagamese jewelleries worn by local people here. The locals sell beautifully shaped wooden pots, masks, show pieces and other handicrafts at a very reasonable rate. You can buy handicrafts of different headhunting tribes of Nagaland in Longwa.
From here you can get a sweeping bird's eye view of Longwa. The views of rolling verdant valley is a sight to behold. Longwa after all, is one of the best places to see in Nagaland.
Collect Burmese coins and notes.
Are you a numismatics fan? If yes, then you might want to return from Longwa with some local coins and notes of Myanmar. Many Burmese people will exchange their currency if you request them politely and tell them why you want it. Sorry, ticking off Burma as a destination is not allowed though. You have still just touched the surface even if you visited some part of Burma from Longwa.
Hire a Nagamese Guide
I advise you to hire a local Nagamese guide who understands all of these languages Hindi, English and Nagamese. Holiday Scout has developed some amazing local talents all across the North East India. You may contact Sange Tsering from Holiday Scout for facilitating best of local guide anywhere in North East India, suitable for both private or group bookings. Sange will show you the best places to visit in Longwa and elsewhere in North East India.
Most of local people of Longwa and Mon Nagaland do not speak Hindi or English. As you reach Longwa from Mon, you will notice that none speak Hindi or English in Longwa. It makes sense to hire a local guide in a place like this.
The local guide can also take you to secret places which you will miss otherwise if you try to explore on your own. Pay for exclusive experiences. It is totally worth the money! The stories of various tribes of Nagaland are very interesting!
Take a Stroll and wave to Nagaland people
Longwa is a dream place for walking. The lovely weather, fresh air, Green environment and pollution free atmosphere is ideal for walking. The fact that there are hardly any cars or motor vehicles plying on the dirt tracks of Longwa makes it all the more pleasurable.
If it was not raining most of the day when I visited, I would have walked here all day. Some places can be muddy and puddles might form if it is raining a lot, so wear good shoes for a clean walking experience.
Soul Window Tip
Just be careful that you do not venture deep inside the Burmese territory without a guide or documents.
Chat with Indian Army
Of all the places I traveled to in North East India, India army was most responsive to me here. Longwa is a very small and remote place and the Indian Army personnel become happy when they see an outsider here. In fact I found someone from Gorakhpur, my native place in Uttar Pradesh posted here. I was taken aback. Who would have thought?
The chances are the Army men will initiate the conversation with you themselves, like they did with us at the check point. I also met a solo army man in one of the empty morungs. He stayed there all day and had even set up a stove to make teas for me.
He was also from North India and invited me to have tea with him. Such a pity I was leaving Longwa and was in a hurry to reach Mon Nagaland. I had to politely tell him about my situation. But one day I will be back to Longwa to have tea with him. Or in Ladakh! Or Jaisalmer in Rajasthan!! The other army heavy areas. Because why not? You can also visit Indian Army's Assam Rifles' camp in Longwa.
Visit Churches
There is a huge Christian Church in Longwa which you can visit on some days. The Church was closed when we visited. Check out the timings with locals and pay a visit. The Church staff also lives just behind the Church in a gorgeous residential complex. There is a huge field right ahead of the Church. The Church is located close to the house which has a metal workshop.
See Metal work – Things to do in Nagaland
We visited the workshop cum home of a local blacksmith, dressed in a army pant,sweater and beaded jewellery. He was working on a piece of art when we paid him a visit. It was pretty dark when we arrived. The soft glow from the fireplace helped us see how he looked like. Suddenly, the fireplace caused lot of smoke in the room and we had to come out.
The young blacksmith who inherited the metal work from his father, who had won a state Governor award, told us about his art and showed us some of his best work. I was pretty impressed with the metal artefacts of Nagaland headhunter, Mithun (a local animal), warriors, Naga people and many others.
I had not seen such type of metal work anywhere in India. Some of these pieces cost as much as INR 5,000 to 10,000. The smaller pieces can cost up to INR 500, INR 1,000 etc. The cheapest things available here are metal bangles and ornaments for women.
Some of the metal art work use animal parts such as hair of bear, tooth, buffalo horn, feathers etc. I do not support using animal parts in any product, so I didn't buy those. But you can ask which pieces do not have animal parts and buy those. You can also order a customized art piece. Do pick some quirky brass handicrafts from here. This is located in the Burma or Myanmar side across the Longwa village border.
Eat Vegetarian and Vegan Local Nagamese Food in Longwa
There are no local restaurants in Longwa. It is a very remote place and all local people eat at home, which is a good thing. The fresh, organic vegetables and fruits will leave you begging for more. That said, avoid Paneer dishes (Indian Cottage Cheese) in Longwa though. It is not their forte. There are no fancy restaurants in Longwa.
I didn't have Nagamese dishes as they contain meat and I eat only vegan and vegetarian food. The food we had at the hotel comprised of papad, spinach, salad, alu bhujiya, yellow daal, steamed rice, passable alu paneer and pickle.
Local Nagaland Food
Nagaland food is not entirely made up of meat as many think. We ate many vegan and vegetarian dishes such as cooked Banana flowers, Yongchak Eronba. It is a spicy Manipuri chutney made with yongchak (stinky beans), potatoes, galangal (pullei), broad beans etc. It is also called stinky beans chutney. I loved it. Some versions may contain Ngari or fermented fish, so ask if you are vegan too. The Local Naga Daal was different then what I had anything yet. Do taste the delicious Nagaland Food when in Longwa. Various tribes of Nagaland have different cuisines. Do let me know in the comment section if you tasted a unique vegetarian Nagaland food.
Bhoot Jholakia
This is the star of all Nagaland Food. Spicy bamboo shoots chutney and bhoot jholakia chutney are quite popular here too. Take very small portions of these. In case it burns your stomach, have curd to make it better. Bhut Jholokia is the hottest pepper in the world measuring 1,041,427 SHU or Scoville Heat Unit on the scale. So watch what you are biting into. Whether food of Nagaland or otherwise. Bhut Jolokia can make you cry, literally! In case you still loved it you can buy bhut jolokia sauce for as less as INR 50 or INR 100.
Contrary to popular opinion, you can find amazing vegetarian and vegan food in Longwa. I even dipped my hands into a soul satisfying plate of simple and nutritious Daal Chawal (Lentil and rice) with assorted pickles, accompaniments, curries and chutneys. I enjoyed a very small amount of chutney made with the bhut jolokia pepper. In fact, during my 15 days epic road trip to North East India, the meal I had in Longwa was one of the best. Surprised? Read more….
Shopping in Longwa- Where to buy local handicrafts?
You will be surprised to know that you can buy the local handicrafts of Longwa directly from the home of Chief Angh. Yes, the verandah of his beautifully decorated house is where the locals display their handicrafts, pots, masks, brass skull necklaces, bags, vases and jewelleries. You can also buy similar art and craft from other independent artists around Longwa Village. You can also visit the Hong Kong market. The brass skull necklace is a symbol of heritage.
Some kids and locals might approach you unconfidently with random handicraft in their hand. The prices start at a shocking INR 30. Yes, read that again. The masks can sell anything between Rs. 200 to Rs. 500 and above. Some shopkeepers can speak broken English but that is rare. Use sign language or take help from your Guide, even if you are an Indian. Yes, Longwa is in India and still very different from what regular India is.
See local farming – Naga Tree Tomatoes
Longwa is an agricultural rich land. Most of the fertile lands of the Longwa village as well as other nearby Konyak villages have acres and acres of terraced farms and gardens. You can visit one of these farms and see the local Konyak tribe farming techniques up, close and personal.
I was particularly amused to see the unique plant of bitter Naga Tree Tomatoes. This tomato is found only in the state of Nagaland. I saw it in the backyard of the home of a former Nagamese headhunter, who also happened to be the father of the local guide we had hired.
Enjoy lack of Electricity
I think most Indian from the 1990s generation grew up coping with daily or regular power cuts. That doesn't happen now as frequently at least in urban areas. If you are missing that (You are weird!), then you can relive those days in Longwa, the beautiful Konyak village.
It was raining heavily on the first night of our arrival. The hailstorms lashed at the glass windows and the power was gone. We almost had a candle light dinner before the power was restored. It was exciting nonetheless. Just like in the good old 90s, we reconnected again by chatting the night away over a few drinks and snacks.
Enjoy the cold weather of Longwa
Longwa was comfortable in the day and very cold in the night. I recommend that you carry woolen clothes, jackets, raincoats and mufflers when you visit Longwa. The abundant open spaces make it colder when it is raining and windy. The days are pretty sunny and comfortable though. The weather changes anytime in Longwa so always carry an umbrella when you go out for a walk.
Enjoy a football match or join in
There is a large ground near the home of Deputy King and Queen where you can enjoy a live football match. The locals in North East India are very enthusiastic about the football. You may even join the young boys after permission, of course. Only if you have it in you though!
Make Pit stops at nearby villages – headhunting tribes
You will see many quaint villages as you drive from Mon to Longwa village. You can stop at one of those picturesque villages if and when you have time. You never know which headhunter from Konyak tribe you bump into.
Indulge in travel photography
Both Mon and Longwa village are a photographer's delight. The latter, more so! Having visited this area of Nagaland myself, I can vouch for it! Some amazing shots you will get in Longwa include portraits of members of Konyk tribes, village life, landscapes, fauna, architecture etc.
If you are in a private vehicle, always keep the camera ready. There are many places en route where you can request to stop for a picture or two. So, keep those batteries charged and the SD cards empty! Thank me later!
While Mon district area is a rough town, much like the Wild West, Longwa is picture postcard perfect. There is no pollution or dust in Longwa, the Konyak village. The local costumes, beaded jewelleries, brass skull necklaces, sharp facial features of local people, dreamy huts in the hills etc are great subjects for travel photography! Be creative and shoot some very exclusive pictures in this picturesque Konyak village.
Hang Out With Chief Angh's Dogs
While I was enjoying the fireplace with the King of Longwa in his kitchen, his dog identified me as a dog lover and snuggled next to me. I patted the dog couple for hours. The next day, dog recognized me and we played early in the morning. It was some fun! The dog was very friendly and fun loving. They roam around the Longwa Angh house.
Listen To Local Songs: Things to do in Longwa
We didn't really meet any professional singers here, but you can always request a local to sing a local song, of course, with the help of your interpreter cum local guide. Don't you want to hear what Longwa sounds like? Headhunting in Nagaland, aside! For more interesting facts about Nagaland, please read on.
Engage with local kids of Nagaland Tribes
The kids in this Konyak village are super curious of the outsiders. They will stare at you, try to strike a conversation (and fail), get pictures clicked with you, ask you for a chocolate and even want to sell things to you. Personally, I do not encourage distributing chocolates and turning the kids into one of the tourist charms. This is how a culture builds up in the long term.
Have meaningful engagements with kids. Instead, forge the kind of engagements which have no hidden agenda, but just pure connecting with local lifestyle.
Since there are no restaurants in Longwa except that of the hotel or home-stay you are staying in and you have forgotten to carry dry snacks yet again, the grocery shops come to your rescue. There are very few grocery shops in Longwa where you can buy some North India style chips, namkeens, farsaans, bread etc. You can also get other things such as tobacco, cigarettes, soaps, oils, creams etc.
But be warned, mostly you will not get your preferred brands. These shops are very few and far between. It is better to pack some from Longwa or Assam before you enter Nagaland. We did the same. However, we didn't need to open those packets. The in house restaurant of our hotel had enough food all day.
Aoling Spring Festival is celebrated with much fanfare every year in Longwa. T is a good time to be in Longwa.
If you have time you can visit the Shilloi lake and Doyang river, located in Longwa.
Mon Nagaland is raw, rustic and unlike anything I have seen in India or even elsewhere for that matter.
I got the kicks here. This is totally my kind of place, wild and untamed! Just like how I am! You will learn many interesting facts about Nagaland during your visit here.
Visit Hongphui Village for headhunters
You can meet many last surviving Naga headhunters in Hongphui near Mon. These Nagaland headhunters have become used to tourists and happily spend some time with them in their authentic costumes. This village is located close to Mon District.
Where to Stay in Longwa
Tourist Guest House Longwa: We stayed in a basic but lovely hotel right in front of the house of Chief Angh. They had few basic rooms with good ventilation and reasonable space. The room had a dressing table, table, 2 single beds and an attached washroom. They also have individual cottages in case you are fancying more aesthetic stay. Charges are INR 1,000 per day for double room with private bathroom.
They also serve great local food. I was surprised to find plethora of delicious vegetarian and vegan food on their dinner buffet menu. Traveller's Inn, the guesthouse of Nah-Mei is another option.
Jeilei's Ponghum home stay and Nyakto's homestay (INR 800 for double room, +918131903195) are other places to stay in Longwa.
Where to stay in Mon Nagaland
We stayed in Paramount Guest house in Mon. It is managed by a Assamese lady (married to an Aao tribe Naga man) and her daughter and she cooks amazing brinjal curry. Her husband left her for other woman. She said it casually and with a smile. I could see the pain in her eyes. She and her young daughter, who's also a school teacher run the homestay I stayed at. I tried to cheer her up. But I am numb within. This is not a perfect picture. But so is life.
Best Time to visit Longwa
December to February: I visited Longwa in the month of January, which is winter in India. It was a bit cold in the early morning and night and warm and sunny in the day. It even rained heavily when we visited. Mon Nagaland weather was pleasant when I visited.
October to May: It is a good time to visit Nagaland, including Mon district area and Longwa. It is also during this time when many Naga festivals and fairs take place.
June to September: The monsoon season in Mon town Nagaland and Longwa village is from June to September. Avoid the rainy season for better experience.
How To Reach Longwa Village
Longwa can be easily accessed from Mon town Nagaland. In fact Mon is the base village if you want to visit Longwa or any other Konyak village nearby. Every one arrives first at Mon, stays overnight and then proceeds to other nearby destinations on the next day.
Enveloping Nagaland from the western and northern side of Nagaland, Assam is most likely going to be your entry and exit point. It is also the easiest route. The roads are not very good here which explains why you should hire a private car and not buses.
How to reach Longwa village from Kohima
You can also arrive at Mon town Nagaland and Longwa from Guwahati, the capital of Assam and Kohima, the capital of Nagaland.
The distance between Kohima to Longwa is 360 kilometers and it takes around 12 hours and 35 minutes via Dhodar Ali road. From Kohima, you need to come to Mokokchung (Middle Nagaland) via bus or private cab. The bus takes INR 200 and the journey takes 6 hours. The bus from Kohima to Mokokchung leaves at 6 a.m. from the Nagaland State Transport Corporation station.
From Mokokchung you can take a shared cab like jeep or Tata Sumo to Mon. It takes around 9 to 10 hours from Mokokchung to Mon via NH2 and Tuensang-Mon-Naginimora Road. The distance between Mokokchung and Mon is 206 kms. The cans leave at 6 a.m. from Mokokchung.
While you are in Mokokchung, you can also visit Ungma village, the biggest village in Nagaland. Home to more than 1000 homes, Ungma is not only Nagaland's biggest village but also its oldest. Located just 3 kms away from Mokokchung town, Ungma village was first inhabited by Aao tribe of Nagaland.
Below are various modes of transports you can avail to reach Longwa.
Nearest airport from Longwa
Jorhat airport or the Rowriah airport in Assam is the closest airport from Longwa. Distace between Rowriah airport to Mon is 161 kms or 6 hours. You can cover this distance by road or take bus from Jorhat to Simulguri or Sonari and from here to Mon. From Mon you can arrive at Longwa.
By road trip in a private car
The best and most comfortable way to reach Mon is via private cab. It costs extra but saves you from all the hassles. Travelling in North East India is not easy. You have to manage ILP (inner Line Permits) even for Indians, manage vegetarian food on the go etc.
The public transport is not easily available. The public transport are very few and often packed or irregular. In case you miss a bus or cab, you will have to wait for an extra day. Also, direct transports are not available. You will have to change several times depending on where you are starting from.
Getting a private cab solves more than half the problems.
Road Trip via Shared Tata Sumo Cab
Shared Tata Sumo cabs are very popular among locals of North East India. These are packed like sardines and do not leave till it is full. The back seats are not comfortable, so try to get in the middle seats. These shared cabs have a fixed rate though some drivers may try to rip you off by charging more. Always check rates with local people, when in doubts.
You can also get Sumos for Mon and Longwa from Tizit in Nagaland for INR 200. Please note that the road condition in most of Nagaland is not very good. The last sumo from Mon to Logwa leaves by 2 p.m. From Mon you can also get cabs to Naginimora, Wakching, Tahani and Tanhai village. Contact number: 9862803232, 9862556667. You can check Tata Sumo timings on these numbers. The shared Tata Sumos don't run on Sundays in most places of North East India.
How to reach Longwa by railway
Both Mon and Longwa do not have railway stations or airports of their own. Below are the routes you can take. Trains are the cheapest mode of transport in India.
Route 1: The nearest railway head from Mon is at Bhoju Railway Station in Assam. You can arrive at Mon from the Sonari route. Distance between Sonari and Bhoju is just 7 kilometres.
Route 2: You can also arrive at Simulguri railway station in Assam. From Simulguri, you need to go to Naginimora via bus. From Naginimora, you further need to catch a bus to Mon and from Mon to Longwa. Not an easy route, huh!
How to arrive at Mon and Longwa by Bus
The ASTC buses of Assam have good frequency. Chowkidinghee is a major bus stand in Assam. If you are moving in Dibrugarh region, you can take a mini-van for as low as INR 100. It takes just 2 hrs on baby bottom smooth roads. ASTC bus stand in Sibsagar has many buses to Mon Longwa as well. Sibsagar to Sonari takes 2 hours and costs INR 60 on a bus.
Sonari, Assam to Mon
Located in the Sibsagar district of Assam, Sonari is just 65 kilometers away from Mon.
Simulguri, Assam to Mon
Distance between Simulguri to Mon is 95 kilometers. However, you will have to take a bus from Simulguri to Naginimora in Mon. Both are 20 kms apart. You can arrive at Mon via a bus from Naginimora. The distance between both Mon and Naginimora is 75 kms. From Mon, you need to come to Longwa. It is not an easy route and if you miss a bus or take a late bus, you will lose money and time.
How to travel from Guwahati To Mon & Longwa
It is a very long route and I do not recommend it. From Guwahati in Assam, you will need to reach Sibsagar or Jorhat, both in Assam. You will end up spending a day in making this journey. Both Jorhat and Sibsagar are connected via bus, train and private cabs. It takes around 3 hours to cover the distance between Sibsagar and Jorhat.
Here is the route – It is a long and tiring route and may take 2-3 days to reach just Mon from Guwahati. Count one more day to arrive at Longwa from Mon. It is a short distance but if you arrive at Mon late evening you will have to make the Mon to Longwa journey on the next day.
Route– Guwahati – bus to Jorhat (304 kms, 7 hrs) – Bus to Sibsagar (3 hours) – Bus to Sonari (2 hours) – Shared Sumo and jeep from Sonari to Mon (3 hours) – Mon to Longwa ( 2 hours 11 minutes, 45 kms) Tired? Better get a cab!
Distances, route and time taken to reach Longwa from other places
Below chart is in ascending order so that you can plan your Nagaland trip with ease!
Nyahnyu to Longwa distance – 12 kms
Phomching to Longwa distance – 14 kms
Tangnyu to Longwa distance – 28 kms
Chen Town to Longwa distance – 63 kms
Mon to Longwa distance : 38 kilometers, 1 hour and 45 minutes via Mon Longwa road
Sibsagar to Longwa distance : 127 kilometers, 5 hours and 10 minutes via NH702C and NH702
Jorhat to Longwa distance : 174 kilometers, 6 hours and 45 minutes via NH702 and Dhodar Ali road
Majuli to Longwa distance : 201 kilometers, 7 hours and 50 minutes via NH702 and Dhodar Ali road
Mokokchung to Longwa distance : 235 kilometers, 9 hours and 30 minutes via NH2
Dimapur to Longwa distance : 290 kilometers, 10 hours and 21 minutes via Dhodar Ali road
Kohima to Longwa distance : 360 kilometers, 12 hours and 35 minutes via Dhodar Ali road
Dibrugarh to Longwa distance : 375 kilometers, 8 hours and 45 minutes via NH715 and NH2
Guwahati to Longwa distance : 485 kilometers, 13 hours and 25 minutes via NH715
Distances from Mon as per Border Road Organisation:
Wakching to Mon – 30 kms
Tizit to Mon – 40 kms
Namtola to Mon – 45 kms
Naginimora to Mon – 73 kms
Simaluguri to Mon – 87 kms
Languages spoken in Longwa aka Lungwa
Most of the people in Longwa speak the Nagamese language called Konyak language. It is a Sino-Tibetan language. Some people can speak broken English. I didn't see anyone speaking Hindi except for the Army men who were stationed in Longwa. You will need a guide to easily communicate and understand about the local culture in a better way. How will you have an immersive experience unless you can not even communicate with the locals? Longwa is also known as Lungwa.
Army Check post
There is a small Army Check Post as soon as you enter Longwa. The Army Check post at Mon is bigger. The army men at both Mon and Longwa will check your documents, maybe even chit chat with you and give you some general instructions on Dos and Don'ts. It takes just 5 to 10 minutes at both Mon and Longwa village.
Is Nagaland safe for tourists – Safety in Longwa
After my return from Longwa and Mon, many people asked me if Nagaland is safe to visit. I found places like Longwa, Mon, Dzouko Valley, Kohima, Kisama and Khonoma to be pretty safe. The locals people of Nagaland are friendly and quiet. At most they will be indifferent.
But most of the Nagaland people in Longwa are just curious about you. And many want to sell you some handicraft. I also know some female friends who traveled solo to Longwa and did fine. The headhunting tribes are friendly too.
However, it is advised to take the safety precautions which you will take in any other place such as offbeat places like Almora and Mukteshwar. Just don't venture out too far after dark. Do not get into arguments with local Nagaland people as that may take an ugly turn.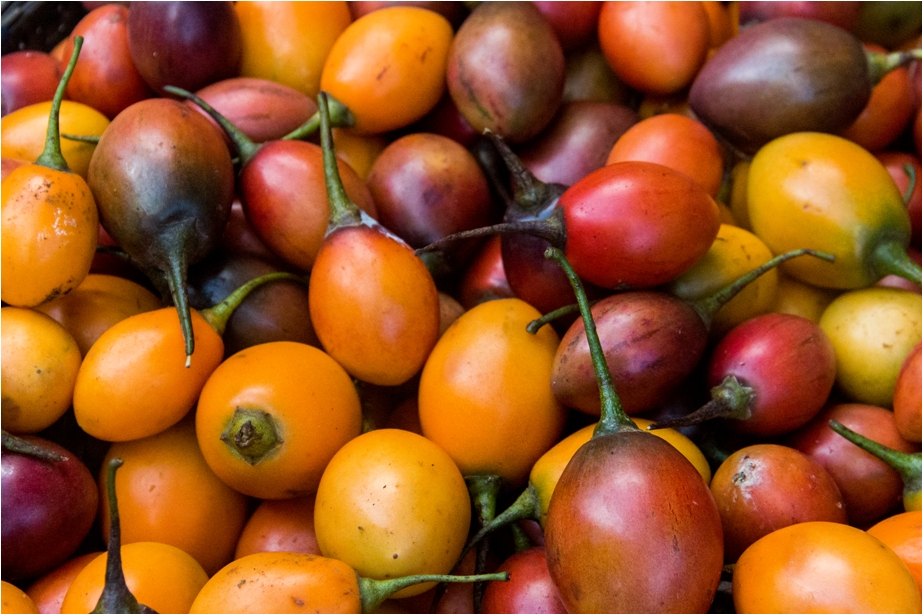 Medical Emergency
While returning from Longwa to Mon, a local Naga woman asked us for a lift. We obliged because her daughter had hurt her while picking woods from the jungle. There were no medical facilities in Longwa so they had to go to Mon district, which has better overall facilities.
In case you have a medical emergency, it is better to have a car or bike at your disposal for quick access to healthcare in Longwa village. Mostly you will be fine, but just in case. Also, if you take some medicines, please ensure that you are carrying the stock before coming to Longwa.
Inner Line Permit for Longwa Nagaland
Yes you need to get an inner line permit before you enter both Mon and Longwa. A local travel agent will help you get one. Indian also need to get ILP issued before they enter Nagaland.
Conclusion: Last word on Longwa
Longwa, one of the top places to visit in Nagaland is unlike any other places I have been to in India or or nations. The unique language, unheard of customs, vibrant dresses, pleasant weather, good vegan and vegetarian Nagaland food make Longwa a must visit place.
Meeting tribes of Nagaland is the biggest highlight of Longwa Mon. Konyak Tribe, the main of Naga Tribes that live in Longwa and Mon are friendly and pose happily for pictures. You will never forget your visit to the homes of headhunting tribes. The Nagaland people will welcome you warmly if you behave. Hope you enjoyed reading this guide on top places to see in Longwa, Mon.
The view from my Soul Window is exotic!
Top Travel Blogger from India