Last Updated on January 23, 2021 by asoulwindow
Capital of Arunachal Pradesh Itanagar – Places to Visit
What is the capital of Arunachal Pradesh?
Itanagar doesn't feel like a typical state capital. Not only is its pace very relaxed but it is also a very chilled out city. Despite its fame, Itanagar is very untouristy and peaceful unlike other state capitals of India. I was impressed with the clear skies, fresh air and the unpretentious vibes of Itanagar. This is true for most places in North East India though.
We arrived late night in Itanagar. As I was enjoying a North Indian style meal at my hotel in Itanagar, someone in far distance played Aper Pomar Kaken Jana and Tami Nom Ne Nago. I became nostalgic. We used to sing these amazing Galo songs everyday when we were in the Basar Confluence in Arunachal Pradesh the previous year. I could not wait to see Itanagar the next morning.
Ita Fort – Why Itanagar is famous!
Perhaps the most popular and well known place to visit in Itanagar, the capital of Arunachal Pradesh is the Ita Fort. The locals come here to hang out while the tourists come here to satiate their curiosity.
What is the meaning of Itanagar?
It is widely believed that the city of Itanagar got its name from Ita Fort. Ita means bricks in English after all. Ita Fort is located in the Papum Pare district of Itanagar Arunachal. It is believed that in order to confuse the enemies and invaders, the construction of the fort was done in an irregular manner on purpose. Some people also spell Itanagar as Etanagar.
History of Ita Fort – Itanagar Tourism
Ita Fort is why Itanagar is famous? You can see the ruins of a massive fort which once was the center of power in Itanagar. The Ita Fort was built by Ramachandra, a ruler from the Jitari dynasty. The construction of the Ita Fort was done between 14th and 15th century. The bricks used in the construction of Ita Fort reflect the pre Ahom or medieval style. Chutiya Kingdom once ruled over this region.
The Ita Fort is testimony to that bygone era. Do not expect a huge fort like those in Rajasthan or Madhya Pradesh. What you will get is just a few brick walls and ramparts. That is all is left of Ita Fort now. You can see some of the excavated specimens from Ita Fort at the Jawahar Lal Nehru Museum of Itanagar. Ita Fort is open from 8 a.m. to 4 a.m. every day. It is one of the top tourist places in Arunachal Pradesh.
Architecture of Ita Fort
Would you believe that the Ita Fort was made up with more than 80,00,000 bricks? Approximately 16,200 cubic meter of bricks had been used for the construction of the Ita Fort. Though, not much is left today, but once upon a time it used to be a massive fort.
Towards the west and East side of Ita Fort, you can see the ramparts made up of bricks. There are also natural ridges around the Ita Fort. Apart from the 2 brick walls, there are 3 main entrance gates in the Ita Fort.
East: On the Eastern side, there is one gate and 500 meter long brick rampart.
West: The western brick rampart is longer. It is 1.40 kilometers in length and boasts of two gates.
North and South: Towards the Southern and Northern direction of Ita Fort, exists the asymmetrical steep ridges. It runs up to for more than a kilometer.
Fact File
You can reach here easily by car. But for exploring the fort further, you will need to walk around a lot. It is a good idea to wear shoes before coming to the Ita Fort.
Soul Window Tip
The Indira Gandhi Park, which is popular with the local population of Itanagar and kids, is located just 2 kilometers away from Ita Fort.
Ganga Lake aka Geykar Sinyi
Hugely popular with local people of Itanagar town, Ganga Lake is a pristine water body located just 6 kilometers away from Itanagar city, Arunachal Pradesh's capital city. The local people come here for picnic or to hang out with family and friends from college. Ganga lake is also known as Geykar Sinyi in the local language. The literal meaning of the word Geykar Sinyi is 'confined lake'. It is a lesser known gem of Arunachal Pradesh Tourism.
It is also spelt as Gekar Sinyi, Gyakar Sinyi or Geker Sinying. This fresh water lake is very ambient and soothing. You will enjoy being one with nature here. The beautiful hills, lush greenery and huge rocks will win your heart. You will see different types of orchids growing on the shore of the Ganga lake.
Some people love swimming in this pristine lake. You can also do boating in the tranquil Ganga lake. In case you are not into picnics, but a photographer at heart, you will not be disappointed. Ganga lake is a photographer's paradise. You will be impressed with the lovely frames this under rated lake offers. So, it is better to keep those SD cards empty and camera batteries charged.
If you are a trekking and hiking enthusiast, then you would love to explore the lush green forest that surrounds the Ganga lake. The area near the Ganga Lake has many trekking trails. The Ganga lake has no fixed timing. It is open round the clock.
Ganga Lake is visually stunning and is loved by both tourists and local people alike. The calm water of Ganga Lake, beautified by the verdant mountains in the background is a sight to behold. The green water, azure skies and primeval trees lend it an aura of its own.
Some people believe that the water in the Ganga lake is green due to a curse by a hermit. The more scientific explanation of the green water is that the abundant marine vegetation and reflection of so many trees in its periphery causes the green color of the lake.
We all know that water bodies attract birds. Needless to say, birders, bird photographers also visit Ganga Lake for rewarding bird watching and bird photography.
Gompa Buddhist Temple on hill – Etanagar
Not many know about this gem of a place tucked away on a hill. It is a very unusual Buddhist temple. In fact, there are not many such Buddhist temples in India. The architecture of the Shrine is impressive. Whether it is the yellow roof or the ornate designs or paintings on the walls, this stunner of a temple stands out. The Tibetan influence on the architecture of the temple can be clearly seen. It is also called as Buddha Vihar. Itanagar Tourism offers you many of such places.
Timings: Gompa Buddhist Temple is open from 5 a.m. to 8 p.m.
Stupa
What makes it strikingly different is the fact that a huge Stupa exists right in front of the temple. This is pretty uncommon in other Buddhist temples of India. The Stupa has beautiful golden carvings and Buddhist teachings inscribed on it. I saw many local people circumambulating around the stupa 4 times. It is said that doing so helps you find peace.
The interiors of the temple are as calming as the external premises. Portraits of various Buddhist monks, Idol of Lord Buddha and beautiful carvings will impress you.
It is said that the huge tree present in the temple campus was planted here by the H.H. Dalai Lama himself, who is the head monk of Tibetan Buddhism. Even the foundation stone of this Buddhist temple was laid by H.H. Dalai Lama. It is a very atmospheric temple. You will also see many Buddhist monks chanting their daily prayers and giving sermons. It is one of the less visited tourist places in Arunachal Pradesh.
Thanks to its location it also offers sweeping bird's eye view of the Itanagar city from here. Buildings, Churches, dense jungles and water bodies such as river, water streams can be seen from here.
Banyan Tree
Do not miss the ancient Banyan Tree in the temple premises. A life size idol of Lord Buddha can be seen meditating under this sacred Banyan Tree. Many people love to get clicked with this background. I found it a bit disrespectful though. I rather settled with taking a picture of the statue. The fluttering of colorful Buddhist flags adds to its beauty.
Shopping
You can even shop for various Budddhist artefacts. This shop is located within the temple complex. It is run by the Buddhist monks.
Clean Loo – There is a clean toilet at the back of the temple, right behind the banyan tree. You need to take few stairs to get here. Also, check the views of Itanagar town, capital city of Arunachal Pradesh from here.
Theravada Buddhist Temple
A brief visit to the lesser known Theravada Buddhist Temple will give you an idea about the Theravada Buddhist stream. Buddhism has two main wings, one is Theravada and the other is Mahayana. It is a very small temple located in the VIP colony.
The well maintained temple had few visitors due to lack of awareness perhaps. It was locked when I visited. A monk living in the residential complex of the same campus opened the door on our request. The inside of the temple was beautifully adorned with paintings, thangkas, butter lamps etc. A giant Buddha statues accompanied by many smaller ones were worshipped at the main altar. The quiet and the peace of the temple was comforting.
There is a stupa and a huge tree in the main campus. You can also get a panoramic view of the Itanagar city from here. It is located close to the main bus stand of Itanagar district, capital of Arunachal Pradesh. There is no entry fee here. The Theravada Buddhist Temple reminded me of my visit to Sri Lanka where this form of Buddhism is popular and thriving.
Visit a Doni Polyo Temple
We were lucky to spot a Doni Polyo Temple. We almost didn't go there. I requested Sange Tsering from Holiday Scout to stop here when I spotted unusual architecture and painting on the huge building. It was my first visit to a Doni Polyo temple. No one tells you about this secret of Itanagar Tourism.
The Doni Polyo religion was started to fight the forced conversion to Christianity by the missionaries in North East India. The locals are becoming wiser and taking steps to protect their culture and tradition by inventing this new religion. You can read about it in more details on my blog o Ziro. (See box at the bottom for link). The members of Doni Polyo worship sun and moon much like Hindus of India. Do visit Ziro also. Ziro is not very far from Itanagar district. Details below.
When we visited the temple, a couple was celebrating the baby naming ceremony, kind of like their version of baptism or christening. They welcomed us very warmly and convinced us to have the lunch on mats on floor. A slightly drunk local man started regaling us as I devoured the vegan fried rice. It was one of my best moments of tour to Arunachal Pradesh. Such insights in the life of people you didn't know existed is why I love travel so much. Being called as the top travel blogger of India is just a byproduct.
Itanagar Wildlife Sanctuary
Not many know that Itanagar district has a thriving wildlife sanctuary located close to it. Located in Naharlagun in Itanagar district, the Itanagar Wildlife Sanctuary is a hidden paradise in Arunachal Pradesh.
Spread across 140.30 square kilometers, this offbeat wildlife sanctuary in North East India gets few visitors. Towards the eastern side the sanctuary shares its border with the Pam river, on the south there is Pachin. The beautiful Chingke stream is in the Northern side while Neorochi lies on the North East side. It is one of the nice places to visit in Arunachal Pradesh.
Animals and birds found in Itanagar Wildlife Sanctuary – Some of the species found in Itanagar Wildlife Sanctuary are wild elephants, tigers, panthers, leopards, spotted deer, bear, Barking deer, Swamp deer or Sambar. It is easy to spot mammals here as very few tourists visit here.
Hornbill, the state bird is also found here. Hornbills were easy to spot here previously. Now due to human intervention in the forest, the hornbills have shied away and found their paradise elsewhere. Presently, you have more chances of spotting hornbills in the Northern and Eastern part of the Itanagar Wildlife Sanctuary. More than 45 species of rare and common birds are found here.
Fauna of Itanagar Wildlife Sanctuary – Itanagar Wildlife Sanctuary is a semi evergreen and wet evergreen forest. Many species of plants are found in this bio diverse land, the most prominent of which is orchids. Many varieties of rare and common orchids are found here.
Other plant varieties found in Itanagar are Amoora Wallichii (Aman), Castonopsis indica (Hingori), Schima Wallichii (Makrisal), Duabanga grandiflora (Khokan), Magnolia spp. (Sopa) and Toona ciliata (Poma).
How to reach Itanagar Wildlife Sanctuary: It is located in the Yupia region. Distance between Yupia and Itanagar Arunachal is just 17 kilometers. You can stay at both Itanagar and Yupia. I would recommend staying at Itanagar as there are more options available here, including luxury hotels. Yupia has just one hotel but if you can manage to find a room here, it will be an offbeat experience for sure. October to April is a good time to visit Itanagar Wildlife Sanctuary.
Soul Window Tip
Wildlife sightings are better in the Northern and Eastern parts of the sanctuary.
Indira Gandhi Park – capital city of Arunachal Pradesh
The locals love spending time at the Indira Gandhi Park. You, as a tourist must visit it too in order to absorb the local milieu and atmosphere. Not only is it great for people watching but also for spending some 'Me Time' alone. You can hole up here with a book or better still, strike up a conversation with a local. The local population of Itanagar is very chilled out and friendly.
People also indulge in activities such as Yoga, morning walks, evening walks, jogging, exercising, running, playing outdoor games. Some simply laze around with their friends and family. Many others love a nice picnic with their loved ones here.
It is also a great place to get some photography done. Bird watchers will also be delighted to spot some endemic birds in Indira Nagar Park. It is at walking distance from the very popular Ita Fort. It is also the venue for many Government events as well as community fairs or mela or festivals such as Losar etc. Watch out for any such events happening during your visit. Just, ask your hotel staff or a local person.
Polo Park- Tourism in Itanagar
Located in the Naharlagun region, the Polo Park doubles up as a well maintained botanical garden of Arunachal Pradesh. The manicured landscapes and serene atmosphere of the Polo Park will calm your mind. You can also spot many native birds of Arunachal Pradesh here. What's more? Polo Park is also rich in fauna. You will be delighted to see many different species of flowers such as orchids, bamboos and medicinal plants here.
Handicrafts Center- places to visit in Arunachal Pradesh
Located near the Polo Park, the handicraft center will tempt you to go on a shopping spree. So, do carry an empty bag before visiting here. You can take a pick from carved baskets, neatly woven carpets and rugs, traditional shawls, bamboo artefacts and furniture, tribal cane decorative pieces.
Craft Center and Emporium
Do not miss the Craft Centre and Emporium while you are in Itanagar aka Etanagar. You will get an opport8nity to acquaint yourself with the daily life of Arunachal Pradesh through its arts and craft. The vast collection of local handicrafts, artefacts and decorative pieces will leave you impressed and perhaps a little poorer too. You will be tempted to buy something from her like a non shopper in me was. You will how realise how rich is the culture of Arunachal Pradesh. It is a great idea to pick some souvenirs for yourself and your family and friends.
You can pick from beautiful carpets, rugs, cane and bamboo items, wall hangings, decorative items such as hornbills made with wood, colorful masks. You can even pick local costumes of Arunachal Pradesh made in a traditional way. Traditionally these hand made costumes and dresses are made up with natural vegetable and herbal dyes. The gorgeous wall paintings showcasing the ancient folklore of Arunachal are worth buying. Do pay a visit at the Craft Center and Emporium in Itanagar before you leave.
Jawaharlal Nehru State Museum
If you are keen to observe and understand lifestyle of various tribes of Arunachal Pradesh, then Jawaharlal Nehru State Museum in Itanagar is where you should head to. It is best to reach here via a private taxi. This museum, which was established in the 1980s, displays the best of Arunachali culture and lifestyle through different ancient and modern displays.
You will also get a taste of natural heritage of Arunachal. I have always believed that a quick visit to a museum of any destination is important in order to understand the place, its people and its culture in a holistic way. It is a popular stop in Itanagar Tourism. The capital of Arunachal Pradesh, indeed has many things to do!
Displays at Jawaharlal Nehru State Museum
The displays and exhibits on the ground floor include numerous traditional musical instruments, hand-made handicrafts, costumes, dresses, head gears, religious paraphernalia, bamboo and cane products, jewelleries, traditional art and craft, arms, weapons and a wide range of daily use items and ethnographic items. The latent archeologist in you will be excited to know that some of these displays were excavated from the Ita Fort, Malinithan in West Siang district and Noksparbat and thus hold immense historical value.
One of the interesting displays at Jawaharlal Nehru State Museum is the expedition gear which was used for summiting Mount Everest in Nepal. It was donated to the museum by Tapi Mra in the year 2011. Tapi Mra was the first person from Arunachal to have climbed Mount Everest successfully. I love maintaining and have done high altitude treks like Poonhill Trek, Everest Base Camp Trek, Kailash Mansarovar Yatra in Tibet and Roopkund Trek etc. If you love mountaineering too, then you will love this exhibit.
Location of Jawaharlal Nehru State Museum
It is located very close to the Itanagar Buddhist Temple. It is just 0.8 kilometers away. Ita Fort is merely 2.6 kilometers away as well. Also, Gyakar Sinyi is located just 10.7 kilometers from here.
Workshop at Jawaharlal Nehru State Museum
If you have some spare time, you can even join a workshop at Jawaharlal Nehru State Museum. These carefully crafted workshops will help you understand the making of cane products.
Shop at Jawaharlal Nehru State Museum
You can shop for traditionally made tribal handicrafts of Arunachal Pradesh here. These products are special because these are made by local tribal artists. Do carry an empty bag and some cash as debit cards and credit cards are not accepted at many places in North East India.
Timings:
Jawaharlal Nehru State Museum is open from 9:30 a.m. to 5:30 p.m. It is closed on every Friday.
Entry Fees:
Indian: INR 10
Foreigner: INR 75
Camera Fees: INR 20
Ganga Market
If you are a hopeless foodie like I am you will love the Ganga market. Not only can you enjoy the local momos, local drinks, golgappe, delicious fresh cakes and other baked items but you can also do people watching as it is a busy market. You will get a good taste of local eating habits. You can also check out various local produce such as different kind of chillies, mushrooms, exotic vegetables and fruits, clothes etc. Do carry a bag, just in case you are tempted to buy something.
Whenever I am in a new destination, I make sure I visit the local market. Whether it is all women market Ima Keithel in Imphal, Manipur or the similar community markets of Bhutan or Itanagar or Nepal or Ladakh, a visiting to such local market gives you a deeper understanding of local dietary habits, lifestyle, dressing style etc.
State Forest Research Institute
Did you know that the forest cover of North East Indian state Arunachal Pradesh is one of the largest in India. In fact it is second only to the forest cover of Madhya Pradesh. Arunachal Pradesh, a biodiversity hotspot shares its border with Tibet and China and boasts of 20 different forest types, 16 main rivers and approximately 150 watersheds or rivulets.
Now comes the role of State Forest Research Institute. The institute aims to manage and optimize the natural resources. Various planned researches and studies are carried out in State Forest Research Institute to chalk out a plan of sustainable utilization of the forest cover. The research material also helps to understand, develop and manage the forests well. The institute also helps in monitoring the depletion and degradation of natural forest cover of the Eastern Himalayan Range of Arunachal Pradesh.
You may pay a visit to the State Forest Research Institute. It is located in Van Vihar, Etanagar. You need to arrive at the Capital complex on the Itanagar Gohpur road in Papum Pare district. It is located in a picturesque setting what with river Chimpu, hilly terrains and lush green landscapes surrounding the institute.
Namdapha National Park
Namdapha National Park, a biodiversity hotspot of Eastern Himalayas, is the 4th largest National Parks of India. Yes, the protected area of the National Park is a whooping 1,985 square kilometers or 766 square miles. Declared a Wildlife Sanctuary in 1975, a National Park in 1983 and a Tiger Reserve later, Namdapha National Park shares its border with Myanmar. It is one of the highlight of Arunachal Pradesh Tourism.
Some of the mammals found in Namdapha National Park are snow leopard, clouded leopard, regular leopard, tigers, dhole, Asiatic black bear, the endangered red panda, slow loris, binturong, spotted linsang, Small Indian civet, Asian palm civet, Eurasian otter, takin, Indian muntjac, Indian elephants, mainland serow etc.
Some of the exotic birds found in Namdapha National Park are 5 species of hornbills, wren babblers, Himalayan wood owl, migratory Amur falcon, purple cochoa, green cochoa, white winged wood duck, pied falconet etc. A total of 425 species of birds are found here.
You must visit the famous Namdapha National Park when you are in Itanagar, capital city of Arunachal Pradesh. However, it is not very close. Distance between Namdapha National Park to Etanagar is 292 kilometers and it takes around 7 to 8 hours to cover this distance. But if you have some spare time, you may want to club both the destinations.
Rupa Hill Station – Arunachal Pradesh Tourism
Located near Tenga river, Rupa is a gorgeous hill station near Itanagar which not many know about. I am sure no one told you about this picturesque hill station. Since it is not visited much by outsiders, you can experience an authentic lifestyle. The lush green mountains and unbelievably gorgeous landscapes will make you want to stay here. Rupa village is also great for some photo opportunities and local cultural experience.
What is now a peaceful and friendly hill station had a tumultuous past. During the 1962 war between India and China, the local population of Rupa was badly affected. They were displaced due to on going tension. However, later the displaced people were resettled and all has been well since then. Rupa is no ordinary village. In fact, Rupa village also finds a mention as early as 7th century. It was mentioned in context with King Tsongtsen Gambo of Tibet.
You will be rewarded with incredible views of the Rupa village, if you make the effort to drive up to the hill top. Yes, there is a flat area of the hilltop of Rupa hill station which doubles up as a great vantage point for viewing and photography of course. It is one of the top places to visit in Arunachal Pradesh.
And while you are in Rupa, do not forget to visit the Rupa monastery. It adheres to the Gelugpa school of Tibetan Buddhism. If your timing is right, you will see many young monks reciting their daily chants and prayers. At least my Arunachal Pradesh tour was full of surprises.
Chillipam Gompa or Sang-Ngag Choekar Dargyeling Monastery is a must visit place in Rupa. The Tibetan-Chinese architecture is what makes this monastery unique. Do take out some time to observe and appreciate the paintings and multi colored mosaics, which depict various events and philosophies of the traditional Buddhist scriptures. As is common in many monasteries, you will also notice the eight auspicious signs of Tibetan Buddhism. The Chillipam Gompa also offers breathtaking panoramic views of the valley below.
The crisp mountain air and bright azure skies will rejuvenate you and freshen you up. A morning or evening drive to Rupa is apt as that is when the sun casts its glow on the landscape of Rupa. Rupa is a perfect weekend getaway for the local people of Itanagar, capital city of Arunachal Pradesh. Rupa is located approximately 20 kilometers away from Etanagar. Bhalukpong is the closest railway station from Rupa.
Shertukpen Village
It is an authentic tribal village near Rupa and Itanagar. Enjoy an immersive travel experience as you learn first hand about traditional lifestyle of various tribes of Arunachal Pradesh. You can reach Shertukpen Village from Rupa itself. It is an offbeat gem of Itanagar Tourism.
About Sherdukpen people: Arunachal Pradesh Tourism
The word Sherdukpen is derived from Sher (Shergaon) and Tukpen (the old name of Rupa village). Both of these are villages in West Arunachal Pradesh. The Sherdukpen people live here in large numbers. They also live in Thongri, Jigaon, Bomdilla and other places of West Kameng. The Sherdukpen people exist peacefully with other ethnic groups such as Monpa people etc.
They speak their own unique language called Sherdukpen. There are many Language spoken in Arunachal Pradesh.
Do notice their homes which have a solid stone foundation. Thick wooden planks are used for making their floors and walls. You can also see the diorama of the Sherdukpen people at the Jawaharlal Nehru Museum in Itanagar.
If you have some spare time, do also pay a quick visit to the Guru Rinpoche Cave. It is located nearby. I am sure your Arunachal Pradesh tour will be memorable.
Festivals in Shertukpen tribal village
Try to time your visit during a festival. The Shertukpen tribal village is at its festive best during these celebrations. Dance, music, colorful traditional costumes, food and drinks mark most of the festivities. Some of the festivals celebrated with much fanfare in Shertukpen tribal village are Khik-Saba, Losar and Chhe-Kor.
Losar of course is the most popular festival celebrated by Monpa people. Losar is the Tibetan New Year. Isn't Arunachal Pradesh Culture so robust and vibrant.
Khik Saba, an indigenous non Buddhist festival of Sherdukpen people, is celebrated during winter months. The festival, also spelt as Khiksaba is mostly celebrated in the 2ndd week of December every year.
People dress up in their sartorial best and make merry with various ritualistic music and dances. Khik Saba is celebrated in a grand way. The festival is attended even by the big wigs such as local MLAs, Ministers, Magazine editors etc. Khik Saba festival is celebrated in order to please the mountain spirits and the forest deities.
Wang is celebrated 2 times in a year. Wang is celebrated in honor of Lord Buddha.
Rep Lapchang is a harvest festival celebrated with much enthusiasm by the Shertukpen people. A local Shaman or Jiji is authorized to look after such events rather than a Buddhist monks. Interesting, isn't it?
Enjoy the Festivals of Itanagar Arunachal Pradesh
Itanagar is a vibrant city. Many festivals are celebrated by the different tribes who live in Itanagar. These festivities continue throughout the year.
Losar – It is celebrated by Monpa people, which Sange Tsering, my co traveler also belongs to. It is their New Year and is celebrated in a grand way. People recite Buddhist scriptures, pray and hoist their religious flags during the 5 day long festivities associated with Losar.
Nyokum – It is a major festival celebrated by the Nyishi tribe.
Reh – Reh festival is observed by the Idu Mishmis. The one of its kind priest dance is the highlight of the Reh festival.
Tamladu – Digaru Mishmis celebrate Tamladu as their festival. Arunachal Pradesh Culture has amazing variety and verve.
Mopin– Mopin, which is celebrated mainly by Galo tribe of Arunachal is an agricultural festival. It happens around 5th April.
Khan Festival – This religious festival is celebrated by people of Miji community. There is a custom according to which the head priest ties a sacred woolen thread around the necks of Miji people. This is supposed to ward off evil, remove hindrances and attract prosperity and good luck.
Sangken – The people from Theravada Buddhist Community celebrate Sangken as new year from 13th to 15th April. Many other communities celebrate New Year on same day. Celebrated by Khampti tribe, it is also popular in Assam. Clean water is splashed during Sangken as a mark of purity and peace.
Talk to Nyishi Tribe- Population of Itanagar
Nyishi Tribe forms a major chunk of population of Itanagar. Also called as Nishings or Nishis, they have been living in Itanagar since a long time. There are many more tribes which call Itanagar as home. The major religion which is being followed in Itanagar is Buddhism as can be seen in various Buddhist temples located across Itanagar.
I found the people of Itanagar to be chilled out, lively and very friendly. In fact, I visited on 26th January which I also the republic day in India. The locals were very enthusiastic about Republic day of India and were celebrating it in their own little ways. The bikers had adored their bikes and foreheads with Indian flags while the hotels and restaurants had a Republic Day themed decoration.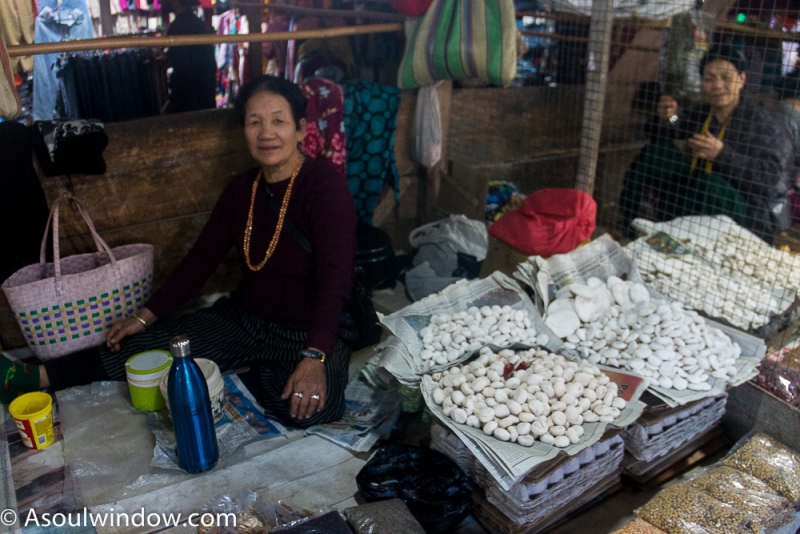 Visit Naharlagun Market
While moving towards Itanagar, you must stop at the very interesting Naharlagun Market. Do not miss this cultural and gastronomic delight. It is an informal open air market space where the local people congregate in their sartorial best and sell the local produce at throw away prices. You will see many exotic vegetables, fruits and condiments on sale here.
Mostly run by women only, this market reminded me of Ima Keithel market of Imphal, Manipur. Only it is smaller in size. I also saw my first Apatani woman on this 15 days long epic trip to North East India. She belonged to the Apatani tribe of Ziro, also in Arunachal Pradesh. She was selling various different types of green leafy vegetable many o which I could not identify and had seen for the first time.
Naharlagun market is also great for photography. You can also share a laugh or two with the local women shopkeepers. They are very friendly and love talking to people in their broken Hindi. English is a big no-no. You can also shop. Buying crates of the super sweet small oranges of Arunachal Pradesh is a good idea. You can enjoy these on your way to Itanagar too like we did. I bought dry bamboo shoots and mushrooms from Naharlagun market too.
Eat Vegan and Vegetarian food in Itanagar
Itanagar is a very modern town and has everything from pakora/bhajiya to dal, rice, roti, naan etc. You will not have to worry about going vegan or vegetarian here. Almost every hotel has decent North Indian vegetarian and vegan food.
Inner Line Permit for Itanagar, Arunachal Pradesh
Both Indians from other states and foreigners need an ILP or Inner Line Permit to visit Arunachal Pradesh. There are many border and protected areas in Arunachal Pradesh, therefore these rules have been prevalent since a long time in A.P. These ILPs are issued for a fixed period of time, exceeding which is punishable by law. Plan your Arunachal Pradesh tour well using this travel guide to avoid inconvenience later.
Below are the 5 ways which can help you secure an inner line permit for Arunachal Pradesh:
Travel Agent: It is the most hassle free way of obtaining the ILP for both Indians and foreigners. I just submitted my documents via mail and whatsapp to Sange Tsering from Holiday Scout and forgot about it. The ILP was mailed to me by him even before my visit to Arunachal Pradesh and Nagaland, which also requires an ILP.
Deputy Commissioner's office: You will have to visit the office personally to get the ILP issued.
ILP facilitation Centre: Every major city in Arunachal has an ILP facilitation center. You will again need to visit it to get the Inner Line Permit issued.
Naharlagun Railway Station: Yes, you read it right. You have to submit a form at a designated window at the Naharlagun railway station. Make sure you are carrying the documents such as Photo Identity Card. This is afairly easy process but you will lose time here. If you are on a solo budget trip, you can even lose a day in this as various modes of public transport are very few and far between in North East India. Also, it gets dark pretty early in this part ofw India. And yes, there is a queue at the station for the same. Better carry some thing to read, while you are in the queue.
Best Tour Operator in North East India
My 15 days long trip to North East India with Sange Tsering was memorable. Please contact the tour operators Holiday Scout for a memorable trip across anywhere in North East India. Online Application: It is very easy to get the ILP by this method.
How To Reach Itanagar
If you are wondering where is Itanagar, well it is strategically located near Naharlagun. Itanagar is a major city in Arunachal Pradesh. It is very easy to reach Itanagar from both Assam and Arunachal Pradesh.
Reach Itanagar by private taxi: I visited Itanagar by a private cab arranged by Sange Tsering from Holiday Scout. It is the most comfortable way to see in and around Itanagar and make quick excursions.
Reach Itanagar by shared cab: Shared cab to and from Itanagar are easily available from Harmuti.
Reach Itanagar by rail: One of the nearest railway station from Itanagar is in Assam, neighboring state. Harmuti in Assam is the closed railway junction from Itanagar. It is 34 kms away from Itanagar
Naharlagun railway station in Arunachal Pradesh is also an option. Naharlagun is just 15 kms away from Itanagar.
How to reach Itanagar from New Delhi by train: Direct trains from New Delhi to Naharlagun are available. Check out Naharlagun – Guwahati Inter City Express and Naharlagun AC SF Express.
Reach Itanagar by bus: Places like Tezpur (via NH15), North Lakhimpur, Banderdewa (via NH415,NH415) and Guwahati (via NH415,NH415) have direct buses to Itanagar. Paltan Bazaar at Guwahati near the railway station has a major bus stand. Also, check out ASTC buses from Tezpur, Bhanderdewa and Guwahati. You can travel from Naharlagun railway station to Itanagar. From Bandardewa, which is named after Hindu god Hanuman ji, you can take a bus to Tezpur and vice the versa.
Reach Itanagar by air: Does Itanagar have an airport? The answer is no. The nearest airport from Itanagar is the Lilabari airport at North Lakhimpuri. Distance between North Lakhimpuri and Itanagar is only 57 kms.
Regional flights from Guwahati and Kolkata arrive at the Lilabari airport. Nahariagun aiport, 67 kms away can also be considered, depending upon your movement.
Distances and time taken from Itanagar Arunachal
Below are the distances and time taken from Itanagar in ascending order.
Naharlagun to Itanagar distance: 15 kms, 1 hour via NH415
Harmuti to Itanagar distance: 50 kilometers, 2 hours via NH713A
North Lakhimpuri to Itanagar distance: 70 kilometers, 2 hours via NH15
Banderdewa to Itanagar distance: 75 kilometers, 2 hours via NH15 and NH415
Majuli to Itanagar distance: 100 kilometers, 4 hours via SH21
Ziro toItanagar distance: 112 kilometers, 4 hours 40 minutes via NH13
Jorhat to Itanagar distance: 132 kilometers, 5 hours 20 minutes via SH21
Dibrugarh to Itanagar distance: 189 kilometers, 5 hours 15 minutes via NH15
Sibsagar to Itanagar distance: 264 kilometers, 6 hours, 20 minutes via NH2 and NH15.
Guwahati to Itanagar distance: 330 kilometers, 7 hours 25 minutes via NH27 and NH15
Tawang to Itanagar distance: 448 kilometers, 13 hours via NH13
Where to stay in Itanagar- Hotels in Itanagar
There are many hotels in Itanagar. You can stay in a home-stay or a hotel. I stayed at the semi luxurious Cygnett Inn Trendz hotel in Itanagar. It has a restaurant and a lift. The food is decent if not great. There are a few markets nearby. It is located close to all the major places to see in Itanagar. Some of the rooms have no window or view, so ask before you book. It is one of the best hotel in Itanagar.
Best Time to Visit Itanagar- Itanagar Tourism
Since the weather in Itanagar is pleasant throughout the year, you can visit Itanagar any time. I visited Itanagar during January and enjoyed the Itanagar climate. It was sunny in days and mildly cold in night. Owing to its altitude, Itanagar is warmer than any other place in Arunachal Pradesh such as Bomdila, Dirang, Tawang, Ziro etc. Itanagar temperature is nice throughout the year. Itanagar Tourism is booming day by day. Plan well and go.
Summers in Itanagar fall between April and June. Expect temperatures to hover between 20°c – 35°c. It is a nice time to be here.
Monsoon in Itanagar fall between July and September. Expect temperatures to hover between 18°c – 30°c. It is not very suitable.
Winter in Itanagar falls between October and March. Expect temperatures to hover between 8°c – 14°c. I traveled in winter.
Is Itanagar Arunachal Pradesh Safe to visit?
I found Itanagar to be very safe. I even went on a late night stroll in dark places and I felt comfortable. If you are still not convinced you can download the Arunachal Surakhsa App. If you are facing any safety issue or any other issue, you may contact the very efficient Arunachal Tourist Police.
Stationed at many places in Itanagar, they will guide you with whatever query you have such as hotels, local public transport, medical facilities, best places to see and even the hidden gems.
The Arunachal Tourist Police is a new initiative by the government. Other places where Arunachal Tourist Police is active are Bomdilla, Namsai, Tawang, Pasighat, Tezu, Changlang and Ziro. You will also see many jeeps with Arunachal Tourist Police written on it. They are all connected to each other via wireless equipments.
Facilities in Itanagar
Itanagar, being a very important city in Arunachal Pradesh has all modern frills. Everything from mobile connectivity to hotel quality to food and public transport in Itanagar town is robust. I did not face any inconvenience during my visit to Itanagar. Some places in Itanagar may have bad roads but that is not such a big issue. It is manageable. It can also be dusty at some places, so carry a mask if you are allergic to dust. Itanagar is a very friendly and peaceful place in Arunachal.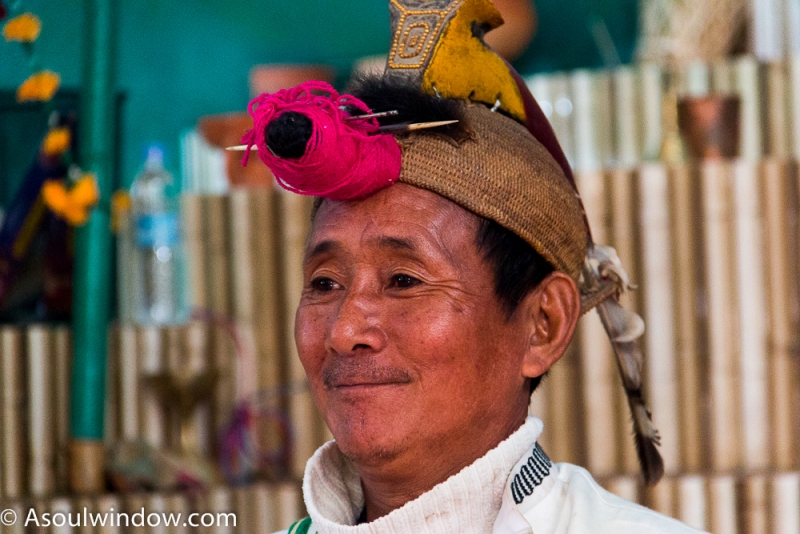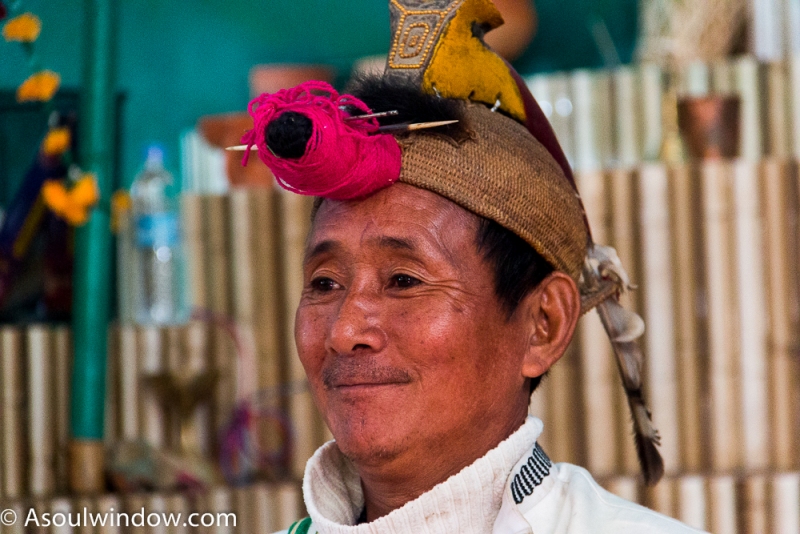 Language spoken in Itanagar- Arunachal Pradesh Tourism
Everyone, including old people understands Hindi in Itanagar town. English is also understood by many people, so it is fairly easy to ask around. Nyishi language is the main language of Itanagar, thanks to their population. It is one of the major language of Arunachal Pradesh.
How Can I commute within Itanagar
Itanagar is fairly easily accessible. Shared cabs and private taxis both ply within the city at reasonable rates. I had a private taxi so it made my visit to all the main points of attractions in Itanagar very smooth.
Conclusion on Itanagar
I found Itanagar to be fairly modern town. It had a robust infrastructure, decent hotels and interesting places to see. Being the capital of Arunachal Pradesh, it is an important stop in your journey through North East India. So now you know many reasons why Itanagar is famous? Experiencing the unique Arunachal Pradesh Culture is a once in a lifetime opportunity.
Itanagar town is also connected to many major tourist places in and around Arunachal Pradesh and other states like Assam. So that makes it an unavoidable destination for sure. Itanagar is also close to many places. From Itanagar, we visited the amazing Ziro valley next during the epic Arunachal Pradesh tour. Do read my full blog on the unique Apatani culture of Ziro. The nose plugs and face tattoos of Apatani woman are what Ziro is famous for! The tourist places in Arunachal Pradesh are beyond amazing.
The view from my Soul Window is off the beaten track!
Top Travel Blogger from India