Last Updated on February 5, 2020 by asoulwindow
TO TRAVEL FOR 4 MONTHS NON STOP! That was my travel fantasy when I was still working in Navi Mumbai in a 9 to 5 corporate job (Fine, make that 11 a.m. to 11 p.m. job). Sitting at my desk all day, I would dream of packing my bags to never return. My day dreaming would be assaulted with more official excel sheets (some of which I used surreptitiously for making my travel plans for next few months). Circa 2016! As I mentioned in an earlier blog, 2016 was a magical year for me travel wise.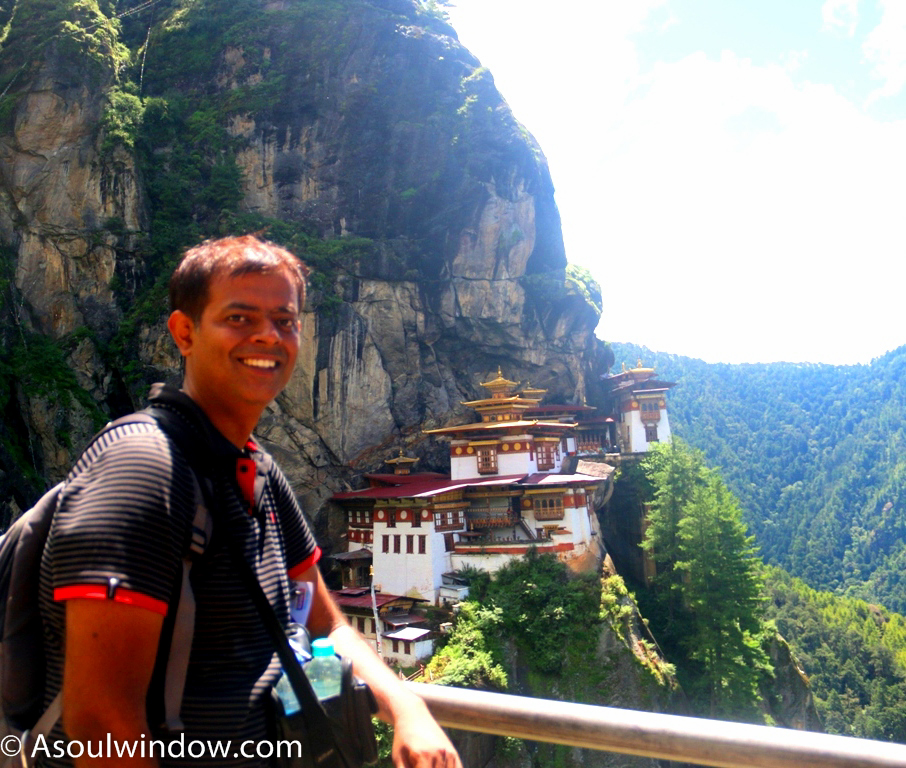 Thanks to my new freelance lifestyle, I had the freedom to realize my dream of traveling non-stop. I had accepted a bit too many professional invites for Press Trips and planned many of my personal travels as well. So from August 2016 to November 2016, it was non-stop travel for me for 4 months. Between this period, I showed up at my brother's house (I was staying with him till then) only for few hours. I would be back home only to wash and change clothes, rest or deliver already delayed projects before starting my next travel. I remember before my Amazing Trip To Ladakh, I took a post midnight cab to home, picked fresh clothes, unpacked and packed my luggage again and leave before 5 a.m. to catch flight to Leh. Within those few hours, I crazily packed my bag, answered mails and even submitted assignments. As I was unpacking and packing I realized much of my room resembled a war zone. I wasted a lot of time to find my things. Because I had had no time to organize my life! Managing my clothes was another task. At times I wished for outsourcing the laundry to service provider such as cleaning company Chicago than to deal with it myself. Long term travel is definitely not easy!
Also read – COMPLETE GUIDE TO PARO TAKTSANG AKA TIGER'S NEST MONASTERY IN BHUTAN
Since November end to present day (February 2017), I have been declining Media Trips because I want to concentrate on my writing, earning and other pursuits in life.  I will start traveling again hopefully towards the end of February 2017. Till then, I just want to be at peace. I used my sabbatical from travel well to write more articles for print travel magazines and newspapers, to burn lot of food every day in my kitchen (I am a hopeless cook), play with my friend's dog, catch up on movies and dining with my friends, organize my desk. I caught up with food festivals, film festivals, book fair and restaurant hopping in New Delhi too. I had spent quality time at 2 of my friend's quiet homes and offices to write pending blogs. The month of December was most productive as I wrote around 20 blogs in December alone, most of it on Jordan and Bhutan etc. I also managed my finances and raised pending bills and earned more. I further augmented more wealth for me by landing up for assignments for me. On one of the days, I wrote 4 articles in a day! And oh, I caught up on a lot of sleep too. It was a creatively satisfying phase and I hope to repeat it again.
I have realized that I can't be location independent. I realized that my fantasy was just a fantasy! When I actually tried to live my fantasy of traveling non-stop, I ended up cancelling my own trips. After being on road and in air for so long, I had realized that I do like a base to come back to. (Coz बाबा को base पसंद है). I also realized that no matter how much I love travel, it is not the only thing I want to do. I was itching to read lots of books, even newspapers (I am known for reading 2 months old newspaper even when not traveling), catch up on Bollywood and world cinema (I saw 15 Iranian films in between), meet old friends, spend time with parents and nephews and nieces. On most of my travels in this period I carried books to read. Not even once did I get time to read those thanks to my packed schedules during travel. I talk to my parents in Lucknow daily on phone since 2008, when I left home. I had to request them to hang up because I was too tired (mentally) to even talk)
Even places like Ladakh, where I had planned 16 days trip started to make me restless. Even though it was my first time in Ladakh, I was constantly craving to get back home. This, when I don't even like Delhi or Ghaziabad, my adopted home since 1 year! I realized I started to enjoy travel less and on every travel, after a few days, there were moments when I just wanted it to end right there. Perhaps if I was a newbie traveler, I would have still enjoyed it but after having traveled to more than 150 destinations in India since 2008, most of it solo travel in shoestring budgets, I was near saturation. I didn't want to kill travel for me and since December 2016 I took a strict sabbatical from Travel. Not very long ago (Till just a few month ago), I used to crave for such a trip. From being Fired for travelling too much in 2015 to Tired of travelling too much in 2016, I had seen a paradigm shift in my travel aspirations within a year, a bit too fast. Henceforth, my focus this year onwards is to choose my official trips carefully.
I don't want to travel for more than 10 days in a month.
I also want to travel more and more with parents, friends.
That said, I realized how much I crave to go back to my original Solo Travel Style. I did manage some amazing Solo Travel experiences last year. I hope to plan some epic solo travels for myself this year.
I want to choose my Press Trips more carefully. I should be charged up about the destination before committing.
This break from travel was also important because I finally shifted to my own rented apartment in January 2017. When I shifted from Navi Mumbai to Ghaziabad to stay with my brother in November 2015, I knew I would move out within a year. But I was unable to even find time to go apartment hunting because I was hardly seen at home. Much of January was spent in organizing my life and cutting the clutter. From August 2017 to January 2017 (staying at 2 of my friend's homes) I was literally living out of suitcases and backpacks wearing the same set of clothes over and again. It was fun and challenging but also cumbersome.
Before Ladakh in September, a Media Trip to Bhutan for 10 days happened to me in August. After enjoying Paro, Thimphu, Punakha and Haa Valley at leisure, I spent quality time with parents at Mussoorie and Landour.   September was marked with 16 days in Ladakh. After Ladakh, I made a solo trip to Mumbai, Bangalore and Agumbe, Ikkeri, Kaledi, Shimoga, Jog falls in Karnataka. It was a mix of flights, rickety buses and sleeper class trains. My train to Mumbai from Delhi was not even sleeper class. It was an overnight Chair Car journey in Gareeb Rath.  September was indeed my busiest month.
By the time it was October, I had started cancelling my own travels. Never before had I stood at a railway platform with my backpack and cancelled my own tickets. As I sat in metro to Nizamuddin railway station, I was boggled by the amount of work pending. The horrific visions of messy desk and room nagged me further. Upon reaching, I just cancelled the sleeper class train ticket to Surat on my cellphone and returned back to home. I promised myself to travel to Surat next winter to sample the seasonal dishes Ponk and Oundhiyo. Never before in my life had I done something like this. I even cancelled my much awaited trip to Kolkata on Durga Pooja in October. I had wanted to do it since eons. When I was so close to realizing that dream, I cancelled the ticket myself because 1) I was tired and 2) I had so much of freelance work pending). Before this, I explored Madhya Pradesh (Satpura, Bhopal, Pachmarhi, Sanchi, Sehore and Bhimbhetka.) for 7 days. I also stayed at parents' home in Lucknow for sometime during Diwali. I had plans to visit nearby Ayodhya, Faizabad and Varanasi but I was too tired and just wanted to chill at home and eat some comfort food made by mom. November was all about hot air balloon ride near Taj Mahal and a quick trip to Boat Festival in Goa. I almost said no to these 2 invites. But it was so tempting I had to go. This was the time when I started to slow down. In reality, my 4 month long non-stop travel thus had brief moments of rest at home, thanks to the cancellations.
I don't know if I will travel like this again (Though I still have some crazy travel plans) but for now I want to take it slow. Kudos to those travelers who spend months on road! Before this trip, the most I had travelled at a stretch was one month in Nepal in 2015 (Everest Base camp Trek and Kathmandu). I remember I was itching for a base even then.
It taught me that we should all understand what personality types we are and make travel plans which suit our personalities. I would love your views on this. Does the same thing happen to you as well or do you love living out of suitcases and backpacks? Do let me know in the comment section below.
This song from the Bollywood film Lootera sums up my current state of mind well.
"ना उड़ने की इस दफा ठानी परिंदो ने भी वफा जानी. शिकायते मिटाने चली; सुबह बेदाग है!"
("Having decided not to fly, even the birds learned to stay this time! I answered all the complaints; the morning is spotless now!")
Spread the love, share this blog
Got any question/comments, ask in the comment section below so that it can benefit other readers.
Email me for collaboration: [email protected]
Be a part of my journey on social media. The travel content I create there is different from this blog.
Pls subscribe/follow/like:
WARNING : COPYRIGHT TO ALL THE IMAGES AND TEXT HERE REMAINS WITH ME. YOU CAN NOT JUST LIFT THE CONTENT AND USE IT WITHOUT MY PERMISSION. STRICT LEGAL ACTION WILL BE TAKEN IF CONTENT IS STOLEN. YES, I AM SERIOUS.
Top Travel Blogger from India