Last Updated on July 6, 2023 by asoulwindow
BIRDWATCHING CHECKLIST OF SATTAL BHIMTAL & NAINITAL
In this blog I am sharing my one of my best pictures from my birdwatching trip to Sattal. These birds are also visible in Nainital and Bhimtal in Uttarakhand, India. I am also sharing the complete checklist of birds found here.
My bird-watching trip to Sattal was overwhelming. Out of the 450 plus species of exotic birds found in Sattal, I and my wildlife photographer friend Sudeep Garg saw many species in just 3 sessions in 2 days. What was most striking was that most of these birds were colorful and visually delightful. Never before had I seen so much colors in birds in wild. I am sharing a check list below so that it helps you to tick off birds when you decide to go for a birdwatching trip. Even if you are not a birdwatcher, I hope these pictures inspire you to become one or at least be more observant when you are walking in the Nainital, Bhimtal and Sattal area. I am sharing some of my best bird shots from Sattal. Hope you like it.
GUIDE FOR SATTAL BIRDWATCHING TRIP
Rohit Nayal is a young talented guide whom we hired. Without his expertise, it would have been difficult for us to spot so many birds. He knows which bird is to be found in which location.
Contact number of Guide
Rohit Nayal: 8650218808 or 7456922805
Sandeep Nayal: 7088225369
BEST TIME TO GO TO SATTAL FOR BIRDWATCHING
October to June is the best time for birdwatching in Sattal. I went in first week in April which gave me more sightings than I had imagines. It was a riot of colors and I think it was perfect time to be in Sattal. During winters, upper Himalayan birds migrate to Sattal temporarily. So if you are interested and can brave the chill, go for it.
PLACES TO SEE NEAR SATTAL
Sattal has so much going for it. Be it the offbeat Sattal lake or the quaint resorts, Sattal has something for everyone. You can also go to nearby places such as Almora, Ranikhet, Mukteshwar, Nainital, Bhimtal and so many more places.
WHERE TO STAY IN SATTAL FOR BIRDWATCHING?
The sprawling Aamod property is technically in Bhimtal but it is just a 10 minutes drive to all the shooting places. The guide Rohit Nayal lives at a walking distance from the property, making it convenient for both guide and birdwatcher. The property is set amidst a green valley with not much construction in sight. It is also a quiet place even on the weekend which is perfect for unwinding after a tiring birdwatching session.
HOW TO REACH SATTAL OR BHIMTAL
I had arrived at Sattal via a road trip from Lucknow and back. It took me around 8 to 9 hours (375 kms via NH30). A short road trip from Delhi is also possible. New Delhi is just 5-6 hours and 270 kilometers away from Sattal via road.
Hate road trips? There are also many trains available. The nearest station is Kathgodam which is 28 kms and 45 minutes away from Sattal.
The nearest airport from Sattal is New Delhi.
BIRDWATCHING CHECKLIST FOR SATTAL, NAINITAL AND BHIMTAL
(alphabetical order)
Barbets and Toucans
Blue-throated Barbet
Brown-headed Barbet
Coppersmith Barbet
Great Barbet
Lineated Barbet
Psilopogon sp.
Bee-eaters, Rollers, and Allies
Blue-bearded Bee-eater
Blue-tailed Bee-eater
Chestnut-headed Bee-eater
Dollarbird
Green Bee-eater
Indian Roller
ALSO READ: BIRD-WATCHING IN ALMORA
Grouse, Quail, and Allies
Koklass Pheasant
Black Francolin
Cheer Pheasant
Common Quail
Gray Francolin
Hill Partridge
Himalayan Monal
Indian Peafowl
Jungle Bush-Quail
Kalij Pheasant
Red Junglefowl
Rufous-throated Partridge
Tickell's Thrush – male aka Turdus unicolor. Birdwatching in Sattal, Bhimtal, Nainital, Uttarakhand, India.
Loons and Grebes
Little Grebe
Storks
Asian Openbill
Black Stork
Cormorants and Anhingas
Great Cormorant
Indian Cormorant
Little Cormorant
Oriental Darter
Tickell's Thrush – female aka Turdus unicolor. Birdwatching in Sattal, Bhimtal, Nainital, Uttarakhand, India.
Herons, Ibis, and Allies
Black-crowned Night-Heron
Black-headed Ibis
Cattle Egret
Gray Heron
Great Egret
Indian Pond-Heron
Intermediate Egret
Little Egret
Pond-heron sp.
Purple Heron
Red-naped Ibis
Striated Heron
Slaty headed parakeet aka Psittacula himalayana. Birdwatching in Sattal, Bhimtal, Nainital, Uttarakhand, India.
Vultures, Hawks, and Allies
Bearded Vulture
Besra
Black Eagle
Black Kite
Black-shouldered Kite
Bonelli's Eagle
Booted Eagle
Buteo sp.
Changeable Hawk-Eagle
Cinereous Vulture
Crested Goshawk
Crested Serpent-Eagle
Egyptian Vulture
Eurasian Griffon
Eurasian Sparrowhawk
Greater Spotted Eagle
Himalayan Buzzard
Himalayan Griffon
Himalayan/Eurasian Griffon
Imperial Eagle
Indian Spotted Eagle
Lesser Fish-Eagle
Long-legged Buzzard
Mountain Hawk-Eagle
Northern Goshawk
Oriental Honey-buzzard
Osprey
Pallas's Fish-Eagle
Red-headed Vulture
Shikra
Short-toed Snake-Eagle
Steppe Eagle
Upland Buzzard
White-eyed Buzzard
White-rumped Vulture
Rails, Gallinules, and Allies
Eurasian Coot
Eurasian Moorhen
Gray-headed Swamphen
Water Rail
White-breasted Waterhen
Cranes
Common Crane
Sarus Crane
Brown Fronted Woodpecker aka Dendrocopos auriceps. Birdwatching in Sattal, Bhimtal, Nainital, Uttarakhand, India.
Shorebirds
Black-winged Stilt
Common Greenshank
Common Redshank
Common Sandpiper
Common Snipe
Eurasian Woodcock
Greater Painted-Snipe
Green Sandpiper
Jack Snipe
Kentish Plover
Little Ringed Plover
Pheasant-tailed Jacana
Red-wattled Lapwing
River Lapwing
Small Buttonquail
Solitary Snipe
Spotted Redshank
White-tailed Lapwing
Wood Sandpiper
Yellow-wattled Lapwing
Gulls, Terns, and Skimmers
Black-headed Gull
Pallas's Gull
River Tern
Pigeons and Doves
Ashy Wood-Pigeon
Asian Emerald Dove
Eurasian Collared-Dove
Laughing Dove
Oriental Turtle-Dove
Pigeon/dove sp.
Pin-tailed Pigeon
Red Collared-Dove
Rock Pigeon
Speckled Wood-Pigeon
Spotted Dove
Wedge-tailed Pigeon
Yellow-footed Pigeon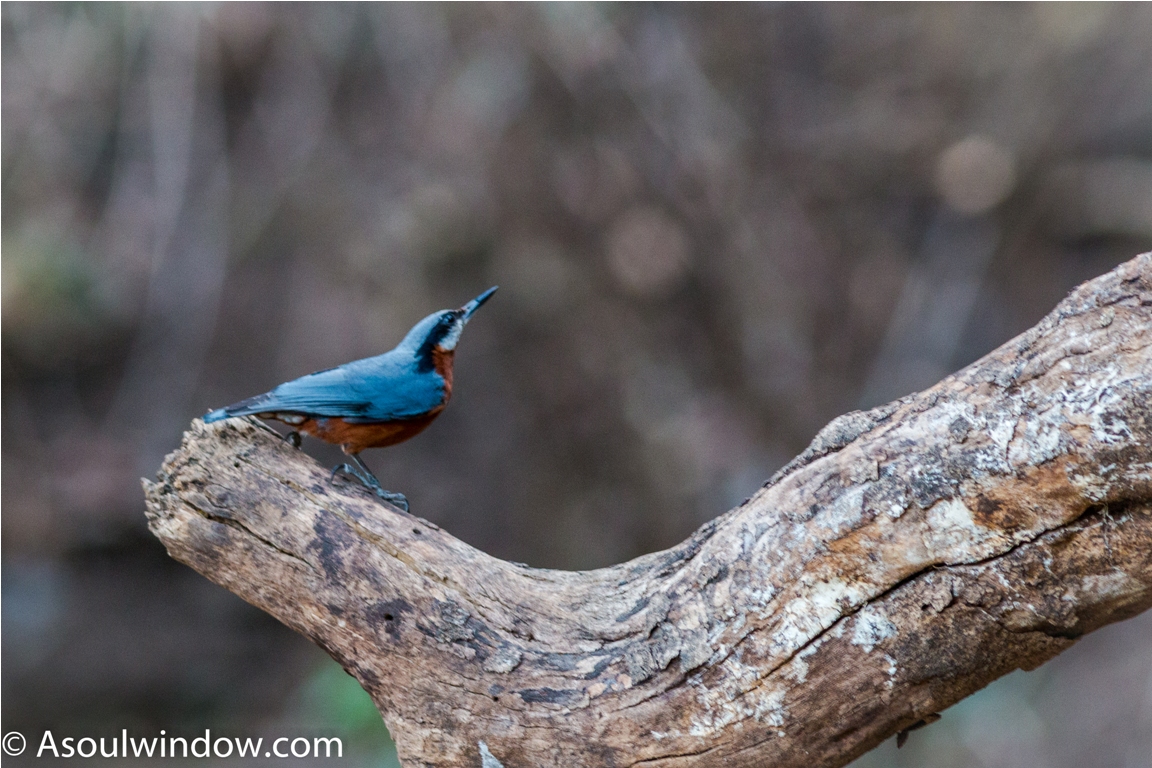 Cuckoos
Asian Koel
Banded Bay Cuckoo
Common Cuckoo
Common Hawk-Cuckoo
Fork-tailed Drongo-Cuckoo
Gray-bellied Cuckoo
Greater Coucal
Himalayan Cuckoo
Indian Cuckoo
Large Hawk-Cuckoo
Pied Cuckoo
Sirkeer Malkoha
Square-tailed Drongo-Cuckoo
Owls
Asian Barred Owlet
Asian Barred/Jungle Owlet
Barn Owl
Brown Fish-Owl
Brown Wood-Owl
Collared Owlet
Collared Scops-Owl
Jungle Owlet
Mountain Scops-Owl
Oriental Scops-Owl
Spot-bellied Eagle-Owl
Spotted Owlet
Tawny Fish-Owl
Nightjars
Gray Nightjar
Indian Nightjar
Large-tailed Nightjar
Swifts
Alpine Swift
Asian Palm-Swift
Blyth's Swift
Himalayan Swiftlet
Little Swift
Swift sp.
White-rumped Needletail
Hoopoes
Eurasian Hoopoe
Hornbills
Great Hornbill
Indian Gray Hornbill
Oriental Pied-Hornbill
Kingfishers
Common Kingfisher
Crested Kingfisher
Pied Kingfisher
White-throated Kingfisher
Woodpeckers
Black-rumped Flameback
Brown-capped Woodpecker
Brown-capped/Gray-capped
Brown-fronted Woodpecker
Eurasian Wryneck
Fulvous-breasted Woodpecker
Gray-capped Woodpecker
Gray-headed Woodpecker
Great Slaty Woodpecker
Greater Flameback
Greater Yellownape
Himalayan Flameback
Himalayan Woodpecker
Lesser Yellownape
Rufous Woodpecker
Rufous-bellied Woodpecker
Scaly-bellied Woodpecker
Speckled Piculet
Streak-throated Woodpecker
White-naped Woodpecker
Woodpecker
Woodpecker sp.
Yellow-crowned Woodpecker
Falcons and Caracaras
Collared Falconet
Diurnal raptor sp.
Eurasian Hobby
Eurasian Kestrel
Falcon sp.
Peregrine Falcon
Parrots, Parakeets, and Allies
Alexandrine Parakeet
Plum-headed Parakeet
Red-breasted Parakeet
Rose-ringed Parakeet
Slaty-headed Parakeet
Asian and Grauer's Broadbills
Long-tailed Broadbill
Vangas, Helmetshrikes, and Allies
Bar-winged Flycatcher-shrike
Common Woodshrike
Loras
Common Iora
Cuckoo and shrikes
Black-headed Cuckooshrike
Black-winged Cuckooshrike
Large Cuckooshrike
Long-tailed Minivet
Minivet sp.
Rosy Minivet
Scarlet Minivet
Small Minivet
Shrikes
Bay-backed Shrike
Gray-backed Shrike
Long-tailed Shrike
Shrike sp.
Southern Gray Shrike
Shrike-Babblers and Erpornis
Green Shrike-Babbler
Himalayan Shrike-Babbler
White-bellied Erpornis
Old World Orioles
Black-hooded Oriole
Indian Golden Oriole
Maroon Oriole
Drongos
Ashy Drongo
Black Drongo
Bronzed Drongo
Drongo sp.
Hair-crested Drongo
Lesser Racket-tailed Drongo
White-bellied Drongo
Fantails
White-browed Fantail
White-throated Fantail
Monarch Flycatchers
Black-naped Monarch
Indian Paradise-Flycatcher
Jays, Magpies, Crows, and Ravens
Black-headed Jay
Common Green-Magpie
Common Raven
Crow sp.
Eurasian Jay
Gray Treepie
House Crow
Large-billed Crow
Red-billed Blue-Magpie
Rufous Treepie
Yellow-billed Blue-Magpie
Yellow-billed Chough
Larks
Crested Lark
Martins and Swallows
Barn Swallow
Common House-Martin
Eurasian Crag-Martin
Nepal House-Martin
Pale Sand Martin
Red-rumped Swallow
Streak-throated Swallow
Swallow sp.
Wire-tailed Swallow
Fairy Flycatchers
Gray-headed Canary-Flycatcher
Yellow-bellied Fairy-Fantail
Tits, Chickadees, and Titmice
Black-breasted Tit
Black-lored Tit
Cinereous Tit
Coal Tit
Fire-capped Tit
Green-backed Tit
Rufous-vented Tit
Yellow-browed Tit
Penduline-Tits and Long-tailed Tits
Black-throated Tit
Nuthatches
Chestnut-bellied Nuthatch
Indian Nuthatch
Velvet-fronted Nuthatch
White-tailed Nuthatch
Wallcreeper
Wallcreeper
Treecreepers
Bar-tailed Treecreeper
Hodgson's Treecreeper
Rusty-flanked Treecreeper
Treecreeper sp.
Wrens
Eurasian Wren
Dippers
Brown Dipper
Bulbuls
Ashy Bulbul
Black Bulbul
Black-crested Bulbul
Himalayan Bulbul
Mountain Bulbul
Pycnonotus sp.
Red-vented Bulbul
Red-whiskered Bulbul
Cupwings
Immaculate Cupwing
Pygmy Cupwing
Scaly-breasted Cupwing
Bush Warblers and Allies
Aberrant Bush Warbler
Black-faced Warbler
Brownish-flanked Bush Warbler
Chestnut-crowned Bush Warbler
Chestnut-headed Tesia
Gray-bellied Tesia
Gray-sided Bush Warbler
Hume's Bush Warbler
Leaf Warblers
Ashy-throated Warbler
Blyth's Leaf Warbler
Buff-barred Warbler
Common Chiffchaff
Dusky Warbler
Golden-spectacled Warbler
Gray-hooded Warbler
Green/Greenish Warbler
Greenish Warbler
Hume's Warbler
Large-billed Leaf Warbler
Pale-rumped Warbler
Phylloscopus sp.
Sulphur-bellied Warbler
Tickell's Leaf Warbler
Western Crowned Warbler
Whistler's Warbler
Reed Warblers and Allies
Blyth's Reed Warbler
Cisticolas and Allies
Ashy Prinia
Common Tailorbird
Gray-breasted Prinia
Jungle Prinia
Plain Prinia
Striated Prinia
Yellow-bellied Prinia
Sylviid Warblers
Lesser Whitethroat
Parrotbills, Wrentit, and Allies
Yellow-eyed Babbler
Tree-Babblers, Scimitar-Babblers, and Allies
Black-chinned Babbler
Chestnut-capped Babbler
Rusty-cheeked Scimitar-Babbler
Streak-breasted Scimitar-Babbler
White-browed Scimitar-Babbler
Laughingthrushes and Allies
Blue-winged Minla
Chestnut-crowned Laughingthrush
Chestnut-tailed Minla
Common Babbler
Jungle Babbler
Large Gray Babbler
Red-billed Leiothrix
Rufous Sibia
Rufous-chinned Laughingthrush
Spotted Laughingthrush
Streaked Laughingthrush
Striated Babbler
Striated Laughingthrush
Variegated Laughingthrush
White-crested Laughingthrush
White-throated Laughingthrush
Old World Flycatchers
Asian Brown Flycatcher
Black Redstart
Blue Rock-Thrush
Blue Whistling-Thrush
Blue-capped Redstart
Blue-capped Rock-Thrush
Blue-fronted Redstart
Blue-throated Flycatcher
Chestnut-bellied Rock-Thrush
Dark-sided Flycatcher
Ficedula sp.
Golden Bush-Robin
Gray Bushchat
Himalayan Bluetail
Himalayan Rubythroat
Indian Blue Robin
Indian Chat
Indian Robin
Little Forktail
Little Pied Flycatcher
Oriental Magpie-Robin
Pied Bushchat
Plumbeous Redstart
Red-breasted Flycatcher
Redstart sp.
Rufous-bellied Niltava
Rufous-gorgeted Flycatcher
Rusty-tailed Flycatcher
Siberian Rubythroat
Siberian Stonechat
Slaty-backed Forktail
Slaty-blue Flycatcher
Small Niltava
Snowy-browed Flycatcher
Spotted Forktail
Taiga Flycatcher
Taiga/Red-breasted Flycatcher
Tickell's Blue Flycatcher
Ultramarine Flycatcher
Verditer Flycatcher
White-capped Redstart
Thrushes
Black-throated Thrush
Chestnut Thrush
Dark-sided Thrush
Gray-winged Blackbird
Long-billed Thrush
Mistle Thrush
Orange-headed Thrush
Scaly Thrush
Thrush sp.
Tibetan Blackbird
Tickell's Thrush
White-collared Blackbird
Starlings and Mynas
Asian Pied Starling
Bank Myna
Brahminy Starling
Chestnut-tailed Starling
Common Myna
European Starling
Jungle Myna
Myna/starling sp.
Spot-winged Starling
Leafbirds
Golden-fronted Leafbird
Orange-bellied Leafbird
Flowerpeckers
Fire-breasted Flowerpecker
Plain Flowerpecker
Thick-billed Flowerpecker
Yellow-bellied Flowerpecker
Sunbirds and Spider hunters and Accentors
Black-throated Accentor
Black-throated Sunbird
Crimson Sunbird
Fire-tailed Sunbird
Green-tailed Sunbird
Himalayan Accentor
Purple Sunbird
Rufous-breasted Accentor
Wagtails and Pipits
Citrine Wagtail
Gray Wagtail
Long-billed Pipit
Olive-backed Pipit
Paddyfield Pipit
Pipit sp.
Rosy Pipit
Tawny Pipit
Tree Pipit
Upland Pipit
Wagtail sp.
Western Yellow Wagtail
White Wagtail
White-browed Wagtail
Chestnut-bellied Nuthatch – male aka Sitta cinnamoventris. Birdwatching in Sattal, Bhimtal, Nainital, Uttarakhand, India.
Old World Buntings
Chestnut-breasted Bunting
Crested Bunting
Rock Bunting
Finches, Euphonias, and Allies
Brown Bullfinch
Common Rosefinch
Dark-breasted Rosefinch
European Goldfinch
Fire-fronted Serin
Himalayan Beautiful Rosefinch
Pink-browed Rosefinch
Plain Mountain-Finch
Red-fronted Rosefinch
Rosefinch sp.
Vinaceous Rosefinch
Yellow-breasted Greenfinch
Old World Sparrows
Chestnut-shouldered Petronia
Eurasian Tree Sparrow
House Sparrow
Russet Sparrow
Strildids
Indian Silverbill
Scaly-breasted Munia
White-rumped Munia
Waterfowl
Bar-headed Goose
Comb Duck
Cotton Pygmy-Goose
Eurasian Wigeon
Ferruginous Duck
Gadwall
Garganey
Graylag Goose
Green-winged Teal
Indian Spot-billed Duck
Lesser Whistling-Duck
Mallard
Northern Shoveler
Red-crested Pochard
Ruddy Shelduck
White-eyes, Yuhinas, and Allies
Black-chinned Yuhina
Oriental White-eye
Whiskered Yuhina
HOPE you found this birdwatching checklist for Sattal, Bhimtal and Nainital useful. Do let me know which birds you spotted in the comment section below.
Related Posts
Kidepo National Park of Uganda
How to see Silverback Gorrillas
Spread the love, share this blog
Got any question/comments, ask in the comment section below so that it can benefit other readers.
Email me for collaboration: [email protected]
Be a part of my journey on social media. The travel content I create there is different from this blog.
Pls subscribe/follow/like:
WARNING : COPYRIGHT TO ALL THE CONTENT SHARED HERE REMAINS WITH ME. YOU CAN NOT JUST LIFT THE CONTENT AND USE IT WITHOUT MY PERMISSION. STRICT LEGAL ACTION WILL BE TAKEN IF CONTENT IS STOLEN. YES, I AM SERIOUS.
Top Travel Blogger from India