Last Updated on May 3, 2020 by asoulwindow
ULTIMATE GUIDE TO WILDLIFE GAME DRIVE AT KIDEPO VALLEY NATIONAL PARK, UGANDA, AFRICA
This blog is about Kidepo Valley National Park. It is an offbeat National Park of Uganda, the pearl of Africa. Kidepo Valley National Park is teeming with wildlife and is a preferred choice for the discerning traveler. The stunning landscape adds to its allure. It borders Sudan and Kenya. This complete guide cum experiential blog will help you plan a trip to Kidepo Valley National Park.
The setting sun had painted the sky orange as we planned to descend on the airstrip at the Kidepo Valley National Park. The mountain ranges on which the sun rays fell appeared like the custodian of the Kidepo Valley National Park.
We had arrived from Entebbe to Kidepo Valley National Park via a sleek Cessna aircraft. I was accompanied by Her Excellency Ms. Grace Akello, TAFI members and the Indian Film Industry bigwigs. It was the most dramatic entry to any National Park I had made. And it was just my first day in Uganda and Africa.
Impatient, I kept looking out of my window seat of the Cessna aircraft for sign of any wildlife. Elephants, Hippopotamus, Wild beast, any antelope at least! None of them appeared. It seemed like a place where no one lived. Thanks to the chartered flight which brought me here, I didn't realize we were in a very remote location of Uganda.
ARRIVAL AT KIDEPO VALLEY NATIONAL PARK AIRPORT, UGANDA, AFRICA
It was the tiniest and quirkiest airport I had been to. There was also an immigration office. The entire airport was manned by just 2-3 officials. It was a small room with a washroom and space for sitting. Uncomplicated and simple! If only it was as pleasant to move around the airports as easily. We made our entry in a manual register and headed straight to the Safari Jeeps.
"We call it a game drive!", someone corrected me.
EVENING SAFARI AKA GAME DRIVE AT KIDEPO VALLEY NATIONAL PARK, UGANDA, AFRICA
As we headed straight towards our hotel, I had my eyes peeled for any sign of wildlife. It was a vast land sans any tree, barring a few stubborn ones here and there. Kidepo Valley National Park is semi arid and rugged. It was about to turn dark.
Due to the lack of light, I had packed my camera but I could not resist the temptation to click as soon as we spotted a pack of jackals. It reminded me of their counterparts I saw in the gorgeous Pench National Park in Madhya Pradesh in India.
That was the only familiar animal I saw that day. What followed next were hordes of antelopes, exotic birds, mammals which I had never seen before. Surprisingly, despite consuming so much content on African wildlife, I had not come across such species before, perhaps because the Big 5 always overshadows the other unique wildlife of the African continent. "You might spot a lion or cheetah tomorrow." I could not wait till next morning!
WAITER, THERE IS A LION IN MY SOUP! ONLY AT KIDEPO VALLEY NATIONAL PARK, UGANDA, AFRICA
We had arrived at a luxury hotel in the middle of the jungle. It had turned dark by the time we reached here. The hotel was owned and run by a European couple. The husband drove us from the airport while the vivacious wife greeted us at the hotel. I ignored the buffalo horns used as decoration and stepped inside the reception. Having stayed at many remote locations in India and Tibet, I am accustomed to the lack of modern frills. The property was dark, barring the room and public spaces.
"Please call at reception every-time you need to go out of your room. We will send someone to accompany you. There are wild animals roaming in the property premises. Elephants, buffaloes and even lions freely roam here."
My heart skipped a beat! In India, the properties are mostly out of buffer zones. There is nothing like a buffer zone in African National Parks, I learned.
We ate an Indian vegetarian and vegan dinner of kebabs, potato wedges, couscous salad etc. which was followed by a spirited African dance by the local people who stayed just a few minutes away from the property.
SCARY NIGHT ALONE IN THE TENT IN THE MIDDLE OF KIDEPO VALLEY NATIONAL PARK, UGANDA, AFRICA
The rooms at the hotel were full, so I, Sumit and Vishal volunteered to stay in tented accommodation a little away. It took forever to arrive here through dark mud roads of the Kidepo National Park. I fell asleep after failing to spot any animal from the moving jeep in the dark.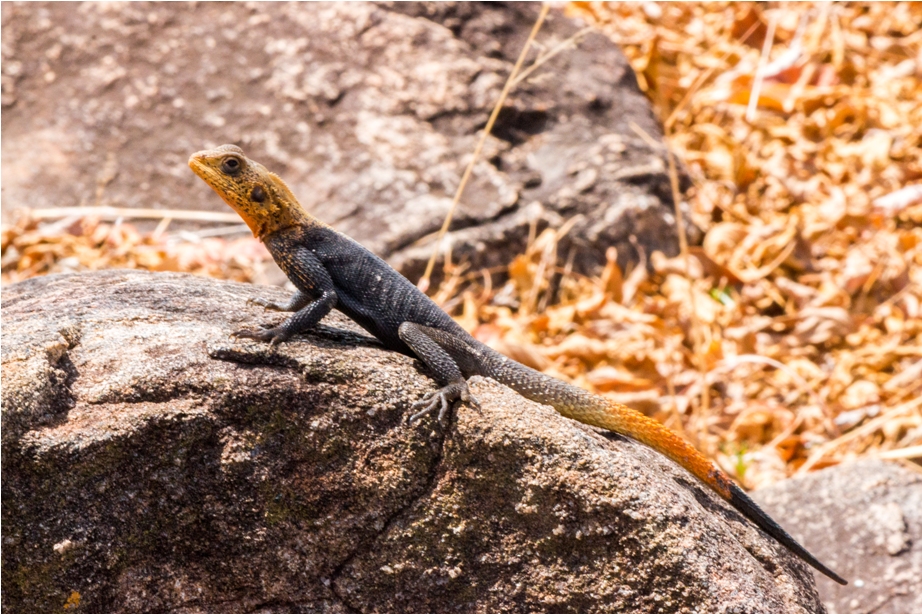 It was a huge tent with all basic facilities. The material used to build the tent was strong, very thick layered and double coated.  I had the entire tent to myself. But for a change I wanted a company. I had no courage to step out in the dark and search for the tents of Sumit or Vishal. I could have even stepped on a lion resting in a corner.
Come on, it was my first day in Africa! I let my imagination run wild. Truth be told, I was a bit scared sleeping in a tent in the middle of a National Park. Of course, there are wild animals roaming in the property premises. Elephants, buffaloes and even lions!
THE SCARY OPEN TOILET OF MY TENT AT KIDEPO VALLEY NATIONAL PARK, UGANDA, AFRICA:
The attached cemented toilet of the tent where I stayed was comforting. What was not comforting was a huge open window without any grill and the toilet had no doors. It was accessed by a small roof less (and very dark) courtyard. I switched on the dim light and finished my business quickly. I tried hard to not imagine a lion pull me from the open window and kept looking back to check.
I rushed towards my tent, switched off all the light, locked both side zippers of the luxury tent and tried to sleep as quickly as possible. Waking up meant going to toilet again! I heard some animal sniffing at my tent. It was thrilling and scary at the same time! I pretended I didn't hear it and slept tight.
A PUNCTURE AND THE SUNRISE AT KIDEPO VALLEY NATIONAL PARK, UGANDA, AFRICA:
As we chatted next day over early morning breakfast of juicy and fleshy pineapples (I had my best pineapples in Uganda) and bread, we discussed how we experienced similar emotions the previous night. My new friends had also heard animals sniffing their tent and had wished for a human company in the tent.
Sumit had been bitten by a blister bug and hence could not go on the safari as it required immediate medical attention.
"Where is the toilet?", I asked the reception guy at the restaurant. "Down, straight and right." The path was through bushes and undergrowth and it was still dark. It was my second day in Africa. I was not taking any chances. I imagined lions in the bushes!
Our jeep was punctured so as we waited for it to get fixed I looked up at the morning sky. It was a familiar and yet a different sky. The lack of any tree and building made it look like a grand canvas.
THE GAME DRIVE AT KIDEPO VALLEY NATIONAL PARK, BEGINS – UGANDA, AFRICA!
The first animals the three of us saw as we moved to the hotel were 2 zebras who were unperturbed by our presence and proximity. The game drive had not even begun!
We arrived at the hotel to pick the other members for the game drive at Kidepo National Park. I was clubbed with the Bahubali producers Team, Vishal and Robert. The Tafi members, Her Excellency Ms. Grace Akello, Jitu ji, Ram ji went on the other jeep. The fun begins!
THE WILD ANIMALS WE SPOTTED AT THE KIDEPO NATIONAL PARK, UGANDA, AFRICA:
Apart from the many antelopes and deer which were more commonly visible, we saw many more wild animals roaming in the vast savannas of the Kidepo National Park. We saw some zebras, many elephants, baboons and the huge African buffaloes near the hotel itself. They seemed tame but are very strong and dangerous. We also saw many large groups of warthogs, bushbucks, waterbucks, reedbucks, oribis and hartebeest.
The most lyrical was the movement of the quiet and elegant giraffes. One after another 7-8 giraffes appeared out of nowhere. We stopped the jeep and sat in silence, absorbing the spectacle. Those were the only giraffes we saw apart from a lone giraffe at other location later.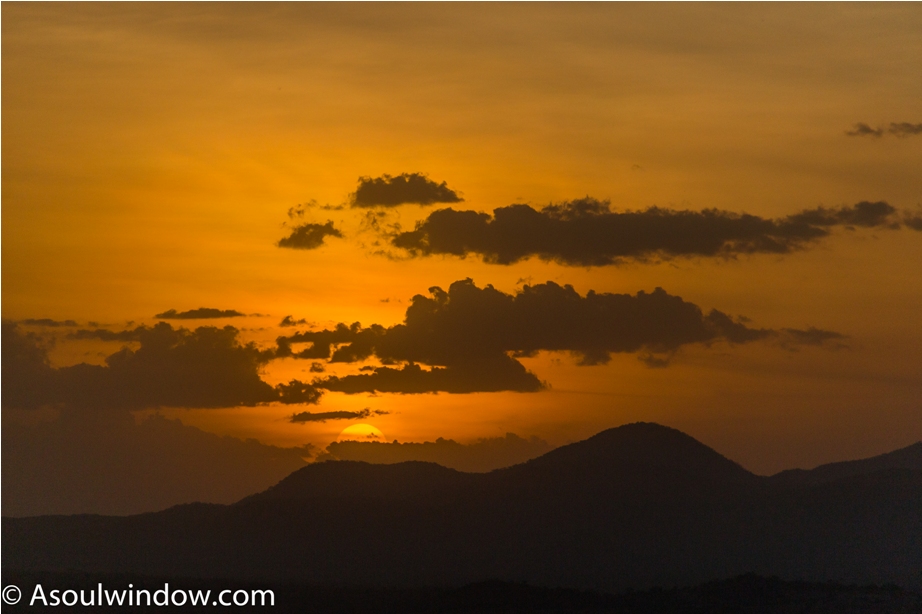 Then we came across a location where hundreds of African buffaloes had congregated to graze. 2 adult and 1 calf buffalo were running towards their herd from the other direction. This is where Africa's largest herds of buffaloes are found. We watched in anticipation. Are they being chased by a lion? Will we see a lion attempt a kill? But there was no lion in sight. We kept moving in search of lions.
SIZE MATTERS IN AFRICA- KIDEPO NATIONAL PARK, UGANDA
I have always maintained that if Africa was the wildlife capital of the world then India is the wildlife capital of Asia. When I said it for the first time, many people agreed with me. I observed that most of the animals I saw in Uganda were slightly larger than their Indian counterparts.
"What was that?", I looked back, agape mouthed, from the moving jeep. It turned out to be a pair of monitor lizard. It was huge in size. Much larger than its Indian counterpart! I could not click it as the driver ignored my calls to stop.
The southern ground hornbill, the largest species of hornbills, had me amazed with is sheer size. The huge African buffaloes  matched with the size of a massive wild buffalo I saw in Manas National Park in Bodoland in the North Eastern Indian state Assam. The Lion I saw in Uganda must have been the same size of India lions though. Even the elephants seemed same in size.
FINALLY SPOTTING LION AND MORE ELEPHANTS IN KIDEPO NATIONAL PARK, UGANDA, AFRICA
We had given up on the lion and cheetah. There are no Rhinoceros in Kidepo, so we didn't look for it. But a lion seemed possible. We anyways were leaving without spotting one. Ram ji, the line producer in Bollywood, casually asked a European boy and girl parked near a bush, training their telephoto lens on 'something', "What are you waiting for?"  "There is a lion somewhere there.", the boy replied.
Within few minutes, we saw a majestic male adult lion resting, giving zilch acknowledgement of our presence and excitement. Though I have seen many Tigers in wild in many National parks of India, it was for the first time, I had seen a lion in wild. The lion chilled, yawned, looked here and there but not once did he acknowledge our presence. In India, you can see the Asiatic lion only in Gir National Park in Gujarat in West India. I have been planning to go there since ages.
As we were returning from the Kidepo National Park, we saw a huge herd of wild elephants approaching towards us not far from our hotel. It was a sight to behold. The herd passed through in close proximity with the other jeep making us skip a heartbeat. This completed our Kidepo National Park experience. My first experience of African Wildlife was surreal!
QUICK FUN FACTS ABOUT AFRICAN ELEPHANTS
Did you know these 5 fun facts about African elephants?
At 15 hertz, most elephant calls are inaudible to humans whose hearing capacity is limited to 20 hertz
Elephants make infrasonic sounds mostly during evening and mornings as the interference is at its lowest at that time. Such sounds can travel to very long distances.
Touch, smell and taste are the 3 major factors of Elephant communication.
The trunk of an elephant can even kill a lion!
Male African Elephants keep growing till they live. They can weigh up to a whooping 7.5 tons. They weight of 2 hummers, did anyone say?
Do you know more interesting facts about elephants? Can you differentiate between Indian or African elephants? Let me know in the comment section below.
Follow me on @asoulwindow on Instagram for more reliable free information and best of the pictures.
FLORA AND FAUNA FOUND AT KIDEPO VALLEY NATIONAL PARK, UGANDA, AFRICA
Kidepo Valley National Park is home to 500 bird species including the Secretary Bird and ostrich.
77 mammal species are found in Kidepo Valley National Park such as lion, leopard, cheetah, baboons, patas monkey, zebra, elephant, African buffalo, warthogs, the endangered Rothschild's giraffe, regular giraffes, spotted hyena, bat-eared foxes , wild dog and many species of deer, antelopes such as hartebeest aka kongani, bushbucks, waterbuck, reedbucks, oribis etc.
The main fauna of Kidepo Valley National Park includes fan palm, drumstick trees, red oat grass, buffalo thorn trees, red thorn acacia, sausage tree, guinea grass, whistling thorn acacia, monkey bread (aka camel's foot), Euphorbia candelabrum, fine thatching grass and desert dates etc.
LOCAL POPULATION OF KIDEPO VALLEY NATIONAL PARK, UGANDA, AFRICA
Kidepo Valley National Park is also home to Ik people, a small hunter-gatherer minority who migrated from Ethiopia and settled here centuries ago. They have a unique language and culture which is very different from those of other people of Uganda.
The pastoral Karamojong people also call Kidepo Valley National Park home. They are similar to the Masai people of the neighboring Kenya. They keep cattle and consume their blood (without killing the cow) along-with milk.
You can visit the local community and observe their lifestyle. Many hotels and travel agents arrange it on request.
QUICK INTERESTING FACTS ABOUT KIDEPO VALLEY NATIONAL PARK, UGANDA, AFRICA
Kidepo and narus river are the main source of water in Kidepo Valley National Park.
Total area of the Kidepo Valley National Park is 557 square miles or 1442 kilometers square.
Altitude of Kidepo Valley National Park varies between 914m and 2,750m above the sea level.
Kidepo Valley National Park is located in the remote North East Uganda in Kaboong district in Karamoja area.
Kidepo Valley National Park shares its border with South Sudan.
Kidepo Valley National Park is open tree savannah.
The Kanangorok Hot Springs, is located near the international border between Uganda and South Sudan.
Kidepo Valley National Park has varied landcapes such as swathes of vast plains and rocky mountains.
Kidepo Valley National Park is the only National Park in Uganda where both giraffe and zebras are found together.
In dry weather, the place fit for spotting animals in Kidepo Valley National Park are Narus dam and the water hole near the Apoka area.
Narus valley has a perennial water source due to which it is a game drive magnet.
CNN mentioned Kidepo as "possibly the most picturesque in Africa."
You might see Flash rivers in the morning which dries up by noon. Even the locals find it amusing!
HOW TO REACH KIDEPO VALLEY NATIONAL PARK, UGANDA, AFRICA
Kidepo Valley National Park is located 700 kms away from Kampala, the capital of Uganda, Africa.
Kampala does not have an airport. You can fly to Kidepo from Entebbe on a scheduled charter. Scheduled flights to Kidepo are available 3 times in week. From road, you can arrive at Kidepo from Kampala in 10 hours. The drive can get tricky during the rainy season though.
We had reached Kidepo from Entebbe on a chartered flight on Cessna aircraft. En route, we saw amazing view of Nile river from the top apart from a huge lake. Its beauty was enhanced by the evening Sun. We also saw large green patches surrounding the lake.
BEST TIME TO VISIT KIDEPO VALLEY NATIONAL PARK, UGANDA, AFRICA
Unlike the National Parks of India which are closed for few months in monsoon, Kidepo Valley national Park is open throughout the year. Below are the details:
January to May: Quite hot and generally dry. I went in March. It was very pleasant in the morning and evening. In fact I recommend in traveling during the first week of March.
June to September: It rains during these months. Since there are only dirt tracks, it can get very muddy and uncomfortable during these months. Temperatures are warm during this period. Expect storms which can last up to an hour.
October to December: It can get quite hot and generally dry.
WHERE TO STAY IN KIDEPO VALLEY NATIONAL PARK, UGANDA, AFRICA
The Apoka Safaris Lodge – This is where the team stayed. It is a luxurious and high end property. The property organizes performances of local population, village walk apart from of course, game drives.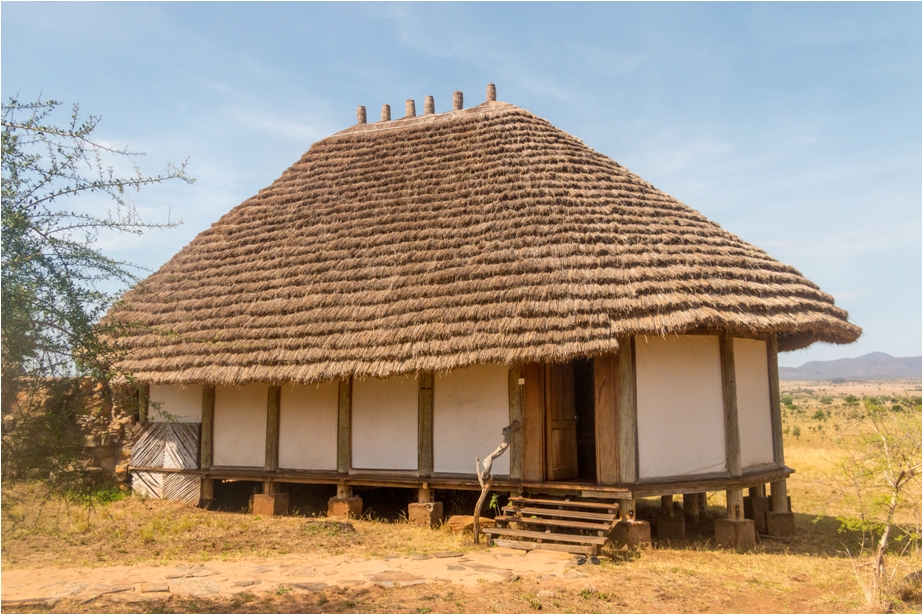 They even have a watering hole where we spotted many wild animals like patas monkey, African buffalo and even an elephant in the distance. The African buffalo looked at me, I went inside the room. The property also has a swimming pool made with local rocks. You can soak in while viewing wild elephants in safety.
Savanna Safari Lodge – This is where I stayed. It is located in the middle of the wilderness. It's both exciting and thrilling to stay here, in proximity with nature. Theirs rooms were comfortable. The lighting was a bit dim due to its remoteness but luckily there were charging points. Read about my experience of staying here above.
The Apoka Rest camp – Another nice budget option
Other options to stay at Kidepo Valley National Park are Kidepo Savannah Lodge, Apoka rest camp, or Kakine or Nagusokopire self-catering UWA aka Uganda Wildlife Authority campsite.
ENTRANCE FEE AND OTHER COST OF KIDEPO VALLEY NATIONAL PARK, UGANDA, AFRICA
You can click this link to check the updated fees. Download it for future reference.
Disclaimer: I was invited on a Fam trip organised by Embassy of Uganda in India. The participants of the trip were Indian Film Industry stalwarts and TAFI members.
The aim of the trip was to scout locations for shooting Indian movies in Uganda and of course, promoting Uganda in India.
My co travelers were veteran actor Mr. Bharat Radhakant Dabholkar, producers of the blockbuster Bahubali film Mr. Srinivas Saiprasad Devineni, Mr. Naga Sobhanadri Yarlagadda and Mrs. Latha Kovelamudi, Line producer Mr. Ramakrishnan Natarajan, actor Mr. Jeetu Verma, TAFI members Mrs. Aditi Ramakant Bhende, Mr. Bharat Kirankumar Shah, Mr. Jayesh Manharlal Tharani, Mr. Vishal Saria, vice consul of Uganda in Mumbai and Mr. Sumit Chaturvedi  – TV Anchor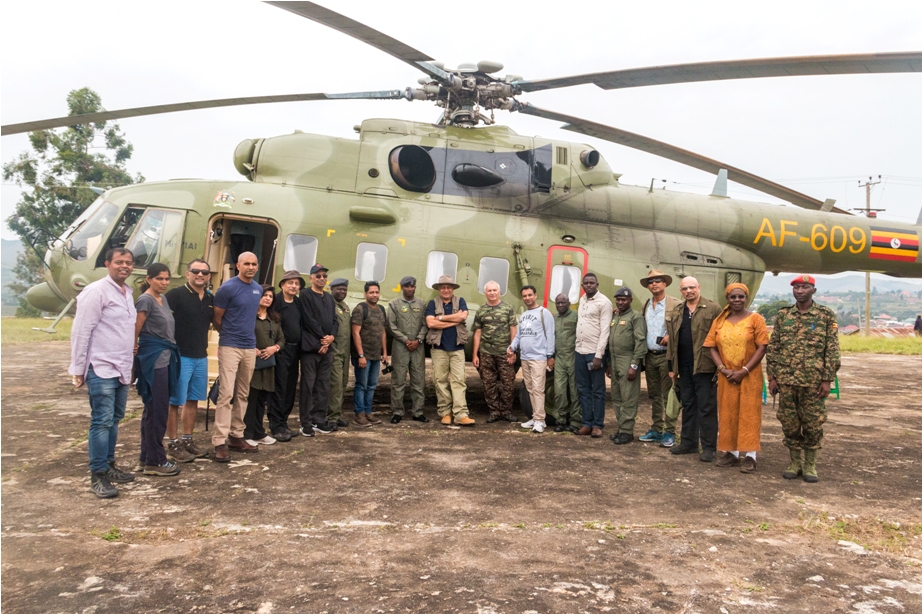 Spread the love, share this blog
Please follow the hashtag #ASoulWindow on Instagram, Twitter and Facebook for my free tips, pictures, videos and information on all things travel!
Got any question/comments, ask in the comment section below so that it can benefit other readers.
Email me for collaboration: [email protected]
Be a part of my journey on social media. The travel content I create there is different from this blog.
Pls subscribe/follow/like:
WARNING : COPYRIGHT TO ALL THE CONTENT SHARED HERE REMAINS WITH ME. THE IMAGES AND TEXT IN THIS BLOG ARE BY ME UNLESS MENTIONED OTHERWISE. YOU CAN NOT JUST LIFT THE CONTENT AND USE IT WITHOUT MY PERMISSION. STRICT LEGAL ACTION WILL BE TAKEN IF CONTENT IS STOLEN. YES, I AM SERIOUS.
More pictures from Kidepo National Park, Uganda!
Click Below Links More Free Guides on Africa:
Silverback Mountain Gorilla Trek in Uganda
8 Days Itinerary of best places to visit in Uganda
The Top 5 Reasons To Visit Africa
Top Travel Blogger from India