Last Updated on May 9, 2020 by asoulwindow
KAZIRANGA NATIONAL PARK INFORMATION
This complete guide is about Kaziranga National Park information. Kaziranga National Park famous for serving as the safe home to two thirds of the great one-horned rhinoceroses found in the world. There are around 2415 great one-horned rhinoceroses found in Kaziranga National Park. Known for its high species biodiversity, Kaziranga National Park was established as a reserve forest in the year 1905.
In 2005 it celebrated its centennial with much fanfare and enthusiasm. The commendable steps taken by the Government towards wildlife conservation in Kaziranga have been applauded across the world. The easy visibility and animals, birds and a rich biodiverse wildlife population has led to its popularity among wildlife enthusiasts since decades. Kaziranga National Park famous for its safaris is very well maintained.
The Great One Horned Rhinoceros is found in abundance in Kaziranga National Park. Spread across 860 square kilometers, this World Heritage Site is quite popular amongst wildlife enthusiasts, birdwatchers and tourists. Nestled in the lap of the stunning Brahmaputra river, Kaziranga National Park is also home to Tigers. In fact the highest density of Tigers is found here. Kaziranga tourism is booming and how!
It is fairly easy to spot the Great One Horned Rhinoceros through the widespread wild grasslands.
KAZIRANGA TOURISM – MY EXPERIENCE
I went on an early morning safari with Holiday Scout, the pioneers in arranging tours anywhere in North East India. We left for the Kaziranga National Park from our hotel at dawn after a quick breakfast. It is advised to do breakfast as there is no facility inside the Kaziranga National Park for dining. You are allowed to carry water bottles.
Soul Window Tip
There was a queue of jeep at the entry gate before us when we arrived. So it is a good idea to start very early so that you are amongst the first in the queue. Though, we were quite behind the queue and still managed to have a very rewarding safari. Kaziranga Wildlife Sanctuary never disappoints.
SPOTTING ONE HORNED RHINOCEROS
We saw a one horned rhinoceros within 2 minutes of entering the Kaziranga National Park. Nearby, birds of different kinds were swimming in a small water body on either sides of the dirt track. We proceeded to see many One Horned Rhinoceros in far distance, across the river. They were grazing languorously along with some swamp deers. We didn't really stop for a closer look as they were pretty far away.
What stopped us in our tracks was a massive Rhinoceros grazing nonchalantly in the tall grasses. We waited patiently for a long time for the rhinoceros to give us a full view of his face. But he continued to bury his head in the fresh green grass, chomping away without a care in the world. We left, frustrated.
While returning from the wildlife safari after a few hours, we saw the same rhinoceros again, at the same spot, chomping on the same grass and with the same attitude. He didn't give us a clear view of the face as we waited again since it was the closest rhino we saw on this wildlife safari.
Turned out he was one of the oldest One Horned Rhinoceros of Kaziranga National Park. I stared at him with admiration, wondering how he escaped poaching and devastating floods all these years. He was surely a survivor.
One of the most picturesque Rhinoceros sightings we were blessed with was in the middle of a water body. We must have skipped a heart beat or two when we saw a solo Rhinoceros navigating a water body. What made it exciting was the dramatic setting, proximity from our safari jeep and the slow pace of the wonderful giant. It was surely the best One Horned Rhinoceros sighting of the day.
By the time the safari was coming to an end we had seen many Rhinoceros. Even after exiting the Kaziraga National Park, we saw many Rhinoceros in big groups grazing indifferently at one side of the road. They could have passed off as a herd of cows. We didn't stop to take pictures. We had seen enough Rhinoceros by now.
BIRDS AND ANIMALS I SPOTTED – KAZIRANGA NATIONAL PARK ANIMALS
We also saw many species of birds and mammals during the wildlife safari in Kaziranga National Park. The untamed wilderness, calm spaces and pollution free atmosphere made the safari even more pleasant.
Some of the birds I spotted are plenty of Bar headed goose, the photogenic black necked stork, white breasted waterhen, Indian roller, woodpecker, adjutant stork and many more.
We also had a very good sighting of barking deers many times.
Machan – We even made a quick stop at the Machan. It also offered us a break from all the riding on dirt tracks. We climbed up the machan and were rewarded with stunning views of Kaziranga National Park, bathed in the early morning glow borrowed from the sun. We didn't see any wildlife from the machan but we are not complaining. We saw great views from the safari jeep. Hope you get to see many Kaziranga National Park animals.
KAZIRANGA NATIONAL PARK INFORMATION – JEEP SAFARI
Jeep Safaris are available early morning and in evenings. This is the time when mammals and birds are most active and visible as it is their feeding time. The government has made it mandatory to hire an authorized guide from the Forest Department for the jeep safari. Limited numbers of vehicles can enter the Kaziranga National Park on a day, so it is advisable to make a prior reservation. Tour operators such as Holiday Scout can help you make an advance booking of jeep safari. Plan that trip now to Kaziranga Wildlife Sanctuary and enjoy spotting many Kaziranga National Park animals.
HOW TO BOOK A JEEP SAFARI AT KAZIRANGA NATIONAL PARK
I recommend booking a jeep safari at Kaziranga National Park with Holiday Scout. They are leading tour operators in North East India and can provide a customized trip anywhere in North East India. Rest assured of the high quality of service and trips if you book with Holiday Scout which is run by the very bright Sange Tsering. Kaziranga tourism deserves dedicated people like Sange.
KAZIRANGA NATIONAL PARK INFORMATION – ZONES
Kaziranga National Park is very different from most National Parks in India. Jeep Safari is available in all three zones of Kaziranga National Park which are Mihimukh in central zone, Bagori in western range and Agaratoli in Eastern range.
Below are 4 zones of Kaziranga National Park and their details:
Burapahar Range of Kaziranga
Patahi Beel
Burapahar Range Office
Janata Beel
Beat Office
You can spot Rhinoceros, Hollock Gibbons, Hornbill, Swamp Deers and other species of animals and birds here. Tiger sighting in this range is rare.
Bagori Range of Kaziranga
Daflang
Borbeel
Donga Beel
Bagori Range Office
Rowmari Camp
Rowmari Beel
Sapekhati
This range is famous for rhinoceros, elephants, deer and importantly many species of fish.
Kohora Range of Kaziranga
Mona Beel
Karsing Beel
Kathpora wetland
Mihimukh Camp
Mihi Beel
Kathpura Towwer
Daflang Tower
Baruntika camp
Kohora Range Office
This is the central range and the largest range of all. There are many food and lodging available nearby. Most of the animals are available here including the tiger, beer, wild boar, migratory birds etc. Different species of turtle can be seen here.
Agoratoli Range of Kaziranga
Siga Tongi
Sohola Beel
Rongamotia Beel
Brahmaputra View Point and Maklung camp
Turturoni camp
Dhoba camp
King Cobra camp
Agoratoli Range Office
This is the eastern range and is famous for different migratory birds like Barheaded Geese, Greylag Geese, Northern Pintail, Mallard etc. Along with the birds and mammals, this range is also famous for its reptiles. Gangetic River Dolphins can also be seen here.
Biswanath Ghat (Port)
The Biswanath ghat (Port) is the Northern Range. Water services to and from this area is very frequent.
SIGHT SEEING IN KAZIRANGA NATIONAL PARK
Kaziranga National Park has a very unique and rare ecosystem. You can expect to see many wild animals and birds in Kaziranga National Park. This comprehensive guide will help you learn more about Kaziranga National Park and its inhabitants. Let's have a look at the animals, birds and tree life found here. Keep the camera ready and batteries charged!
Kaziranga National Park famous for One Horned Rhineceros
TheOne Horned Rhinoceros is the star mammal of Kaziranga National Park. The local people of Assam treat theOne Horned Rhinoceros with respect. It is a matter of pride for them. Thanks to the commendable conservation efforts being made in Kaziranga National Park, it has gained international fame beyond Indian subcontinent. People from all across the world come here for a safari and most return with a satisfying experience. One horned Rhinoceros is the most sought after of all the Kaziranga National Park animals.
Interesting facts about the greater one-horned Rhinoceros
The greater one-horned rhinos spend a lot of time in and around water bodies to cool themselves off during the hotter part of the day!
The gestation period of the pregnant Rhinoceros is from 15 to 16 months. She raises the young one alone, without the help of the father Rhino.
Rhinos can only see up to 20 metres. The lack of a weak eye sight of Rhino is compensated by excellent sense of hearing and smell. The sense of smell also comes handy during the mating season as it helps in looking for mates.
Female Rhinos mate at the age of 4 to 6 whereas male Rhinoceros mate at around the age of 9.
Rhinos can run very fast, which is up to 30 miles per hour. You sure do not want to mess with them, eh!
KAZIRANGA NATIONAL PARK ANIMALS – WILD MAMMALS INFORMATION
Very recently, in 2006, Kaziranga was declared as a protected Tiger Reserve. Apart from Africa, Kaziranga National Park is one of the few natural habitats for many species of big cats such as leopards, tigers etc where they breed with good success rate.
In fact Kaziranga National Park boasts of world's highest Tiger density which is 1 per 5 square kilometer. There are around 120 tigers in Kaziranga National Park. Kaziranga has 35 species of mammals, 15 of which are threatened species.
Other wild animals found in Kaziranga National Park are as below:
Herbivorous
One horned Rhinoceros, Asiatic Elephant, Indian Bison, Gaur, Wild Asiatic Water Buffalo, Wild boars, Hispid Hare, particolored flying squirrel.
Carnivorous
Royal Bengal Tiger, Sloth Bear, Leopard, Jungle cat, Fishing cats, leopard cat, Indian Pangolin, Chinese Pangolin, Indian gray mongoose, small Indian mongoose, small Indian civets, large Indian civets, Hog Badger, Chinese ferret badgers, Golden jackal, Bengal fox.
Monkeys
Hoolock Gibbon, Capped Langur, Golden Langur, Assamese macaque etc. Hoolock Gibbon is the only ape found in India. Of the 14 primate species which India is home to, 9 are found in Kaziranga National Park.
Deers
Sambhar, Hog deer, Swamp deer, Indian Muntjac.
Fish
Ganges Dolphin
Snakes
King Cobra, Indian Cobra, Monocled Cobra, Rock Python, Reticulatd Python, Common Krait, Rusell's Viper.
Reptiles and amphibians
Assam roofed turtle (native species), the brown tortoise and other 15 species of turtles. Asian water monitor lizard, Bengal Monitor Lizard.
I hope you are enjoying reading about Kaziranga National Park information I am sharing with you. There are many more Kaziranga National Park animals found here.
THE BIG FIVE OF KAZIRANGA NATIONAL PARK ANIMALS
You will be able to spot several Kaziranga National Park animals and mammals. Indians don't market their amazing wildlife richness as aggressively as Africa does. The kind of biodiversity which India boasts of is as good as that of Africa, albeit lesser in numbers but better maintained still. Kaziranga National Park is one of the few National Parks in the world which is home of 5 big mammals viz. the One Horned Rhinoceros, the Asiatic Elephant, Tiger, Asiatic Wild Buffalo and the Eastern Swamp Deer.
You can see these in only Africa or in various National Parks of India such as Dudhwa National Park in Uttar Pradesh, Manas National Park in Bodoland area of Assam and many more. I have always said that India is the unofficial Wildlife Capital of Asia. I hope these facts about Kaziranga National Park information are helping you plan a trip.
Fun Facts About Barking Deer or Indian Muntjac
Indian Muntjac is locally called भारतीय काकड़ of kakad. It is also known as southern red muntjac, barking deer etc.
You will be surprised to know that Barking deer eats meat too. Yes, it is an omnivorous animal, which apart from binge eating seeds, fruits, grass, loves to take a slice from the decaying dead bodies of other animals (carrion) too. And, the males have canine tooth too. Indian Muntjac also feeds on eggs of birds and small animals. Shocked? Read that again!
When the Indian Muntjac senses that a predator is in close proximity, it makes a bark like sound, earning it the name barking deer.
Apart from India of course, Indian Muntjac can also be found in Pakistan, Borneo, Bali, Vietnam, Bangladesh, Sri Lanka, Cambodia, Malay Peninsula, Sumatra etc.
Life span of Indian Munjtac is from 15 to 20 years
Indian Muntjac weighs between 16 to 34 kilograms.
Indian Muntjac mates throughout the year.
Pregnancy period of female Indian Muntjac is from 7 to 8 months.
Also, what did an ambitious Indian Muntjac aka kakad said to his daughter? "Kaisi kakad hai, kakad hai, Kaisi kakad hai …." Ok, sorry!
BIRDWATCHING IN KAZIRANGA NATIONAL PARK INFORMATION – CHECKLIST
Kaziranga National Park is a paradise for avid birdwatchers. Kaziranga National Park was also declared an Important Bird Area by BirdLife International to aid the avifaunal conservation efforts. Some of the birds found in large numbers in Kaziranga National Park are
Ring tailed Fishing Eagles, Lesser Adjutants, Egrets, Rose Ringed Parakeets, Wreathed hornbill, Great Indian Hornbill, Pale capped pigeons, bristled grassbird, Hodgson's bushchat, marsh babblers, Ducks, Cormorants, Black Necked Storks, Geese, Ibis, Indian roller, Herons, Swamp francolin, Bengal Florican, Spot Billed Pelicans, Dalmatian Pelicans and endangered species such as rufous-vented grass babbler, Jerdon's babblers, Finn's weavers and black breasted parrotbill.
Vultures
Indian white rumped vulture, Slender billed vulture, Indian Vulture.
Eagles
Pallas's fish eagle, Eastern Imperial eagle, Lesser Kestrel, Greater Spotted Eagle, Grey-Headed Fish Eagle and the White-tailed eagle.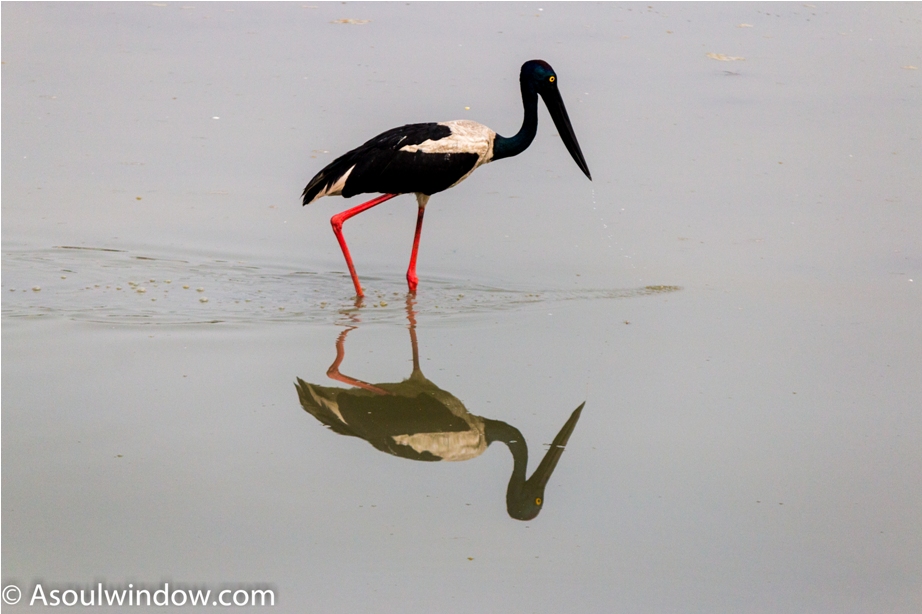 Migratory Birds
Being situated at an important junction of Australasia and Indo- Asian flyway, it is also a favourite nesting and breeding hot spot for more than 480 species of migratory birds.
I hope this complete checklist of Kaziranga National Park information on birdwatching will help you have a rewarding bird photography session.
TREES, PLANTS, SHRUBS – FAUNA OF KAZIRANGA NATIONAL PARK INFORMATION
Kaziranga National Park is also home to a wide variety of fauna.
Grass – Elephant grass, common reed, spear grass, sugarcanes etc.
Trees – Elephant Apple, Kumbhi, Cotton tree, Indian gooseberry
Kaziranga Wildlife Sanctuary is home to many more species of plants, herbs and trees as well.
WHERE TO STAY – HOTELS IN KAZIRANGA NATIONAL PARK HOTELS
Below is information on the KAZIRANGA NATIONAL PARK HOTELS
There are many hotels available near Kaziranga National Park. These hotels suit all budget types.
KAZIRANGA RESORT– You will also have the options to stay at many of the high end Kaziranga resorts. I recommend that you book with Holiday Scout for good rates and a nice selection of the best of Kaziranga resorts.
LOCATION – WHERE IS KAZIRANGA NATIONAL PARK SITUATED
Kaziranga National Park is situated in North East Indian state of Assam. Kaziranga National Park stretches from Bokakhat on the east side and Jakhalabandha in the west side. Nestled near the Eastern Himalaya biodiversity hotspot, Kaziranga National Park straddles between the Nagaon, Golaghat, Karbi Anglong districts of Assam in North East India.
MAP OF KAZIRANGA NATIONAL PARK
You can refer to the below maps of Kaziranga National Park, Assam
ABOUT KAZIRANGA NATIONAL PARK – BRIEF HISTORY
A unique national park in India that has been successful in conserving the Great One Horned Rhinoceros, Royal Bengal Tiger, Asian Elephant, Wild Buffalo, Eastern swamp deer and several other species. The mosaic of grasslands, wetlands and woodlands support a wide variety of flora and fauna.
Being situated in the floodplains of mighty River Brahmaputra, the park gets routinely flooded. These floods play a crucial role in sustaining the wild animals at high densities by maintaining the productivity of park's natural habitat.
Kaziranga Wildlife Sanctuary is home to one of the world's most successful wildlife conservation programs.
Considering the ongoing dynamic ecological processes and the biodiversity conservation, the park was declared as a World Heritage Site in the year 1985.
Timeline of brief history of Kaziranga National Park:
1905 Preliminary notification as Reserve Forest
1908 Final notification of Reserve Forest
1916 Declared as 'Game Sanctuary'
1937 Sanctuary opened for visitors
1950 Declared as 'Kaziranga Wildlife Sanctuary'
1974 Declared as 'Kaziranga National Park'
1985 Inscribed as 'World Heritage Site'
2005 Completed 100 years of conservation
2007 Became a 'Tiger Reserve'
SIGNIFICANT BIODIVERSITY CONSERVATION VALUES OF THE PARK
World's largest population of Great Indian one horned Rhinoceros (Rhinoceros unicornis) & Wild Buffalo (Bubalus bubalis)
Highest ecological density of Royal Bengal Tiger (Panthera tigris)
Significant population of Asian Elephant (Elephas maximus)
Single largest population of Eastern Swamp Deer (Cervus duvaukeli ranjitsinghii)
Largest undisturbed, representative Brahmaputra floodplain grass land and forest with associated mega herbivores. Kaziranga National Park animals are huge and their aura is awe inspiring.
An important bird area (IBA) of India with more than 480 species of birds (including 25 globally threatened species)
Considerable research, conservation, education and recreational values.
ABOUT KAZIRANGA NATIONAL PARK FEES
Entry Fees
We visited Kaziranga National Park from the popular Bagori range of Nagaon district in Assam, India.
Indians – INR 20
Foreigners – INR 250
Vehicle Entry – INR 200
Guide Fees – INR 200
CAMERA FEES
Still Camera Fees –
Indian – INR 50
Foreigners – INR 500
Video Camera Fees –
Indians – INR 500
Foreigners – INR 1,000
HOW TO REACH KAZIRANGA NATIONAL PARK INFORMATION
Guwahati to Kaziranga National Park
The most convenient base for visiting Kaziranga National Park is Guwahati, the gateway to North East India and the capital of Assam. Guwahati has a well connected airport and railway station. We had visited Kaziranga National Park by a picturesque road trip from Guwahati via a lunch break at Nagaon. We also made a quick stop to see the popular barter system at the Jonbeel festival at Morigaon, 32 kilometers away from Guwahati.  The ancient barter system still exists in this 3 days long festival celebrated by Tiwa community.
Distance between Guwahati and Kaziranga National Park is 239 kilometers on plain, baby bottom smooth roads.
Jorhat to Kaziranga National Park
You can also arrive at Kaziranga National Park from Jorhat, which is again a big town with good railway and bus connectivity.
Distance between Jorhat and Kaziranga National Park is 96 kilometers
Kaziranga National park via public transport
Railways
Nearest railways station from Kaziranga National Park is Furkating Railway Junction which is 75 kilometers away from park.
Bus
Both Assam State Transport Corporation and private agencies run their regular bus services to and from Jorhat /Guwahati and Kohora in Kaziranga National Park.
BEST TIME TO VISIT KAZIRANGA NATIONAL PARK
November to April – It is the best time to visit Kaziranga National Park.
May to October – Kaziranga National Park is closed between May to October due to rainy season. This part of Assam is infamous for heavy rains and devastating floods every year during monsoon.
OTHER PLACES TO SEE NEAR KAZIRANGA WILDLIFE SANCTUARY
There are many places near Kaziranga National Park which you can visit if you have some spare time. Some of such places and activities are listed as below:
Pay a visit to the 9th century Deopahar archaeological site.
Pay a visit to the unique Mishing or Karbi village and acquaint yourself with their lifestyle and one of its kind culture.
Pay a visit to a tea garden and tea factory.
See scintillating performances at a cultural show in the evening after dark.
KAZIRANGA ORCHID PARK
Kaziranga Orchid Park – Started by Akhil Gogot, a politician from Assam, Kaziranga Orchid Park fills the gap between the morning and evening safari with this place which can be enjoyed in afternoon and after dark once you finish the Wildlife safaris.
The Kaziranga Orchid Park has many sections which display different You can even taste local delicacies such as pitha during Bihu time, the very healthy dahi-choora-gud (Curd and flattened rice with jaggery).
Kaziranga Orchid Park displays some very rare orchid plants and flowers beautifully decorated under a roofed garden. A local guide will educate you about the different types of orchids, environmental threat to them and will even show you some rare orchids. I particularly liked the orchid which smelled like heaven. Ask the guide to show it to you as not all orchids smell so nice.
Other sections consisted of a museum which displayed the various tools used in agriculture in Assam. It is a small museum and will take just 10 minutes. Another section displayed variety of rice grown in Assam; one of which was interestingly named 'Jai Shri Ram' rice.
You can enjoy the mind blowing song and dance after dark in the Kaziranga Orchid Park premises. Do not miss it. It displays the best of dances from not only Assam but other parts of North East India as well.
What's more? You can even sample a massive vegetarian thali which consists of local dishes made with organic and fresh ingredients. And there is a clean toilet as well.
Bhim Kol: Assamese Banana With Seeds
We also tasted a very unique wild indigenous banana with seeds in Kaziranga Orchid Park. The banana tastes very weird. I didn't like it mainly because of the huge seeds but my friends enjoyed it. My friend and co traveler, Jitaditya, who is also an Assamese told us that it is called bhim kol (Musa balbisiana). He was amused, as we shockingly tried to eat that banana.
Tickets are priced at Kaziranga Orchid Park as follows: Assamese people – INR 130, Other Indians – INR 250, Foreigners – INR 600. Camera Fees – Digi cams – INR 150, DSLR – INR 300, Video Cameras – INR 1,000.
Shopping guide to Kaziranga National Park
You can shop for local souvenirs and edibles from outside Kaziranga Orchid Park and the gates of Kaziranga National Park. You can pick wooden Rhinoceros, Hornbill, elephants etc.
I bought dry mustard paste (which people in Assam add to their rice and daal; it was delicious), bamboo chutney and the very spicy Bhoot Jholakia chutney at around INR 30 each (Yes way cheaper than Hornbill festival and online rates).
You can buy these at some of the stalls and even local dhabas. I even bought some juicy, fleshy pineapples, assorted pitha and a bland steamed rice cake from outside the main gate of Kaziranga Orchid Park. Told you, I mostly shop for vegetarian and vegan food.
Soul Window Tip – Do not miss the Xorai welcome sign to Kaziranga on NH 37 highway.
RESPONSIBLE TOURISM – SAY NO TO ELEPHANT SAFARI
Elephant safari is the worst thing you can do in Tourism Industry. I have always been very vocal about the abuse of wild animals in countries such as India, Thailand, Sri Lanka etc for entertainment. No tamed wild animal is happy and most people, including the educated ones don't get that. I squirm in embarrassment every time a close friend tells me how they enjoyed a ride on elephant or camel etc. I try to educate them on why elephant safari or even taking a blessing from an elephant is bad for them.
Do see this video of how people were abusing the elephants in Dubare Elephant Camp in Coorg. I was shocked to see that no one saw any problem with the abuse of Elephants. Yes, even touching them is an abuse.
A wild elephant will never bless you. He/She will stomp you under their feet if you went seeking blessings. Animals were not born for your rides. Especially the curved back of an elephant makes Elephant Safari a nightmare for the gentle giant. Wild animals belong in wild. Please do not go for the exploitative elephant safari. Instead choose a jeep safari which is faster, allows better sighting and also safer.
ABOUT KAZIRANGA NATIONAL PARK ADDRESS
CONTACT
1) Directorate of Tourism-
Government of Assam Station Road, Guwahati 781001, Assam, India
Phone – +91 – 361 – 2547102 , 2542748
FAX – +91 – 361 – 2547102
Website – www.assamtourism.gov.in
Email – [email protected]
2) Director, Kaziranga National Park-
P.O., Bokakhat – 785612, Assam.
Phone – +91 – 3776-268095
Mobile- +91 – 9954190280
Email: [email protected]
3) Deputy Director Tourism, Kohora-
P.O. Kaziranga Wildlife Sanctuary – 785109, Assam
Phone – +91 – 3776- 262423, 262429
4) Divisional Forest Officer, Eastern Assam Wildlife Division.
P.O. Bokakhat- 785612, Assam
Phone – +91 3776 – 268007
Mobile – +91 9433135894
CONCLUSION OF KAZIRANGA NATIONAL PARK INFORMATION
My conclusion of Kaziranga National Park is quite positive. I had read horrifying accounts by other travel bloggers and travel writers about how it is very touristy and noisy. However, I had a very peaceful and memorable wildlife safari experience in Kaziranga National Park. I was apprehensive about that but fortunately I didn't see any noisy and unruly crowds on a 'picnic'. Most of the people on other jeep safaris were well behaved and civilized.
My jeep safari experience exceeded my expectations. We had brilliant sighting in a peaceful jeep ride. I hope I have succeeded in clearing many misconceptions about Kaziranga National Park. This complete guide on Kaziranga National Park information will help you plan a memorable trip.
Read Related free Blogs
Complete free guide to Manas National Park Assam
TOP EXPERIENCES OF WILDLIFE PHOTOGRAPHER AND BLOGGER
Silverback Mountain Gorilla in Uganda
AMAZING TIGER SIGHTING IN RANTHAMBORE NATIONAL PARK
Night Snake Trail in Agumbe Karnataka
Safari in Satpura National Park
AMAZING BIRD WATCHING IN SATTAL
Spotting Tiger in Bandhavgarh National Park
AGGRESSIVE TIGER IN RANTHAMBORE
Top Travel Blogger from India