Last Updated on December 5, 2019 by asoulwindow
5-Day Itinerary to Explore
Udaipur with Family
A city that will instantly have you falling in love with its beauty, Udaipur transports you to an era of royalty and grandeur. Famously known as the 'City of Lakes', it was the former capital of the Mewar kingdom and is home to some majestic Rajputana forts, astonishing architecture, romantic sunsets, and serene lakes.
If you're wondering about the places to visit in Udaipur, here's a 5-day itinerary to make the most of your stay in the city with your family.
Day 1
10:30 am: Start your tour with one of the most popular Udaipur tourist places. The largest palace complex in Rajasthan, Udaipur City Palace gives you a taste of the royal life with the Sheesh and Moti Mahal.
1:00 pm: Head to the Maharana Pratap Memorial- a must-visit for history buffs! Enjoy the sight of a life-sized bronze statue, paintings, and portraits at the museum.
5:00 pm: Next is the Mansapurna Karni Mata Ropeway, connecting Doodh Talai, Macchla Hilltop, and Deen Dayal Park. It gives a spectacular view of the flora around Udaipur and is especially beautiful at sunset.
Post this, enjoy a local Rajasthani dinner near Manshapurna Karni Mata Temple.
Day 2
10:30 am: Start your day by visiting the Eklingji temple, dedicated to the governing deity of the Princely state of Mewar.
12:30 pm: After this, head out for a boat ride on Lake Pichola. A part of the most visited Udaipur tourist places, this serene lake is surrounded by hills, gardens, temples, and havelis.
3:00 pm: Near the lake is Bagore ki Haveli, an ancient building with more than a hundred rooms. The haveli is known for its hour-long cultural show in the evening that is often accompanied by a dance performance or magic show. Do witness the fantastic spectacle with your family.
Day 3
10:30 am: Visit the towering Monsoon Palace, the famous site of the Bond movie Octopussy.
2:00 pm: Next is the Ranakpur Jain Temple. With marble statues and glorious domes, this is a must-visit on your family vacation.
4:30 pm: Another place to add to the day's plan is Jagmandir Isla, a yellow marble palace. Go for an evening walk at the huge courtyard.
Once you're done, enjoy a sumptuous dinner at one of the many restaurants near the palace.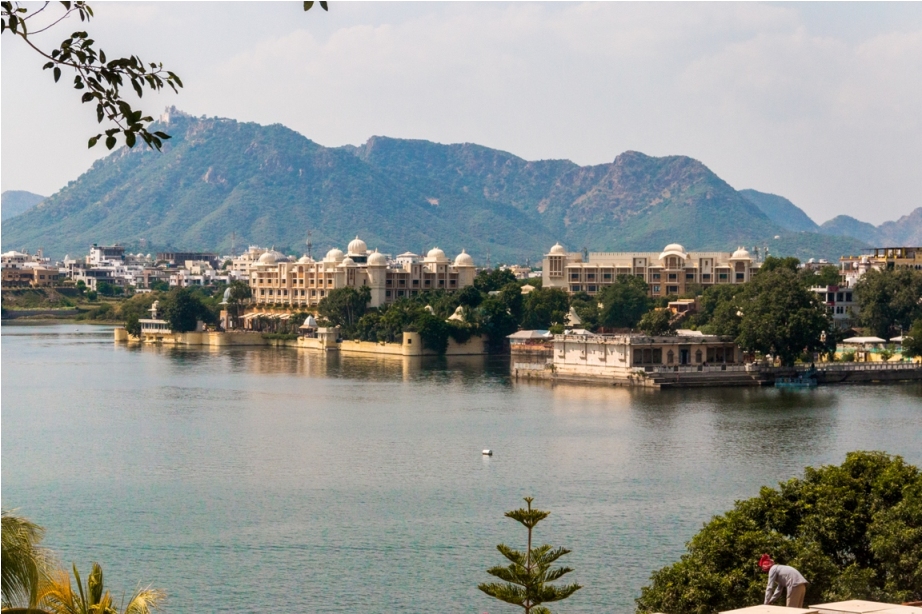 Day 4
10:30 am: Start the day with a visit to the Jagdish Temple, boasting of an intricate Indo-Aryan architecture.
12:00 pm: Leave for the ShreenathJi Temple, an important pilgrimage centre in Rajasthan, dedicated to an incarnation of Krishna.
2:00 pm: Next comes the Kumbhalgarh Fort, a UNESCO World Heritage Site. The fortress' mighty wall's length is second only to that of China's. Here, you can visit hundreds of Jain and Hindu temples.
5:00 pm: End the day with a visit to the Vedi Temple.
Day 5
10:30 am: Your Udaipur sightseeing isn't complete if you haven't visited Sahelion Ki Bari, a lovely garden with ponds and fountains.
1:00 pm: Head to Shilpgram, an arts and crafts complex that showcases the culture of the Aravali Mountains.
4:00 pm: Next up is the Vintage Collection of Classic Cars Museum with a range of automobiles on display. Each vehicle in the Maharanas' collection has a story to tell.
End your trip with shopping for some souvenirs and little trinkets for friends and family.
Along with a fun-filled trip, you'll also need a comfortable place to come back to at the end of the day. With the Club Mahindra membership, expect to be treated like a royal, with their incredible hospitality, regal ambience, efficient staff, great facilities, and modern amenities. Check out the Club Mahindra reviews to see it for yourself. With an array of activities like traditional performances, zorbing, gaming, pottery and more, you are sure to have a great time with your family here. So, grab this itinerary and get going to enjoy a peaceful trip with your family in Udaipur!
Plan a vacation with Club Mahindra today & have a pleasant and memorable stay at Udaipur resort in Rajasthan with family.
Spread the love, share this blog
Got any question/comments, ask in the comment section below so that it can benefit other readers.
Email me for collaboration: 21abhinav21@gmail.com
Be a part of my journey on social media. The travel content I create there is different from this blog.
Pls subscribe/follow/like:
WARNING : COPYRIGHT TO ALL THE CONTENT SHARED HERE REMAINS WITH ME. THE IMAGES AND TEXT IN THIS BLOG ARE BY ME UNLESS MENTIONED OTHERWISE. YOU CAN NOT JUST LIFT THE CONTENT AND USE IT WITHOUT MY PERMISSION. STRICT LEGAL ACTION WILL BE TAKEN IF CONTENT IS STOLEN. YES, I AM SERIOUS.
Top Travel Blogger from India