Vembanad Lake-Relax Amidst This Beautiful Kerala Backwater In Kumarakom With Your Family
In the heart of the stunning Kerala backwaters is the Vembanad Lake. Known to be one of the longest lakes in India, the Vembanad Lake in Kumarakom exudes mesmerising scenic beauty. Fringed with tall coconut trees and lush greenery, this 96-kilometre-long and 14-kilometre-wide reservoir is a treat for the eyes.
A holiday in Kumarakom is incomplete without a visit to the lush banks of Vembanad Lake that is known for its traditional Kettuvallam rides. Blessed with natural beauty, the Vembanad Lake will take you on a serene journey where the soft murmurs of waves and the rustling of leaves will exhilarate your senses as you indulge in an alluring boat ride in the Kumarakom backwaters. Here are three reasons why the Vembanad Lake should be a must-visit destination on your travel itinerary:
Backwater Boating
One of the best ways to experience the glistening emerald waters of Vembanad Lake is to embark on a scenic boat ride. Traditional cargo boats known as Kettuvallamsare modified as cruises for tourists to enjoy the tranquil backwaters of Kumarakom. With all the basic facilities, these cruise boats are ideal for a lazy day of sightseeing. Sip on authentic filter coffee as your boat glides through the waters of the Vembanad Lake.
On your journey, you can spot local fishermen toiling under the sun to catch fresh fish in their famous fishing nets. It will be a humbling experience as you learn more about the daily life of villagers who live in contentment, away from the bustling city life.
Boat Races
Held usually in August, the Vembanad Lake is swarming with locals who take part in the legendary Snake Boat Race. A popular tourist attraction, the quaint backwaters in Kumarakom can be seen brimming with energy during this time.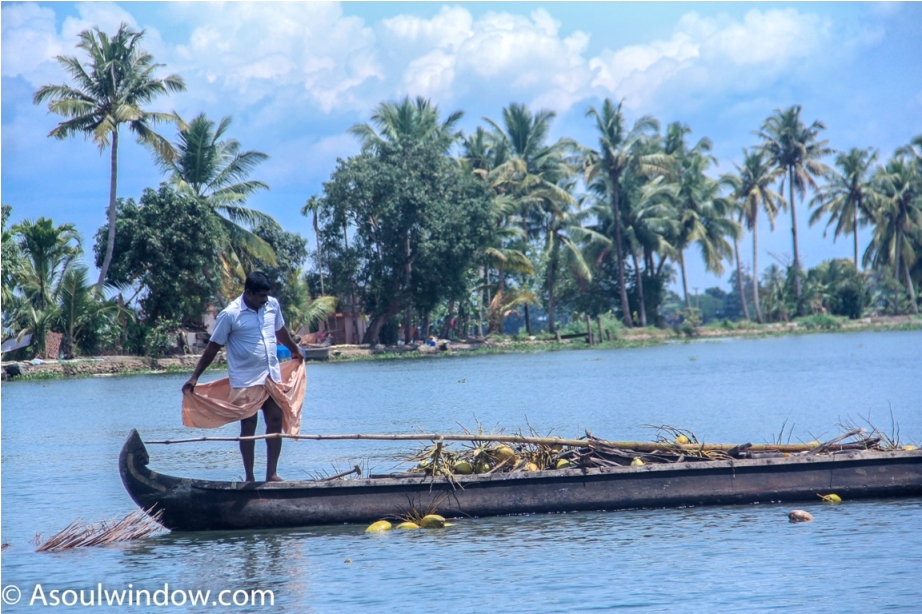 Witness a stunning water regatta at the Vembanad Lake where hundreds of oarsmen slice their way through the water creating glittering ripples. Plan your vacation to the backwaters around this time to witness this popular traditional event at the Vembanad Lake.
Pathiramanal Island
A small yet bewitching island surround by the Vembanad Lake, Pathiramanal lures tourists with its serene charm. Also known as the Midnight Sand, this island on the Vembanad Lake can be reached only by boat.
You can enjoy a refreshing boat ride to the island and then set out to explore rare flora, fauna and marine life with your little ones. A day spent at the Vembanad Lake in the lap of nature will revitalise your senses and inspire a feeling of contentment as you appreciate the scenic beauty that surrounds you.
Sprawling with an abundance of greenery and exuberant marine life, the Vembanad Lake in Kumarakom is not just a tourist destination but an experience. While holidaying here, you can stay at Club Mahindra Kumarakom Resort-RCI Royal Gold Crown Resort. Located amidst nature's unique biodiversity, the resort has picturesque cottages overlooking the water banks. Experience hospitality at its best by enjoying an authentic Ayurveda stress relieving massage, relish the delectable Kerala cuisine and witness the mystical charm of the Vembanad Lake. You can check out the Club Mahindra reviews of the resort by members for more details before booking your stay.
Spread the love, share this blog
Please follow the hashtag #ASoulWindow on Instagram, Twitter and Facebook for my free tips, pictures, videos and information on all things travel!
Got any question/comments, ask in the comment section below so that it can benefit other readers.
Email me for collaboration: 21abhinav21@gmail.com
Be a part of my journey on social media. The travel content I create there is different from this blog.
Pls subscribe/follow/like:
WARNING : COPYRIGHT TO ALL THE CONTENT SHARED HERE REMAINS WITH ME. THE IMAGES AND TEXT IN THIS BLOG ARE BY ME UNLESS MENTIONED OTHERWISE. YOU CAN NOT JUST LIFT THE CONTENT AND USE IT WITHOUT MY PERMISSION. STRICT LEGAL ACTION WILL BE TAKEN IF CONTENT IS STOLEN. YES, I AM SERIOUS.
Click below image to follow me on Instagram for free travel tips and content: