Last Updated on May 19, 2023 by asoulwindow
Explore Kumarakom Bird Sanctuary—A Fun-Filled Holiday Activity in Kerala with Kids
Kumarakom is one of the major places to visit in Kerala because of its scenic beauty and ample activities to enjoy with family. It's a group of small islands on Lake Vembanad in the region of Kuttanad. Houseboats dot the pristine waters here while the villages offer a peek into the quaint backwater lifestyle.
I have been to Kerala several times. I have been there on solo trips as well as on trips with my parents. I found it to be a family friendly destination. I would love to come here again with my nephew and niece.
Top bird-watching place in Kerala:
One of the top tourist places in Kerala is the Kumarakom Bird Sanctuary, which is located right here. It is a breathtakingly beautiful place to visit with family. Kids, in particular, will be delighted with the various avian species that may be found here. It's spread across 14 hectares on the banks of Lake Vembanad. The sanctuary boasts many bird species including those that have migrated from the Himalayas and Siberia. Indian darter, white ibis, little cormorant, kingfisher, egret, waterfowl, water duck, cuckoo, parrots, owl, flycatchers, Siberian cranes, teal, larks, and wood beetles are just some of the birds that may be found here.
How to move around in Kumarakom Bird Sanctuary
There are multiple ways to tour the sanctuary. First is to rent a houseboat or a motorboat. You have the option to cruise on Lake Vembanad or River Kavanar. The other choice is to go for a one-and-a-half-kilometer morning walk along a designated walkway in the sanctuary. Either way, your kids will learn a lot about different bird species.
Other Activities To Do in Kumarakom Bird Sanctuary
Some other activities to do with your kids in the Kumarakom Bird Sanctuary include peaceful boating on Lake Vembanad, visiting an enchanting butterfly garden located on the birdwatching walkway, and visiting nearby areas like Kaipuzha Muttu and Pathirmanal, which are also great for birdwatching.
Kumarakom Bird Sanctuary Fact file
Best time to visit Kumarakom Bird Sanctuary
June to August is the best season for local birdwatching. However, it may also be a good idea to visit from November to February as that is when most of the migratory birds visit the sanctuary.
Timings of Kumarakom Bird Sanctuary
The sanctuary is open from 6 AM to 5 PM daily.
How to reach Kumarakom Bird Sanctuary
The airport at Kochi is the closest to Kumarakom at a distance of 94km while the closest railway station is at Kottayam, which is about 13km away.
Where to stay in Kumarakom Bird Sanctuary
Located in the middle of the lovely Kerala backwaters is Club Mahindra Kumarakom Resort. It is a modern resort with comfortable amenities and a tranquil environment that's sure to get you in the mood to rejuvenate. Experience Kumarakom like never before during your family vacation at this kid-friendly resort, which boasts a host of indoor and outdoor activities for all age groups. Plan a vacation with Club Mahindra & have a pleasant and memorable stay at Kumarakom resort located on the beautiful banks of Vembanad Lake. Don't forget to tuck into the delicious Keralan cuisine at this Kerala resort.
The backwaters are a haven for peaceful vacations. With lots of activities to keep the kids hooked, Club Mahindra will ensure you get to put your feet up. Make sure to book your holidays, soon! Join Club Mahindra & choose from over 50+ resorts for your next family vacation.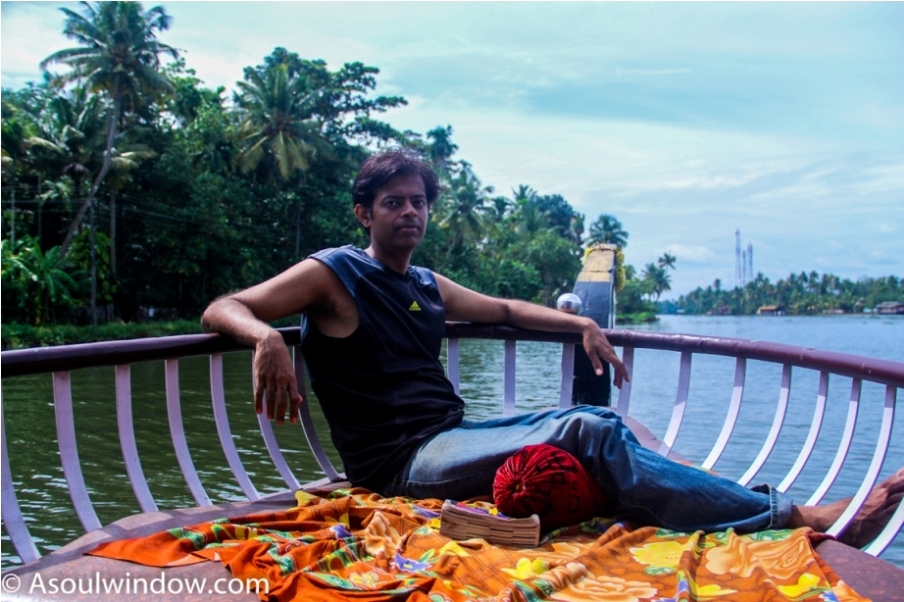 You may also like to read:
Why Top Indian and International Travel Bloggers are boycotting Kerala Blog Express
Offbeat things to do in Fort Kochi in a day
Incredible sunset at the Kovalam Beach
Top things to do in Kabini Backwaters and Wildlife Reserve
Spread the love, share this blog
Got any question/comments, ask in the comment section below so that it can benefit other readers.
Email me for collaboration: [email protected]
Be a part of my journey on social media. The travel content I create there is different from this blog.
Pls subscribe/follow/like:
WARNING: COPYRIGHT TO ALL THE TEXT SHARED HERE REMAINS WITH ME. YOU CAN NOT JUST LIFT THE CONTENT AND USE IT WITHOUT MY PERMISSION. STRICT LEGAL ACTION WILL BE TAKEN IF CONTENT IS STOLEN. YES, I AM SERIOUS.
Top Travel Blogger from India