Last Updated on March 17, 2020 by asoulwindow
CORONAVIRUS IN INDIA – STOP TRAVELING AND STAY AT HOME
CORONAVIRUS GAVE ME HEADACHE
I had a severe headache in the first week of February. I was just back from a 15 days epic trip to North East India and something caught my attention on social media. As I was scrolling through Twitter, the horrifying videos from Coronavirus mess in China shocked me. Cocooned in the paradise like North East India, I was not much aware of what was happening in the outside world. It was only when I arrived at home in Lucknow did I notice the very graphic and frightening scenes from China. I had an intuition that it is going to spread in the world and bring everyone on their knees as it seemed so easy to spread. And that is what happened.
MY EUROPE DREAM CANCELLED
Why did I have a headache though? I had planned my much awaited Europe Trip with parents in June 2020. I had worked hard and saved enough money for that. I am a Europe virgin. I always wanted to see Europe with my parents, who have never travelled internationally except for a memorable trip to Bhutan which I had planned few years ago. I am an Indian, by the way. I saw my dream shattering before my eyes. I am a high blood pressure patient and that does give me headache when stressed.
I could not sleep for many nights. I was selfish during the early days of the pandemic. Luckily, I had not booked any flights and hotels etc in Europe. My fears came true when I saw Italy, Spain, France, United Kingdom etc struggling with the pandemic. Those were the countries I was targeting for the once in a lifetime Europe Trip.
But soon enough, I came to terms with it. I do not have the headache anymore. My stand of not traveling during the pandemic has only become stronger. If it becomes a permanent issue like HIV AIDS, I might even quit Travel and Travel Blogging altogether. I am mentally preparing myself for that. I am not ruling out anything!
I don't even feel like posting travel content right now on social media and blog. I am trying to post content from old travels. It just doesn't feel right at this moment though! That said, I know I should, without encouraging people to visit those places now but to inspire them to go when things become better and to remind them about the beautiful planet we live in.
I WAS THE EARLIEST WHISTLEBLOWER IN TRAVEL BLOGGING COMMUNITY
I was the first blogger who started raising awareness around Coronavirus on Twitter and Instagram. I am not here to win any race. Why I mentioned this is because when I discussed my fears with other travel bloggers in the first week of February 2020, they took me lightly and even mocked me and called me paranoid.
As a travel blogger, we get many offers by different brands where they invite us on a fully sponsored trip in exchange of articles promoting those destinations. My life revolves around travel. It is my only passion in life. Travel had saved my life years ago. It is the reason why I am alive. And still I AM CHOOSING NOT TO TRAVEL.
Also read: Why 4 months of travel made me hate travel
There must be a reason WHY I SAID NO TO TEMPTING FREE TRIPS. I BEG YOU TO LISTEN TO A TRAVEL BLOGGER WHEN HE'S ASKING YOU NOT TO TRAVEL. It would be very irresponsible of me as a travel blogger or influencer to encourage my readers into traveling in the times of CORONAVIRUS.
TRAVEL BLOGGERS SHOULD STOP TRAVELING
The best time to show our influence as travel blogger with a good social media reach is now. Let's educate people.
I should have been traveling at the time of writing this article. It was a fully sponsored and paid trip to an Indian state. It didn't take me a second to say no to the trip. I do not want to get into moral policing. But I feel that travel bloggers should refrain from all kinds of travel and stop encouraging people to travel anywhere in the world and India (my country) till the pandemic is fully controlled at least. It is just too risky. A nation like India which has economic disparities, is densely populated and polluted can-not afford to go sick without a cure.
Going on an all paid media trip or FAM trip or Press trip is also very risky for the travel bloggers because:
You have no idea if the person sitting next to you, the boarding pass checker, the security guy, the guy behind you in the queue is infected. Yes, that can happen in your home city too. But you can always minimize the chances in your home while Airports, bus stands, railway stations are more risky because everyone here has a travel history.
Most of the travel bloggers travel internationally quite frequently. Luckily, my last international trip was in June 2019 to Sabah, Malaysia. It was stressful to see travel bloggers from India and other nations traveling in Taiwan, Thailand, Malaysia, Turkey at a time when these countries had good number of Coronavirus cases and Wuhan in Hubei in China was at its peak. My point is you never know if the travel bloggers who are with you on the press trip had traveled to any of these nations or if their husband or wife did. The probability of this is very high in travel bloggers community. The probability of this is very low when you are at home learning how to knit sweaters for your dog.
WHY I SAID NO TO TED TALK INVITE AND 10 'FREE' TRIPS
I am lucky to be constantly invited by brands, Tourism Boards, Airlines etc for the best and most coveted media trips in India. I am at a position now where I can choose between my Press Trips invites. I do accept invites for all the Media trips even before the pandemic mess because I get a bit too many invites in a year. And going on so many trips messes up with my life. It is not my fault though. I get those organically and can't help it if good assignments come my way naturally. I have never had the time to analyze that.
Also read: How I became a blogger after being fired from my job
I have been accepting my invites judiciously since a year now. In February alone, I was invited for a Ted Talk in IIM aka Indian Institute of Management, Narsee Monjee Institute of Management Studies, Mumbai and other reputed Indian colleges for guest lectures and talk events in the capacity of a motivational speaker. I immediately said no to all of them and instead recommended the bloggers who live in that city and do not need to fly. Airports were more risky when I was invited. I do not recommend much movement within your city either now, let alone domestic and international travel.
I said no to these because I didn't want to become a carrier and spread it to my family and friends and strangers in public places.
IF I CAN GIVE UP SUCH GOLDEN OPPORTUNITIEST, WHY CAN'T YOU TOO STAY AT HOME AND WAIT FOR THINGS TO SETTLE DOWN AND CONROLLED?
SAY NO TO MEDIA TRIPS TILL CORONAVIRUS IS SORTED – CORONAVIRUS Q & A
I also said no to more than 10 domestic and international media trips in February alone. It was very hard to say no to wildlife safaris (my biggest passion) in National Parks, an irresistible offer to stay for as long as you want in Jaffna, Sri Lanka (Jaffna has always been on my top places to see in the world). I also said no to 10 days in a luxury train in India. It was a dream trip.
I was heartbroken to say no to all of this trips. It was another reason for my headache. Let me reiterate, it is not the destination but the airports I fear the most in these times. I was very clear since 1st February that I am not travelling till the pandemic is contained around the world.
As a travel writer and blogger it is a suicidal step. But then, we are left with no options. In the time when wives of Presidents (Canada, Spain) and Hollywood actors (Tom Hanks and wife) and even a Top Amrican Blogger (Nomadic Matt) are also getting infected, how safe are you and I. And please stop taunting, judging or threatening to replace bloggers (in future media trips) if they chose not to travel during this unprecedented mess. Let us stand together in these testing times.
The PR companies, resorts, Tourism boards, Airlines, newspapers, Railways and others should also cancel all media trips immediately.
Let us rise for the humanity. Let us rise above mud-slinging, accusing, bad mouthing and pulling each other down during these testing times. All the bloggers, irrespective of their personal differences must stand together and help spread sane advice to their followers. If we have a power, it is the right time to exercise it. Many non bloggers and even bloggers still have no clue how serious this is. Let's educate them with reliable Government and WHO sources.
And let us share each other (sensible ones only) posts without worrying about the other blogger getting more popular than yourself. This is not a popularity game. This is about reaching out to maximum people in the same enthusiastic tone we use while posting political stuff on travel related Instagram handles. We can get back to being competitive again when things become normal. Deal?
HELP FOREIGNERS AND STOP RACISM DUE TO CORONAVIRUS
My friend Eileen Mc Dougall from Scotland (United Kingdom) has been traveling in India since November 2019. She comes to India annually. I met her in Loktak Lake in Manipur in North East India with another stranger and now friend, Amit. We traveled to Moreh and Tamu before she bid us adieu and proceeded to Myanmar via Manipur, India. She loves India a lot. She was back again in India in November 2019. I even hosted her at my home in February, 2020. We explored Lucknow on my bike together. She is now travelling in Kolkata, Varanasi and Delhi. She is stuck in India and facing many racist remarks for just being a white in India. People in Varanasi are calling her 'Coronavirus' and hurling Hindi abuses at her as she's navigating the ghats and narrow streets of Varanasi. She speaks very good Hindi and understands every well. She has learned Hindi from a scholar from Uttar Pradesh. Such is her love for India. But people across the world are losing their mind due to Coronavirus. While people in Australia are fighting for tissue papers, people in Delhi are calling people of North East India as Chinese. This is not the time for racism. I understand that people around the world are scared. I beg you to not judge people by their skin color and race at these testing times. Eileen is not carrying the Coronavirus and still she has to go through this ordeal. She has only received love from India. Let us not ruin India for her. Do check out the below video where Eileen from Scotland appeals in Hindi to not call her names, abuse her and direct racist remarks at her every time she is out from her hotel room in Varanasi. In fact, she initially shot this video on the ghats of Varanasi but it turned ugly with abuses and she left. Just because she is white!
Eileen shared her ordeal with me on whatsapp. In her own words:
"It's extremely hard being away from home (Scotland) just now. And I have people in the streets (of Varanasi) shouting 'Coronavirus' and even 'M*******od' at me. The hotel I was supposed to stay at decided to close to foreigners because of Coronavirus. I have been in India since November, there is no more risk from me than another Indian person. There are so many uncertainties and worries going on in my mind just now about being far from my family back home and where I should go and what I should do to keep myself safe. So it is extra testing (for me) getting called these names in the street."
Eileen writes at Nomadic Numerist. You can also see her posts on Instagram at @nomadicnumerist
IT IS JUST A FLU
IT IS NOT!
Many people still believe that Coronavirus is just a seasonal flu giving lame analogies and reasons to mask their arguments. Countries like Italy, Spain and China can't be opting for just a seasonal disease. The fact that you and I do not know much about it is what makes it even more dangerous. Unlike flu or other diseases it is being compared with, it is highly contagious and still new theories are showing up in my Twitter and Facebook feed every day.
It is very hard to trust any online source, including the ones with authority such as media and governments across the globe. You never know who is misinformed or lying. Call me paranoid, but that is how the Kali Yug of 21st century is. So, just use your common sense and instinct and stay at home. We still do not know properly what it is. So the best thing we can do is stay at home.
2020 IS MY YEAR – CORONAVIRUS OUTBREAK
2020 IS MY YEAR, I told myself after reading many Scorpio horoscopes for 2020 online. All of them promised a wonderful 2020 for Scorpios (which I am), both in terms of emotional well being, fulfillment, prosperity and financial success. I was excited and had a master plan for 2020. I was very sure and confident of my success. For the first time since I started travel blogging in 2014, I had a solid plan and strategy towards making more money from blogging. It didn't take long for my dream to shatter. While the situation is still not as bad in India (at the time of writing) as Italy or Iran or China, but you never know what shape it will take.
The airports are way too risky, flights are being cancelled without being refunded, travelers are getting stranded in alien nations. And think of your elderly companions or kids or pregnant women in these situation. STAY AT HOME. You can dream of a good year later!
WHY I CANCELLED 10 AMAZING INTERNATIONAL TRIPS TOO
I had also planned 10 international trips in 2020. IT WAS GOING TO BE MY BEST YEAR! I was targeting 5-6 nations in Europe with parents on a self funded trip (I am not always running after fully sponsored media trips). That said, I was already negotiating with sponsors from 3-4 countries (they invited me) for fully sponsored trips in the capacity of a travel blogger. I was also supposed to visit the offbeat East Bhutan on an all expenses paid trip in June. But I am not taking any chances. I am not panicking. I am just not taking the situation in India lightly.
2020 seemed amazing. It was supposed to be my best year for international travels. Now you know why I had a headache,eh! I haven't even written back to the many visiting cards I picked up from SATTE Delhi (Biggest travel event of South Asia) for sponsored trips this year. For all I know, I might even trash them.
STOP THE DAMN JOKES AND MEMES
And please stop making jokes on the pandemic. No matter how much I avoid these jokes, they still show up on my social media feed. It is just insensitive to make a joke on this. Please take it very very seriously. Since I was tracking the pandemic online since 1st February, 2020, I know how the narrative shifted in past few months. Initially my time line was flooded with horrifying videos from China, Hong Kong etc. It was later replaced by political posts, accusations, conspiracy theories and ridiculous jokes when the pandemic reached white nations, mostly Europe and USA. I saw almost similar posts when Coronavirus reached India. Please stop taking political sides and making jokes on Coronavirus. Let us stand together and take a stand against this monster.
This is not the time to argue on religious and political lines. This is not the time to boast that my country is doing better than your country. We can do that once things settle and are in control (if you still have to do). I have very strong political and religious vies. But for once let us support each other irrespective of our religious and political leanings. LET US STAND TOGETHER FOR HUMANITY and sort this mess with good practices and by not being a carrier. We can argue later!!
WHY DOMESTIC TRAVELS ARE RISKY
I still get my DMs on Instagram, Twitter and Facebook on why I beg people to stop traveling both internationally and domestically. I am a part of many travel groups on Facebook. I am shocked to see people from many nations are still asking if it is safe to travel internationally right now. NO. IT IS NOT SIR and MA'AM.
ARE DOMESTIC TRAVELS SAFE?
Many people still think that domestic travels are safe. I was horrified to see a homestay in Uttarakhand offering to stay at low prices in a travel group. I saw many people falling for it. They were claiming that it is very safe to stay there. Please do not fall for such douchebags. We have all read various news of how infected people are escaping quarantine and taking a flight and train to be with their parents or just to go anonymous. Not only are they risking the lives of their own parents (older people are more vulnerable) and family members but they are also infecting everyone they came in contact with on the possibly packed flight and trains. In Italy, they are already stopping treatment for people above 80 years of age because they have lesser survival chances than younger people. It has now come to make decisions on whom to save and whom not to save, thanks to lack of medical infrastructure in most nations. It will be very dangerous if not checked in India. The cases may be low because not enough testing is being done and the infected are still sitting next to us in a train or bus or restaurant.
A HARMLESS LOOKING FLIGHT MAY BE RISKY TOO
How can you be sure that the normal looking person sitting next to you on a flight for 2-3 hours or more is not infected? Or worse, imagine spending time with an infected co passenger for 12 or 25 hours in a train, sharing common washrooms and common areas. Be very very watchful but do not panic. Especially because this pandemic is still evolving and we do not know much about it, neither do we have a permanent vaccine for it yet.
No one really has a clear answer to what it really is and that is most scary. Also, I am not trusting anything which the Governments across the world are saying. There can be many plots and subplots which we, the common people have no idea about. We have no idea what's being hidden from us. Although, it seems very obvious that this is not a natural calamity.
If at all you have to travel, please hire a private car for intercity domestic travels even if it costs a bomb. I am no expert, but that seems like common sense to me. Though, I beg you to please stop all kind of travels whether internationally or domestically, unless it is a medical emergency of other kind. Please do all this till we know what this pandemic is all about.
I AM YOUNG AND IMMUNE – CAN I TRAVEL AND PARTY?
I myself have the immunity of a cockroach thanks to all the shady budget hotels I stayed in, street junk I have eaten over the years and travelled roughly in rickety buses, trains, rickshaws etc. I fall sick like once in 10 years. I am blessed with a strong immunity. I might even be able to handle an infection but I do not want it to spread it to other people who are more vulnerable and have compromised immune systems. So, we should all stop being selfish and stop all the non essential travels and public gatherings such as weddings, movie theatres, clubs, swimming pools, gymnasiums, visit to temples, church, mosques, gurudwaras, synagogues etc. I am glad that many states in India are already doing it. More need to follow suit though.
MY SOCIAL MEDIA FEED IS SCARY
Being a travel blogger, I have many online blogger friends from different nations such as United Kingdom, Scotland, U.S.A., Spain, Malta, Italy, Dubai, Bhutan and Nepal etc. This gives me a perspective of what is happening around the world. I am horrified to see some of their posts. Some are posting pics of panic buying live from location, some are posting right from Italy (a major epicenter in Europe), some from Spain. The most unnerving was seeing an Indian traveler getting stuck in Europe. He is struggling to come back to India and we are rooting for it. Another traveler is not getting refund for the cancelled flight. Nomadic Matt, famous blogger even tweeted about testing positive. It is all very depressing to see!
GO SLOW IN LIFE – WHAT IT TAUGHT ME.
I was going very fast ever since my travel blogging took off in 2016. My relationships were taking a hit (due to lack of time to connect with them and explain), my health was failing (stress from back to back trips possibly resulting in my high blood pressure), my clothes were always in a mess, my hard disks were overflowing, my phone's memory was always cluttered. This is a golden opportunity to sort my life. I am finally forced to learn to take it slow and appreciate the small joys of life. People close to me know that I am not very fond of human kids. During an evening walk by a lake in Lucknow in my 'mostly stay at home' period, I was overjoyed to see a kid making innocent gestures to his parents. I also saw the wind caressing the tender leaves, the dogs playing nonchalantly on the sand and the beauty of a rose flower in my own garden, which my mom planted but I never noticed. In my insatiable hunger to travel, I had forgotten to enjoy the small joys of life, most of which are free and un-marketable by corporate giants, a curse of 21st century. I am getting back to it, one rose at a time.
PRECAUTIONS TO TAKE DURING THE CRISIS–Q & A
Below are some easy and cheap precautions which you can take to stay healthy and protected during this Coronavirus mess.
STAY AT HOME
Spend time with family. Use this opportunity to bond with your parents, spouse, kids etc.
SOCIAL DISTANCING
I am avoiding human contacts like plague (or the C word). Currently, I go out only for fetching ration and medical supplies. I also, walk for an hour in open and uncrowded spaces because I am trying to lose weight due to an increased blood pressure both of which are interlinked. I will stop going for walks if things go worse in India. Also, try to avoid hosting and meeting friends from different cities. I will have to stop these if things go bad in my city. And you should too. I also have certain situations at home which demand me to spend more time at home anyways. It takes up most of my time these days. So I want to focus on that at present.
WHAT IF YOU HAVE TO VISIT HOSPITAL
If you do not have coronavirus but other ailments, spend as less of a time in a hospital if you have to go. Get your job done and return to home and wash your hands with soap for 30 seconds before touching your nose, eyes or face or even food.
BUILD YOUR IMMUNITY
Eat and do things which help build immunity. Some of the best immunity boosters are as below:
Regular exercise
Vitamin D (Go sunbathing)
Avoiding stress
Quitting smoking
Quit drinking alcohol
Eat whole grains
Eat fresh fruits and vegetables
Eat lot of garlic
Eat only local, fresh, seasonal and (therefore) cheap vegetables and fruits.
SHARE POSTS WHICH EDUCATE
In an era of fake news it is at times very difficult to separate the fake from real news. Stick to Government handles and WHO. Though at a testing times like this, it is hard to trust anyone. But still share the posts which do not spread rumours. You can share this post as well. I am in no way hoping this post of mine to go viral for personal benefits. I might even stop travel blogging, if things do not improve in long term. But I want more and more people to read this blog so that it helps the community to gain some perspective on the pandemic, break some myths and use their time and resources well. Yes, I want this post to go viral for the sake of humanity. Do not think of my personal gains. I am not making any money out of this post. THIS POST IS FOR YOU. In fact, I have posted this after taking certain risks. It may even harm my career in ways I can't explain here. So, please share this post for instilling some common sense in your circle and help the Government fight this invisible monster.
WORK ON YOUR HEALTH
I am using this opportunity to stay home bound and not traveling by working on my health which I had been ignoring since 1982, lol. I have many issues like high blood pressure, stress etc which I am managing through self taught vegetarian intermittent fasting, long walks, meditation and ancient Hindu practices such as Yoga, meditation, Kapalbhati and Anulom Vilom Pranayam which also boosts immunity.
DO NOT PANIC
The aim of this blog is not to create panic but to reassure people and instilling some common sense amidst the noisy social media chaos. I also want people to not take the pandemic lightly. I saw people from mixed demographics such as a vegetable vendor, a security guard, school kids, housewives and even a doctor in a hospital in Lucknow casually joking on the pandemic. Judging from the DMs I am getting, people are still not clear on simple precautions against it. Maybe they are not tracking the News as passionately (and obsessively) as I am since 1st February, 2020.
SAVE MONEY, SPEND JUDICIOUSELY
No one knows how long will this outbreak last. It might even come back after vanishing from the face of Earth. It is always a good idea to save money so that even if you have to sit at home for even a year (just saying), you have enough money to run kitchen and buy necessary medicines. Make it a habit to save money for such unforeseen times.
MORE PRECAUTIONS
Though you have read it before but it is important to say it again. Other things you need to take precaution of are:
Do not believe in fake news.
Wash your hands for 20 seconds frequently.
Replace handshakes with a Hindu Namaste.
If you do not have sanitiser do not worry, use the good old soap and water.
Avoid crowds
Cremate instead of bury bodies as per Hindu traditions.
Stick to healthy vegetarian diet, also taught in Hindu tradition since millenniums. Though chicken and mutton do not cause the pandemic, but avoid going in unhygienic places where they butcher animals for few months. It is the playground of bacteria and virus.
Stay away from people coughing and sneezing.
Do not touch your eyes, ears and mouth. Practise doing that even if you city is safe. Be prepared.
Pls alert the Government (please see the links in this blog) if you feel that you might have the symptoms. You will be safe and healed, rest assured.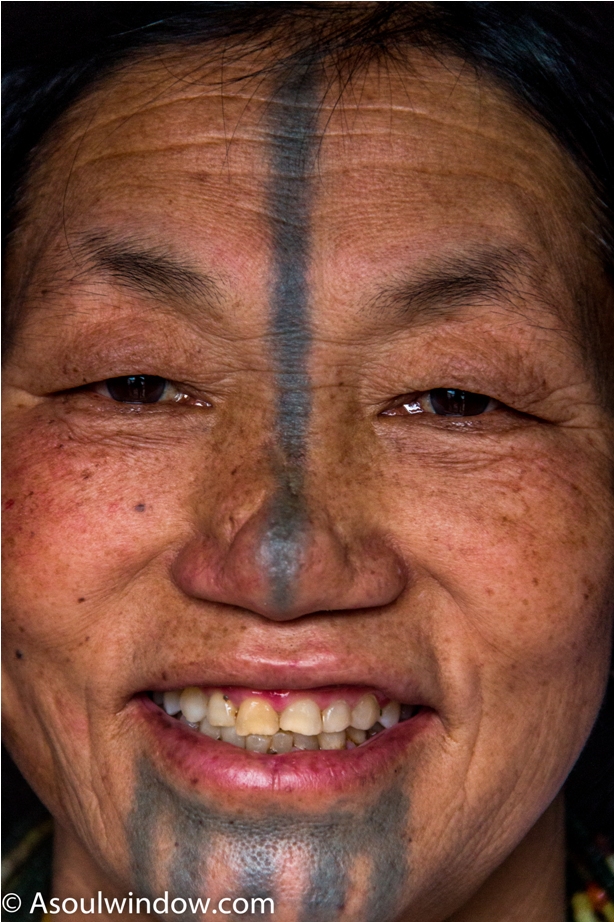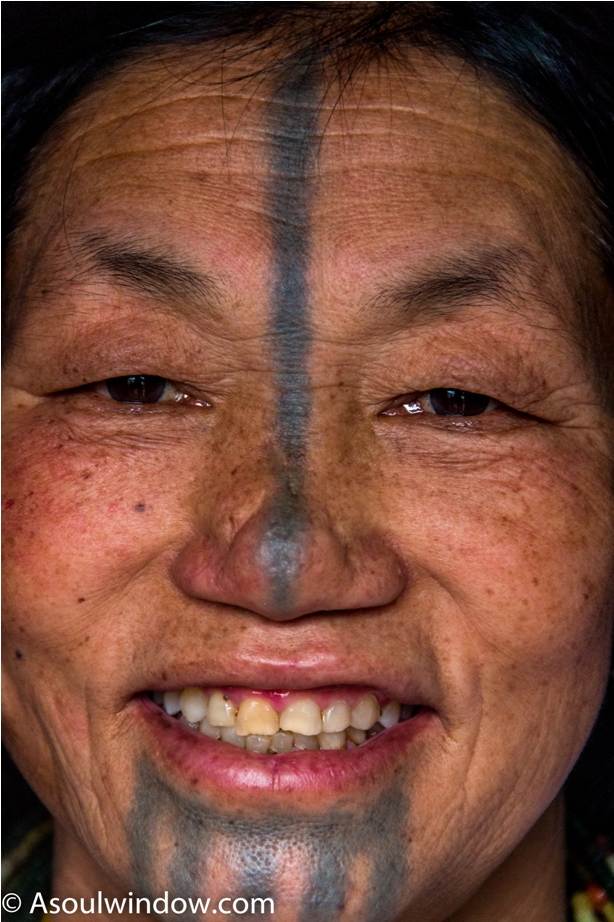 WHAT TO DO WHEN NOT TRAVELLING DURING THE OUTBREAK –FREQUENTLY ASKED QUESTIONS.
COOK
I am using this opportunity to burn things in my mom's kitchen. Those who know me well are aware of the fact that I do not cook, I burn food. Yes, I have it in me to even burn tea or plain boiling water, lol. I still continue to cook even if my mom said politely that she felt nauseous after eating what I cooked. So, don that chef's apron and assault your family members's taste buds with some amazingly crap dishes.
EDUCATE YOUR MAIDS
I educate my maids on a daily basis on how to keep basic hygiene. Most of the maids in India live in slums and have below basic hygiene levels. Even if your city does not have a single Coronavirus case, start practicing things like not touching the face, sneezing and coughing in your elbows, washing the hands with soap and water several times in a day etc so that you are prepared when the real thing strucks. It takes a long time to form habits. Just be prepared.
CLEAR THE CLUTTER
I used this lockdown opportunity to clean my cupboards, wardrobes and room. I anyways, do not keep much physical things because I am a minimalist. However, it still helps to take stock of things and donate what you do not need. In India, we do not trash extra or old things like they do in West and other nations. We donate it to the needy. And so did I! I used this time to sort and donate my old clothes, books, electronics etc to the needy. India is the recycle capital of the world. We just never marketed it. Like we never marketed that we are the vegetarian capital of the world as well.
MAKE PHONE CALLS TO REAL FRIENDS
I enjoyed talking to my old friends with whom I had not interacted since a long time. My fast paced life as a so called successful travel writer hardly left me with any time to spend time with my family, let alone close friends from past. This is the time to make that call and talk sweet nothings for hours!
WATCH MOVIES AND WEB SERIES
There was a time (Before 2014), when not only did I remember the release dates of Bollywood movies but also small details like name of music director, lyricists etc. I used to write for Filmfare earlier, anyways. Not many know that I used to write on films before finding my, as they say, 'true calling' of being a full time travel blogger. When I was in Mumbai, I used to watch 2-3 Bollywood movies in theatre every weekend. I stopped doing that 2014 onwards as full time travel blogging consumed me. I am now watching movies, old Hindi song videos, Nat Geo documentaries and web series. And realizing there is a lot I have to catch up on.
CREATE CONTENT
If you are a content creator, just make more content. There are more people who are using internet than there ever were, thanks to the lockdown and isolations in many nations.
FIND AN INDOOR HOBBY
Even if you are not a blogger, a Tik Toker or an Instagrammar, you can still use this time to be creative and write that poem, make that painting, do some gardening. Just find an outlet to keep yourself busy and happy.
READ BOOKS
We all have a long list of books which we never get the time to read. You will not get a better excuse. Pick that Premchand or Sarat Chandra Chattopadhyay novel now. I might start with Godaan and Choritrohin.
SEEK HELP – CORONAVIRUS ADVISORY INFORMATION
Since I am very active on Twitter, I am sharing only the verified news. I am at @asoulwindow . Pls do follow these handles on Twitter.
@HMOIndia @moHFW_INDIA @coronavirus_in_ @MEAIndia @PIB_India @DrSJaishankar
Helpline number – 91-11-23978046
Indians should refer to the website of Ministry of Family and Health Affairs in India.
Please also refer to WHO advisory
RELATED BLOGS TO READ
Why I cancelled my trip by Ami Bhat, travel blogger from Bengaluru, India
My fear and confusion around traveling by Manjulika Sehgal, Travel blogger from Delhi, India.
Traveling during pandemic by Shrinidhi Hande, Travel Blogger from Chennai, India
Should I travel during pandemic by Stuti Shrimali from Mumbai, India
The myths around pandemic debunked by Misfit Wanderers, travel bloggers from Lucknow, India.
Stay at home during pandemic and some lessons by Renuka Walter, travel blogger from Mumbai, India
Travel during pandemic – reality check by Kemkem Casinelli, travel blogger from Spain (one of the worst hit nations)
Pandemic Crisis in Italy by Claudia Tavani, travel blogger from Italy (one of the worst hit nations)
I am repeating the precautions and 'what-to-dos' during the epidemic mess again:
RECAP OF
PRECAUTIONS TO TAKE DURING THE OUTBREAK – COMPLETE GUIDE
STAY AT HOME
STOP TRAVELING
STOP GOING TO PARTIES, CLUBS, MOVIES
SOCIAL DISTANCING
BUILD YOUR IMMUNITY
SHARE POSTS WHICH EDUCATE
WORK ON YOUR HEALTH
DO NOT PANIC
SAVE MONEY, SPEND JUDICIOUSELY
WHAT TO DO WHEN NOT TRAVELLING DURING THE OUTBREAK
STAY AT HOME
COOK
EDUCATE YOUR MAIDS
CLEAR THE CLUTTER
MAKE PHONE CALLS TO REAL FRIENDS
WATCH MOVIES AND WEB SERIES
CREATE CONTENT
FIND AN INDOOR HOBBY
BUILD YOUR IMMUNITY
SHARE POSTS WHICH EDUCATE
DO NOT PANIC
READ
SAVE MONEY, SPEND JUDICIOUSELY.
LAST WORD ON THE EPIDEMIC IN INDIA:
The epidemic was very well handled by the BJP led Government in its initial stage and presently (at the time of writing this blog). Now that there are 120 cases in India at the time of writing this blog, I am watchful. We all should be. It is time we stop making jokes about the pandemic and educate ourselves and our families, friends and maids on how to tackle with it and how to take necessary precautions.
Please read all the frequently asked questions about it and hope that the blog help clear your doubts. If you still have any doubts or questions regarding the pandemic, please ask in the comment section below so that everyone reads and benefits. Let me remind that I am no expert on this, neither am I a doctor or scientist.
I am just writing from common sense. Please share this blog with your friends and family. I am not even thinking about my personal benefit from going viral. IT IS NOT ABOUT ME. IT IS ABOUT YOU THIS TIME. It is just an effort to instill some common sense around the pandemic in people. Just stay at home! And all the best to all of us!
Pls subscribe/follow/like:
I am posting a lot of awareness on the pandemic on social media. Pls do check my Instagram stories and tweets. Links are below:
Top Travel Blogger from India