Last Updated on December 5, 2019 by asoulwindow
"Wherever you go, go with all your heart"
It is not certain how much it will cost to travel around the world, but the fact that one can go on international trips, seems more than enough for most of us. Each country that you travel would offer you variety of parties, traditions and other forms of festivities that, both local and visitors can participate together. Those who have been bitten by the travel bug might find it easier to relate to the reality, that a traveller can explore at least one international destination at a time on a budget set by him or her.
Enjoy your vacation in cheapest price possible with Nafex, where you can get the best ratesof currency exchange. It is budget friendly as you can block the rates when they turn in your favour and pay the amount within four days. This simple feature lets you fix the budget despite of forex rate fluctuations.
Here are 10 exotic places that you can visit on a budget.
Maldives
One of the best foreign trips from India that you can take, is the beach paradise of Maldives. Maldives attract millions of travellers with its serene white sand beaches, turquoise waters, and luxurious over-water villas. You can enjoy you stay for 4 days and 3 nights with various activities to do including Scuba diving at Banana reef, half-day or full-day cruises, snorkelling, fishing and many more.
Thailand
"Thailand was built on compassion". Apart from earning a reputation of a party destination, it also attracts lots of water sports enthusiasts to Krabi, which is the heaven for adventure lovers. It is famous for its ancient temples of Buddha and royal palaces. Things to do in Thailand are Hiking and wildlife watching at KhaoYai National park, enjoy the night life at Khaosan road, and much more. Thailand is a paradise for solo women travellers. So, instead of converting INR to Dollars and then, converting Dollars to Thai Bhat. Carry Thai Bhat from India. This will save you conversion commission.
Bali
From romantic sunsets and tropical beaches, to rugged landscapes, as well as infinite temples, Bali is an ultimate destination for all kinds of travellers. You can have fun at the water sports at Benoa Beach, shopping in Seminyak, surfing in Legian, wild life safari at Bali Safari, and many more.
Malaysia
Blending the influences of Chinese, Malay, European and Indian cultures, Malaysia has a surprise for everyone. When you roam around this place you cannot keep your camera down for a minute also. You can shop for antiques in Bukit Bintang, enjoy the cable ride at Genting Highlands, caving at Batu Caves, and much more.
Batam Island, Singapore
Batam Island in Singapore is famous for a lot of things, this place has many beautiful Indonesian islands, and you can enjoy these islands by ferry ride. Apart from this, you can take a tour to the Universal Studios, ride the Singapore flyer, go on a night safari and much more. Singapore offers a lot of variety to the travellers, in terms of attractions, activities, culture, and food.You can also remit your hotel charges from India using online platforms like Nafex.com
Cambodia
Cambodia is a place where you can appreciate art and culture, this place is full of magic with cultural heritage in a mesmerizing form. You can enjoy your 5 days and 4 nights while exploring the beaches of KohThonsay, and hiking with backpacking in the PreahMonivong National park.
Hong Kong
You can enjoy your trip for 4 days and 3 nights in the landscapes of Hong Kong, which is majorly dominated by Rocky Mountains and natural parks. For the lovers of nature, and wildlife, Hongkong also serves as one of the best honeymoon destinations to be at.
There are some amazing places to visit in Hong Kong, being the Victoria peak, Ocean park, Disneyland, Museum of history and many more. To save money on conversion, you can carry prepaid forex cards for easy operation.
Taiwan
Being famed for its delicious street food, Taiwan is a quaint little island that is famous for its night markets. Some of the amazing places that you can visit here is Sun Moon Lake, National Palace Museum, Kenting National Park, Shilin Night market and many more.
Few of the activities that you can enjoy here is Canyoning and cliff diving at Taroko National Park, and shopping at Taipei 101.
Vietnam
Vietnam is a famous Asian country which is popular for its Buddhist pagodas, and its clear beaches. INR holds a greater value than the Vietnamese Dong so, you can actually spend like a millionaire on this trip. You can enjoy your trip cruising at Ha Long Bay, shopping at Ben Thanh market and drinking wine in the roof top bars of Ho Chi Minh many more.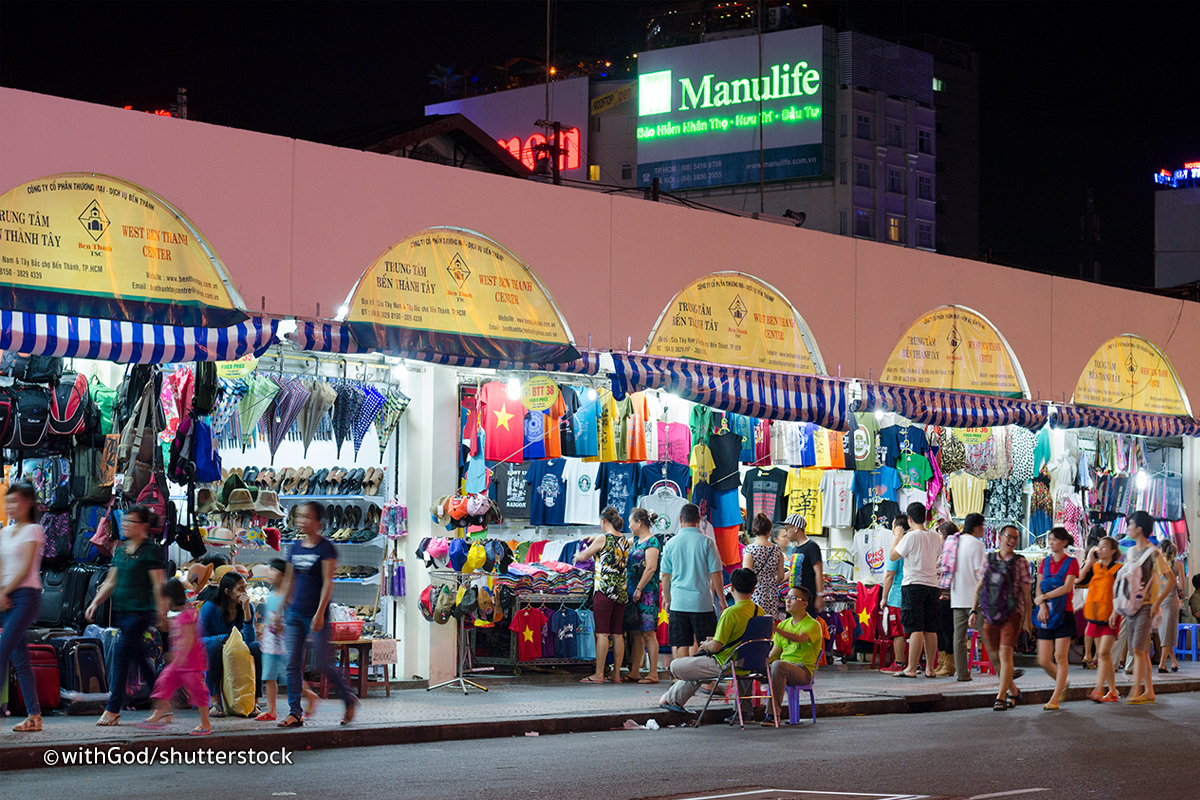 South Korea
One has to visit the beautiful country of South Korea to believe and grab the goodness of its reality. There are breath taking activities to do here, dine at revolving restaurant of N Seoul Tower, hiking at Seoraksan National Park, mountaineering at Bukhansan National Park and shopping at Myeong-dong.
Can't wait to pack your bags, and embark on an adventure of a lifetime? You can customize your own international tour packages with various travel groups and gear up for the new adventure! Have a doubt on how much currency you should carry with you? Visit Nafex.com where you would find all your solutions from currency exchange, to making remittances abroad for booking your hotel.
Spread the love, share this blog
Got any question/comments, ask in the comment section below so that it can benefit other readers.
Email me for collaboration: [email protected]
Be a part of my journey on social media. The travel content I create there is different from this blog.
Pls subscribe/follow/like:
You Tube
Top Travel Blogger from India