Last Updated on January 25, 2017 by
Featured image: Valley View Point in Ooty. I wish I had booked those lovely looking cottages for my stay!
OOTY also known as Ootacamund or Udhagamandalam (meaning house in mountains), is a popular hill station in Tamil Nadu (South India). It makes for a great weekend break from Chennai, Mysore, Coimbatore and Bangalore. I don't understand when new age travellers look down upon touristy destinations. Though I may detest some of the touristy destinations, I like some of them only due to the touristy frills attached to them. Ooty is one of them.
I went to Ooty (7,347 feet above sea level) with my parents in 2002 and was craving to repeat that experience. My parents had planned a quick trip to Ooty post my disastrous interview for selection in a hotel management institute in Manipal. Seeing student couples whiling away their time in cafes, often kissing and groping each other between bites of American Chopsuey changed my parents' mind. As the then 20 year old, I was weaving kissing and groping dreams. My fantasies were soon dashed when I heard them say that I will not study in Manipal, come what may. With a stern tone of finality! I had never kissed and groped till then! Such people are destined to enjoy Malpe beach (It was the first time I saw a beach) near Udupi and later Ooty with parents.
Bus ride from Coimbatore to Ooty!
Circa 2010! My train from Bombay halted at Coimbatore station. Me and my friends (2 guys, 1 girl) rushed to Mettupulayam station to catch toy train to Ooty. Failed to board my train (We had a reserved seat, sigh!), we settled for government run bus to Ooty and pretty much enjoyed the ride as it manoeuvred through dense hypnotic forests, sporadic waterfalls, and scary hair-pin turns. The mountains were enveloped with clouds making it look like those floating mountains of Avataar movie. En route there are many charming little shops selling hot snacks (Tragically for a Chinese tourist, it was spelled fried 'snakes' by them.) which tourists wrongly shared with the unruly monkeys.
Pictures above: Scene en route Coimbatore to Ooty and Coonoor (Click to enlarge)
Once in Ooty, for the first time since I started travelling, I booked a proper hotel room (Read not a Rs.200 room). Blame it on the female company. I discovered that I actually do enjoy a little extra space, bigger bathroom, a little luxury at times. Travelling sure helps you discover yourself! Or maybe I liked it because I got to sleep on a comfy bed after so long. From 2008 to 2015, I slept on floor on a mattress in my Bachelor's pad in Navi Mumbai.) I remember in 2002 I stayed in a dingy room with my parents. I still remember the taste of poori-aaloo and how scandalised I was when the cold water from the tap numbed me.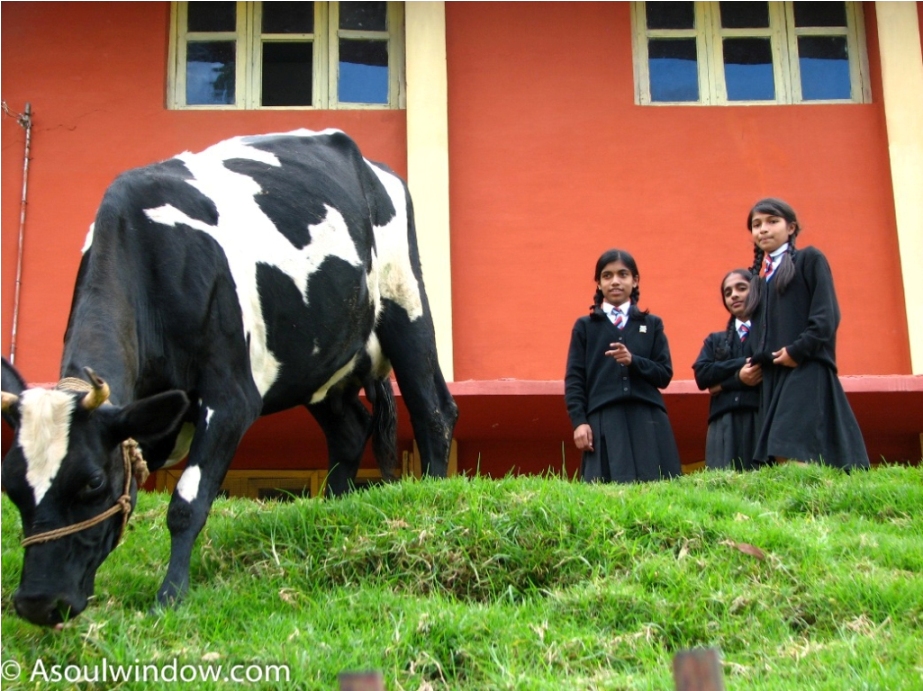 I was curious to re discover Ooty after that trip. First thing after checking in, I stepped out and entered a shabby South Indian eatery. For some strange reason I have come to believe that the shabbier the eatery is, the better is the taste of its food. Halfway through the South Indian meal, after I had mixed up rice, daal, curry, sambhar and rasam and made it look like one big dish (because I didn't know any better), I found a stewed cockroach in my plate. In ordinary circumstances, I would have left the restaurant, without saying a thing. (That's me!) But I was so tired and so hungry for the South Indian fare and the food was so good, I just asked him to change it, not knowing if the cockroach was in sambhar/rice/curry/whatever. Later in the day, when more sense prevailed, and when I thought about what I did, I shuddered with horror. I stopped thinking. The beautiful weather, endless cups of filter coffee and the locally made chocolates helped me forget and fight nausea!
After marvelling at the incredible looking sky, I booked a taxi which took us around the selected hot spots of Ooty. It was a departure from the noisy Ooty Darshan Taxi I booked with strangers when I travelled with parents. It was also a departure from my solo travel style which is mostly hanging on to a rod or handle or someone's collar in a public transport.
MUST SEE PLACES IN OOTY:
Doddabetta Peak: Unarguably, the best Ooty experience, it is the highest point in Ooty at 8605 feet. The taxi guy claimed that one can see far off places such as Mysore and Coimbatore from there. The heavy fog didn't allow us to do that. Never mind we focussed on the chilly breeze, dewdrops, hot Nilgiri chai (tea), the works! You don't feel like leaving the place. No wonder we spent maximum time here.
Pictures above: Me at Doddabetta peak!
A caution: My travel companion had caught fever and cold and we blamed it on Doddabetta Peak. So please pack some wool before heading here as it is much colder than other parts of Ooty.
Top Tip: Eat some fried snacks and tea here. After a point, one needs to park the vehicle and walk up the stairs to reach the main point.
Botanical Garden: Dating back to 1847, this is the best and most well maintained botanical gardens I have seen in India. Beautifully manicured and boasting of some rare plant species (Don't miss the famous 20 million year old fossil tree), it is a treat for photographers, picknickers, lovelorn couples, birds, butterflies and botanists. Don't forget to pose next to the animal shaped topiaries.
Pictures above: Scenes from Botanical Garden, Ooty! (Click to enlarge)
Pine Forest: I thought these existed only in Bollywood films until my taxi-walla stopped here. I was mesmerised by the forest and the rows and rows of unending wood shedding the beautiful cones on every patch we stepped upon. The 'nature baba' that I am, I spent a lot of time just strolling around. The forest leads to a picturesque lake giving great opportunity for postcard pictures. You can even have a horse ride by the lake but I preferred sitting on a rock and soak in the beauty.
Shooting Point: This place also reminds of Bollywood. Blessed with breath-taking landscapes, it is ideal for photography and picknicking. Interestingly, I also got the opportunity to see the filming of a Bollywood Film, the damp squib, 'Love U Mr. Kalakar'. It was amusing to see Bollywood actors Amrita Rao and Tushaar Kapoor, lip syncing while dancing to a forgettable song. One can get a bird's eye view of the beautiful villages below.
Pictures Above: Bollywood actors Amrita Rao and Tushar Kapoor at shooting point, Ooty.(Click to enlarge)
Valley View: As the name suggests, you get unbelievable view of the valley beneath. It looks like a utopian world from here what with trains (Yes, the same Chaiyya Chaiyya one!) chugging lazily through the tunnels, beautiful cottages dotting the landscapes , manicured gardens , ducks roaming nonchalantly, and clouds enveloping mountains. Yes, it is unreal! You can also avail the facility of telescope from here.
Boating at Pykara: Not a boating fan, I assumed it is going to be boring! But once I was in the boat, I wanted it to continue for eternity. Not only are the views of foggy forests mesmerising, the feel good factor of fresh breeze slapping on your face is unforgettable. Plus pray that its drizzling (NOT RAINING), when you are at it. You sure want the winds to bring along small water droplets when it slaps your face. Don't skip this little hidden gem of Ooty. Most tourists do skip. The route to reach this place is also picturesque.
Pictures above: Me at Pykara. Boating at Pykara in Ooty is a must! (Click to enlarge)
Tea Estates: I stepped inside a tea estate and enjoyed roaming around in the labyrinthine garden. Though I wanted to take an official tour of a tea estate, but couldn't due to lack of time. It's a must do.
Thread garden: A unique garden featuring artificial flowers which look as good as the real thing!
Toy Train: While returning to Coimbatore, I woke up really early to attempt one more time to board the legendary Toy Train. I was welcomed by a long serpentine queue, all vying for that 1 elusive ticket. (The ticket was at a throw away price). Heart-broken, I still stood in the line. After waiting for a good 1 and half hour, the doors were closed on my face. So there were 3 kind of people there:
1 – Grinners: Who got the tickets plus a seat!
2 – 'My world is shattered' types: Who didn't get the tickets after waiting for eons.
3 – Soul Searching types: who got the tickets but had to take the arduous task of standing in the aisle through the journey. All they could view were the humans inside the train.
I thanked my stars that at least I didn't belong to category 3 and boarded a shabby-shaky bus to Conoor. (And got the 'soul window' seat here! )
Idli Thieves at Ooty Railway Station: There is a little canteen in the station premises, serving good quality and delicious cheap food. The relatives of people waiting in line for toy train tickets inundated the canteen for their idlis and dosas. The demand exceeded the supply and the canteen staff was overwhelmed to cope. The impatient crowd was making it worse. I stood there with a coupon to get my Idli. And then much to my amusement, I saw some youngsters grabbing the idlis from the counter in their plate and whizzing off without paying. I chuckled on witnessing such open robbery. Funnily, no one was doing anything about the chaotic situation. The shop-owner didn't even bother to stop the idli thieves. Fed up of waiting, even I was tempted to steal the idlis, but self-control, values given by my parents and patience salvaged me! I got my idlis 'LEGALLY' after a wait of 15 minutes. (I could have got it in 30 seconds had I looted, never mind!)
Walk aimlessly when in Ooty: Don't forget to stroll on the countryside. Isn't walking the best way to explore a place. I did a lot of that and loved the experience. In one such walk , we entered a carrot farm and ate fresh carrots from the field .
Soul Window Tips:
Apart from South Indian delicacies, also try the locally produced chocolates, teas and fudges.
Avoid North Indian food.
Try if you must the continental food in the trendy cafes. I had amazing pasta and wood fired pizza at one of those.
Head to Coonoor, just 17 kilometres away. Quieter and less crowded, it is great for those who are looking for offbeat experience. I personally enjoy both touristy and offbeat destinations so I visited both Ooty and Coonoor. Kotagiri (28 kms) is another offbeat excursion.
Fill your face with local fruits.
Nearby places I wanted to see but could not:
You can include these in your itinerary-
Within Ooty- Toy train ride,6th mile and 9th mile (popular for film shoots), visiting a tea factory, Thread Garden and Wax Museum.
Excusrions: Mudumalai Forest sanctuary, Bandipur National Park, Coonoor, Kotagiri.
How to reach Ooty: Coimbatore is the connecting town. One can take a flight/train/bus to Coimbatore. From Coimbatore you can board Toy Train (Please book in advance), bus or taxi. The Toy Train also halts at Coonoor.
For internal travels it is advised that you either book a taxi or buy a seat in a group tour van. Local buses also ply within city.
Best time to visit Ooty: It makes for an ideal year round destination. However best time to visit Ooty is April, May, June, September, October, November. July to September is rainy season in Ooty. Inconvenient but beautiful nonetheless!
Where to stay in Ooty:
Option 1: 3 of us stayed in a large room at Hotel Sapphire Garden View. The sit out area by the window was our favourite place. It was great for enjoying conversations over drinks. The rooms are not luxurious but comfortable. Replicas of paintings by famous painter Raja Ravi Verma dotted the corridor. It is walking distance from Ooty railway station and Central Bus stand. It was reasonably priced.
Phone: 0423 – 2443349 , 2443350
Email: [email protected]
Option 2: Please stay in the dreamy romantic cottages near Valley View point. I wish I could stay there, but I discovered this gem on my last day. I was intrigued so I asked the staff to show me the rooms. It was Rs. 1200 (For 2 people), Rs. 2000 (Upto 6 can accommodate , room was huge) at that time. The facilities were not much: just a basic bed , wardrobe and toilet but the rooms were cozy , warm and romantic. Imagine sitting by the window overlooking the valley with a cuppa and your loved one in your arms. Ideal Honeymoon getaway! And I am sure , that if I ever return to Ooty, I will stay here !
Spread the love, share this blog
Got any question/comments, ask in the comment section below so that it can benefit other readers.
Email me for collaboration: [email protected]
Be a part of my journey on social media. The travel content I create there is different from this blog.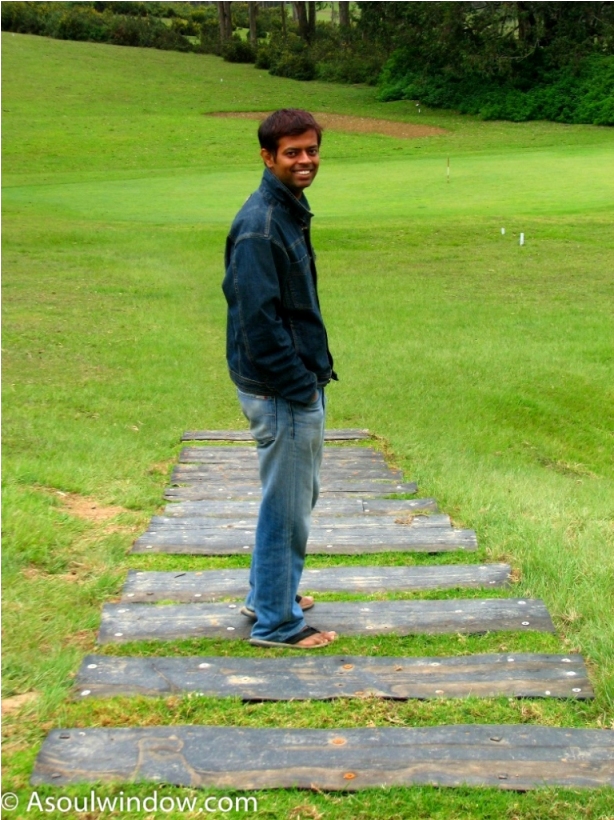 Pls subscribe/follow/like:
WARNING: COPYRIGHT TO ALL THE IMAGES AND TEXT HERE REMAINS WITH ME. YOU CAN NOT JUST LIFT THE CONTENT AND USE IT WITHOUT MY PERMISSION. STRICT LEGAL ACTION WILL BE TAKEN IF CONTENT IS STOLEN. YES, I AM SERIOUS.