Last Updated on January 16, 2020 by asoulwindow
Your travel guide to Goa
Goa, the smallest state of India, is tucked into the south-west coast of the country. Despite its smaller size, it offers a wealth of experiences. Thanks to tourism, the state is now one of the richest. Tourists are drawn by the 80 miles of coastline and the Indian culture with a Goan twist. Get ready to enjoy the culture and history of Goa. All you need to do is start planning and look for the right Goa hotels for a comfortable and affordable stay. Find the best deal and book your hotel well in time to avoid any last minute disappointments. Explore the dizzying array of sights and activities Goa is well known for.
I have been to Goa 10 times till now. When I was in Mumbai I used to make an impulsive trip to Goa every year. Now having shifted to North India, I miss that liberty of traveling to Goa on a whim, but I still visit Goa whenever I have an opportunity. No wonder, it is one of my most favourite states in India!
Getting to and around Goa
Panaji is the state capital of Goa which is well connected by land and air. One can easily reach Goa by air, buses or trains. Getting around Goa means you need to plan. However, the motorcycle taxi is the most popular ways to explore Goa. Another option is an auto rickshaw or hiring a taxi. Use the bus system if traveling long distances.
Best Time to Visit Goa
November to February are the best months when the weather is cold and comfortable. This is the best time to relax on the beaches and enjoy their favorite water sports and other activities. Moreover, in December Goa witnesses Sunburn, a famous festival besides Christmas and New Year. Avoid the months of March to May when the sea becomes rougher, and the temperature rises. Goa is dainty during June to October, and one can enjoy the festival of Sao-Joao during monsoons in Goa.
Top Things to do in Goa
There is plenty to do and see in Goa. There are beaches to explore, colonial buildings to see and experience the local life in Goa.
Goa's charm lies in the wealth of its beautiful beaches. So, start with the beaches, and some of the most famous beaches include Querim Beach, Anjuna Beach, Arambol Beach, Mandrem Beach, Morjim Beach, and more. Swimming in the sea is safe and sunbathing in a bikini is accepted.
Explore the Old Goa, a UNESCO-listed World Heritage site and enjoy looking at the historic churches such as the St. Catherine's Cathedral, the Basilica of Bom Jesus and Museum of Christian Art.
There is plenty of adventure on the coasts of Goa. One can enjoy diving in Goa and white-water rafting trip. Palolem Beach is famous for dolphin-spotting. There are other exciting water sports such as windsurfing, waterskiing, paragliding, and snorkeling.
Bhagwan Mahavir Wildlife Sanctuary allows one to enjoy a deep immersion in nature. The sanctuary lies on the eastern boundary of Goa.
Dudhsagar Waterfalls are indeed splendid, and it is a joy to gaze at the multi-tiered waterfall with its milky white waters gushing down.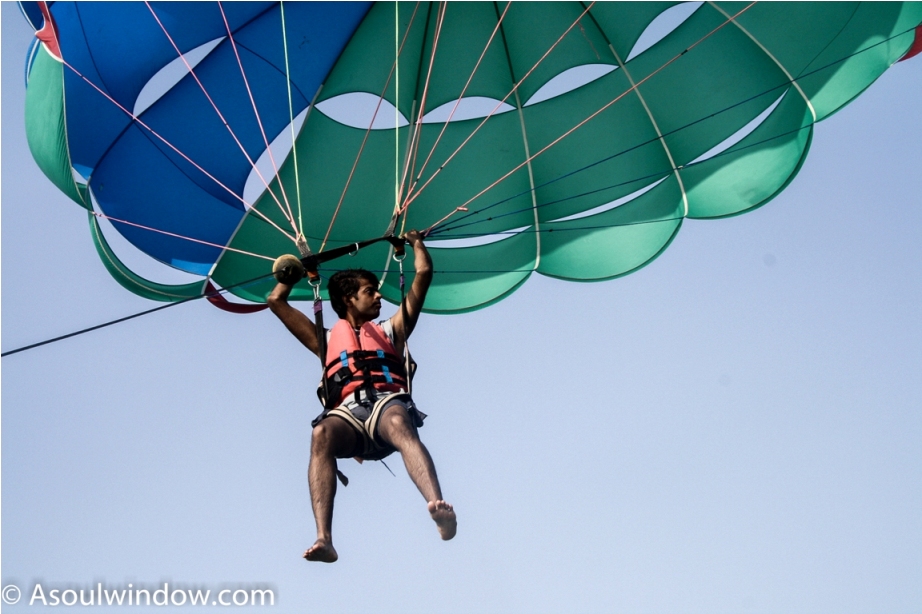 Visit the Paliem Lake, a freshwater lake where tourists go to take a mud bath. It is believed that the mud acts as a cleansing agent.
Goan meals are made of rice, lots of spices and coconut which are the staple ingredients here. Goan dish like xacutti and vindaloo are trendy among the locals and the tourists. Don't miss Feni with Limca, the local liquour.
ALSO READ
Offbeat Goa: Hindu Boat festival on Tripurari Purnima
Quick guide to North Goa- Party capital of India
5 Top beaches to visit near Waynad, Kerala
Incredible sunset at Kovalam Beach, Kerala
Hidden treasures of Western India
Spread the love, share this blog
Got any question/comments, ask in the comment section below so that it can benefit other readers.
Email me for collaboration: [email protected]
Be a part of my journey on social media. The travel content I create there is different from this blog.
 Pls subscribe/follow/like:
WARNING: COPYRIGHT TO ALL THE TEXT SHARED HERE REMAINS WITH ME. YOU CAN NOT JUST LIFT THE CONTENT AND USE IT WITHOUT MY PERMISSION. STRICT LEGAL ACTION WILL BE TAKEN IF CONTENT IS STOLEN. YES, I AM SERIOUS.
Top Travel Blogger from India