Last Updated on December 16, 2016 by
My stay at the wild ass sanctuary was nothing less than a misadventure. I didn't know that my troubles were far from being over. I stood blankly on the crossroads in the dusty village for half an hour to find a suitable vehicle to reach Sanand, from where I would reach the Nal Sarovar sanctuary. Due to low frequencies, buses were hard to come by and all the 'Chakadis' and autorickshaws were already packed like sardines.
I had a premonition that my Gujarat adventure is going to the next level. Desperate, I prepared my mind to stand afoot on the rear of a jam packed jeep. Many such jeeps were passing by and I finally succumbed to the idea.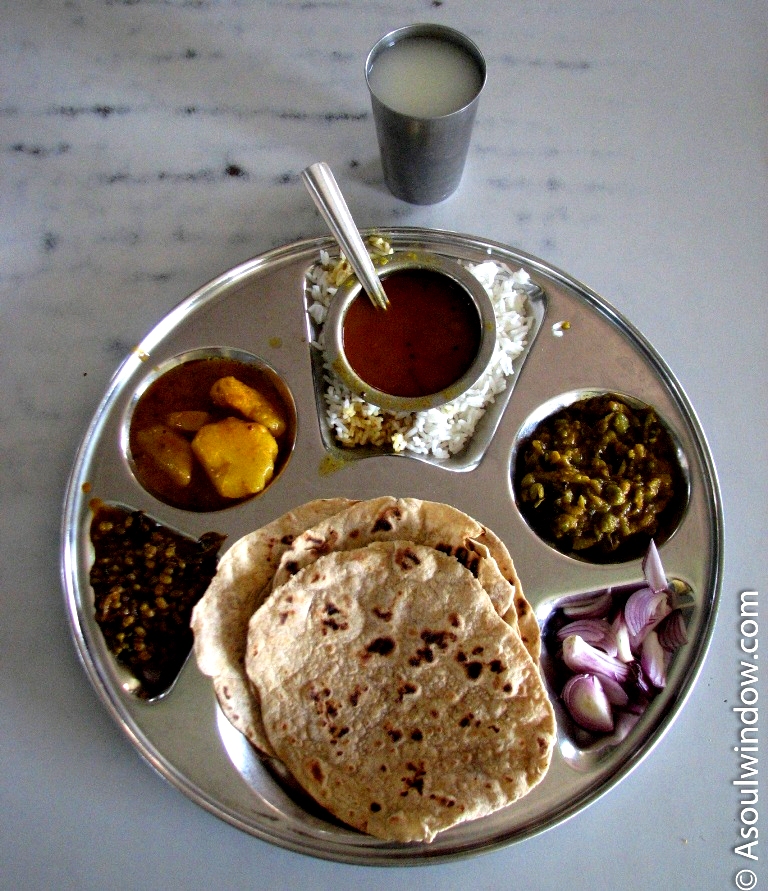 However, the rear gate of the jeep I climbed was non existent, perhaps broken on purpose to accommodate more people and luggage. There was a 'jugaad' metallic extension jutting out of the base surface of the passenger's seats.
The metal extension was hanging in the air, bouncing every time the jeep moved. I had to stand there and hold on to dear life and the metal bar on the jeep roof. Once the driver vroomed, I had the best adventure ride, sans any security measures in place. The wind just blew on my open head and body as I struggled hard to stand straight on this super fast bumpy ride. I was smiling throughout the ride at my foolishness. It was the first time I was pushing my limits and abandoning my comfort zone throughout the Gujarat trip and that's why it will always be memorable. It prepared me for more reckless adventures in future.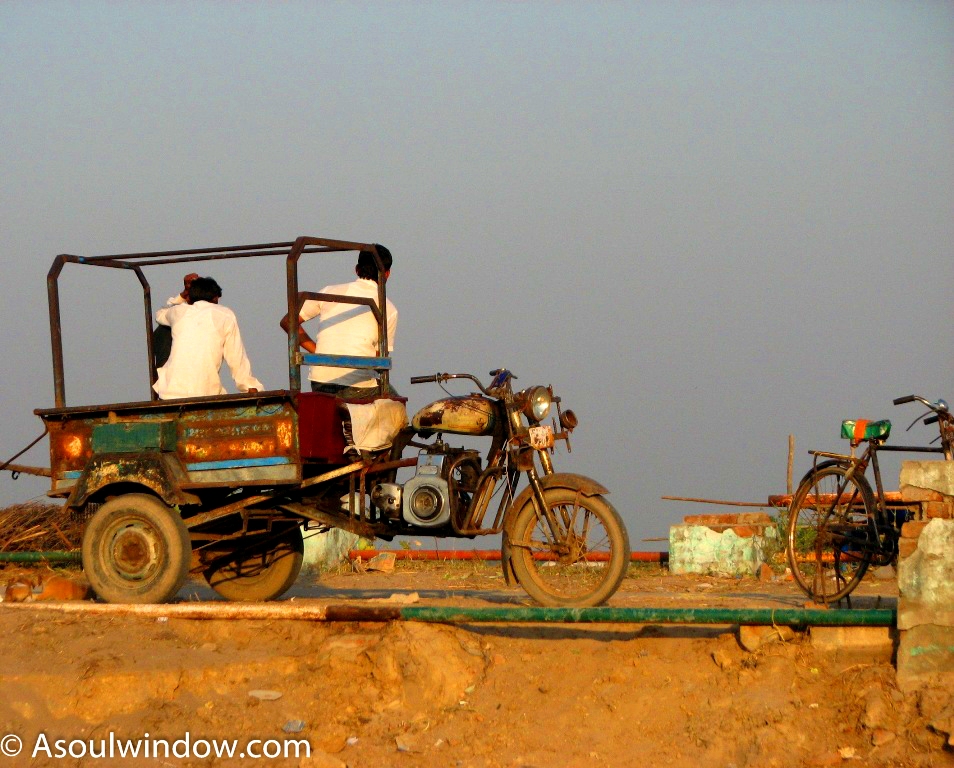 I was unceremonious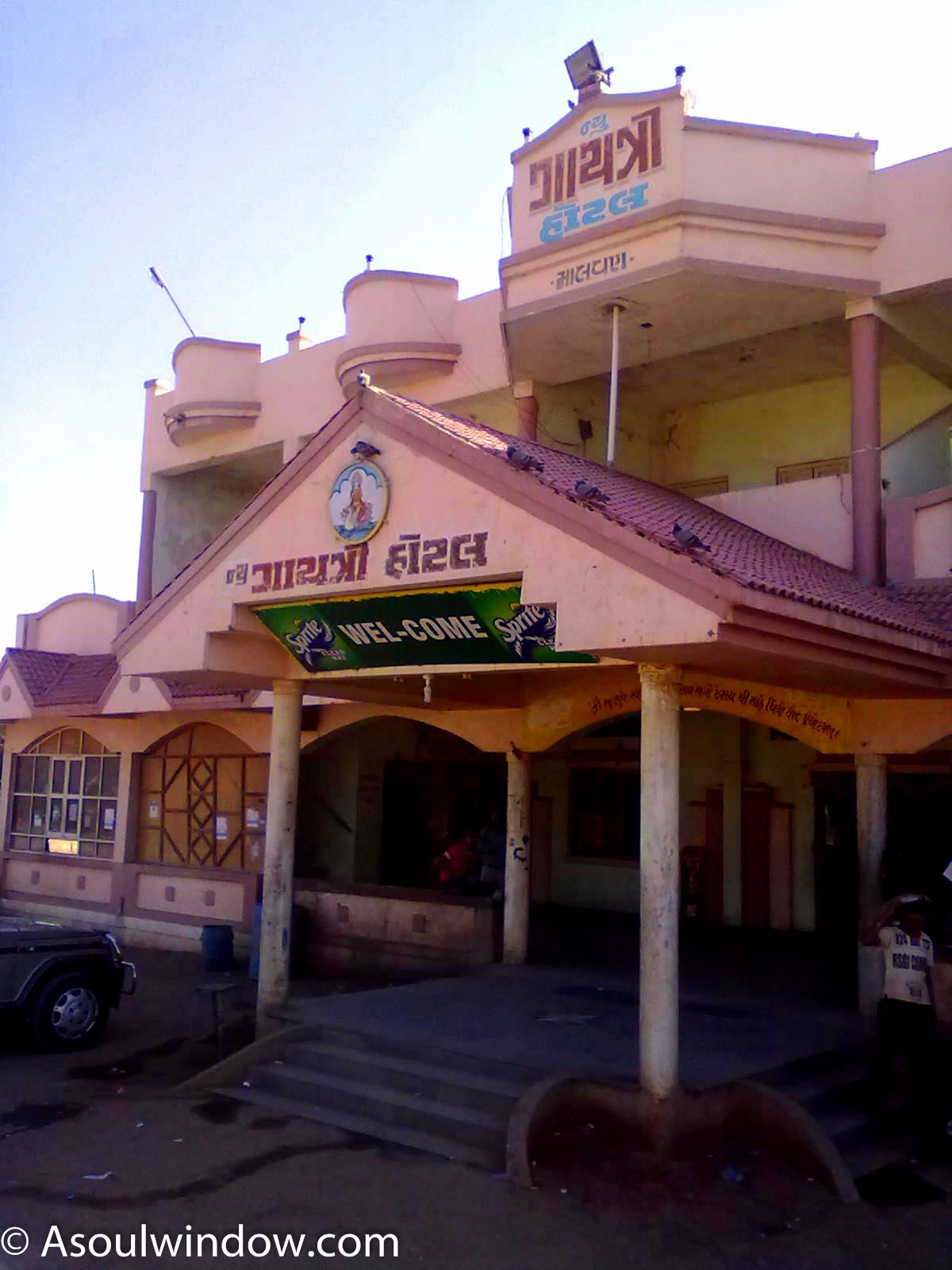 ly dumped at a nondescript 'Gayatri hotel' in the middle of nowhere. I was told that the bus to Sanand will stop here and then I can board it. 'Bus to Sanand' be damned, I was dying with hunger as I had still not had my breakfast and it was already 2:00 p.m. I feasted on a filling 'Gujrati Thali' for a throw away Rs.40 (Roti, rice, lentils, mixed sprouts veggie, potato curry , roughly cut onions, popaddums and a trademark sweet and sour Gujrati curry with chass) It was very basic and the food was nothing to write home about but when you have not eaten since morning, every morsel seems Ambrosia, no matter how it actually is! Time to burp merrily!
My bus had also arrived just in time in the hotel premises. After an hour of a sleepy ride (The bus was empty, yayy yayy!), I had arrived at Sanand. Chucking the chakadis, I boarded a 'doodh wali gaadi' and had a memorable evening at Nal Sarovar Sanctuary. Read about it here.
Post the breathtaking boat ride, I was dropped on bike at the crossroads outside the sanctuary. I was standing there, smiling romantically
just thinking of what all I had just seen. But my stupor broke in no time and within 10 minutes I realised that, I was stranded in pitch dark and no vehicle was ready to go to Ahmedabad, just an easy 100 kms away. The romance vanished in a jiffy!
Its moment like these I thank my stars that I was born a 6 feet plus, brown male in India. It was just 6:45 p.m. and it seemed like midnight. There were just 4-5 more people apart from me, all of them waiting to pick someone. There was no buildings (barring the run down sanctuary office in the distance), no huts, no street lights, no shops (I was hungry as hell and had no food!), no civilisation. There were some huts afar but I chose not to go there and miss a passing vehicle. To make it worse the two dogs whom I could barely see in the pitch dark were fighting over some petty issues (Girlfriends? Food? Territory? Whatever!).
To top it, one of them was playing Bollywood song on full volume 'Munni badnaam hui, darling tere liye' on his cell. I tried to strike a conversation with an older man. He said a 'Doodh waali gaadi' passes by at 8:30 p.m. If I am lucky I can get that. But I need to be attentive, lest I miss it. Soon the biker guy who took me inside the sanctuary also whizzed by. He refused to drop me at Ahmedabad but instead also suggested the 8:30p.m. jeep. I was running out of patience. What I feared was that people could mug me for as less as Rs.100/- or maybe my camera.
I just wished and prayed this was the last of my Gujrat misadventures. I have already had many weird experiences for the past 2 days and prayed that this one should be the grand finale. I would hesitantly ask for lifts to every vehicle passing by. Some stopped but none were ready to go to Ahmedabad. After sometime a truck halted. He asked me for a whopping Rs.800/- I thought about it for a minute and refused. Once the truck left, I cursed myself for refusing it.  Long after it had gone, I was still standing there begging for lift. The fault was mine. I had not done my homework properly. I took it for granted that I will get some vehicle easily. Leave alone vehicle, there was not even decent accommodation available in the vicinity. I even asked a chakadi driver to drop me but he too refused.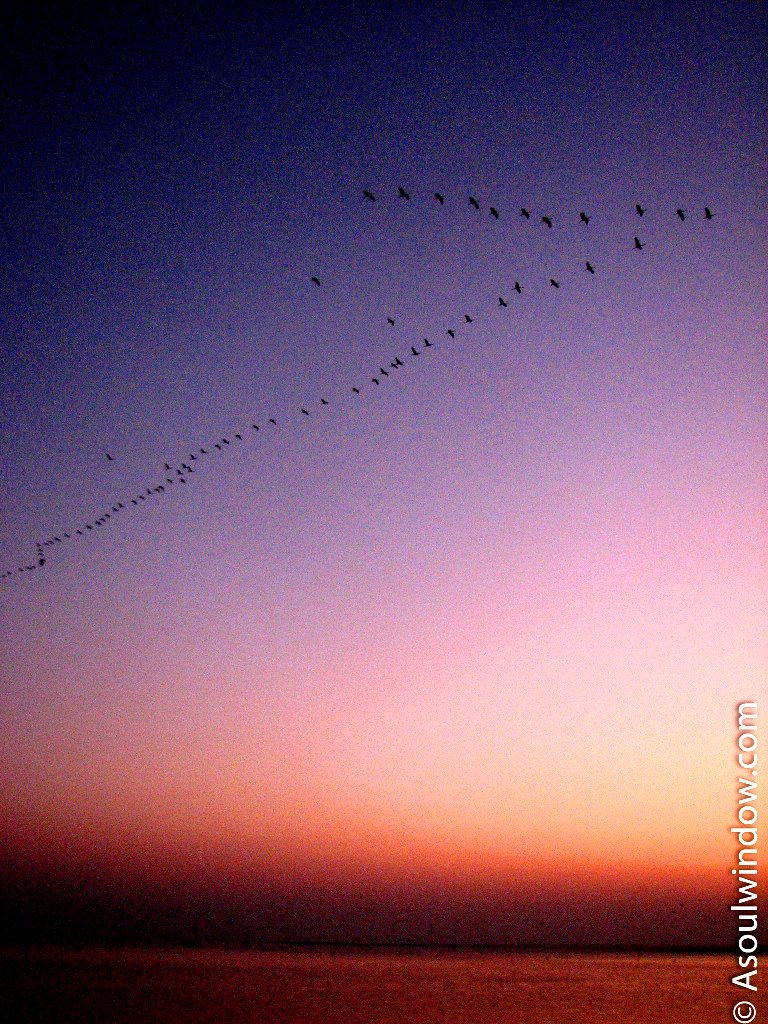 After an excruciating wait of 2 hours, one God sent jeep driver came to rescue. He peeped out of his window and looked at me hesitantly. I was sure he would refuse the way he was studying me. But to my delight, he let me in. Concealing me delirious state of mind, I hopped in without wasting a second. In that jungle, we had no option , but to trust each other. 10 minutes into the travel, he told me. 'Aap shareef lage to maine rok diya, nahi to rokta nahi hoon.'(You look decent so I stopped, or else I wouldn't)  Thank heavens for my superstar looks!
This was the only time we talked; rest of the journey we stayed awkward and quiet. After a ride of 45 minutes in dense dark forests, he asked for a paltry Rs.20/- I was taken aback at his honesty. We didn't discuss money earlier.
I thanked him and gave him Rs.500/- saying, 'Bhai bura mat mano, but aapne bahut help ki, please take Rs.500 /- (Brother, please don't take it otherwise, but you have been of immense help, please accept Rs.500/-) He was surprised and happy!!! And never before was I so relieved to see the city lights! Phew! After this incidence I have time and again put myself in silly dangerous situations and rescued by the kindness of people. Now all I wished was a Rs. 200 room near the railway or bus station!  My wish was granted as I slept in a cheap yet cozy Ahmedabad hotel room that night!
P.S.: The next morning, I was supposed to take a heritage walk in the 'pols' of Old Ahmedabad. I was horrified to wake up to a dysfunctional camera battery charger. I had left a guava in the same bag and forgot about it. The guava had rotten and……….But then, that's just me being me!
 IT IS A 2 PART BLOG: CLICK HERE TO READ THE FULL STORY ON NAL SAROVAR SANCTUARY
Disclaimer: This blog is based upon my personal experience. I do not want my readers to repeat the same mistakes. It was my foolishness and a lack of research which led to this situation. You might not get as lucky as I did. And I am not sure if you have the 'superstar' looks and a 6 feet plus height, lol.
Email me for collaboration : [email protected]
Be a part of my journey on social media. The travel content I create there is different from this blog.
Pls subscribe/follow/like:
Spread the love, share this blog
Got any question/comments, ask in the comment section below so that it can benefit other readers.
WARNING : COPYRIGHT TO ALL THE IMAGES AND TEXT HERE REMAINS WITH ME. YOU CAN NOT JUST LIFT THE CONTENT AND USE IT WITHOUT MY PERMISSION. STRICT LEGAL ACTION WILL BE TAKEN IF CONTENT IS STOLEN. YES, I AM SERIOUS.