Last Updated on May 19, 2023 by asoulwindow
Travel Bugs: How to plan a value for money vacation?
On my last blog on financial tips, I shared with you 10 Decisions That Helped Me Achieve My Travel Financial Goals! This time I am focusing on how to plan a value for money vacation. This is not to be confused with saving money to travel more. This blog is instead about how to get more value for your money when you travel. Intrigued? Read on…
How different month of travel gives different experiences:
Suppose you are traveling to Mumbai (India). But you have planned it in the month of April. April is an unpleasant time to visit Mumbai. It's hot and sweaty and there is no major festival going on. You end up spending money and deriving little value or pleasure from it. You are constantly looking for next air conditioned room. Think of visiting Mumbai in a better weather or maybe festival season. Catch the city's infectious festive mood during the Hindu festivals Janamashtami or Ganpati Visarjan in August and September or visit during the Kala Ghoda Arts Festival in February. All these festivals are free. You spend same amount of money but you are exposed to the festivals which the city offers. And you are also spared the wrath of April humidity and heat. Similarly, it makes more sense to visit Munich (Germany) during Oktoberfest or Allahabad (India)during the Kumbh Mela. You just need to think smart and plan in advance. I always keep myself updated with festivals. For example, this year I am planning to visit Hornbill festival in Nagaland (India) in December. Being an Indian, I need to plan at least 2 months in advance.
Research well before you travel. Don't regret later.
I always research well before I travel. Though some people preached me that 'if you want to be called a real traveler' (Duh, what?), you should go with a free mind and let the destination reveal itself to you. I partially agree with this much romanticized philosophy. I want to be prepared. What if the destination reveals only one side of it? What if I waste precious time, waiting for serendipity to happen! Before I travel, I want to know 'what are the most important touristy places to see in that particular destination.' Next I research about the offbeat and secret places in that destination. I want to see both and I am unapologetic about it. If I do not research before hand, due to the sheer lack of knowledge, I might end up skipping many places despite being so close to them. This means I am spending the same amount of money and seeing lesser places. Makes sense, eh?
Combine experiences while you are traveling.
When I lived in Navi Mumbai, I visited my parents every 3 or 4 months in Lucknow. Since I was working then, the week-long vacation was much valued. Sitting at home for a week or sometimes two, growing lard around my waist by eating sinfully delicious aaloo parathas lovingly cooked by my mom was much needed solace from my drab corporate life. But what if everything remains the same and I merely change the setting? So, I would book tickets for myself and my parents to experiences near Lucknow such as a tiger safari in Dudhwa National Park, Dev Deepawali in Varanasi, Mango Orchards of Malihabad or even the scenic Indo-Nepal border at Dhangadhi.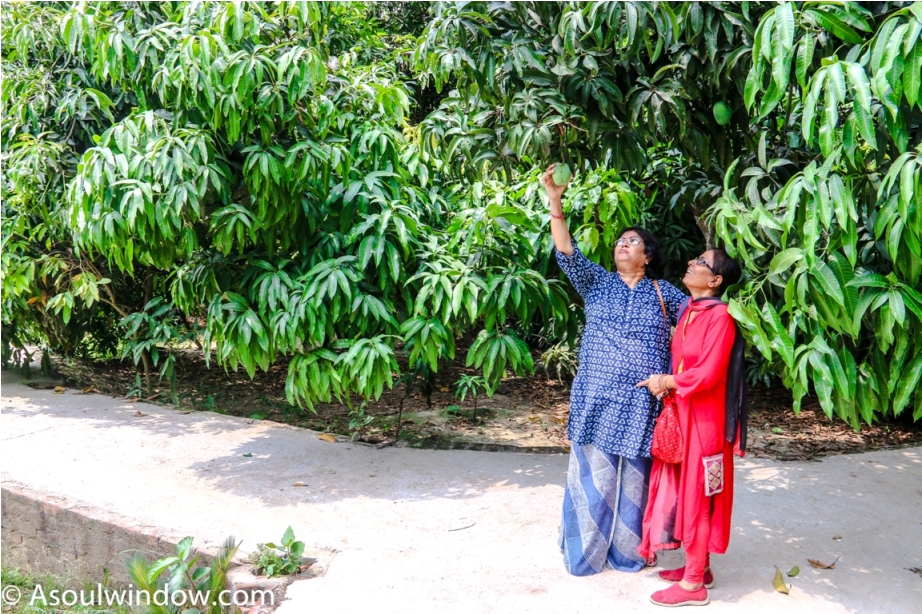 At times, I would call them to Mumbai and visit nearby places such as Goa, Mahabaleshwar, and Lonavala etc. This meant I am not just vegetating at home but instead creating lifelong memories with my loved ones. I get to spend quality time with my parents while using my 'oh-so-precious' vacations well. Forced to attend a boring wedding in Udaipur? Make use of it by visiting the city in spare time and planning a quick getaway to the nearby Kumbhalgarh Fort which has the second longest wall in the world. Got the drift? Many people with desk jobs will find this tip useful.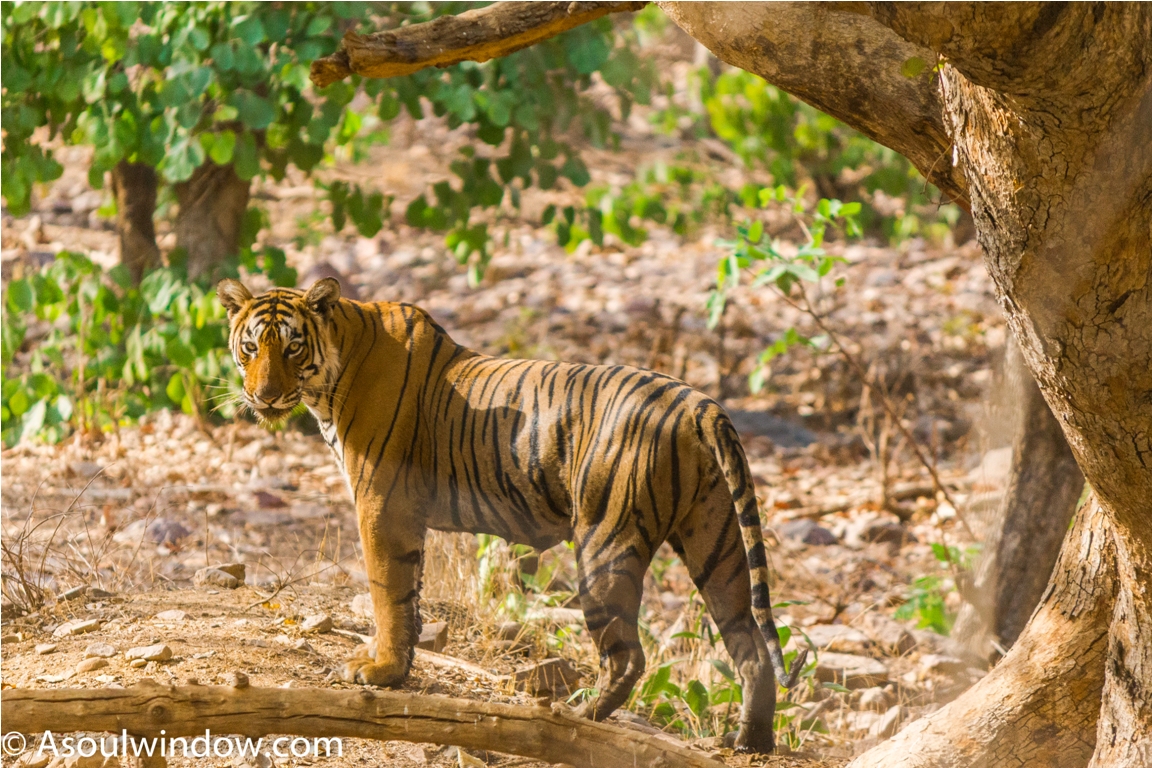 Compare. Compare. Compare!
Always think rationally when planning a vacation. Can you get a similar room at a lower price? Is the other website offering you a lower priced flight? Can you buy that exotic souvenir at a lower price in a less salubrious area? Are you paying too much at a restaurant with fancy ambiance but lackluster food? I was in Ladakh recently. Restaurants served similar tasting Kashmiri and Tibetan food at different prices at different restaurants. I don't mind paying extra for a rare vegetarian dish. However, if it is run of the mill dishes like Thukpa, Thenthuk or Tingmo with curry or even Masala Dosa (Yes, it is available in Leh), I would prefer to eat at a place which costs me less. I personally always pay for the taste, not the ambiance. My travels have taught me that ambiance often costs much more even if the food is nothing to write home about! As far as lunch is concerned, I also often just eat off the street. Not only does it save me money, it also saves me time which comes with a laborious sit down meal. My dinners are more relaxed and often fancy though.
Safeguard yourself from unforeseen situations.
I wouldn't want to be caught in the middle of an emergency in a new country. While traveling to expensive places like Australia, Dubai and Jordan, I was secretly praying in my mind that a kidney stone attack should not show up its ugly face. I am prone to kidney stones, having been hospitalized a few times for it before. Mediclaim sponsored by my office helped me back then as I was still working in corporate. However, now that I am a freelancer, I realize the importance of buying life insurance from a trustworthy brand. It is always better to safeguard yourself from paying expensive medical bills in dollars or pounds. There are so many tools available online regarding life insurance including the human life value calculator. It helps you ascertaining your Human Life Value and the Required Life Cover. At no extra cost to you, it will help you determine the protection you require. Stop procrastinating and go for it!
About Aegon Life
Launched in July 2008 with pan-India operations, Aegon Life Insurance Company Limited has a vision to be the most recommended new age life insurance company. As a joint venture between Aegon – world's leading financial services and Bennett, Coleman & Company – India's leading media house, Aegon Life Insurance adopts the power of global expertise to facilitate a direct to customer approach, leveraging digital platforms to bring transparent solutions, and to prioritize customer's needs. Our product portfolio includes term life insurance plan, pension plans, unit-linked insurance plans (ULIPs), health insurance plans, child education plans, and more.
Also Read:
10 Decisions That Helped Me Achieve My Travel Financial Goals!
Why I love Solo Travel – Part 2
How Travel Blogging Changes My Life
How Kala Ghoda Arts Festival made me fall in love with Incredible India
Spotting Tiger Kumbha. Just 3 feet away from me!
In search of elusive King Cobra in Agumbe
Tiger free safari in Satpura National Park
Spotting my first Wild Tiger in Bandhavgarh National Park
Top 10 reasons to visit Canberra, Australia
Amman Citadel in Jordan – A Time Warp
15 reasons why you should visit Jordan
Spread the love, share this blog
Got any question/comments, ask in the comment section below so that it can benefit other readers.
Email me for collaboration: [email protected]
Be a part of my journey on social media. The travel content I create there is different from this blog.
Pls subscribe/follow/like:
WARNING: COPYRIGHT TO ALL THE TEXT SHARED HERE REMAINS WITH ME. YOU CAN NOT JUST LIFT THE CONTENT AND USE IT WITHOUT MY PERMISSION. STRICT LEGAL ACTION WILL BE TAKEN IF CONTENT IS STOLEN. YES, I AM SERIOUS.
Top Travel Blogger from India