Last Updated on June 4, 2021 by asoulwindow
TOP 22 THINGS TO DO IN GOA
This blog is about the top things to do in Goa. Goa offers something for everyone. Some of the amazing things you can do in Goa for a reasonable price are
Beach Hopping
Temple Hopping
Church Hopping
Heritage Walks Of Goa
Visit A Spice Farm
Attend Unique Goan Festivals
Shopping Guide
Museums Of Goa
Waterfalls Of Goa
Vegan & Vegetarian Food Trails
Take A Cruise Tour on Mandovi River
The International Film Festival of India or IFFI, Goa!
Best Places For Birdwatching
Adventure Sports
Water Sports
Dolphin Watching
Ayurvedic Massage
Get A Tattoo Done
Cycling
Rent A Bike
Attend A Party
Do Nothing aka Susegad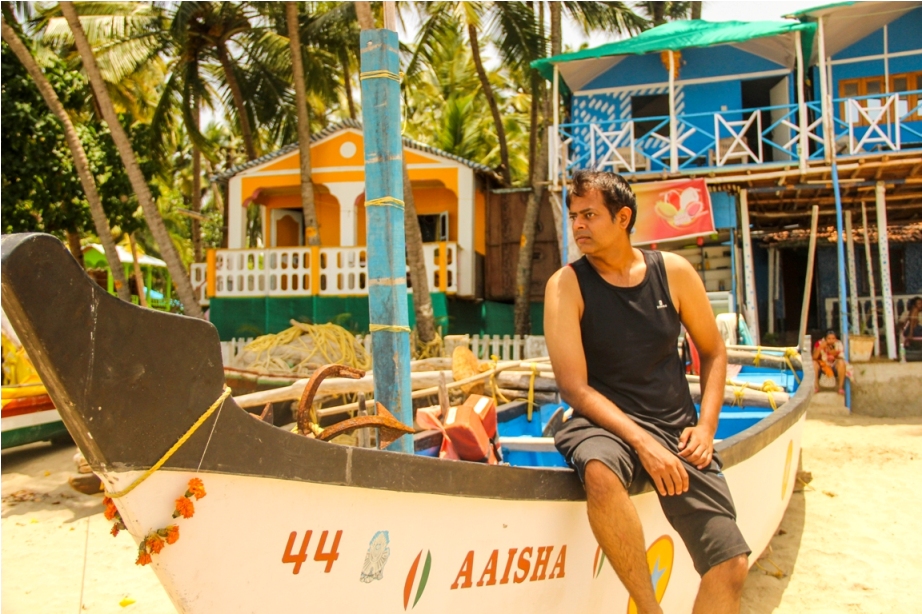 I have been to Goa more than 10 times. Being a resident of Sanpada in Navi Mumbai, we would often take an overnight bus impulsively from Sector 17, Vashi Plaza. Now that I have left Mumbai, I miss those days. That said, I keep coming back to this part of India. I have been to Goa with mostly friends and family. Below is a complete guide on the Top Things To Do In Goa based upon my 10 years of loving Goa.
1. BEACH HOPPING – TOP 22 THINGS TO DO IN GOA
Of course it's the top thing to do in Goa. There is no dearth of amazing beaches in Goa. That said, I love the underrated beaches of Karnataka and Maharashtra equally. But we are talking Goa right now. Though, many travel snobs will pull up their eyebrows on the mere mention of the touristy Baga and Calangute beaches in North Goa, I personally love it. The vibes, amazing variety of food, music and (for me), a comforting familiarity makes it my favourite. Beware, it is not going to be as lively in South Goa, which is often 'preferred' by the travel snobs. Other prominent beaches in North Goa are Candolim Beach, Morjim and Ashvem Beach, the offbeat Coco Beach, the quieter Sinquerim Beach, Anjuna Beach and the nearby Vagator Beach.
I liked Arambol beach too which can be easily accessed from North Goa via Mapusa on a bike ride. The beaches in South Goa are quite and cleaner. I personally liked the Palolem beach (and the wood fired pizzas at some cafes), Patnem beach (I damaged my expensive DSLR camera here) and Agonda beach. I accessed the Butterfly Beach via a boat ride. We visited Butterfly Beach after an early morning Dolphin watching on boat. Other prominent beaches in South Goa are Colva Beach, Betul Beach, Bogmalo Beach, Majorda Beach, Benaulim Beach. This indeed is the top thing to do in Goa.
2. TEMPLE HOPPING – TOP 22 THINGS TO DO IN GOA
It is a well hidden fact that the temples of Goa were systematically destroyed by the Portuguese during their rule which is why most of the prominent temples are located on the outskirts. Some of the existing temples of Goa are
Shri Kamakshi Mandir
Mahadev Mandir
Shri Saptakoteshwar Mandir
Shri Damodar Mandir
Maruti Mandir
Shri Ramnath Mandir
Shri Bhagvati Mandir
Shri Shantdurga Mandir
Shri Rudreshwar Mandir
Shri Nagesh Mandir
1008 Shri Adinath Digambar Jain Mandir
Lakshami Narasimha Mandir
Mahalakshami Mandir
Mahalasa Mandir and Brahma Mandir.
Mangeshi Mandir in Ponda is perhaps the most popular and revered temple in Goa.
3. CHURCH HOPPING – TOP 22 THINGS TO DO IN GOA
There are many ancient and new churches in Goa. The most popular one is The Our Lady of the Immaculate Conception Church which is located in Panjim aka Panaji. The Aishwarya Rai and Shah Rukh Khan starrer Bollywood Film Josh made this Church popular. An exquisite example of baroque architecture, The Basilica of Bom Jesus is a must visit. It is also a UNESCO World Heritage Site.
Based upon the number of year they were built in, the prominent Churches of Goa worth a visit are:
Church of Our Lady of the Mount – Located in Ella, built in 1510
Chapel of St. Catherine – Located in North Goa, built in 1510
Church Of Lady Of Rosary – Located in Bainguinim, built in 1510
Santa Cruz Church – Located in Santa Cruz, built in 1547
St Andrew's Church – Located in Vaddem, Vasco Da Gama, built in 1570
Diogo's Church – Located in Guirim, built in 1604
Basilica of Bom Jesus – Located in Old Goa Rd, Bainguinim, built in 1605
Church of Our Lady of Immaculate Conception – Located in Altinho, Panaji, built in 1609
Elizabeth's Church – Located in Ucassaim, built in 1618
Church of the Cross of Miracles – Located in Bainguinim, built in 1619
Nossa Senhora de Penha de Franca – Located in Bardez, built in 1626
Se Cathedral – Located in Velha, built in 1640
Church of St Francis of Assisi – Located in Velha , built in 1661
Church of St. Cajetan – Located in Velha, built in 1661
Church of St. Anne – Located in Tataulim, built in 1695
Three Kings Chapel – Located in Cansaulim, built in 1721
Alex, Church – Located in Curtorim, built in 1741
Clara's Church – Located in Assonora, built in 1768
Chapel of Saint Sebastian – Located in Panjim, built in 1818
Mae De Deus Church – Located in Saligao , built in 1873
John the Baptist Church – Located in Benaulim, built in 1956
4. HERITAGE WALKS OF GOA – TOP 22 THINGS TO DO IN GOA
Goa is a treasure trove for heritage lovers. Be it old buildings or historical places or an entire locality which is a heritage colony, Goa is rich in heritage sites. The very old Churches and buildings of Old Goa make it a heritage heavy area. Basilica Of Bom Jesus is the most visited Church in Old Goa. I was impressed by its sheer size. Mormugao Fort, St. Augustine Tower aka Church Of St. Augustin, Chapora Fort, Aguada Fort, Reis Mogos Fort and Cabo De Rama Fort are some of the interesting heritage sites in Goa.
My favourite is Heritage Walk in Fontainhas near Panaji though. The strong Portuguese influence can be seen in the architecture of the houses and even in the lifestyle of the people living here. I was surprised to discover such a gem of a destination by fluke!
5. VISIT A SPICE FARM – TOP 22 THINGS TO DO IN GOA
I started valuing the spice farms of Goa more when I visited the similar spice farms in Sri Lanka. Both experiences were nice but you gain perspective only when you visit other countries. You can enjoy a walk through the spice farms in Goa and check out how they grow the local medicinal plants. What's more, you can also buy the aromatic oils from the shopping arenas in most spice farms of Goa. And in case, you are a bit hungry with all the walking, you can dig into a sumptuous lunch of local lunch made from locally produced organic ingredients. I visited the Sahakari Spice Farm . It was nice but I hated the activities involved with elephants such as bath with elephant. Please do not o that. It is torture to the elephants.
6. ATTEND UNIQUE GOAN FESTIVALS – TOP 22 THINGS TO DO IN GOA!
Not many know that Goa has a large population of Hindus. After all, the present Christians is Goa were also once Hindus. Some of the Hindu festival celebrated with much gusto in Goa are Holi, Ganesh Chaturthi and Dahi Handi festival in Mapusa etc. I did stay in Goa during Deepawali, a major Hindu festival. There was not much of a Deepawali celebration going on in the Baga and Calangute area where I lived. I attended the unique celebrations of Tripurari Poornima. Read about it in details on my other blog.
One major Goan festival you need to attend is the annual Goa Carnival celebrated with music, food, dancing and unbridled enthusiasm. It is a very vibrant and colorful festival held in Goa in the month of February in Panaji. The other Goan festivals are
Sao Joao Festival (24th June every year),
Shigmo (celebrated during spring upto 5 days!)
Three Kings Feast
Feast of St. Francis Xavier – Every 3rd December at the Basilica of Bom Jesus.
A vendor selling souvenirs in Mapusa, North Goa. Top Things To Do In Goa. India
7. SHOPPING GUIDE – TOP 22 THINGS TO DO IN GOA!
I am not much of a shopper but I am pretty aware of the shopping scene in Goa. Before I start, please stay away from Kashmiri vendors trying to sell you shawls and (these days) even a Kashmiri restaurant. It's a tourist trap. Buying a Kashmiri Shawl in Goa is not very different from ordering a coffee in an ice cream parlor. Why not buy local,eh!
Mapusa in North Goa is my favourite place for buying local stuff such as Bebinca (local cake), cashews (Raw, salted, fried, take your pick!), quirky souvenirs, cheap flip flops (I picked one!), spices, quirky ash trays, lighters, miniature alcohol bottles with bizarre designs, Feni (local liquor enjoyed best with Limca!) and what not! Their Sunday market is even livelier! The Anjuna Flea market which happens every Wednesday is also a magnet! Do not miss out on any random shop near most beaches. You will surely find something interesting! And LOCAL!
8. MUSEUMS OF GOA – TOP 22 THINGS TO DO IN GOA!
I go to museums only when someone puts a pistol on my head! But mostly, I have observed that when I am inside the museum (any museum), I easily lose track of time and my surroundings. Some museums can be very interesting. Goa has many of them! Some of the interesting museums of Goa are
Naval Aviation Museum in Vasco da Gama
Ancestral Goa in Loutolim
Goa Chitra Museum in Benaulim
Archaeological Museum in old Goa
Museum of Christian Art also in Old Goa
Goa State Museum in Panaji
Palacio do deao
Museum Of Goa
Houses of Goa Museum
Wax Museum and
Big Foot Cross Museum – When I visited, the owner of the Big Foot Cross Museum, Maendra Jocelino Araujo Alvares excitedly showed me his creation, the 14-metre long sculpture of Saint Mirabai. Carved out of laterite, it finds a mention in the Limca Book of Records for being the largest laterite sculpture in India.
9. WATERFALLS OF GOA – TOP 22 THINGS TO DO IN GOA
Not many know that Goa has some very beautiful waterfalls. For example, the Netravali waterfall is just two hours drive sway from Margao which has a railway station. You can also do bird-watching here and spot wildlife. Needless to say, the Dudhsagar falls is the most famous waterfall of Goa. Located near the Goa Karnataka border, the Dudhsagar falls gained massive popularity after it was featured in the Hindi movie 'Chennai Express'. Kulem is the nearest railway station.
10. VEGAN & VEGETARIAN FOOD TRAILS – TOP 22 THINGS TO DO IN GOA
The sheer variety of vegan and vegetarian food available in Goa is impressive. It is India after all – the (default) Vegan and Vegetarian capital of the world! I know places which serve delicious Idli, Vada, Masala Dosa but I want you to eat local! The many Goan food curries also come in vegan versions, such as Mushroom Xacutti, Cauliflower Vindaloo etc. with steamed rice, Mixed vegetable Sarpatel and the Balchão. It's not common to find vegan versions of these but it is possible. Just ask!
11. TAKE A CRUISE TOUR ON MANDOVI RIVER- TOP 22 THINGS TO DO IN GOA
You can take a cruise on the Mandovi river in Panjim aka Panaji like I did with my parents. It's not very thrilling but an experience in itself. Touristy (and disappointing) local Goan dance (I expected more authenticity!) is performed on the lower deck as you nibble the finger food with drinks. I preferred hopping on the upper deck. The views of the Panaji city were nice but not extraordinary. What I enjoyed was the breeze caressing my hair. It can be done once just to silence the curiosity!
12. THE INTERNATIONAL FILM FESTIVAL OF INDIA AKA IFFI – TOP 22 THINGS TO DO IN GOA
One of Asia's First Film Festival, IFFI or The International Film Festival of India, founded in 1952, is a major annual event which takes place near Panaji. It takes place once a year in the month of November. Details can be taken from their website.
The quiet Arambol Beach. Top Things To Do In Goa. India
13. BEST PLACES FOR BIRD-WATCHING – TOP 22 THINGS TO DO IN GOA
It is a little known fact that Goa is a paradise for birdwatchers. I have myself seen many 'exotic' birds sitting on the edges of water bodies in Goa, sometime in hordes. There are many places in Goa for bird-watching, the most popular of which is the Dr. Salim Ali Bird Sanctuary at Chorao Island. You can reach here via a ferry to Chorao Island. The other places in Goa for bird-watching areas below:
Cotigao Wildlife Sanctuary
Verna Plateau
Soccorro Plateau
Merces Plateau
Goa University campus
Bhagwan Mahavir Wildlife Sanctuary
Moira backwaters
Maina Village
Pilerne Plateau
Curtorim village
Carambolim lake
Divar Island
Mhadei Wildlife Sanctuary and even
Beaches like Morjim and Miramar (I saw many birds here!). Just keep your eye peeled and binoculars ready!
14. ADVENTURE SPORTS – TOP 22 THINGS TO DO IN GOA!!!
I have fond memories of parasailing on the Baga Beach in Goa. I negotiated hard and I did it at a reasonable price. You can find the vendors on the beach-side calling out for parasailing/paragliding experiences. For beginners, this is what parasailing means. Do not confuse it with paragliding. I was taken on a speedboat and they dropped me at a larger boat in the middle of the sea. After being harnessed for safety measures, the larger boat moved. Attached to the boat, I soared high in the sky, soaking in the bird's eye view of the beach and nearby hills. It was an exhilarating experience. I am surely going to repeat it on my next Goa trip. The good news is that it is entirely safe!
15. WATER SPORTS – TOP 22 THINGS TO DO IN GOA
Goa is an ideal place to try your hand at some of the exciting water sports. My first jet skiing experience was in Goa. Inspired by that experience, I later made my dad try jet skiing in Tehri Lake, Uttarakhand. I loved it, so did he! Another interesting water adventure sport is the banana ride, best enjoyed with family and friends. You can also try sailing, snorkeling, scuba diving, kayaking, flyboarding (at vagator), Ringo ride aka Tubing, water skiing. Of course, it is the top thing to do in Goa!
16. DOLPHIN WATCHING – TOP 22 THINGS TO DO IN GOA
As with many of my personal travel experiences, my first dolphin safari was also in Goa. Years later, it was followed up by an even better experience in the small and charming coastal town Dapoli, Maharashtra. Though I saw many more dolphins in Dapoli, the ones I saw in South Goa was less in number but was equally good. The blink and you miss appearance which the dolphins make in the sea is a sight to behold. For me, it was as exciting as spotting a Wild Royal Bengal Tiger in a National Park of India. You can embark upon those tours from many beaches in Goa. This is definitely one of the top things to do in Goa.
17. AYURVEDIC MASSAGE – TOP 22 THINGS TO DO IN GOA
I know it is not an authentic Goa experience much like the Kashmiri Shawl vendors who didn't grow up filling their faces with vindaloos and xacuttis. But then shawl is a luxury (Goa's winters are meh!) while a good massage can be a real need when you are very tired after monkeying around for long in the beach or even after long walks (Goa is great for leisurely walks). The massage parlors of Goa are reasonably priced massage parlors which offer Full Body massage, Shoulder massage, Legs massage, you name it they have it. Do not expect a Pattaya style 'Happy Ending' massage please! The massage parlors in Goa are largely run by trained professionals from Kerala, South India. They offer good quality Kerala style, Ayurvedic massages.
If you are one of those foreigners who rent an apartment/bungalow in Goa for months on end, then you can also enroll for the long term massage which can last for as long as you want. Certain courses in the massages are very therapeutic.
If you need a quick fix and on a small budget, watch out for the many freelancing massage therapists who roam around the beach-side. Fancy a massage on the reclining beach chair? It is possible on most beaches of Goa.
18. GET A TATTOO DONE – TOP 22 THINGS TO DO IN GOA
From the cheap temporary tattoos to the 'life changing' or 'life jarring' (depending upon who you are and who your tattoo artist is) and expensive permanent tattoos, Goa has it all. Most of such tattoo parlors are located near a beach (I saw many near the Calangute beach). The shops which offer permanent tattoos always carry a brochure or menu from where you can choose a design.
If you are not keen on a permanent tattoo (like me), you can go for a harmless temporary tattoo. From cute butterflies and dolphins to ferocious lions and scorpions there is a wide variety of tattoo which you can get done on your arms, legs, waist or the unmentionables.
19. CYCLING – TOP 22 THINGS TO DO IN GOA
I had a strong urge to cycle around Goa when Bollywood actress Alia Bhatt falls cutely on one of the roads flanked on either sides by swaying palm trees of Goa. This is what moving pictures, travel blog and good advertisements do to you. Cycling around the villages and small places is even better than the urban spaces of Goa. Cycling around the busy Mapusa, for example can be unpleasant! Old Goa is a nice place for cycling. Or try any offbeat beaches. You can easily get cycles on rent in Goa. Just look around.
20. RENT A BIKE – TOP 22 THINGS TO DO IN GOA
A bike rental local chap is never away in Goa. Generally, they have many bikes at their disposal. The most popular bikes are the easy to drive Honda Activa and similar bikes. Many people, especially foreigners hire Royal Enfield and other high end bikes which are more expensive and not easy to drive for most people. Whatever the bike you choose, just rest assured it will be a pleasant ride. I can ride aimlessly all day in Goa. There are many petrol pumps in Goa but they are far apart. It is a good idea to pick up the petrol sold in many shops in a bottle.
And, of course you need to wear helmet and carry driving license. Please also do carry the required papers. Always confirm with your agent for the papers and helmet before leaving for the drive. I was once fined Rs. 500 in Panaji aka Panjim for not carrying the same.
I lied to the cop that "it's my birthday today, please forgive me." It fell to deaf ears!
21. ATTEND A PARTY – TOP 22 THINGS TO DO IN GOA
Goa is great for parties. As I said before, I love North Goa for its wild and loud parties. I once partied in Tito's near Baga Beach with beauty pageant director and grooming expert Marc Robinson and Miss India finalists. On another occasions I saw Tanaaz Currim, Bakhtiyaar Irani, Delnaz Irani, Rajeev Paul, Apurva Agnihotri, Shilpa Saklani, Konkana Sen Sharma and Ranveer Shorey partying in North Goa. You don't have to be a celebrity to be able to party with other celebrities. People didn't swarm them for selfies! No one cares in Goa. Just respect their privacy.
You can also dance away the night in any random shack in Baga beach like I did with strangers along with Vinayak on one mad night!
The other great places to party in Goa are:
Silent Noise – famed for its silent parties every Saturday on Palolem beach
Curlies, South Anjuna Beach
Chronicle, Vagator
Club Westend – Saligao
Tito's Lane, Baga (My favoutite)
Mambo's Night Club – Great for Bollywood fans, at Baga
Café Lu Musica, Baga
Club Cubana, Arpora
Bora Bora, Morjim
Hilltop, Vagator
Shiva Valley, South Anjuna Beach
Waters, Vagator
Leopard valley, Palolem
Club LPK, Nerul
Sin Q, Candolim
Club M, Morjim
Liquid Sky, Arambol
22. DO NOTHING AKA SUSEGAD – TOP 22 THINGS TO DO IN GOA
There is this joke about Goa. Do not enter a shop during the noon time. The chances are high that you will be locked inside the shop till evening as it is their precious susegad time. The Goans take their afternoon nap very seriously and they even have a term for it – susegad. You can spend the afternoon like I did – just lazing around on the reclining beach chair with perhaps a good book. Sleeping in afternoon in Goa is a pleasure. Try it!
Based upon my personal experience, that's the best I could come up on Top Things To Do In Goa. If you have any more points which I have missed, feel free to write in the comment section below.
The view from my Soul Window is carefree!
Please click below image to follow me on Instagram for free tips and advice on travel:
Please Click Below Links For More Free Guides On Goa –
Quick & Easy Guide to North Goa With Itinerary
Offbeat Goa: Unique Boat Festival during Tripurari Poornima
Spread the love, share this blog
Please follow the hashtag #ASoulWindow on Instagram, Twitter and Facebook for my free tips, pictures, videos and information on all things travel!
Got any question/comments, ask in the comment section below so that it can benefit other readers.
Email me for collaboration: [email protected]
Be a part of my journey on social media. The travel content I create there is different from this blog.
Pls subscribe/follow/like:
WARNING : COPYRIGHT TO ALL THE CONTENT SHARED HERE REMAINS WITH ME. THE IMAGES AND TEXT IN THIS BLOG ARE BY ME UNLESS MENTIONED OTHERWISE. YOU CAN NOT JUST LIFT THE CONTENT AND USE IT WITHOUT MY PERMISSION. STRICT LEGAL ACTION WILL BE TAKEN IF CONTENT IS STOLEN. YES, I AM SERIOUS.
Top Travel Blogger from India