Last Updated on April 8, 2023 by asoulwindow
Information about Pavagadh
Pavagadh, also known as Pavagarh or Pavagadh Mahakali Mandir near Vadodara and Champaner is a Shakti Peeth and a major Hindu pilgrimage of Gujarat in West India.
The famous Mahakali Temple, which is a spiritual magnet in this region beckoned us. The Kalika Mata Temple, perched on the Pavagadh Hill or Mataji's hills offers spectacular views of the ground below.
Located in Panchmahal district near Vadodara, every day the devotees queue up on the ropeway station while some prefer to trek up the road.
Not only does crores of Hindu devotees visit Pavagadh, but it is also popular with educational institutes who conduct their excursion programs here.
It was not even in my plan. I think the place chose me. That is how it always happens with me when it comes to spiritual places. Whether it is the epic Kailash Mansarovar Yatra in Tibet or Vaishno Devi Mandir in Jammu, I have always ended up visiting these holy places without any plan as I normally do.
I am sharing some lesser-known facts about Pavagadh which are no-where to be found in the old traditional guide books on travel. This is the most comprehensive travel guide on Pavagadh ever. Do share this information packed guide to Pavagarh with your friends and family.
Nomenclature/Etymology of Pavagadh
Pavagadh is also spelt as Pavagarh.
Both Pavagadh and Pavagarh are used interchangeably in this blog. Both of them mean the same.
Why is Pavagadh famous?
This tribal area, inhabited mainly by the Rathwas, is very popular as a Hindu pilgrimage. More than 25 lakh pilgrims visit Pavagarh every year. The Hindus visit Pavagarh for the famous Kalika Mata Temple, a Mahakali Mandir while the Muslims visit a Dargah, which is also located on the Pavagarh Hill, in close proximity to the temple.
Baiju Bawra from the 16th century, the medieval dhrupad musician and a contemporary rival of Tansen, hailed from Champaner. Pavagadh is also known for its famous ropeway which is very popular with both kids and adults.
The nearby Champaner, teeming with ancient Islamic monuments is popular with history buffs. Pavagarh has its roots in ancient Triassic Period. Since Pavagarh is a short distance from Vadodara, it is very popular with Hindu pilgrims where rush hour is every hour.
Legend of Curse of Mahakali
Here is all you wanted to know about the legend of Pavagadh. As per the local beliefs Goddess Mahakali disguised as a woman, danced in Garba celebration during Navratri period. The last Patai known as Jaisinh Rawal from the Patai Raval Family who ruled here after King Vanraj Chavda (746 C.E. to 780 C.E.), watched her dance with a roving eye.
Enraged with the dirty looks of Jaisinh, Goddess Mahakali cursed him that his empire will soon see downfall and destruction.
Who is the king of Pavagadh? King Vanraj Chavda was the original founder of Champaner, in memory of Champa, his able minister. Hinduism is full of such interested episodes which make travelling in India so different.
History of Pavagadh: Who attacked and destroyed Champaner?
As predicted, Mahmud Begada, a Muslim invader from 15th century, soon attacked Pavagarh and killed Jaising. He started his rule here and even shifted his capital from Ahmedabad to Pavagarh temporarily.
Mahmud Begada commissioned umpteen buildings in the Champaner region, many of which still stand today as a witness to the gory past of the place. The well maintained and still surviving Kevda mosque, Jama Masjid, Nagina Mosque, Uohra Mosque etc were built at the foot of Pavagadh on a foundation of bloodshed and unimaginable violence.
While these monuments are located at a walking distance from each other, Palace of Begada is situated near Vad Talav aka banyan pond, 2 kms away from Champaner. This place sure has a rich history which is little known to the outside world.
Where is Pavagadh located?
A gateway to Panchmahal, Pavagarh is located in Panchmahal district near Vadodara, a big city in Gujarat. Located on the top of a hill, it offers sweeping bird's eye views, especially, from Halol.
Since Pavagarh is situated in a Tribal region, Mr. Hari Parikh established Rangpur Ashram, which takes care of the welfare of tribal people. Pavagadh is also a source of the Vishwamitri river.
What is the height of Pavagarh Hill?
This is one of the commonly asked questions on Pavagadh. Total height of Pavagarh Hill is around 2700 feet or 822 meters which is why the scenery from here is visually stunning.
Who is Maa Kali?
Which goddess is there in Pavagadh? Mahakali, also known as just Kali, is the dusky mother, whom Hindus love and worship since times immemorial. The Hindu deity who is much loved by Hindus is a ferocious form of Durga maa. Even the great holy Indian saints such as Sri Ramakrishna Paramahansa and Swami Vivekananda were her famous devotees.
Soul Window facts
This Hindu deity Mahakali has a fearful appearance what with her 4 arms carrying a human skull cap kapala, a severed head, a trishul or trident and a khadga (sword), I do not remember any other religion except Sanatan Dharma where women are so powerful!
It is believed that Maa Kali was born out of the brow of Maa Durga, when she was involved in a war with the evil forces. Though worshiped all over India by Hindus, Maa Kali holds a special place in the Socio-Cultural-Political milieu of West Bengal in East India.
Inside Maa Mahakali Mandir
Which goddess is worshipped in Pavagadh? Maa Mahakali Mandir is the top place to see in Pavagadh. Needless to say, thousands of Hindu devotees visit Pavagadh every day.
As the crowd pushed and shoved, I managed to have a good darshan of Maa Kali. Here is what I saw inside the Maa Mahakali Temple. Maa Kali here has been represented with 4 arms. While she carries the severed head of a demon in one hand, she wields a sword or sickle in another.
Her 3rd and 4th hands are raised in a blessing like mudra, as if protecting the devout from any evil forces. Two more severed heads dangle from her ears. While human skulls serve as her garland, a girdle of severed hands wrap around her waist. Her red eyes, face and breasts are awash with blood and her red tongue protrudes.
And she stands on the chest of Shiv Bhagwan with one foot even as her other foot lies over his thigh. Shiv ji is her beloved husband.
Also read: My journey to Kailash Mansarovar Yatra. This is where it all began!
Darshan Timings of Pavagadh Mahakali Temple
Pavagadh Mahakali Temple is open every day from 5 a.m. to 7 p.m. The Mahakali temple is open 365 days a year.
Timing for morning aarti: 5 a.m.
Timing for evening aarti: 6:30 p.m.
Festivals of Pavagadh
Two big Hindu festival of West Bengal – Navratri and Dushehra are associated with Maa Kali. Expect huge crowds in Pavagadh during the Hindu festival of Navratri and Dushehra.
About Kailkamata Temple
Believed to be one of the 51 holy Shakti Peeths of the world, Kalikamata temple has been a major Hindu Pilgrim centre since times immemorial. The temple is perched on the top of a cliff, surrounded by dense jungles. Located at a height of 1523 feet or 550 meters, The temple can be reached by either feet or ropeway.
Also known as the holy Maa Mahakali Temple, the pre historic Goddess has been worshiped by Hindus since thousands of years. It is believed that if you ask for a wish here, it is fulfilled by Maa Kali.
Mazaar in Maa Mahakali Temple
As is common with many Hindu temples, you can almost always see an Islamic structure nearby, thanks to years of invasion by Muslims from Turkey, Uzbekistan etc. Maa Mahakali Temple is no exception. The dargah of Pavagadh is another top place to visit in Pavagadh.
While the Hindu shrine is located on the ground floor, the top part is occupied by an Islamic Mazaar aka sacred grave of Muslims.
I noticed the saffron existing with the green and more than a case of brotherhood and religious fraternity, it seemed like invasion. I mean, what is a mazaar doing at the top of a holy temple which existed before the mazaar.
Much like Islamic destruction in Kashi, Mathura and Ayodhya, this might have been a result of invasion by Muslims here as well.
Is Pavagarh a Shakti Peeth?
Many people ask if Pavagadh is a Shakti Peeth? Well, during my visit here, I saw many government boards stating that Pavagadh is indeed one of the 51 Shaktipeeths around the world.
During a tumultuous episode, the mortal body of Mahashakti Devi Sati had split into 51 pieces and fell on 51 different places, including present Pakistan, Tibet, Bangladesh and Nepal. The places where these body parts fell are major Hindu pilgrimages now.
As per the claim of the board, the fingers of right leg of Maa Sati fell on Pavagadh, thus making it one of the Shakti Peeths. It is also said that impressed with the strict penance or Kathor Tapasya of Maharishi Vishwamitra, Shri Kalika Maa presented herself physically and fulfilled his wishes.
Ambaji Gabbar Parvat Mahima
The nearby Gabbar Parbat, also in Gujarat is one of the main 51 Shakti Peeths of the world. It is also known as Hridaya Peeth because the heart of Sati Mata fell here. Hridaya means heart. Even today the footprints of Maa Amba ji and the marks of Chariot wheel are present at Gabbar Hill.
Hindus firmly believe that during ancient times, in order to kill demon King Ravan, Maa Amba had presented Shri Ram with the Ajay Baan on the very same Gabbar Hill. It is that that this baan or arrow was instrumental in killing Ravan. It is interesting to find places related to Hindu epic Ramayan during my travels.
Even the chaulkarm or mundan ceremony of Shri Krishna from another Hindu epic Mahabharat also happened on Gabbar Hill.
It is common to see women tying holy thread on the Paras Peepal tree on Gabbar Hills to protect their family and attract prosperity.
Gabbar Hill is located just 305 kilometres and 5 hours and 20 minutes away from Pavagadh on the Modasa Godhra Highway. The views from Gabbar Hill are as breath-taking as the views from the Pavagadh Hills.
Soul Window Interesting facts
Did you know that one Shaktipeeth is located in Tibet as well? Present in the form of a stone slab, the Dakshayani Shakti Peeth is present near Kailash Parbat, the home of Bhagwan Shiva. The right hand of Sati Mata had fallen here. Devi Dakshayani is known for destroying Daksha Yagya.
Maa Mahakalika Udankhatola Ropeway
'Most Modern Ropeway of India' Screamed a yellow and black board. My experience of availing the ropeway facility, which is operational since the year 1986 was good.
The ropeway was of very good quality, at least much better than what I had seen in Rajgir in Bihar. But not as good as the best Indian ropeway I had taken at the famous Vaishno Devi Mata in Jammu. The Gondola ride at Gulmarg falls somewhere in between.
It is the quickest and most comfortable way to arrive at the hill top near Maha Kalika Temple from Manchi. It is also the best thing to do in Pavagadh Gujarat.
It takes only 5-6 minutes to reach Kailkamata Temple via a ropeway, officially known as Maa Mahakalika Udan Khotala Ropeway. However, we spent a lot of time just waiting to board this passenger ropeway. There is always a long queue for not only darshan at the temple, but also at the Maa Mahakalika Udan Khotala.
We waited between metal rods (to keep the crowds in control), using the time to talk sweet nothings, chat or just boasting about our Gujarat trip live on Instagram. Still bored?
Just buy Mango Dolly, Zulubar or Choco Cones from the Ice Cream shops aka 'Refreshment Zones' near queues and make the kids go red with envy. Taking a ride on ropeway is an exciting thing to do with family and kids. Many people take the ropeway ride just for the experience.
This ropeway is operational since the year 1986. The ropeway starts from Manchi and ends at Maha Kalika Mandir. The same distance when covered by foot takes around 1 hour. The rope way facility is limited however. Once it ends, you need to climb up an easy 250 stairs from here. Even if you can walk, taking the ropeway is the most unusual things to do in Pavagadh.
Toilet facility in Pavagadh Ropeway
Washrooms are present, so if it takes too long, you can jump on (or bend under) the rods, take a leak and join back the queue. Washrooms are also located at several places throughout the walking path of Pavagadh.
Other facilities at Pavagadh Ropeway
First aid
Rest house
Refreshment counters and kiosks
Fire brigade
Wheel-Chair for differently abled
Toilets
Dust bins
Drinking water
Television
Garden
Children's park
Puppet show
Weighing machine
Timings of Udankhatola or ropeway
This is a frequently asked question on Pavagarh.
The Pavagadh Ropeway timings are at below:
April to June: 7:30 a.m. to 3:45 p.m.
October to November: 7:30 a.m. to 3:45 p.m.
July to September: 8:00 a.m. to 3:45 p.m.
December to March: 8:00 a.m. to 3:45 p.m.
Time taken by Ropeway: 6 minutes
Carrying capacity of ropeway: 400 people in 1 hour
Pavagadh ropeway ticket prices
Regular: INR 98 per person
This is suitable for walk in individual visits like mine. Includes both 'to and fro' tickets.
Students: INR 686 per person
This is discounted ticket price for up to 8 students. Includes 'to and fro'.
Concession: INR 65 per person
This discounted 'to and fro' ticket applies for war widows and differently abled people.
Package: INR 178 per person
This includes one 'to and from' ticket to both Kalidevi at Pavagadh as well as the Shakti Peeth Amba ji.
Annual Pass: INR 840
Many people keep coming to Pavagadh frequently on occasions such as Ashtami, Purnima and weekends. This annual ticket pass is for them. It is valid for 12 'to and fro' rides on the Pavagarh udankhatola.
Annual Pass: INR 3250
Same as above but for 50 trips.
Dudhia Tank
It is a huge water reservoir in the Pavagarh complex. This lesser-known place is secret sightseeing attraction of Pavagadh. Do not miss it!
Ancient Jain Temples of Pavagadh
Built entirely of white marbles, the ancient Jain Temples, which were overlooked by the Hindu pilgrims, who were tired yet the focussed caught my attention. Dating back to 14th and 15th century, the Jain temples give a glimpse of amazing architecture and designs prevalent in ancient medieval India.
We stopped at Shri Lavkush Charan Digambar Jain Mandir and the nearby Shri Suparśvanātha Digambar Jain Temple built in reverence to Suparśvanātha – the 7th Jain Tirthankar. Jain and Hindu temple have always co-existed beautifully, at times making it hard for some to differentiate between the two.
Constructed out of pure white stone, the temples stand out with its inimitable aesthetics. Most notable are standing and seated images of Jain deities.
It reminded me of elaborate Jain temples of Mumbai and Rajasthan. Gods from the Jain pantheon can also be seen on the external walls of the temples. The 3 main types of Jain temples located on the Pavagadh Hills are as under:
One Group is located near the Dudhia Tank, close to the Pārśva temple. This group of temples are in the southeast direct of Pavagarh Hills.
Second Group of Jain Temples are called as Navalakka Temples. The Bhavanaderi Temples present here are located near the Naqqarkhana gate.
Third Group of Jain Temples are devoted to Chandraprabhu and Tirthankaras Suparshvanatha.
Swetamber Jain Temple is another unexplored place of Pavagadh.
Pavagadh: A Pre-Historic Site
Pavagadh is ancient! Many pre-historic stone tools have been recovered in and around Pavagadh hills, indicating the fragments of stone age present here. It reminded me of pre-historic sites I saw in Bhimbhetka in Madhya Pradesh and pre-historic Rock paintings in Chattisgarh.
Champaner and Pavagadh are christened after the geographical features of the area, viz. the light-yellow colour of the rocks accompanied by a dash of red. The red resembles the Champaka flowers, hence the name. The entire region is still just rocks and forests, peppered with devout Hindus climbing up and down from the hill.
Interesting facts
Did you know that history of the establishment of Champaner dates back to 8 century C.E.? It was set up by the Chauda dynasty.
Other Top Places to see in Pavagadh
Since this region is punctuated with architectural marvels, we didn't end our trip with our visit to Pavagadh. There are many popular picnic spots near Pavagadh.
In fact, the famous Champaner-Pavagadh Archaeological Park is the only UNESCO World Heritage Site of Gujarat. Needless to say, this region is protected by Archaeological Survey of India or ASI.
Dhaba Dungri:Located between Pavagadh and Halol, Dhaba Dungri is a famous temple of Shiv Bhagwan. Known as the "Tapobhumi" of Maharshi Vishwamitra, it is thronged by Hindu pilgrims on a daily basis.
Ponds: The ponds located here are some of the unusual places to see in Pavagadh. Telia Talav, Vada Talav and Dudhia Talav are the nearby ponds, located on the foot of Pavagarh. Kabootar Khana is also located nearby. These are also free thing to do in Pavagadh.
Virasat Van gardens are located at the footsteps of Pavagarh hills. It is an offbeat place to see near Pavagarh.
The temple of Shalkh
This is another offbeat place to see in Pavagadh.
Bhadrakali Temple
Also known as Bhadrakali Mataji Mandir, do not miss visiting this Hindu temple
Seven Arches or Saat Kamaan
While descending down from Pavagadh, we came across ruins of Saat Kaman, the literal meaning of which is seven arches. 1 arch has been lost to time. Only 6 arches remain here, hidden behind dense jungles of the hills.
A palace here existed once too, but it is now destroyed and buried under the ground. We stopped here to catch our breaths, take some pictures and soak in the breath-taking view of the heritage forest around us.
This architectural monument is built entirely of stone. Seven Arches is located away from the crowds on a hill towards the south of Champaner. Saat Kamaan is a must-see place near Pavagadh, sandwiched between the Saddan Shah and Budhia Gate of Pavagadh.
Atak Dwar
Atak Dwar is an old entrance gate. Ruins near Atak Dwar are also worth a visit. Located on the Pavagarh hills, remnant of medieval catapults are found here. This represents the military practises prevalent in those times. Ruins at South Bhadra Gate is also significant.
Excursions from Pavagadh
There are many unusual places of interest located near Pavagadh. These nearby places are a must-visit. You can read about these tourist attractions of Gujarat in my travel blog A Soul Window which has also been celebrated as the Top Indian Travel Blog. A Soul Window is also the No. 1 travel blog of India.
Some of the best sightseeing places near Pavagadh are listed as below:
Champaner Pavagarh Archaeological Park
I enjoyed my visit to the offbeat Champaner Pavagarh Archaeological Park, which was announced as a UNESCO World Heritage Site in the year 2004. A local NGO had lobbied for a whooping 20 years to get the UNSECO tag for Champaner.
What is Champaner Pavagarh Archaeological Park famous for? You can see the early Islamic and pre-Mughal city in Champaner. This was during one of the earliest Islamic attacks on India. This is a popular tourist place.
Vadodara
Do visit the grand Laxmi Niwas Palace, Kirti Mandir etc. Vadodara is located just 55 kms away from Pavagadh. Vadodara is a nice weekend destination from Mumbai and Ahmedabad. There are many points of attractions located here.
Ahmedabad or Karnavati
Karnavati or Ahmedabad is a must-visit city and capital of Gujarat. Ahmedabad is located 185 kms away from Pavagadh.
Little Rann of Kutch
Also known as Wild Ass sanctuary, it is a hidden gem near Ahmedabad. This major attraction is a must-visit place. If you are into wildlife, then you can also travel to Gir National Park which is the only home to Asiatic Lions in India.
Nal Sarovar Bird Sanctuary
This is an offbeat destination for birdwatchers. Located near Ahmedabad, it is also a famous picnic spot for locals.
Anand
Known for its white revolution of India that transformed the dairy industry of India. Anand is located 80 kms away from Pavagadh. This place is off the beaten track.
Machi
Do visit the ruins of Rawal Palace in Machi and let the stories, drama and poems on Patai Rawal grow on you. It is an unheard-of place.
Interesting facts:
Did you know that Champaner continued to serve as the political capital of Gujarat till as late as year 1536 C.E.
Vegan and Vegetarian Food in Pavagadh
I am a major fan of vegetarian and vegan food of Gujarat. I was excited to taste some local delicacies of Gujarat in Pavagarh. I had a great time enjoying fresh poha, fafda, dhokla, Sabudana Khichdi, khaman, Gujarati thali, tava pulao etc in Pavagadh. In winters, you can also expect undhiyu with puri. It is one of my most favourite Gujarati dish.
Once we returned to Vadodara, we sampled even more exciting local food. You can read my complete guide to food in Vadodara.
Souvenirs Shopping Guide to Pavagadh
You can buy various pooja samagri, trinkets, artificial jewelleries, toys etc from the countless shopping stalls that line the streets. Most of these stalls are located near the main temple.
ATM in Pavagadh
Pavagadh has few ATMs. Neither is digital currency popular here. It is better to withdraw some cash from Vadodara or Mumbai, Pune and Ahmedabad before you start your Pavagarh tour.
Backpacking Budget Travel Tips for Pavagarh
Pavagadh is a free place to visit in Gujarat! This brings down the travel cost. The only thing we spent on the Pavagadh trip was on hired car, food and the ropeway while going up. While returning we walked down the hill. You can take a bus to Champaner too.
We were 4 friends traveling together, so we booked a car and had split the cost.
Luxury travel Tips for Pavagarh
Luxury facilities are only available in Vadodara, which is from where most people make a day trip to Pavagadh. Do not expect any luxury at Pavagadh. It is a religious place, not a holiday destination.
Solo Trip Tips for Pavagadh
It is easy to go on a solo trip to Pavagadh as both male and female, thanks to robust public transport of India, good road infrastructure and availability of low-cost accommodation.
Is it safe to visit Pavagadh?
Gujarat is one of the safest places in India for solo women travellers. Pavagadh is not an exception!
Photography Tips for Pavagadh
Do not forget to take pictures and videos of the breathtaking views of the green valley from the ropeway. Once you reach the top of Pavagadh, your eyes will again be treated with jaw-dropping panoramic views of the valley below. You can also take pictures of people, rituals, the atmosphere of Pavagadh. Clicking pictures inside the main shrine is not allowed though.
Languages spoken in Pavagadh
Gujarati is the main language spoken and understood in Pavagadh. People also understand and speak Hindi, Marathi and English very well in Pavagadh and most of the other touristy places of Gujarat.
Where to stay in Pavagarh
Most people who visit Pavagarh are either locals or visit from Vadodara. Generally, the devotees make a day trip from Vadodara so it makes sense to stay here as it is a big city with many facilities.
You can also stay in various holiday homes, hotels, lodges and rest houses in Machi.
If you still want to stay in Pavagadh, you can settle for Hotel Champaner in Pavagadh. Their contact details are as below:
Phone: 02676-245667, 245641
Mobile: 09909925026, 09909925050
Best time to visit Pavagadh?
Pavagadh is a year-round destination. The Hindu devotees do Pavagadh tour throughout the year in large numbers.
Monsoon: During monsoon, one can expect many tourist attractions such as voluptuous waterfalls in and around Pavagadh hill. It was however dry when we visited.
Winter: Winter is the best time to visit Pavagadh because the weather is pleasant and temperatures are low.
Summer: Expect high temperatures and unfavorable weather in summer. That however does not deter the real devotee of Maa.
What to wear in Pavagadh?
The winters of West India are not as cold as winters of North India and North East India. You can wear light cotton clothes throughout the year, when visiting Pavagadh and Vadodara. Carry light woolen clothes if you are prone to cold weather in winter months.
How many days to spend in Pavagadh?
What can I do in 1 day in Pavagadh?
We did a one-day tour to Pavagadh as a weekend destination from Vadodara and Mumbai. It is easy to make a half day tour to Pavagadh too. We visited Pavagadh followed by Champaner Pavagadh Archaeological Park after lunch on the same day. If you skip Champaner, then you can easily have darshan of Maa in 2-3 hours or half day.
What can I do in 2 days in Pavagadh?
Since we visited Champaner as a weekend getaway from Mumbai, we saw all the major attractions of Pavagadh, Champaner and Vadodara in just 2-3 days. What's more? We even saw the jaw dropping mass Garba dance at United Way in Vadodara. Do read my detailed travel blog on these places.
Local Transport for sightseeing in Pavagadh
Autorickshaws and local public buses are easily available in and around Pavagadh, Champaner and Vadodara. These are low cost and have good frequency.
How to reach Pavagarh
Located just 46 kilometres away from Vadodara aka Baroda in Gujarat in West India, I visited Pavagadh after filling my face with all the delicious vegetarian food in Vadodara and drowning in the festive fever of the grand United Way Garba celebrations during the Hindu festival Navaratri.
Pavagadh is an easy and quick weekend getaway from Mumbai and Ahmedabad. This historic destination can be easily visited in 1-2 days.
Soul Window Travel Tips
My practical advice is to club Pavagadh, Champaner and Vadodara in one trip. Visit 3 three major tourist attractions as a weekend getaway from places like Mumbai, Pune, Surat or Ahmedabad aka Karnavati.
By air: Nearest airport from Pavagadh is at Vadodara.Othernearbyinternationalairports are located at Mumbai and Ahmedabad.
By rail: Nearest railway station from Pavagadh is at Vadodara. We arrived in Vadodara from Mumbai. We stayed in Vadodara and enjoyed the Garba festival, visited all the major attractions and filled our faces with great vegetarian food before booking a car to Pavagadh one morning.
By Bus: We took a bus up to the plateau called Machi Haveli, which has an altitude of 1607 feet or 490 meters. From Machi, you can take a ropeway ride up to the stairs to the Mahakali Temple. The bus was full so we had to stand which I didn't mind because we are young and the bus ride is short.
Contact of Bus Stop at Halol: 02676-220422, 221097
Internal Transport in Pavagadh
State Transport bus services are easily and frequently available for Manchi from both Pavagarh Bus Stand and Halol.
You can alternatively also hire a private taxi or hop on to shared jeeps and autorickshaws which are cheaper from both Halol and Pavagadh.
Palki or Palanquin in Pavagadh
Palki or Palanquin in Pavagadh is also available at Pavagadh. People with medical conditions, senior citizens and differently abled people make use of Palki or Pallanquin in Pavagadh. It is carried by humas.
Contact details for Pavagadh
You can easily plan a trip to Pavagadh alone and by your own. In case you still need help below are the contact details to plan your Pavagadh trip:
Phone numbers: 02676-245649/245650
Fax: 02676-245650
Email address: rm_kal@ ushabreco.com
Conclusion: Why visit Pavagadh?
Is Pavagadh worth visiting? Yes, of course. Pavagadh tourism needs no introduction!
To summarize, Pavagadh or Pavagarh is one of the most important Hindu pilgrimages which needs no advertisement. Lakhs of Hindu devotees visit Pavagadh Mahakali Mandir on a regular basis.
There are indeed many things to do in and around Pavagadh. This detailed travel guide is the most exhaustive article on Pavagadh. Do share it with your family and family and inspire them to visit Pavagadh.
The view from my Soul Window is God sent!
Pin this blog to save the blog and plan a trip later!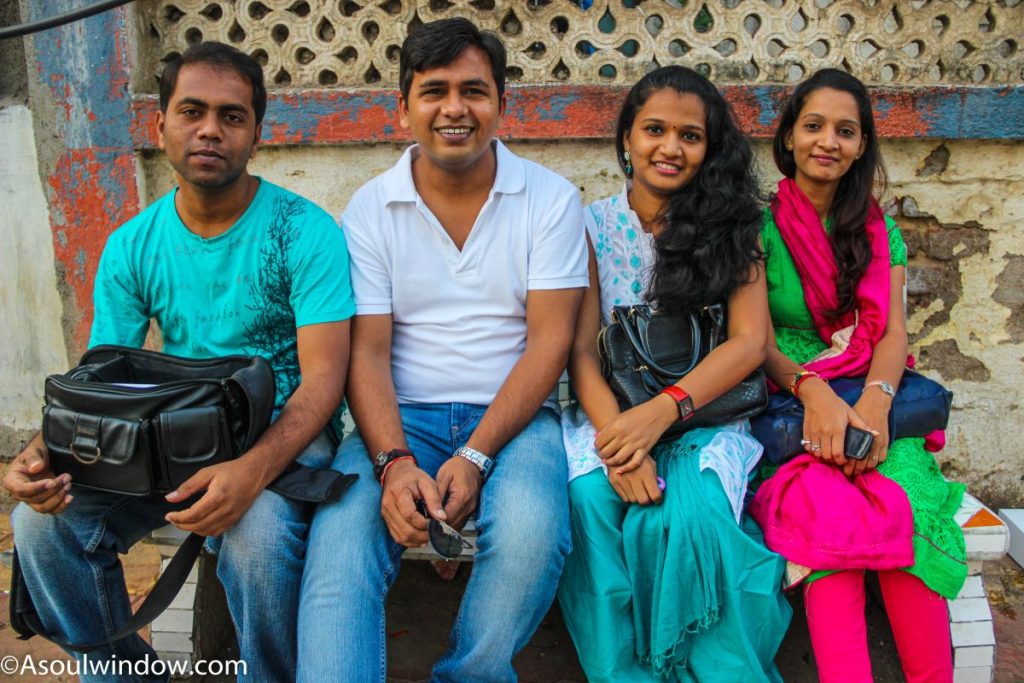 Related Blogs
Gujarat Blogs
Nal Sarovar Bird Sanctuary
Wild Ass Sanctuary
Rann Utsav
Blogs on West India
Goa Blogs
North Goa
Things to do in Goa
Guide to Goa
Things to do in Palolem Beach
Offbeat Goa
Arambol beach
Best Time in Goa
Maharashtra Blogs
Wai
Bhimashankar Mandir
Shri Swami Samarth
Treks near Nashik
Panhala Fort
Stay in Mumbai
Lonavala Guide
Kaas Plateau
Student life of Pune
Aamby Valley
Babington Point
Mahabaleshwar
Shirdi
Velas
Monsoon treks
4 a.m. Mumbai
Places to see in Mumbai
Kala Ghoda Arts Festival
Gudi Padwa
Panchgani
Igatpuri
Kolhapur
Sankeshwar
Malshej Ghat
Matheran
Bhandardara
Naneghat Trek
Dhak Bahiri Trek
Lohagadh trek
Rajmachi Trek
Harihar Fort Trek
Alibagh
Daman
Ganapatiphule
Karnala Bird Sanctuary
Nagpur
Nasik temple
Nasik Kumbh
Raigarh
Sula Vineyard
Shani Shingnapur
Ellora Caves
Top Travel Blogger from India