Last Updated on December 5, 2019 by asoulwindow
Here is how Highest Blogger Meet made it to India Book Of Records near Khardung La in Ladakh. It was one epic road trip through Ladakh. OYO Rooms also announced OYO Nauts in the event. Incredible India!
Imagine this! The placid lake reflected the naked mountains of Ladakh, remarkable due to the patches of snow on them. Dramatic clouds nudged each other shyly. A herd of yaks nonchalantly grazed on the green pastures. Once bored they decided to cross the lake with a self important swagger fit for National Geographic shows. The cold breeze made unique patterns on the lake as the Marble statue of Buddha sat sang froid on a platform in the middle of the lake. I sat on one of the rocks on the grass and gazed at the lake meditatively. The only humans I could see were a bunch of giggly travel bloggers from India accompanied by scouts from Scout My Trip (The ultimate road trip planner) and folks from OYO Rooms. Exotic local birds zipped past me as I waited for the Highest Blogger Meet to unfold.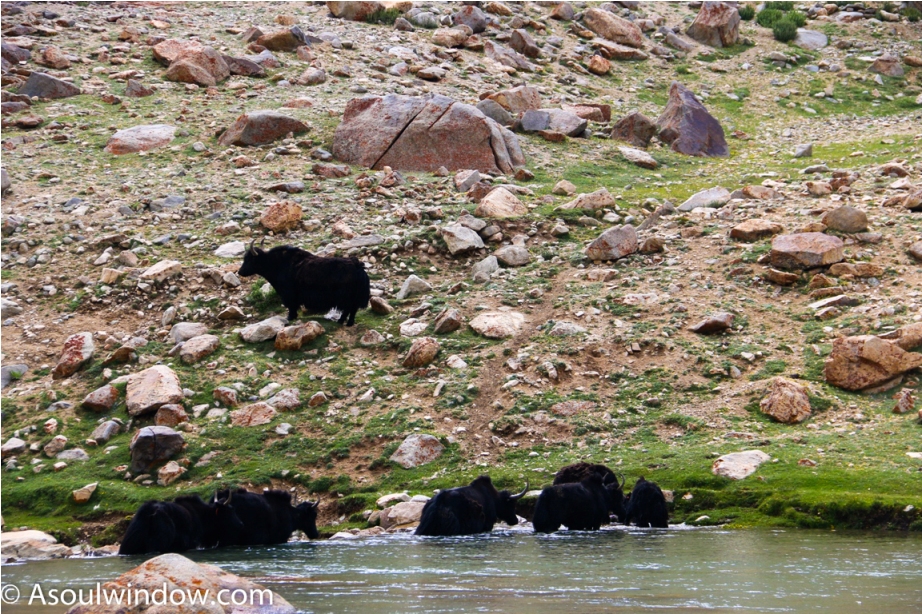 Check out #AageSeRight on social media for cool posts!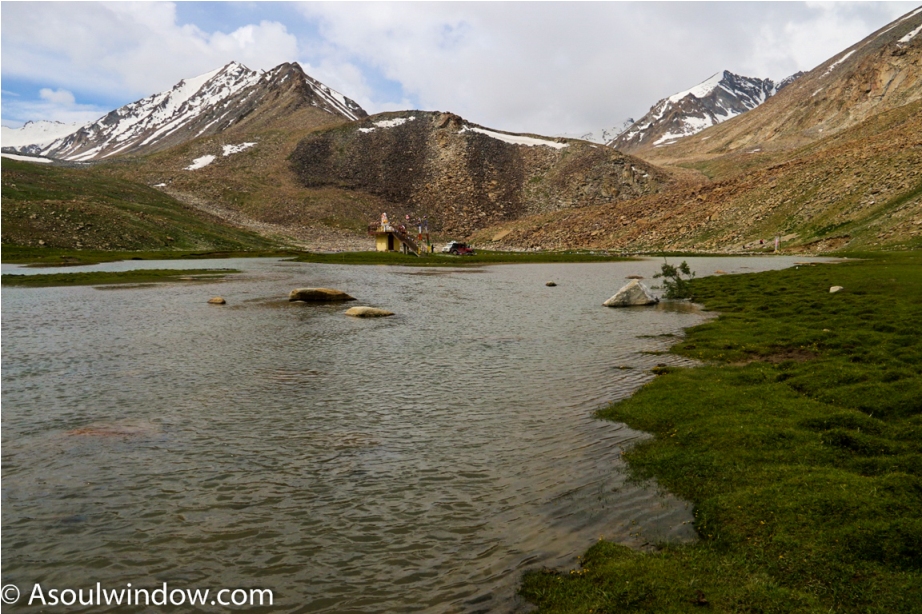 Foldable chairs and mattresses were arranged in a circular fashion. Arrangements to cook instant noodles (OK, Maggi if you insist) for more than 20 people were being made in the open. A convoy of SUVs which carried us, were parked on a distant platform. I have attended many blogger meets but nothing compares to this. The venue & company made all the difference to this bloggers met.
Buddha Park, just a few kilometers away from Khardung La, the highest motorable road (disputed) in the world, falls to the right if one is driving from Khardung La towards Nubra Valley. It is unmissable yet very few travelers make a pit stop here, maybe because it's not popular yet. In fact, I spotted it during my 16 days long trip to Ladakh in 2016 and was curious to explore it. I didn't step out then mainly because 'it was not a famous spot'. That was a mistake! I realized on this trip that it makes for a wonderful pit stop. The loo facility nearby is also a good reason.
When OYO Rooms and Scout My Trip invited me for the Highest Blogger Meet, I knew it would be a once in a lifetime thing. Ladakh is one of the most coveted road trip destinations in India and world. Though I had traveled to Nubra Valley, Pangong Tso etc from Leh City, I was always curious to do a real road trip across Ladakh. I flew in last time to attend Naropa Festival aka the Maha Kumbh of Ladakh since it occurs once in 12 years.
Below is the dream route we took during the Highest Bloggers Meet.
New Delhi – Jammu – Sonamarg – Zoji La pass- Kargil – Mulbek – Lamayuru – Magnetic Hills – Gurudwara Pathar Sahib – Zhanskar Confluence – Leh City – Khardung La Pass – Diskit – Hundar and Nubra Valley – Pangong Tso – Tso Morori –Keylong – Tso Kar – Rohtang Pass – Manali – New Delhi.
I had always wanted to do a bike ride on at least one route of this circuit. Before I chose bikes, SUVs chose me and I embarked upon the coveted road trip to Ladakh and made history by being amongst the first bunch of bloggers to attend the Highest Blogger Meet in India ever.
Announcement of OYO NAUTS
The team of bloggers and Scout My Trip joined the OYO team in Leh city. The next day, all the teams headed to Khardung La together.
At Khardung la, the OYO Rooms team declared their OYO Nauts program. It's a novel concept through which travel bloggers and social media influencers can apply for a sponsored trip to OYO Rooms across India, Nepal and Malaysia. All one has to do is submit their travel pictures, videos and text. Once approved, the applicant can set off to a fully sponsored trip of their choice. Quite an exciting offer for those with itchy feet! Check out #OYONauts on social media.
Record for Highest Bloggers Meet in India
As the trip ended in Gurgaon we geared up for the official event when India book of records awarded us certificates and medals for accomplishing the highest bloggers' meet in India. The camaraderie was palpable and so were the proud smiles on every one's place.
The event was graced by Vikram Singh, Smriti Chhatwal, Nishant Jayaswal and Vishal Jain from OYO Rooms. We made 2 records viz. 1) Highest Bloggers meet in India and 2) First Bloggers' Meet at Khardungla Top. Check out social media which is buzzing with #HighestBloggerMeet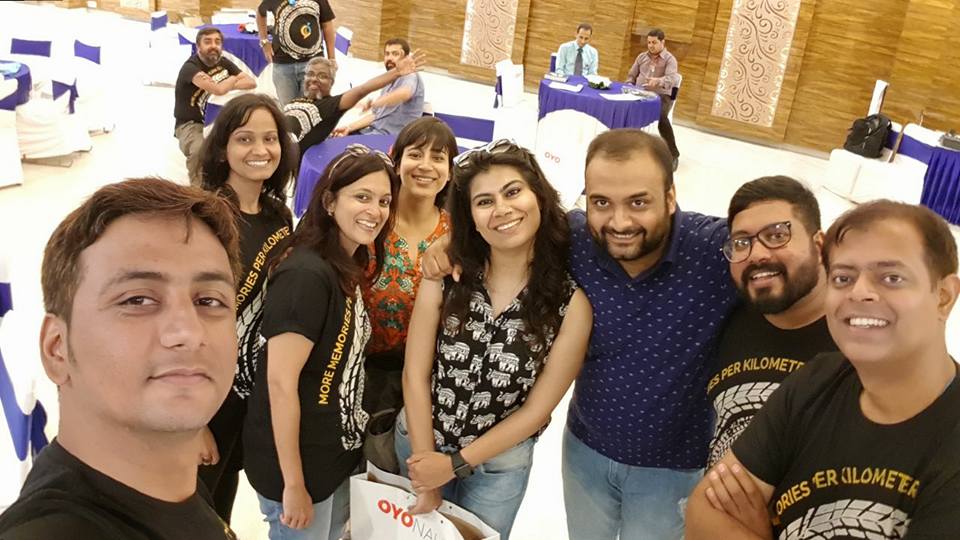 The view from my #SoulWindow is thrilling to the core!
Spread the love, share this blog
Got any question/comments, ask in the comment section below so that it can benefit other readers.
Email me for collaboration: [email protected]
Be a part of my journey on social media. The travel content I create there is different from this blog.
Pls subscribe/follow/like:
WARNING : COPYRIGHT TO ALL THE TEXT SHARED HERE REMAINS WITH ME. YOU CAN NOT JUST LIFT THE CONTENT AND USE IT WITHOUT MY PERMISSION. STRICT LEGAL ACTION WILL BE TAKEN IF CONTENT IS STOLEN. YES, I AM SERIOUS.
Top Travel Blogger from India