Last Updated on June 22, 2022 by asoulwindow
Ferry to Elephanta Caves: How To Reach?
Ferry to Elephanta Caves is very popular and is available near Gateway of India in the Fort area of Mumbai. The Elephanta Caves are located on the Elephanta Island near Gateway of India in Mumbai, Maharashtra. The rock cut caves with amazing sculptures has vowed generations after generations since centuries.
Did you know that Elephanta Caves is even older than Islam religion? Built between 5th and 7th centuries,it is an honour to visit and appreciate Elephanta caves via an easy ferry ride from Gateway of India. It is UNECSO World Heritage Site for a reason after all!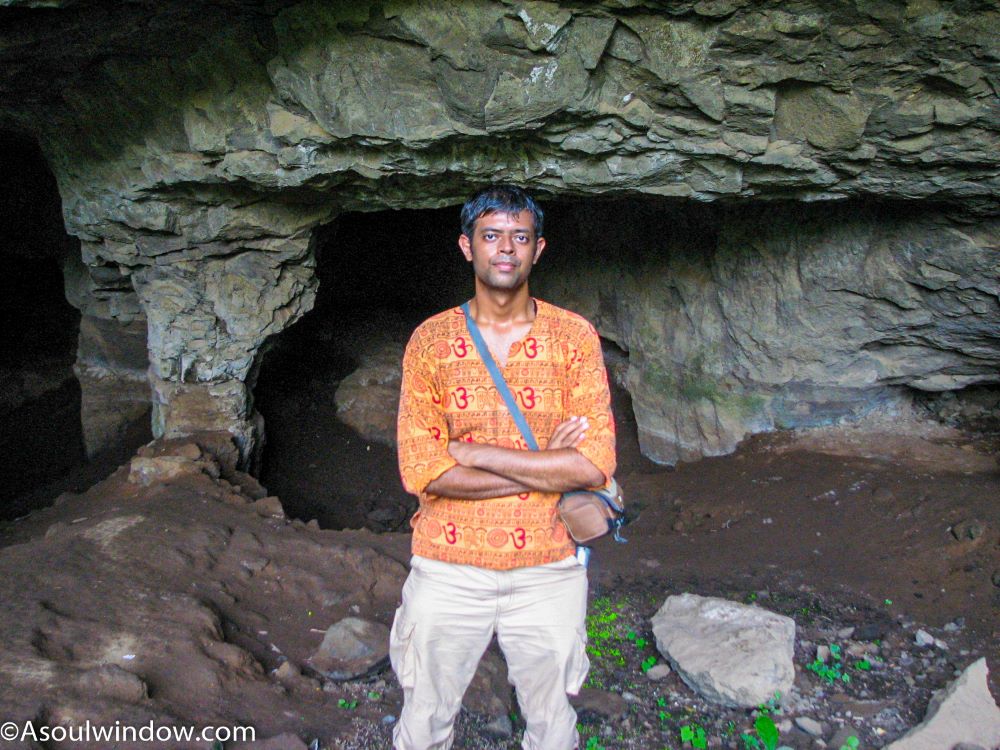 Architecture of Elephanta Caves
The larger-than-life 20 feet or 6.1 meters tall monolithic sculpture of Trimurti Sadashiva (three-faced Shiva), Nataraja (Lord of dance) and Yogishvara (Lord of Yoga). We know the age of Elephant Caves, thanks to the ancient inscriptions found here, various studies, the unique architectural styles, strong numismatic evidence etc.
Not many tourists know that the brave warrior king Pulakesin II who belonged to the Chalukyas of Badami dynasty of present-day Karnataka had commissioned some parts of the construction here. This is why, I observed that the distinct Chalukyan Architecture style was very visible here. I have visited many Chalukyan temples in Pattadakal, Badami and Aihole in South Indian state Kartanaka.
History of Elephanta Caves
History of Elephanta Caves is interesting. The colossal statue of Trimurti, who represent Brahma, Vishnu and Mahesh (Shiv Bhagwan) or the creator, preserver/protector and destroyer respectively is the main highlight of Elephanta caves apart from the other adjacent caves.
Much of the construction at Elephanta Caves was done by King Krishnaraja from the Kalachuri dynasty and Hinayana Buddhists.
Once upon a time before the invasion of Portuguese, a huge stone statue of Elephant was welcomed people on the island. Unfortunately, the invaders destroyed it and it was broken into pieces. It was transported to Mumbai and assembled again. It is now housed outside the Mumbai Zoo or Jijamata Prani Udyan. The Elephanta Island is named after this huge statue of Elephant.
Gharapuri Village of Elephanta
Where is Elephanta Caves located? Not many know that as many as 1,600 people live on the 3 villages of Elephanta Island which is sprawled across an area of 1050 hector. Elephanta is the corrupted name. In ancient literature, the desolate Elephanta Island is mentioned as Gharapuri.
I am sharing all the necessary information about the Elephanta Ferry in this comprehensive blog. How to reach Elephanta Caves via Gateway? Let us find out!
Elephanta caves ferry cost
Elephanta caves ferry cost is not much. The price of ferry to Elephanta is same as two cans of cold drink in India. You should remember that the Elephanta caves ferry charges will not be refunded in case the you fail to board the ferry and it leaves the shore of Gateway of India. Elephanta caves ferry fare is anyways less, so worry not. Unless you have bought the Elephanta boat ticket for 100 people.
The fare of Elephanta caves ferry also includes Pax levy and Insurance risk. Gateway of India boating is simple and easy! You can pay Mumbai to Elephanta Caves fare in cash. Ferry charges from Gateway to Elephanta are also mentioned on the tickets.
Access to Upper deck for extra fee
There are two floors on all the ferries to Elephanta Caves. Once I boarded the economy ferry to Elephanta Cave from Gateway, the attendant asked me for an extra INR 10 for access to the upper deck of the ferry. Though, it is usually sunny and even hot in the upper deck of the ferry but I prefer it because of the free movement, great panoramic views, less noise and less people.
It is a small amount to pay anyways. I found it totally worth it to pay little extra for these 'premium' services. There are proper seats on the upper deck as well. However, I prefer to sit on the floor of the upper deck, leg dangling over the sea. I take off the shoes, of course!
Seats at lower deck: Ferry to Elephanta Caves
There are many more seats in lower deck as compared to the upper deck of ferry. A large number of tourists prefer to stick to the lower deck. I feel this is more to do with the need to sit under shade and also save the cost of climbing to the upper deck.
Since Elephanta is a major sightseeing attraction, this ferry ride is one of the best things to do with family and kids in Mumbai.
Since most people also travel in large groups of family, friends or even school mates and office colleagues, so they prefer to sit together in the lower deck. Since I am more of a solo traveler, I prefer less crowd and open spaces. Therefore, as an unsaid rule, I always go to the upper deck. I also did the same while boarding the ferry to Majuli River Island of Assam in North East India.
Private ferries to Elephanta Caves?
Private Half-Day Tour to Elephanta Cave is also available. Elephanta caves private boat is also available at the Gateway jetty. Boat ride in Mumbai is indeed very popular.
Ferry to Elephanta Caves from CBD Belapur
How to go to Elephanta Caves from Belapur? Elephanta caves tour is also possible via Belapur in Navi Mumbai. Not many tourists know of this facility. Since Elephanta caves location is a bit far from Navi Mumbai, this boat service is a blessing. It cuts the time taken on boarding the local train and taking another taxi etc.
Though the ferry to Elephanta caves from Gateway of India is more popular due to its central location, Belapur to Elephanta caves ferry booking is also gaining popularity fast.
Soul Window Observations
Did you know that the Southern Hill of Elephanta is also known as the "Cannon Hill" because there two huge old cannons are located here? Not many people know about this hidden gem. The path to canon Hill is indicated on a signboard near the MTDC hotel. The canons are left here by the Portuguese invaders.
You must enjoy the breath-taking bird's eye views from the top of Elephanta Cannon Hill. Not only does it offer sweeping views of the Arabian Sea, other Islands near Mumbai, Elephanta Island but also that of the nearby Jetty, the Elephanta Lake as well as the views of Rajbandargaon Village, JNPT Port, Mumbai Port and even Navi Mumbai.
Here is a pro travel tip! I climbed atop the Elephanta caves for the views. The highest point of Elephanta Island is 567 feet or 173 m above sea level.
Vegan and Vegetarian food in Elephanta
I am sure you will get hungry after 1 hour ferry ride (plus waiting time, boarding and disembarking). It is therefore a good idea to stop and have a sumptuous lunch (depending on the time of your arrival) before taking those semi steep steps to Elephanta. I personally love vegetarian Maharashtrian food. Many of Marathi dishes are also by default vegan.
Do try the vegetarian Maharashtrian thali of MTDC resort. Expect Bhakhri (roti), Chawli, Varan Bhat, Puran Poli (sweet lentil dish), Ukadiche Modak, Chutney, Papad and लोणचे or Kairiche Lonache. There are many more options at M.T.D.C. Chalukya Restaurant of Elephanta.
Several high end and low budget restaurants are also located in the busy Colaba causeway market area near Gateway. You can have some nice vegetarian food before boarding the ferry. The dining area of M.T.D.C. also offers great views of dense forests. Beware of the unruly monkeys though!
I had even bought some chips packets, cold drinks and other snacks from a small stall located on the lower deck of the Elephanta caves ferry.
Is food allowed in ferry to Elephanta Caves? Yes, you can carry some local snacks and packed lunch.
Is food allowed in M2M ferry? No. carrying food is prohibited in M2M ferry.
Can you carry alcohol in ferry to Elephanta Caves and Alibaug? The answer is no. Elephanta Cave is a religious and spiritual place. It is a dry island which means that Alcohol is not allowed here.
Types of boats and launches available
How to go to Elephanta Caves from Mumbai? Elephanta Caves makes for a brilliant weekend destination from Mumbai. Mainly you can book any of the two available types of boat service within a ferry to Elephants Caves viz luxury and economy service.
Luxury boat ride
Did you know that Elephanta caves boat fare is inclusive of the services of a government trained guide? The luxury boat service to Elephanta Caves is slightly more expensive and is clearly aimed at travelers and tourists who want some more facilities. The luxury ticket allows the passengers to return from Elephanta to Gateway using any of the two services. You can choose to return in either luxury or economy ferry.
Economy boat ride
On the other hand, the economy boat service is low cost and aimed at the middle- and low-income group travelers. Economy launch is also available from the same place for Elephanta Caves as well as Harbour cruising, Mandwa, Alibaug. The economy ticket does not include the guide fee. Elephanta caves boat ticket price is really low!
Speed boat to Elephanta Caves
How to reach Elephanta Caves in luxury? I have seen many people who hire a private speed boat to places like Elephanta as well as Mandwa near Alibaug, right from the Gateway of India. Speed boat not only helps you travel in style but also cuts the travel distance considerably.
As the name suggests, the speed boats are much smaller but they travel at a very high speed. Needless to say, the fare for speed boat is much higher than the ticket price of the ferry ride to Elephanta Caves.
Gateway of India cruise
Cruise from Gateway of India are also functional these days. Gateway of India cruise takes one to exotic places like Lakhsdweep, Goan destinations and many other places in India. The cruises however, do not stop at Elephanta Caves.
Elephanta Caves ferry open today?
Is Elephanta Caves ferry open today? It is a frequently asked question! Elephanta Caves ferry is open every day. However, you must bear in mind that Elephanta caves are closed for tourists and travellers on every Monday. The Elephanta caves ferry is one of the most exciting things to do on a weekend. However, you can beat the crowd by visiting on a weekday too, except Monday, of course!
Soul Window Travel Tips for Elephanta Cave ferry
Below are some rules and points to remember.
Wear sunscreen
Buy from the local people
Carry hat and sunglasses. I didn't though
Hire only licensed guides for sightseeing in Elephanta.
Always carry a lot of water as some places on the top have no shops.
Always keep food and drinks in the bag, the monkeys here snatch it instantly.
Do take in to account the timing of ferry while planning the trip to Elephanta ki gufa
Wear walking friendly shoes and footwear. Do not wear high heels etc. I visited in flip flops or chappal though and it was comfortable.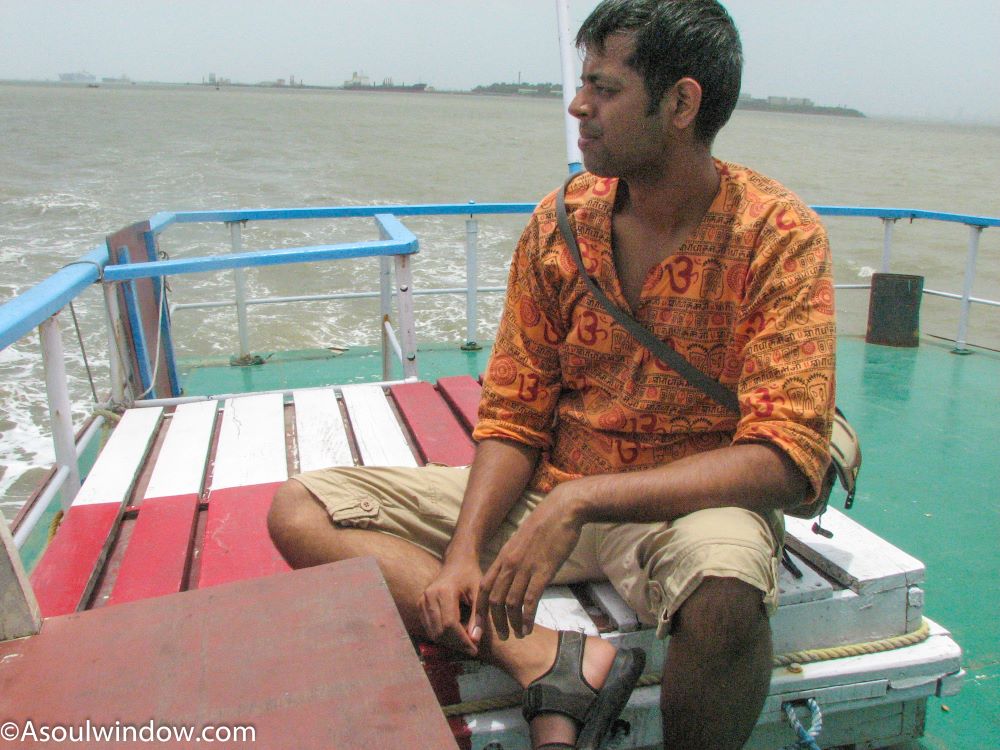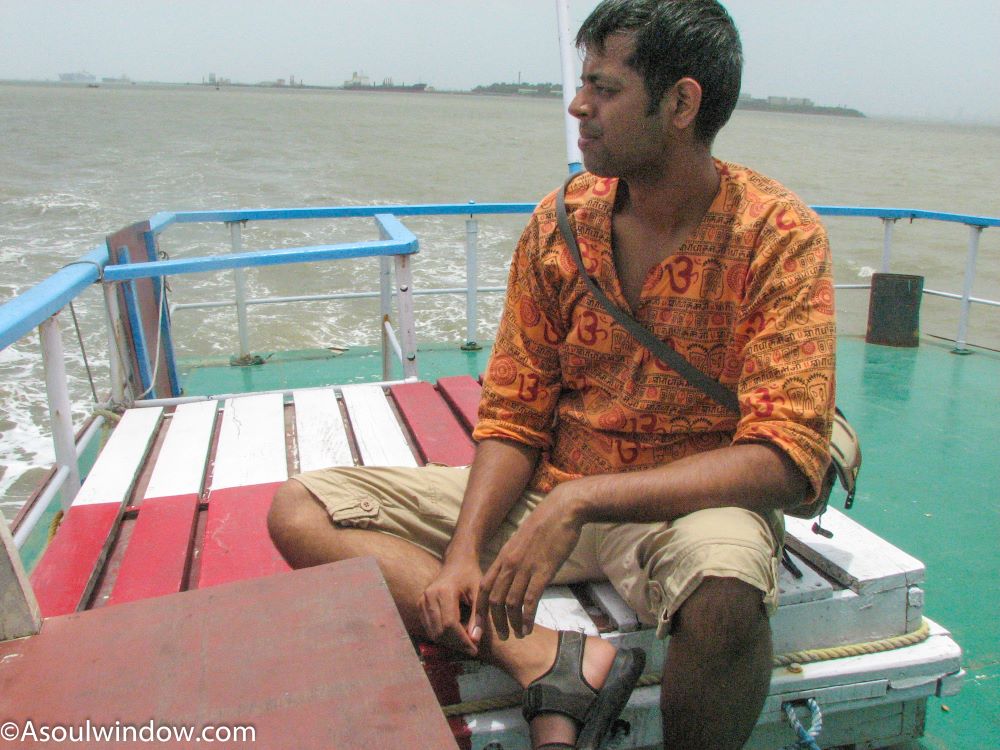 Is it safe to take ferry ride to Elephant Caves?
Is Elephanta Caves ferry ride safe? Yes, I found the ride on ferries to Elephanta Caves very safe.
The disclaimer is clearly written on the ferry tickets to Elephanta Cave:
The company which issues Elephanta caves ferry ticket does not take responsibility for any accident or injury or any other loss caused during the ferry ride to Elephanta caves Mumbai.
Passengers take the ferry ride on their own risk.
Soul Window Facts
Did you know that there are a total of 7 caves in Elephanta Island? However, Cave number 6 and 7 are located a little away from the main group pf caves. Many tourists miss it due to lack of awareness or unwillingness to go further.
You must explore all the caves if you love to go off the beaten path. By, the way, do not miss Cave 1 which is also the largest and has the grandest sculptures of Hindu Gods.
My experience of ferry from Gateway to Elephanta caves
As the ferry left Gateway of India, the skyline of Apollo Bunder left me mesmerised from a distance before disappearing as we went deep in the Arabian Sea! No wonder that the Gateway of India ferry ride is a top thing to do in Mumbai.
I feel that the journey to Elephanta Caves is as exciting as the final destination. I think it is fun to just lean on one of the railings on the upper deck as the ferry whizzes past huge anchored ships and several small islands.
Having lived in Mumbai for 7 long years, I often hopped on to a ferry to Elephanta caves or Alibagh aka Alibaug from the jetty of Gateway of India in South Mumbai. It was easy for me! Early morning on a weekend, catch a train from Vashi station to CST, walk down (or take a bus/taxi) to Gateway jetty and buy ferry tickets to Elephanta or Mandwa near Alibaugh. The ferry ride to Elephanta is that easy! And fun!
Excited like a kid in candy store, I always climb up on the upper deck even if it is a very sunny day. The freedom and sense of space it provides with constant company of blue water of Arabian Sea to make me reflective is one of my favourite Mumbai experiences. As they say, the journey to Elephanta Caves itself is a destination. Gateway of India boat ride is indeed fun!
How long does ferry from Gateway to Elephanta caves takes?
What is the Gateway of India to Elephanta Caves ferry distance? Elephanta Caves is located 10 kilometres away from the Gateway of India in east direction. Boat ride at Gateway of India is picturesque, so I do not mind the time taken.
How much time does it take for ferry to reach Elephanta Caves? It took me as much as one hour approximately to arrive at Elephanta caves from the Gateway of India near Taj Mahal Hotel.
However, I was required to either take a toy train or walk up to the start of the staircases which lead to Elephanta caves. It again takes some time to climb up the steps to arrive at Elephanta caves. This is why you should leave early so that you can return to Gateway of India before sunset.
Where to book Elephanta Caves ferry
Elephanta caves ferry booking is done before boarding the ferry! Way to Elephanta Caves from Gateway of India is very popular. Elephanta boat ticket are easily available at the ticket counter. Some times you may have to see a small or long queue depending on the occasion and day. Generally, the crowd on ticket counter is more on public holidays and weekends.
I have always booked Elephanta Ferry (launch) services near the world-famous Gateway of India ferry point. Known as Apollo Bandar, it is located near the popular Taj mahal Hotel. The tickets of ferry to Elephanta caves are issued by an organization known as Gateway Elephanta Jal-Vahatuk Sahakari Sanstha Maryadit.
I have observed that you can also buy the tickets for ferries to Elephanta caves or Alibaug right at the Gateway of India by individuals. Some of these can be touts too. The official place to buy ferry tickets to Elephanta is at a kiosk which is located close to the ferry point. This kiosk is situated just a few steps away from the touristy Gateway of India. Advance booking of ferry tickets is not required.
Elephanta caves ferry online booking
How can I book Elephanta Cave ticket? It is a commonly asked question. Gateway to Elephanta Caves ferry fare can be paid in both cash and online. There are several portals from where you can book a tour to Elephanta Caves as a holiday package. If you book your Elephanta Caves return tickets online, you can save yourself from the queues at the ticket window.
Address of Ferry Ticket booking office
Here is the address of office of Elephanta caves boat booking:
Apollo Bunder, Gateway of India, near Taj Mahal Hotel and Colaba, South Mumbai. PIN Code: 400 039. This is where boat to Elephanta Caves can be booked.
Elephanta caves ferry contact number
Elephanta caves ferry can be contacted at below numbers:
Phone numbers
2202 – 6364
2202 – 3586
Fax number
22810271
Views during boat ride to Elephanta Caves
Make sure you turn your head towards Gatway when the ferry ride commences. As the ferries to Elephanta Caves leaves Gateway of India, the passengers are greeted with amazing views of the Mumbai cityscape, Gateway of India, Taj Mahal Hotel, Mumbai Harbour etc. It surely gave me a fresh perspective of the beautiful Mumbai which I love so much!
Water transport in Mumbai include catamarans, hovercraft and ferries. While I saw many ferries and sailboats anchored near the Gateway of India, as we progressed deep in the Arabian sea, I started to see less of human activity. I did notice some returning ferries and speed boats.
They were few and far between. The Gateway Harbour, much like the other harbours I saw in places such as Aqaba in Jordan is crowded and full of ferries, vessels, speed boats, sail boats etc. I wondered, "How many ferries are in Mumbai?"
I also saw several marine equipments, institutions, oil tankers and cargo ships anchored right in the middle of deep Arabian Sea. To me, the huge anchored ships looked like as if they were some building! Do keep your neck craned and watch out for several tanker ships moored. Thanks to the heavy naval presence in this part of Mumbai, expect to see several Indian Navy ships en route.
I saw some mangrove forests after getting down at the pier of Elephanta Caves. In old days the mangroves used to be more in number and denser. However, with time, loss of mangrove forest happened.
Views of other islands
Also worth noticing is the Jawahar Dweep or Butcher's Island with a whitewashed fort. Butcher's Island is owned by Mumbai Port trust. Covered in dense vegetation, tourists are not allowed on the Jawahar Dweep.
island of Middle Ground Coastal battery is also worth a mention. Forts built on these tiny islands left me curious.
Toy Train to Elephanta Gufa
Elephanta Caves by boat is quite an experience in itself. After enjoying ferry for Elephanta Caves, I skipped the toy train and walked from the pier to the steps that lead to Elephanta Gufa. I wanted to explore the scenic beauty of the place at slow pace.
However, if you are short on time or even if you just want to unapologetically enjoy the toy train ride, you must go for it. It is one of the most unusual things to do in Mumbai. The ticket price of toy train is as low as a small packet of chips.
Elephanta caves anyways involves a lot of walking. So, if you want to save your energy, or if it is way too sunny or if it is raining then you must tale the toy train. This is an easy way to reach Elephanta Caves faster.
Sea Gulls
I saw several other small islands as sea gulls surrounded us for some 'free food'. The sea gulls here create a ruckus, much like how they surrounded me on a boat ride in Varanasi and Prayagraj in my home state Uttar Pradesh or even Nal Sarovar of Gujarat in West India.
In the winter months you can also spot greater flamingoes flying over the Arabian sea. Many of these migratory flamingoes stay for few months in places such as Sewri in Mumbai and Airoli and Vashi in Navi Mumbai.
Soul Window request
It is my humble request to not feed the sea gulls the packaged chips and farsan. They are high in salt, preservatives, oil etc which are harmful for the health of both birds as well as humans. Many tourists do that for entertainment, not realizing how bad it is for the health of the birds. This is nothing, but the violation of Wild Life Act.
There are even signboards near the gateway of India jetty which says that tourists must not feed the sea gulls. However, once the ferry begins, irresponsible tourists buy chips packets from the ferry and feed to the sea gulls who compete with each other to pick some junk snacks thrown in the air. It breaks my heart to see that many people do not understand that they are harming the birds by feeding them processed food.
I even noticed a Muslim man grab a sea gull who probably trusted him with feeding. After playing with the sea gull for some time and displaying his 'trophy' to everyone, he released the gull in the air. This was extremely depressing to see.
It is very common for the sea gulls to snatch the food directly from the hand of the tourists. This is so because the sea gulls have become too familiar to the people and lost fear of humans over time.
Stairs to Elephanta Caves Mumbai
After Gateway of India to Elephanta Caves ferry ride is over, tourists need to climb as many as 100 steps to arrive at Elephanta caves. In case you are old or unfit or handicapped, you can also take the service of doli/palki or palanquin for a small fee. The steps are wide and not steep. There are shops on either side of the steps selling everything from idol of Gods to souvenir and artifacts to flowers to show pieces and toys.
Distance of Elephanta caves from Apollo Bunder Ticket ferry window
How far is Elephanta caves from Apollo Bunder Ticket ferry window near Gateway of India? Elephanta island is located around 11 kilometers away from Apollo Bunder Jetty in North West direction.
Elephanta caves ferry timings
Ferry to Elephanta caves from Gateway of India is available only between 9 a.m. to 2 p.m. Ferry to Gateway of India from Elephanta caves is available only between 12 p.m. to 5:30 p.m. So, you should plan your trip to Elephanta accordingly. You can read my detailed guide on the timings of Elephanta Caves Mumbai.
Best time for ferry ride to Elephanta from Gateway
What is the best season to take ferry to Elephanta Caves? Let us find out more in this detailed section of the blog. My blog A Soul Window is one of the major Indian Travel Vloggers on Youtube.
Winter
Winter months are undoubtedly the best time to board a ferry to Elephanta. Not only is the water of Arabian Sea in this part is calm during the winter months but the weather is also very pleasant. November and December are the best months. October and February are also good months to visit but can be sweaty at times.
What's more? The two-days long Elephanta festival happens annually in the month of February. Expect folk performances by the local Koli fishing community, theatre shows, classical dance performances, musical recitals, the works! The colossal Trimurti sculpture is also beautiful lit during the Elephanta festival.
Summer
Expect high temperatures and humid climate in the months of April, May and June. However, you can still easily take ferries during the summer months as the water is calm. Ferry service to Elephanta caves is open from 9 a.m. to 2 p.m.
Monsoon
Is ferry to Elephanta Caves open today? Is it possible to visit Elephanta caves during monsoon? The answer is both yes and no. It really depends on the weather of a particular day. Having lived in Mumbai for 7 years, I know that it rains like cats and dogs in these parts of Maharashtra during the rainy season. A signboard at gateway of India clearly states that: "Due to bad weather, Launch services will be closed without prior notice."
Thanks to the choppy waters of Arabian sea during rains, the ferry services at Gateway are banned in monsoon. During the months of June, July and August, the ferry services can be closed without notice due to the rains and weather conditions.
Especially, the high tide Mumbai experiences in the months of July is dangerous for a ferry ride. This is why it is closed in monsoon. Rainy season of West Maharashtra is known for its torrential rains. It is best to avoid the monsoon season as it can derail the Elephanta boat schedules. Are ferry services running in Mumbai? To conclude, chances are that ferry services may be temporarily suspended in Mumbai if it rains heavily.
How to reach Gateway for the ferry
Are you wondering how to catch Mumbai to Elephanta caves ferry? There are many people who ask me: How to get to Elephanta caves and Gateway of India jetty for catching ferries? It is pretty simple. Since Elephanta and Alibaug are popular weekend getaways from Mumbai, I noticed many facilities for all here. Below is all possible modes of transport to arrive here which I tried over the years.
Bus: You can hop on to one of the dependable ST buses run by Government. These red buses depart from Ahilyabai Holkar Chowk and Mumbai Chatrapati Shivaji Terminal as well. Bus number 111 and 112 will drop at Gateway of India. From here, you can buy tickets for ferry Gateway of India.
Taxi: You can catch a comfortable taxi from anywhere in Mumbai to ferry terminal of Gateway of India. The cheapest taxis (due to shorter distance) are available from CST station and elsewhere in the posh Fort and Colaba area of South Mumbai. There are several car rental companies in Mumbai which you can book.
Local Train: CST to Elephanta Caves is also easy. This is how I always do it! Mumbai Chatrapati Shivaji Terminal aka CST is the nearest local train station from the ferry terminal of Gateway of India. It is the biggest local train station of Mumbai and is connected to all the other local train stations.
Bike/Car: You can also drive up to the ferry terminal in Gateway of India. However, you will have to park a little away as the premises of Gateway of India is strictly a pedestrian only zone. After parking your personal vehicle, you can walk some distance and board the ferry to Elephanta from the jetty of historical Gateway of India.
Long distance train: Many long-distance trains from different parts of India arrive at various stations of Mumbai such as CST aka Chhatrapati Shivaji Maharaj Terminus, Mumbai Central, Dadar, Kalyan, Thane, the suburban Lokmanya Tilak Terminus and Bandra Terminus etc.
CST is just 3 kilometers away from Gateway of India jetty. Churchgate station is also located very close. Old name of CST was VT or Victoria Terminus.
Air: Chhatrapati Shivaji International Airport is the closest international airport from the ferry terminal which sells tickets for ferries between Gateway and Elephanta.
Note: Is it possible to buy tickets for boat journey, toy train and going around caves in one go? Many all-inclusive Mumbai Tour packages offering Mumbai Darshan also include the ferry ride to Elephanta. They take care of all the requirements.
Elephanta Caves Entry Fees
The Elephanta Caves Entry Fees charged toIndians and citizens from neighboring nations such as Thailand, Afghanistan, Nepal, Bangladesh, Bhutan, Sri Lanka, Pakistan, Maldives, Myanmar etc is far less than what people from other nations have to pay. A small fee is also charged for entry to the village, video camera, and toy train ride (optional). There is no fee for still camera.
Excursions: Places to see near Elephanta Caves
What are the top attractions near Elephanta Caves Mumbai? There are many tourist attractions near Gateway of India. Many of these are at walking distance or a quick cab ride away. The top places to visit near Elephanta caves and Gateway of India are:
NCPA
Churchgate
Iranian cafes
Nariman Point
Flora Fountain
Taj Mahal Hotel
Juhu Chowpatty
Colaba Causeway
The Asiatic Library
Jehangir Art Gallery
Mumbai High Court
Marine Drive aka Queen's Necklace
Ferry at Gateway of India also takes to slightly far-away places such as the picnic destination of Alibaug.
Conclusion: Why take ferry ride to Elephanta?
Is ferry ride to Elephanta Caves worth it? There is no other way you can reach Elephanta Caves, except ferry and privately hired speed boat to Elephanta Caves. Therefore, I highly recommend to take a low-cost ferry ride and appreciate the group of 2 ancient Buddhist and 5 Hindu caves. Since Elephanta Caves Ferry Bookings can be made easily, there is no reason why you should not visit this historical Hindu and Buddhist monument in Mumbai.
Ferry to Elephanta Caves itself is a joy ride. A trip with friends and family over some good food will leave you with lasting memories. To summarise, one must not miss the boat to Elephanta!
The view from my Soul Window is convenient!
Pin this blog to save the blog and plan a trip later!
Top Travel Blogger from India