Last Updated on June 22, 2022 by asoulwindow
Elephanta caves timings
Elephanta Caves timings are from 9 a.m. to 5 p.m. every day, except Monday, when it is closed for the tourists. Elephanta caves timings must be kept in mind while visiting this historical monument. Elephanta Caves is not a regular destination on mainland Mumbai which can be easily accessed by a quick cab ride.
This is why it becomes important to bear in mind the Elephanta caves timings to avoid any last-minute disappointment. Lack of prior knowledge of Gateway of India ferry timings can also lead to tourists getting stuck on the Gharapuri village of Elephanta island.
I have written this detailed guide to Elephanta caves timings, based on my several visits to this pristine island! This comprehensive guide to Elephanta caves timings helps tourist to plan their trip to Elephanta caves smartly.
In fact, I wished I had this complete guide before I visited Elephanta caves. It would have saved me time and allowed me to explore more and experience more. Elephanta Caves ferry timings and cost must be kept in mind while planning a trip here.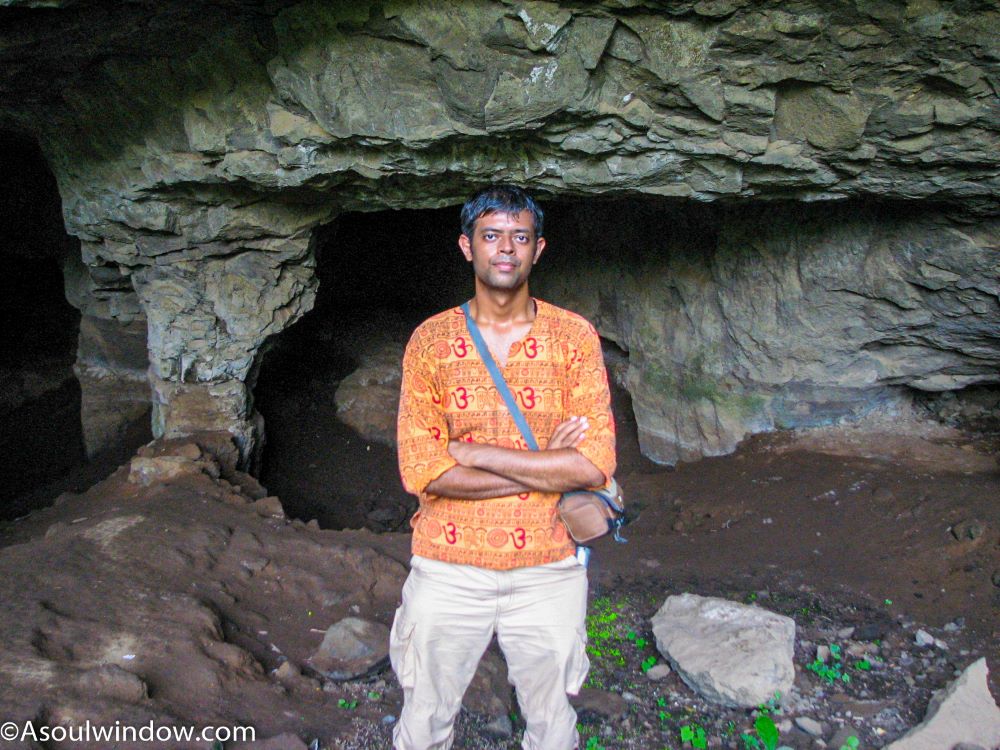 Elephanta caves ferry timings
Mumbai to Elephanta Caves ferry timings remain the same every day. You must bear in mind that the ferry timings from Gateway of India to Elephanta caves are subject to change. The company which issues tickets to Elephanta Caves reserve the rights to alter the timing or even cancel the ferry service. It is clearly stated on the ferry ticket.
Schedule of ferry ride from Gateway to Elephanta cave
Although ferries are continuously available from Gateway between 9:00 a.m. to 2 p.m. but individual Gateway of India to Elephanta caves ferry time is not fixed. Howevere, worry not because ferries are available on both the sides every half an hour. This is the most comprehensive guide to Gateway of India ferry timings.
Below is a detailed Schedule of ferry ride from Gateway to Elephanta cave.
Gateway to Elephanta timings
Here is all you want to know about Gateway of India to Elephanta Caves ferry timings. Every day the boat and ferry service to Elephanta Caves from Gateway of India starts at sharp 9 a.m. The last ferry for Elephanta Cave complex leaves the shores of Gateway of India at sharp 2 p.m.
The window period to book and board a ferry from the the iconic Gateway of India to Elephanta caves is short.
However, the good news is between 9 a.m. and 2 p.m. ferries are available at a frequency of every 30 minutes from Gateway to Elephanta. So, this means that in case you miss a ferry, you can hop on another one in few minutes. Availability of ferry at frequent intervals make it easy to reach Elephanta Cave from Gateway of India.
In case you are not an early riser and get late in reaching Gateway of India, then you can still board the last 2 p.m. ferry from the Gateway jetty. This last ferry from Gateway will drop you at Elephanta by approximately 3 p.m.
It takes another 30 minutes to arrive at the 4 caves of Elephanta via the wide steps. You can explore the caves of Elephanta from 3:30 p.m. to 4:30 p.m. and quickly descend to catch the last 5 p.m. ferry from Elephanta to Gateway.
This is still a very tight schedule and there are chances that you might miss the last ferry to Elephanta caves. You will also miss on the other activities such as visiting Canon Hill, sitting and enjoying the views from the top, enjoying local Marathi food etc.
It takes around 3 hours or more, excluding the time taken in ferry ride, to explore all the hidden corners of Elephanta caves at an unhurried pace. Studying Gateway to Elephanta ferry timings before the trip can help you see more at the same cost. Staying overnight in Elephanta Island is also a good idea. Staying with the local people of Elephanta Island is a good idea.
Elephanta to Gateway timings
Here is all you wanted to know about the ferry schedules from Elephanta Gufa to Gateway of India. While coming back from Elephanta, the first return boat from Elephanta ki gufa to Gateway of India is available at 12 p.m. in afternoon.
The last boat which leaves shores of Elephanta for Gateway is available at 5:30 p.m. This is why, you should ensure that you must visit Elephanta Caves early morning and return as early as possible. Return ferries are available from Elephanta at an excellent frequency of every 30 minutes.
Best time in a day to take ferry
There are many advantages of reaching Elephanta caves early in the morning, one of which is, that extra time allows you to leisurely discover offbeat places in Elephanta such as the lesser-known Cannon Hill.
If you keep in mind the Elephanta boat timing, you can pack in more for the same price! There are also many more several minor caves in and around Elephanta which are waiting to be discovered. You must book the morning slot of the ferry timings for Elephanta Caves.
Also Read: Complete Guide to Elephanta Cave ferry
Is Ferry to Elephanta open on all days?
No, ferries to Elephanta Caves from gateway are not open on Mondays. So, you must plan your ferry ride to Elephanta accordingly. Elephanta caves boat timings are not applicable on Mondays. Find it strange because Monday is a holy day in Hinduism. Monday is when crores of Hindus worship Shiv Bhagwan, who is also the main deity of Elephanta Caves.
How much time it takes to explore Elephanta Caves?
Elephanta Caves Mumbai ferry timings play a major role in deciding how much time it takes to arrive at Elephanta Caves.
Here is a step-by-step account of how much time it takes for the entire Elephanta Caves trip.
It takes 10 – 15 minutes to arrive at village after ferry drops passengers at the Elephant Jetty.
It takes half an hour to climb.
For a regular tourist it takes a minimum of approximately 2 hours to see all the 7 Buddhist and Hindu caves of Elephanta Island.
You must also factor in the two hours it takes on ferry. Each ferry ride takes 1 hour. Boat timings for Elephanta caves also includes the time taken during the ferry ride.
The time spent in reaching Churchgate or Chhatrapati Shivaji Maharaj Terminus aka CST station and the time spent in arriving at the jetty of Gateway of India should also be considered.
This detailed break up of time taken to visit Elephanta Caves will help you to plan the trip in an organised manner and not miss out on visiting a tourist attraction. Many people also miss ferries due to lack of knowledge. Personally, I take at least 8-9 hours here because I also spend time talking to local people, studying each sculpture in detail, going off the beaten track, sampling local food, even observing monkeys.
Tips on reaching within Elephanta caves timings
Here is a prop tip based on my own travel experience to Elephanta Caves. It is a good idea to book online tickets for Elephanta Caves so that you do not waste time in queues. With extra time you can visit all the caves without hurrying and even enjoy the vegetarian Maharashtrian meals at the M.T.D.C. restaurant.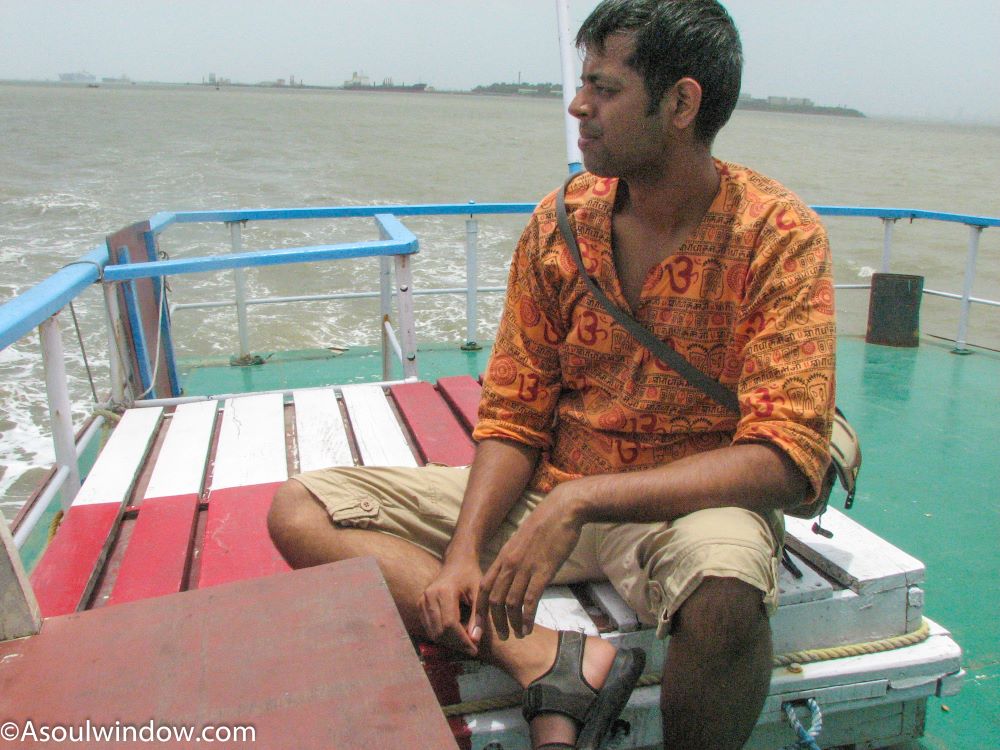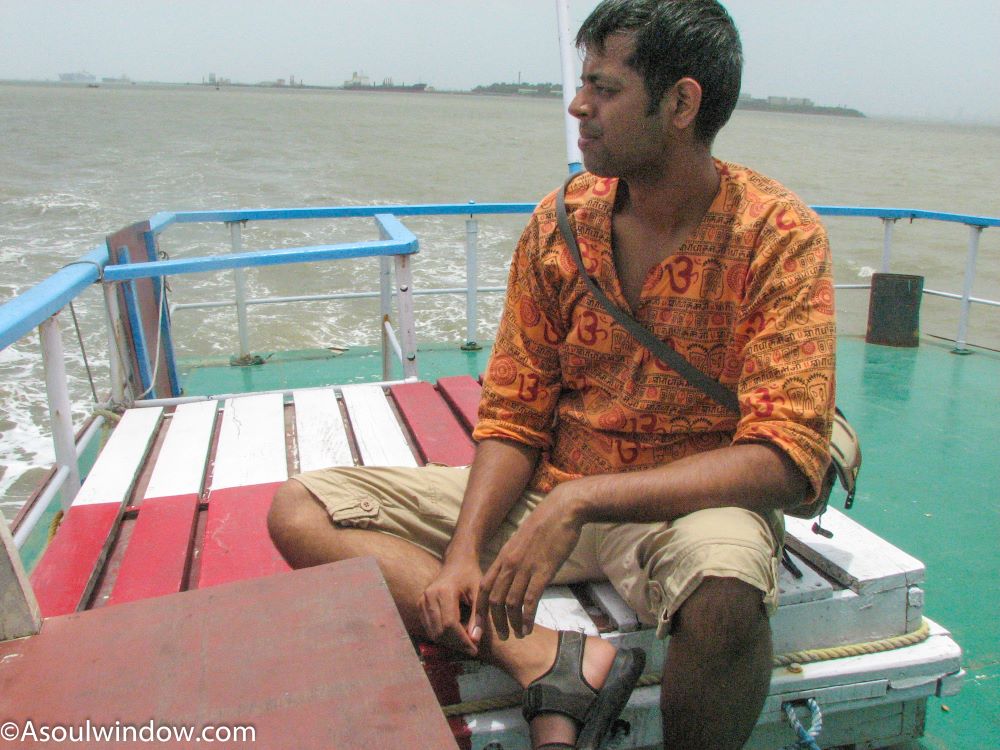 Elephanta caves ferry timetable
Elephanta caves ferry timings and price are clearly specified at the signboards of the ticket counter in Apollo Bunder near Gateway of India. Here is the revised Gateway of India to Elephanta caves ferry timetable for your convenience:
Monday: Closed. It is a public holiday
Tuesday: 9:00 a.m. to 5:30 p.m.
Wednesday: 9:00 a.m. to 5:30 p.m.
Thursday: 9:00 a.m. to 5:30 p.m.
Friday: 9:00 a.m. to 5:30 p.m.
Saturday: 9:00 a.m. to 5:30 p.m.
Sunday: 9:00 a.m. to 5:30 p.m.
This Gateway of India ferry timetable will help to plan your trip to Elephanta Caves well.
Conclusion: Why timing is important in Elephanta Caves
Elephanta caves timings, if followed well, can lead to a memorable visit to Elephanta Caves. I am saying this from my own personal experience. Ideally, since Elephanta caves is a one-day trip from Mumbai for everyone, it makes sense to consider Elephanta caves timings before hopping on to the ferry. The earlier you leave the Gateway of India jetty, the sooner you arrive at Elephanta caves and see more, eat more, experience more and learn more.
I sure want to appreciate the beauty of Hindu and Buddhist caves leisurely at my own pace. This is why timing is so important in a distant place like Elephanta Caves. To summarise, the failure to respect the set Elephanta caves timings can leave you with less time to explore, or worse, stranded on the island. This is why do read this blog carefully while booking the trip to Elephanta caves. My blog is known for earning the highest Travel blogger Salary in India.
The view from my Soul Window was seen in the nick of time!
Pin this blog to save the blog and plan a trip later!
Top Travel Blogger from India