Last Updated on January 28, 2022 by asoulwindow
About Dzukou valley
Dzukou valley, is an easy level trek near Kisama and Kohima, the venue for annual Hornbill Festival of Nagaland. Dzukou valley is known for the unusual shapes of its verdant hills, surreal sunsets and the rare Dzukou valley lily.
Located near Kohima and Kisama, people can trek to Dzukou valley from both Nagaland and the neighbouring North East Indian state Manipur. This must-see place is just a quick weekend destination from Kohima.
Here is the most comprehensive travel guide to Dzukou valley trek on internet.
Nomenclature of Dzukou valley
Dzukou valley is also spelt as Dzükou Valley or Dzüko Valley. It is interesting to note that the word Dzüko is not really a happy and positive word. Dzüko is a word derived from Viswema dialect of one of the major tribes of Nagaland called as Angami tribe.
I was surprised to know that the literal meaning of Dzüko is 'dull and soulless. Others say that 'Dzu-kou' in Angami/Mao language stands for cold waters. It indicates at the icy cold water that flows in Dzüko valley.
In the Mao language of Manipur, the word Dziikou also stands for 'Dream like' thanks to the mystical charm of this offbeat place. As per the legends in Mao, it is said that when lovers visit the Dziikou Valley, the night turns like a day and the moonlights shines as if it is sun!
As per the local folklore, in old times, the ancestors of Viswema wanted to build a new village in Dzüko. However, they found the climate and weather of Dzüko unfit for farming and harvesting crops. This is why the ancestors labelled Dzüko as 'A beautiful but dull and soulless valley.'
Why is Dzukou Valley famous?
So, why do tourists visit Dzukou Valley in Nagaland? There are many reasons to why the Dzukou Valley is so famous around the world. Many Indians and foreigners head to the annual Hornbill Festival every year in Kisama near Kohima. Most of them also club the Dzukou Valley trek, which is located nearby.
The proximity of Dzukou Valley from Kisama, the venue of Hornbill Festival has continued to its popularity over the years. Also, the beautiful landscapes of the hills of the Dzukou Valley have added to its fame over the years. The shapes of the hills at Dzukou Valley are very unusual. People come from near and far just to sock in the breath-taking views of the Dzukou Valley.
Despite its soaring popularity, the Dzukou valley is still one of the best offbeat places to visit in Nagaland and North East India. This is so because even now the number of people who trek to Dzukou valley are very small.
Needless to say, the Dzukou Valley trek is the most famous trek throughout the North East India. I have done other treks in North East India such as Bat Cave Trek and Odi Pudo trek in Basar in Arunachal Pradesh. They were all easy one-day treks.
Dzükou valley trek: My Experience
I finally made it to Dzouko valley trek. It's just a 3 hour long easy trek from Visvema village. I, however freaked out at the narrow path in the Dzukou valley. It lasted for 1.5 to 2 hours.
I found the dome shaped meadows of Dzouko valley breathtakingly beautiful. I kept staring at the verdant knolls and the iconic rolling hills, losing any sense of time. The sunset at Dzükou was also one of the most amazing ones I have seen.
I did the famous Dzükou valley trek with my co traveller Amit Chandana from Delhi. We had just met in the Hornbill festival, became good friends and the next thing we know is that we travelled together for many days in Kohima, Loktak Lake and Imphal in Manipur and the special Moreh and Tamu border between India and Myanmar.
I and Amit began our journey from Kisama, outside the venue of Hornbill festival. We negotiated with a driver at the taxi stand. He dropped us at the Viswema village, the starting point of the Dzükou valley trek. But we insisted that he drop us even further as we had got late already.
The poor young man had recently lured into being converted to Christianity from Hinduism. The shrewd Christian missionaries are found in plenty in North east India. I saw many similar Christian missionaries in Uganda and Africa as well whose sole agenda is to convert people to Christianity and give them ridiculous names such as Tom, Dick and harry, eh!
Our 'Harry' already seemed frustrated and we added fuel to his woes by making him drive on the rocky patches leading up to the actual start of the Dzükou valley trek.
Soul Window Tip
The driver kept complaining but it was a good idea that we stood our ground and drove over this rocky patch. This part which must have been some 8-9 kilometres didn't offer much of a view and saved us from unnecessary extra trekking.
It was not even the actual trek. It can take you upto 3 hours to negotiate this gradual incline. You must therefore avoid walking here and save energy for the actual Dzukou Valley trek.
Start of Dzukou Valley Trek
We finally arrived at a flat ground. There were some houses and other cars parked there. We confirmed the route of Dzükou valley trek from the ladies drying the red hot Bhoot Jholokia chillies. The driver ran away as soon as we turned towards the Dzükou valley trek route.
It was end of autumn and beginning of winter, so our path was laden with golden brown dry leaves.
As we navigated our way through Dzuköu Valley, the mere sight of the wooden huts made me excited! When I finally had my first bird's eye view of Dzukou Valley, I was stunned at its unusual beauty!
Dzukou valley Height or Altitude
The altitude of Dzukou valley is not much.The total height of Dzukou valley above sea level is merely 2,462 meters or 8077 feet which is same as the height of Lukla, the base village of Everest Base Camp Trek or Lohajung, the base village of Roopkund trek in Uttarakhand in North India.
Just to give you a perspective, the height of Lukla is 9383 feet or 2860 meter and the height of Lohajung is 7545 feet or 2300 meters. I have fond memories of these treks as well.
Dzukou valley difficulty level
I had checked out from my tent in Kisama. Before we left Kisama for Viswema, I had dropped my huge bag-pack in the tent of Amit in Kisama which turned out to be a good decision because the first 1 hour of the trek is a tiring steep climb through dense forests. This rock patch was around 1 kilometre long.
Though, the climb on the rough stone steps is very steep, it is still an easy one. It reminded me of the tougher endless stairs I climbed in Ulleri during the Poonhill Trek in Nepal in the Annapoorna Range in the Great Himalayas.
Arriving at Flat Ground
When we reached the top of the ascent of Dzuköu Valley, we were greeted with sweeping bird's eye views of the valley and mountains in distance. It was our first beautiful panoramic view since the climb started. I was impressed to see how green the place was even in winter.
The tall mountains in far distance made for a dramatic setting! The final destination of Dzukou valley trek is located at a distance of just 4-5 kilometres from here.
Narrow passage
From here it is just a 2 hour walk of easy trek to the final destination of Dzukou valley trek. It was a relatively very easytrek.I, however was not very comfortable with the narrow passages.After having done high altitude treks like Roopkund trek and Dodital-Darwa Pass trek in Uttarakhand and Everest Base Camp trek in Nepal, I have developed this phobia of heights, especially when the path is narrow.
My co trekker Amit Chandana whom I met for the first time in Hornbill festival gave me good company. He sincerely waited for me as I navigated through the treacherous patches on trek.
As for the technical difficulty, I feel that you do not need to have a prior trekking experience to be able to complete the Dzukou valley trek successfully. Anyone with a moderate fitness level can do the Dzukou valley trek easily.
There was just a small rock patch which one needs to cross cautiously. One mistake and you can fall straight into the seemingly harmless valley. Amit helped me cross it. It reminded me of a similar patch I saw during the famous Bhimashankar Monsoon Trek in Maharashtra and Gokarna Beach Trek in Karnataka.
Route of Dzukou valley trek
The entire route of Dzukou valley trek is well marked. We did the trek on our own and didn't really need a guide. We saw many people from different states of India and European nations such as Netherlands, doing the Dzukou valley trek on their own.
There is just one place which might confuse you on which trek route to take, just follow the path where most people are going and you will be sorted. This place comes when you reach the top after ascending the stairs. You can reach Dzuköu Valley from both Nagaland as well as its neighbouring Indian state Manipur.
There are three main routes of Dzukou valley Trek
Viswema Route
I took the popular Viswema route! It took me 3 longs and was a very easy well marked route. The signboard of 'Dzuköu Valley' throughout this route further helped us. It is the most popular route.
Jakhama Route
Though Jakhama route is shorter it is not very popular because it is very steep and the path is confusing. It is also considered to be a difficult route. Jakhama is also spelt as Zakhama. Be warned that the ascent on this route is difficult and tiresome. It is not very popular but still some trekkers prefer this alternative route. Jakhama is 20 kilometres away from Kohima.
Manipur route
The other route of Dzukou valley starts from the Mount Issi at Senapati district in the neighbouring state of Manipur. It is the least popular route. The amenities on the Manipur side are not proper. The trekking route from Manipur is also strenuous. Manipur Mountaineering and Trekking Association or the MMTA often takes the 5-hour long trek from the Senapati route.
Soul Window Travel Tips
Many trekkers also start with the Viswema route and conclude it with the Jakhama route. This not only gives an idea of the alternate views but also rewards the trekkers with different views of the Dzukou Valley.
Views during the Dzukou valley trek
I trekked to Dzukou valley in the winter months. It was lush greenery no matter which location I turned to. The way to the final spot in Dzukou valley trek is equally beautiful.I avoided looking down immediately fearing vertigo so I admired the mountains far in distance. Despite the Hornbill festival, we didn't quite meet many people on the way perhaps because we started late for the trek.
The unique trees of Dzuköu Valley are its hallmark. The stunning landscape of Dzuköu Valley impressed me even before we had reached its final stop.
How long Dzukou valley trek takes
The Dzukou valley trek took me just around 3 hours to complete, despite my slow pace and camera breaks. Out of these 3 hours, the first 1 hour is the toughest because it is a steep climb. The next 2 hours are a breeze in case you are not bothered by the narrow pathways. To summarise, Dzukou valley trek was one of the shortest and easiest treks I ever did.
Dzukou valley location
Where is Dzukou valley located? Dzukou valley is located in both Nagaland as well as Manipur. In Nagaland, Dzukou valley is located near Kisama and Kohima, while in Manipur, Dzukou valley is located near Senapati district.The Dzukou valley stands behind the famous Japfu Peak in Nagaland.
Dzukou valley Ghost Cave
Ever wanted to narrate ghost stories in a dark cave? Well, that is possible in Dzukou valley cave. There is a famous Bhoot Gufa or the Ghost Cave nearthe Trekker's Hutor Rest House. This is another popular tourist places in Dzukou.
You can just trek for 15 minutes to arrive at the Bhoot Gufa.It is an easy descend and an important place of interest in Dzukou.
It is a long and dark cave so it is advised to carry torches and flashlights while visiting the cave.The cave at Dzukou valley is one kilometre long. You must visit this tourist attraction of Dzouko, probably with a local tourist guide.
Dzukou valley helipad
There are so many other places you can explore in and around Dzukou valley such as a helipad and a bridge. It is one of the most unusual things to do in Dzukou valley.
The Dzukou valley helipadis used once in a while by VIPs. The helipad is not much in use through most part of the year.
Dzukou Valley Bridge
Did you know that you can also go to a Dzukou valley bridge? But it takes around 3 hours to the bridge and back to the base of rest house. Still, many trekkers go here for great photo opportunities. It is a free thing to do in Dzukou valley.
The real Dzukou valley
Do you know that you can arrive at the actual open Dzukou valley from a nearby route which starts from the Rest House? It takes around 30 minutes of an easy gradual descent from the Rest House to reach the open valley which we saw from the Rest House.
This route from the rest house also passes through a helipad You will also pass the Dzukou river on this route. These are some major points of attractions here.
Dzukou valley camping
I saw tourists camping on the helipad as it offers stunning alternate views of Dzukou valley. Trekkers either carry their own tents and can pitch it at a designated spot for a small fee. In case, you want to do camping only after arriving here and have not brought along any camping gears, fret not!
The staff at Rest House can provide you with tents and other camping gears as well. Needless to say, these cost more.
Dzukou valley landscape
The landscape of Dzukou valley is unlike anything else I have seen in India or abroad. The cute little mounds enveloped entirely by grass, makes for a picture postcard perfect setting! The spectacular landscape of Dzukou valley also makes for great photo opportunities.
The topography of the valley is such that it looked like as if the Dzukou valley is a vestige of a massive volcanic crater or caldera of a prehistoric volcano.
Bonfire at Dzukou valley
The staff at the Guest House can also arrange for bonfires for extra fees. You can see many Indian and foreigners huddled around the bonfire, chatting the night away. This is a major attraction here. No wonder, Dzukou is also a famous picnic spots for many locals from mostly young trekkers from Nagaland, Manipur, Assam, West Bengal etc.
Wildlife of Dzüko
Dzüko is a terrain rich in wildlife. Though I didn't spot any wildlife in Dzukou valley during my visit, it hides several magnificent animals and exotic birds in its undulating fields.
Some rare species of mammals such as the Asiatic Black Bear, Clouded leopard, Asian Golden Cat, capped langur and the only Indian ape: the Hollock Gibbon are found in and around the Dzukou valley.
The unusual looking serow, stump-tailed macaques, the capped langur and the indigenous Dzuko Valley horned toad (Megophrys dzukou) are some of the other exotic species you can find in Dzukou valley.
Birdwatching is also one of the top things to do Dzukou valley.
Dzukou Valley Vs Japfu peak
If you have time then you can do both Dzukou valley and Japfu peak at one go! In fact, Dzukou valley stands right behind the Japfu peak. Most of Dzukou valley and entire Japfu peak is located in Nagaland.
The trekking route here is punctuated with emerald green knolls,serpentine water streams,lush jungles and the constant company of exotic birds and butterflies such as Bhutan Glory (Bhutanitis Lidderdalii). These are must-visit places in Nagaland.
Japfu peak is located at a height of 6,000 feet only. The trek route of Japfu peak is 6 kilometers long and it takes around 6 hours to complete the Japfu peak trek. It is a moderate trek with mostly an ascending trail. Both are important sightseeing attractions of Nagaland.
Dzukou Valley Sunset
I have seen one of the best sunsets of my life in the Dzukou valley. Once we reached the final destination of Dzukou valley trek, it was time to 'do nothing'. Tired after an easy but long walk to Dzukou valley, I spent time just talking with Amit when suddenly the skies started to behave dramatic. The mystical golden hour of Dzukou started to unveil its myriad shades.
Everyone who was present there, including the locals, were silenced when the setting sun lyrically revealed its hues, one at a time. The chatty trekking team from South India and Maharashtra in West India also allowed nature to talk. A local man, draped in his stylish red Naga shawl stood on a rock, perhaps reflecting or missing the company of a loved one. It was a surreal moment.
I ran to my spot in the hall to get the camera. Just as I started clicking, I stopped. After a few shots, I switched off the DSLR camera and packed it in my bag. I wanted to feel the moment. I sat silently on the bench with Amit and soaked in the spectacular views of the scattered colours of a surreal sundown.
Sunset in Dzukou happens between 4 p.m. to 5 p.m. in winters. By 6 p.m. most places across North East India starts to begin desolate. So, it is advised to reach early. We had arrived just before the sunset. The sunset at Dzukou is not to be missed! It is the best thing to do in Dzukou valley. I had no prior knowledge of this and had just lucked out.
Soul Window Reflections
The lack of crowds and distractions made the sunset even more ethereal. Birds, flying in and out of sun in far distance, yellows turning into deep oranges, the works!
The other amazing sunsets I saw in North East India were in Majuli and over the mighty Brahmaputra River on a ferry ride near the famous Bogibeel bridge, both in Assam. Sunset in the famous Loktak Lake in Manipur if not stunning, was comforting!
As the stillness of the Dzukou sunset started to grow on me, it lulled me into a chain of philosophical thoughts. Isn't that what a good sunset supposed to do!
Where to stay in Dzukou valley
I stayed at the only dormitory available there. It is run by the Nagaland Union and is the only place where you can stay in Dzuköu Valley. It has below basic facilities. I opted for the dorm type stay. I rented mats, pillows and blankets and failed to sleep anyways. It was too cold to sleep. Thanks to my down jacket I was able to stay protected from extreme cold for some time.
You have seen that jacket before on my previous trips such as the epic Kailash Mansarovar Yatra in Tibet, haven't you? It had become my best friend on Treks. The leather free shoes also served me well.
I stayed at the huge community hall aka dormitory or rest house at the Dzukou valley. Painted with unpleasant art and graffiti, the huge wooden hall is built on stilts. We slept on the floor of the unkempt hall which was made up of large wooden planks. It was one of my most uncomfortable bed ever. Since I had trekked to Dzukou valley in harsh winters, I had tossed all night due to biting cold.
Though I had rented 2 thin blankets and a pillow, it was not helping much. The blankets were not clean either. Amit, on the other hand was in a better position as he was carrying a warm and clean sleeping bag with him. It is thus advised to carry sleeping bags with you (if you can)!
Be warned that during high season the room at Dzukou Valley Rest House might be full. During low season, the staff might not be present at the Dzukou Valley Rest House. The staff of Rest House wear many hats. They are responsible for collecting admission fees, providing beddings, make bonfires and even cook food for the trekkers.
Vegan and Vegetarian Food in Dzukou valley
We had delicious vegan and vegetarian food in Dzukou valley. The people who manage the accommodation also make fresh food every-day. We had filling dal-chawal with vegetables. (Lentils, rice and vegetables.) It was accompanied by super spicy bhut jolokia chutney.
Bhoot Jholokia is the hottest chilly of India. Needless to say, I had very small quantity of bhut jolokia. It went well with Daal Bhat and a potatoes bhujia.
I would also advise you to carry some food packets with long shelf life such as chips, farsaan, dates, chocolates, khakhra, thepla etc. It can come handy as the evening snack as the dinner can be served very late at times. Even during breakfast, your packed food can add some comfort. The facilities and food served at Dzukou valley is very basic. They do make Lalcha or Laal Chai or the red tea also on request here.
They also have a local source of freshwater from where we filled our water bottles. If you are not comfortable with drinking this water do carry a water purifying bottle along-with you. Thankfully, they do not sell plastic water bottles here.
I have drunk water from a cave in Rajmachi trek in Maharashtra and from holy rivers during Kailash Mansarovar Yatra so I found the water in Dzukou drinkable.
Languages spoken in Dzükou Valley Trek
Nagamese is the most popular language spoken by locals in Dzükou Valley Trek. Nagaland is a multi-cultural land, therefore smaller dialects such as Sümi, Lotha, Angami, Ao and Chakhesang are also spoken. However, Hindi and English are also very easily understood and spoken by most people of Nagaland.
Photography Tips for Dzükou Valley Trek
Most tourists and trekkers visit Dzükou Valley Trek before the sunset to save cost of accommodation. But I recommend to stay here for sun set. You can not only witness some of the best sun sets of your life but also capture the beauty for posterity. There are also many visually sightseeing places nearby. You must explore these unusual places to see for great shots.
Timings of Dzükou Valley Trek
There is no fixed timing for Dzükou Valley Trek.Much like most treks, you are free to visit anytime for the day. However, the unsaid rule is that tourists must reach the final entry gate of Dzükou Valley Trek before sunset, so that the caretakers can take orders, prepare meals and provide facilities. Most people leave Dzükou Valley on the next day after sun rise and breakfast.
Duration of Visit
How many days to spend in Dzükou Valley?
You can do Dzükou Valley trek in both one day and two days. I recommend at least 2 days in Dzükou Valley.
What can I do in 1 day in Dzükou Valley
Many people, like my close friends have visited Dzükou Valley for only one day. It is absolutely fine to do just a day trip to Dzükou Valley, but chances of missing some of the best hidden gems and offbeat vantage points are high if you return back before sun set.
What can I do in 2 days in Dzükou Valley
I stayed at Dzükou Valley for 2 days. It was rewarding to stay at Dzükou Valley for 2 days as you can get extra time to:
Visit helipad
Enjoy bonfires
Chat with strangers
Enjoy views of sun rise
See Dzükou Valley lilies
Go off the beaten track
Visit Dzükou Valley bridge
Discover new hidden gems
Experience ethereal sun set
Trek further to the rolling hills
Sleep in bone chilling dorm (It's an experience!)
Enjoy the dinner with hot bhoot jholakia chutney
Doing all the above-mentioned activities are not possible in one day. You will miss many of such cool things to do in Dzükou Valley if you visit for only 1 day.
Best time to visit Dzukou Valley
The best time to visit Dzukou Valley is as early as possible. It gets dark as early as 5-6 p.m. in all the 7 sister states of North East India. It is thus advised to reach at the dorm aka rest house early so that you can spend time in the Dzukou Valley.
Also, you should leave Dzukou Valley the next day early morning as well, so that you can reach Viswema early and find a taxi to Kohima or Kisama.
I do not recommend returning to Kisama or Kohima the same day. What's the point in rushing when you can enjoy the beauty of Dzukou valley at a slow pace? Also, the sunset is unmissable here.
Dzukou Valley can be visited any time of the year and it still looks just as stunning. Let us see which months are the best to visit Dzukou Valley.
Summer
Dzukou Valley trek is hot and humid in summer months. However, it is also the best time to see wildflowers like the famous Dzukou Lilies. You can see the Dzukou Lilies blooms from late May to early June.
Winter
I visited Dzukou Valley in winter in the month of December. It was green all around and pleasantly cold in the day. However, the night was nail-biting cold. It is not the best time to visit Dzukou Valley because it is a dry and dull season in Dzukou. However, I found Dzukou Valley equally stunning in December. It was worth a trek! Most tourists go to Dzukou Valley only in December as they can easily club it with the vibrant Hornbill Festival which always happens in December.
Monsoon
would personally never travel to Dzukou Valley during rains. It would be very easy to slip and fall in the valley, thanks to the very narrow paths. It rains heavily in Dzouko valley during the months of July and August.
Sometimes, even in the month of September it rains a lot in Dzouko region. However, it is also the time when the Dzukou Lilies bloom and Dzukou Valley looks its best. It is the peak of Dzukou Valley flowering season. I would still avoid this season due to the risk factors and slippery muddy path. But if seeing the famous Dzukou Valley flowers is your thing, maybe you could give it a try!
Dzukou Valley temperature
Generally, the weather and the temperature at the Dzukou Valley is pleasant throughout the year. However, it was super cold when I visiting Dzukou Valley in the extreme cold of December. During the day, as I trekked towards the Dzukou Valley, the day was bright and sunny in December. I was able to manage in a shirt.
However, a jacket is a must when during sunset and afterwards. I was not wearing thermals and rolled in my dysfunctional hired blanket all night due to extreme cold. The cold air was able to seep in through the cracks in wooden floor of the dorm hall which could have easily passed off as a refugee camp in France or Bangladesh. The ever-changing climate of Dzukou Valley must be dealt with appropriate clothing.
What to carry for Dzukou Valley Trek?
It is a good idea to leave your excess baggage in your homestay or hotel in Kisama or Kohima. In case you are checking out and do not want to pay extra money for just keeping your luggage, you can request the hotel/hostel owner to keep your luggage till you come back. Most of the hotels agree to do that with or without extra payment.
Alternatively, you can leave the luggage at some of your friends who are also visiting the place. I dropped my luggage at Amit's tent. I was doing the mistake of carrying the heavy backpack all the way to the Dzukou Valley trek, but Amit suggested that I could keep the bag pack in his tent as he was not checking out yet.
Here is a checklist of what you should carry for 2 days stay (and trek) at Dzukou Valley:
Water bottle
Light healthy snacks like Aam papad, dry fruits, khakhra etc
DSLR Camera/Go Pro/Point and shoot (Drone is not allowed here)
Zoom lens and wide-angle lens
Empty SD cards: Carry at least 16 BG
Book (because no internet)
Headphone and some soulful songs in your mobile
Sleeping bag
What to wear in Dzukou Valley?
Here is a detailed clothing checklist (winter) for Dzukou Valley Trek
Down jacket
Thermal wears
Sturdy non leather shoes
Woollen socks
Gloves
Walking pole is not required here as most of the walk is flat.
Also read: What to wear for Kailash Mansarovar Yatra
Frequently Asked Questions
Below are some of the commonly asked questions on Dzukou Valley explained in this information packed guide to Dzükou Valley Trek. All you wanted to know is answered below in an exhaustive manner.
You will not find these answers in not found in outdated traditional guide books on North East India. Perhaps, this is why A Soul Window continues to be ranked as Top Travel Blog of India and No.1 travel blog of India consistently.
Is Dzukou Valley in Nagaland or Manipur?
Dzukou Valley straddles between the border of Nagaland and Manipur, two of the most charming states of chicken's neck in North East India.
You will often see cultures of Manipur and Nagaland overlapping with each other. For example, I saw heavy Naga influence in the local lifestyle of Manipur in Ukhrul, a charming hill station of Manipur near Imphal.
How are Electricity and Internet facilities at Dzukou Valley?
There is no internet since the start of the Dzukou Valley. You may get patchy internet in Viswema. Kisama and Kohima has better internet. This is why it is a better idea to inform you parents, kids and spouse about your plan to embark upon the Dzukou Valley trek at least a day in advance.
This also means that in case you have no company, you must carry a book with you. Depending too much on the mobile phone for entertainment is also not advisable due to shortage of electricity. You might not able to charge your phone.
How are the toilets in Dzukou Valley?
Yes, there is a proper Indian style concrete toilet in Dzukou Valley. However, be warned that there is no running water or washbasin here. You will have to fill the bucket of water to the washroom. Hand wash is done by another mug and bucket.
Also, do not expect to have a bath in Dzukou Valley. You may still take a bath in the expensive yet unkempt private rooms available at the Rest House. I personally did not have bath because of how cumbersome it was. There is no hot shower in Dzukou Valley. You may have to request the Rest House staff for heating up the water for some extra money.
Is Dzukou valley in Manipur?
Many people asked me if Dzukou Valley is in Nagaland or Manipur? Well, a part of Dzukou valley exists in Manipur as well as Nagaland. However, Nagaland route is more popular.
Do I need ILP for Dzukou Valley?
Yes, inner line permit aka ILP is a must even for Indians from other states when visiting anywhere in Nagaland. It is a good idea to secure an ILP online before the trip commences because otherwise you will waste lot of time in getting the ILP from the office at dusty town of Dimapur.
In my case my ILP was arranged way before I even landed in North East India from New Delhi. Sange Tsering from Holiday Scout helped me get ILP using just the online copies of my identity cards.
Is Dzukou Valley Safe?
Yes, Dzukou Valley trek is very safe even for the solo female traveller. I saw some solo female travellers during the trek. That said, it is a good idea to start early on the trek. You will face problem and might even fall in valley if you trek here after dark.
What is the shape of Dzukou Valley?
Dzukou Valley, the rolling hills are shaped very unusually which is why it is also so famous. I found them to be shaped like dome like structures carpeted with lush green grass. I have never seen any other mountains shaped like Dzukou Valley.
Is Dzukou Valley Plastic Free Zone?
Yes, Dzukou Valley is a Plastic Free Zone. It is a beautiful place and must be maintained from the sudden intrusion of the locals and outsiders. In case you are carrying any plastic bags to Dzukou Valley, then you must take it back to Kohima. Do not expect anyone else to clean up after you!
Who discovered Dzukou Lily?
Hijam Bikramjit of the Life Sciences Department, Manipur University is credited with identifying the Dzukou Lily during his trek to Dzukou Valley in the summer of 1991.
What is special about the Dzükou Lily (Lilium Chitrangadae) is that it is found only in the Dzükou Valley. You can see the Dzukou Lilyin the month of May or June. However, do not expect a carpet of Dzukou Lily like valley of flowers near Badrinath Dham in Uttarakhand and the carpet of flowers I saw in the Kass Plateau in Satara in Maharashtra.
The pink coloured Dzukou Lily when in bloom are spread across the Dzukou Valley and not concentrated like the above-mentioned places.
There is another variety of lily found nearby. The rare Shirui Kashung Timrawon or Shirui Lily (Lilium Mackliniae) found in abundance in Ukhrul in nearby Manipur was discovered by the British Botanist F. Kingdom Ward in the year 1948. Shirui Lily is found only in the upper reaches of the Shirui Hills in Manipur.
People come from near and far to just see the famed Dzukou Valley flowers. It is therefore wise to visit here during the Dzukou Valley flowering season.
Also read: 2 days spent in Ukhrul in Manipur
Dzukou Valley ghost stories
There are many myths and legends associated with Dzukou valley. The aura of Dzukou is such that it compels you to share mysterious ghost stories and paranormal activities. Dzukou valley is a lonely place with little or no electricity, which is a perfect excuse for some small talk on haunted places or unnatural events. I remember hearing such ghost stories atop the historical Raigarh Fort and during the Rajmachi trek in Maharashtra in West India.
Dzukou valley is no exception. I heard some tourists in their early twenties talking sotto voce about some ghost stories. I didn't want to hear it and avoided eavesdropping. Later, while I was trying hard to sleep at the main shared hall, the same boys started explaining in grotesque details on how the goat head is cleaned and filled with rice and spices and cooked in some places.
The 'Semi vegetarian' Amit was as disgusted as me and blurted out suddenly, admonishing the 'kids' to stop their hideous stories. These were definitely not the thoughts we wanted to sleep with!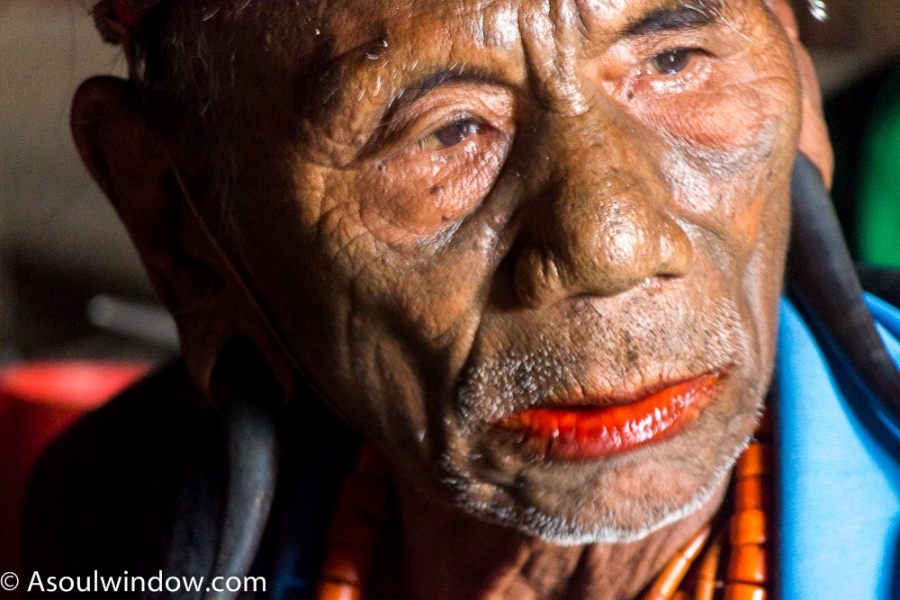 Tips for Solo Self-Guided Trek to Dzukou valley
It is possible to trek to Dzukou valley by your own like I did. Though I was not traveling solo, I know enough people who trekked solo to Dzukou valley with much success. I had Amit as company. It was his first-time trek to Dzukou valley as well. Both of us didn't know anything about the route of Dzukou valley. We just kept following the path and made it to the end without any hassle.
Hire a local guide
However, that said, I also know of people who have lost their way to Dzukou valley. In case you are not sure of doing the trek solo, you must hire a local guide who is easily available at Kisama, Kohima and Viswema Vilage. Just ask around! They can show you some lesser-known places around Dzukou.
The local guide for Dzuköu Valley trek is available for around INR 1,500 for a day trek.
Dzukou Valley Trek on low backpacking budget
Much like the day treks of Maharashtra in the Sahyadri range of mountains, Dzukou valley is also a very inexpensive day trek. For the kind of value we got, we had spent very less money.However, the shared space in the dorm was the most uncomfortable bed I got into.
Expenses at Dzukou valley
This is how much I spent on the Dzukou Valley Trek:
Hostel stay in Kohima – INR 500
Private cab to Viswema Village – INR 400
Camera Fee (DSLR) – INR 200
Foam mattress aka Sleeping Mat – INR 50
Thin Blanket – INR 50
Dorm Fee – INR 300
Viswema village to Kisama: INR 200 (we hitchhiked)
Dal Bhat Sabzi at Rest House: INR 200
Tea: INR 20
Cup Noodles – INR 60
Welfare Charges at Rest House: INR 300
Hiring Tent: INR 1200
Pitching Own Tent: Rs 100
Firewood for bonfire: INR 10 a piece
Utensils for hire: INR 100 per set and INR 50 for a big pot.
Environmental donation: Optional
Hitchhiking at Dzukou valley
I also hitchhiked after a long time. It's another thing that we paid INR 200 to lorry driver. He sounded like he is from Bihar in North India. He refused to take money and we hate to travel for free! We insisted and won. And that was our Incredible India moment!
Luxury travel Tips for Dzukou valley
Not many know but there are some a private-rooms available at Dzukou valleyas well. I didn't opt for it as it was a budget trip for me. The private room (double bed) with attached loo was available for a reasonable INR 1500.However, it was not luxurious but a basic concrete room with more warmth. But the price is justified, given the remoteness of the place. It is also a lesser-known fact.
Entry Fee to Dzukou valley
Also, there is a small entry fee which is charged at the Rest House even if you do not stay here overnight. It is worth paying it because this is where you get the best views of the Dzukou Valley. The camera fee is charged only for proper cameras such as DSLR, point and shoot and Go Pro etc. No camera fee is charged for mobile cameras.
ATM Guide
Needless to say, there are no ATMs available at the Dzukou Valley trek. Even in Viswema village it is hard to find ATMs. It is a good idea to withdraw money at Kohima (preferably) and Kisama before starting the trek. You will have to spend in cash for entry fees, food, bed etc when you reach the Dzukou Valley. Credit cards and digital payment is not accepted in this remote location.
Dzukou valley Fire
It is common for Dzukou valley to catch fire. The wind in this area helps the fire further. Though, I saw the proper 'Green Dzukou valley', a local man pointed out a patch of burnt forest in the distance. Despite the very much visible aftermaths of fire, I found the Dzukou valley to be worth avisit.
Excursions from Dzukou Valley
There are many interesting places to see in Nagaland which you might not even have heard of. I had personally clubbed Kohima, Kisama, Dzukou valley, Khonoma and Dimapur in one trip. On another trip to Nagaland, I visited Mon, Hongphui headhunters village, Longwa at India Myanmar border etc.
These places are raw and located a bit far from Kohima. Many of these touristy destinations are top places to visit with family and kids.
Some of the best places to visit near Dzukou Valley in Nagaland are as below:
Trek to high altitude Saramati Peak
Trek to Japfu Peak
Trek to Mount Tiyi
Pfutsero peak trek
Kohima
Kisama
Kigwema
Khonoma
Kiphire
Mon
Longwa
Hongphui
Tuensang
Touphema
Mokokchung
Ungma
Dimapur
Benreu
Meluri
Longleng
Wokha Caves in Peren in Puilwa Village
Mao (In Manipur): Mao is also short form for Mao Gate. Mao is a border town between Nagaland and Manipur. Mao is the last town in Manipur before Nagaland starts.
Places to stay in Kohima
I travelled with Holiday Scout, the pioneer of travel in North east India. They helped me arrange an amazing stay right inside the Kisama Village in the Hornbill Festival venue. You can connect with them to find lovely stay options in not just Kisama and Kohima but anywhere in North East India.
They also run customised trips anywhere in 7 sisters states of North East India, viz. Arunachal Pradesh, Nagaland, Assam, Meghalaya, Tripura, Mizoram and Manipur.
You can stay at Kohima and Kisama like I did and start very early in the morning. Alternatively, you can also stay at Kingwema and the small villages in Viswema, but these places are not well developed and it could be cumbersome to find a stay with good connectivity here.
Kohima and many other places in North East India are expensive. It is impossible to find the super cheap accommodation, the way I did in say, Amritsar in Punjab and Shimoga in Karnataka.
Most of these homestays are also seasonal which means that they are functional only during the annual Hornbill Festival which happens in the month of December.
Eco Stay Hostel in Kohima: Apart from the tent in Kisama Heritage Village, I also stayed at the Eco Stay Hostel in Kohima. The cool bunk beds are the highlight of this place. It is located at walking distance from the War Cemetery of Kohima.
The breakfast is lacklustre but then you can't expect a lavish Alu Paratha and Puri Bhaji at any hostel. It is one of the best places to stay in Kohima for backpackers like me. There are many shops nearby and it is easy to catch a taxi from here to nearby places such as Viswema, Khonoma and Kohima etc.
You can also stay at below hotels and homestays:
Backpackers Hostel
Central Guest House Kohima
Rovi's Homestay in Kigwema
Pine Hotel, Kohima
Central Guest House, Kohima
Morung Lodge Homestay in Midland Colony in Kohima run by Nino charges a lot for dorm bed with breakfast and dinner.
Distances from Dzükou Valley Trek
Distance between Viswema and Kohima is only 22 kilometres. Kisama is located even closer to Viswema. You will see a gate when you arrive at Viswema.
As per the BRO or Border Roads Organisation signboard, Viswema is located
6 kilometres away from Viswema
8 kilometres away from Mao
31 kilometres away from Maram
How to reach Dzukou Valley
Dzouko Valley is a popular weekend getaway from Kohima and Kisama. It is an unexplored place, away from the crowds.
This is why, it is not easy to find public transport to Viswema, the base of the Dzukou Valley trek. Hence, it is advised to book a private cab from Kohima or Kisama, which is also closer. Viswema is a very small place with few shops and a garage. Below are the best ways to reach Dzukou Valley.
I had arrived at Dzukou valley from Kisama Heritage Village near Kohima. I was visiting Majuli, Sivasagar and Hollongapar Gibbon Wildlife Sanctuary in Assam when I decided to head to Kohima next.
I took an early morning empty bus to Dimapur in Nagaland from Jorhat in Assam. It was the last bus leaving for Dimapur. Once in Dimapur, I took a shared cab (people packed like Rajma) from Dimapur Railway Station. It was the last cab leaving Dimapur.
I made it in my hostel in time, spending the night exploring the vibrant Night market which happens during the Hornbill Festival. I explored Hornbill festival for next few days followed by a trek to the famous Dzukou Valley.
Private taxi
Most people, like me reach Dzukou Valley by private taxi. You can hire them easily from Kohima or the taxi stand of Kisama outside the Hornbill festival venue. You must negotiate well as most taxi drivers quote absurdly in Nagaland, especially when the Hornbill Festival is on.
Shared cab
During the Hornbill festival, it is easy to find a company. You can approach a stranger who might also want to go to the Dzukou Valley trek. We got lazy and started late, so we hired a private cab. You can split the cost by going together at Viswema and pay per head cost. While returning you will see 1-2 taxis waiting to drop you to Kohima or Kisama.
Much like anywhere in Nagaland, they also quote absurd prices so it is better to negotiate hard with the taxi drivers. When our negotiations didn't work out, we left and hitchhiked instead. More on that later in this blog.
Air
The nearest airport from Dzukou valley is the Dimapur Airport in Nagaland. You can also consider the Lokpriya Gopinath Bordoloi International Airport or the Guwahati airport of Assam. From here buses and shared cabs are available to Kohima.
Rail
The nearest railhead from Dzukou valley is at Dimapur railway junction. Guwahati airport is the biggest railway station near Kohima.
Local Transport for sightseeing near Dzukou Valley
It is easy to find vehicles from Viswema to Kohima. If you are confused, just ask the people at the auto repair garage located right from where path to Dzukou Valley trek begins. This is also where shared cabs coming from Kisama and Kohima drops passengers.
You can also take a shared cab (yellow vans and Sumos) to Viswema from Network Travels AOC Bus Stand. You need to ask the local people about the cabs heading to Viswema. It can take a long time to leave as the taxi drivers wait until it gets full. It takes between 30 and 45 minutes to arrive at Viswema by this route.
Conclusion: Why visit Dzukou valley?
Is Dzukou valley worth visiting? An unknown destination for a long time, the popularity of Dzukou valley is only soaring with time. Many tourists embark upon the Dzukou valley Trek during the Hornbill festival in Kisama Heritage Village in December. Unarguably, the unusual Dzukou valley is one of the best places to visit in Nagaland and North East India.
Located in Viswema, close to Kohima, the capital of Nagaland, Dzukou valley is easy to get to if not entirely inexpensive. However, it is still possible to do the Dzukou valley trek on a low backpacking budget. Do visit Dzukou valley, perhaps with a special Angami Sticky Rice Wine stashed somewhere in your messy backpack. To summarise, Dzukou valley is worth a visit, especially with friends during Hornbill Festival.
Do share this detailed travel blog on Dzukou valley with your friends and family.
The view from my Soul Window is so unusual!
Pin this blog to save the blog and plan a trip later!
Related Blogs
North East India Packaged Tour
Kisama Guide
Kohima Guide
Khonoma Guide
Vegetarian Food of Nagaland
Top Travel Blogger from India