Last Updated on June 8, 2022 by asoulwindow
HISTORY OF SIKKIM CHOGYAL KINGDOM & HOW SIKKIM BECAME A PART OF INDIA
This blog is about the history of Chogyal dynasty of the kingdom of Sikkim and how Monarchy fell and Sikkim became a part of India.
The history of Sikkim is full of interesting stories of ups and downs, of strong and weak leaders and of a bloody battle between many races. Let us first understand the geography of Sikkim. Sikkim was a landlocked kingdom located between the China, Bhutan and Nepal. There was no concept of the present day United India then. Both India and Nepal consisted of many princely states ruled by different kings or queens. Let us now look at the interesting drama that unfolded in Sikkim after Namgyal dynasty started ruling the land, which is now a part of North East India.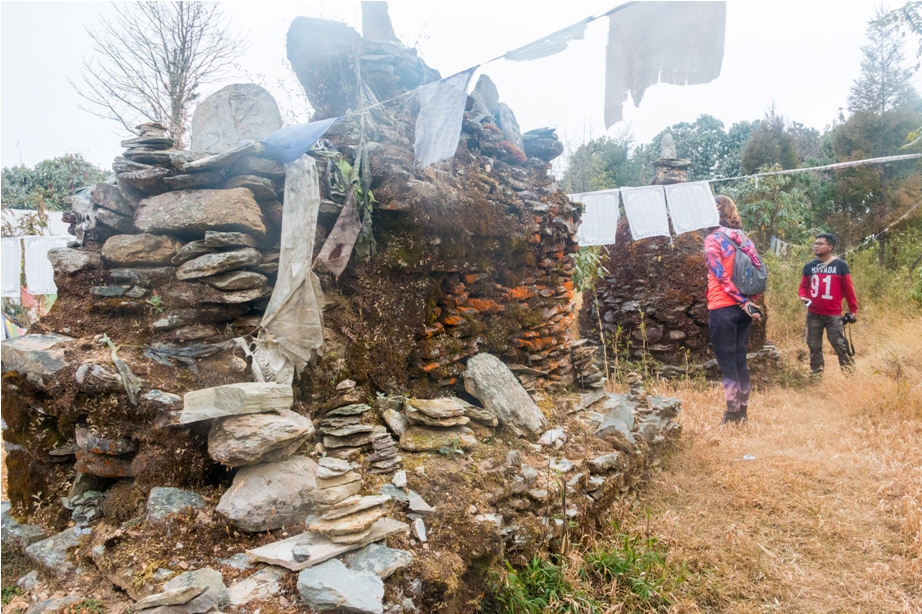 THE FLOWCHART OF THE HISTORY OF SIKKIM KINGDOM AND CHOGYAL DYNASTY
Namgyal dynasty founds the kingdom of Sikkim in the 17th
Chogyals, the Budhist priest kings started ruling the kingdom of Sikkim.
From 1670 to 1814, Rabdentse was the capital of Kingdom of Sikkim. Phuntshog Namgyal, who was the first Chogyal or the 'Dharma King' of the Kingdom of Sikkim was succeeded by his son Tensung Namgyal who went on to become the second Chogyal of Sikkim. Chogyal means King. You can still see the coronation throne at Yuksom where the Chogyal was Phuntshog Namgyal was crowned as the first Chogyal of Sikkim in the year 1642.
However when Tensung Namgyal, the son and heir to Phuntshog Namgyal, became the second king of the Kingdom of Sikkim in 1670, he shifted the capital from Yuksom to Rabdentse. This shifted the center of powers in the late 17th century A.D. It was a peaceful kingdom under his reign but things worsened after his demise in 1700.
After the death of Tensung Namgyal, Chador Namgyal, the son from his second wife, who was also a minor, became the next Chogyal of Sikkim. Tensung Namgyal had three wives, one each from Bhutan, Tibet and the Limbu (Yakthung or Kirati people) community.
Pendiongmu who was the daughter from first wife of Tensung Namgyal was not happy with this decision.
Pendiongmu whose mother was Bhutanese, evicted Chador Namgyal with support from Bhutan.
Chador Namgyal left Rabdentse and took refuge in Tibet with the help of his minister Yungthing Yeshe.
Chador Namgyal remained in exile for 10 years in Tibet and honed his knowledge on Buddhism and Tibetan literature. So important he had become that he even served as the state astrologer of the sixth Dalai Lama.
Bhutanese imprisons son of Yungthing Yeshe (see above) in Rabdentse
After the intervention of Tibet, King Deb of Bhutan withdraws from Sikkim.
Chador Namgyal returns to Rebdantse and controls the region again.
Pendiongmu (See above) conspires and gets Chador Namgyal murder under mysterious circumstances in 1716.
As a befitting retaliation, Pendiongmu and the Tibetan doctor (who was involved in the above conspiracy) was murdered as well by the royal armed forces.
Gurmed Namgyal, who was the son of Chador Namgyal becomes the next Chogyal in 1717.
Gurmed Namgyal fortifies Rabdentse due to the threats from the Nepalese aka Gurkhas and Bhutanese.
Gurmed Namgyal, aged 26, dies in 1733
Phunstog Namgyal II becomes the next Chogyal. Phunstog Namgyal II was the illegimate son of Gurmed Namgyal. Some say, he was not Gurmed's son. A story was cooked up so that Namgyal dynasty continues to rule the region.
Sikkim, under the rule of Phunstog Namgyal II faced constant attacks by Gurkhas and Bhutanese people.
Sikkim saw many attacks by Bhutan and Nepal and from Sikkim as well. Nepal attacked around 17 times on Sikkim during the weak leadership of Phunstog Namgyal II. Rabdentse was raided by Nepalese.
Tenzing Namgyal, the next Chogyal of Sikkim also had weak leadership skills. During his rule, a large part of Sikkim was usurped by the Nepalese.
Tenzing Namgyal is left with no option but to leave Rabdentse and settle in Lhasa in Tibet.
Tenzing Namgyal dies in Tibet in 1780.
Tshudpud Namgyal who was the son of Tenzing Namgyal and Anyo Gyalyum, returns to Sikkikm to gain control again with Chinese aid.
Tshudpud Namgyal becomes the Chogyal of Sikkim.
Tshudpud Namgyal shifts the capital of Sikkim to Tumlong as he wanted to stay away from the Nepalese border which was located at a close proximity to Rabdentse site.
As per the treaty of Titalia which was signed in 1817 between British India and Sikkim, the territories which The Nepalese had usurped from Sikkim were given back to Sikkim.
Tshudpud Namgyal was recognized by the British as Maharaja of Sikkim as per the Treaty of Tumlong.
Tshudpud Namgyal becomes the longest running Chogyal of Sikkim. He was the chogyal of Sikkim for 69 years. He ruled Sikkim from 1793 to 1863.
Sikkimese capture two British people, Dr. Arthur Campbell and Dr. Joseph Dalton Hooker in 1849. Hostility between Sikkim and British India grows.
Tshudpud Namgyal dies at the age of 78 in 1863.
Sidkeong Namgyal rules from 1863 to 1874
Thutob Namgyal becomes the Chogyal of Sikkim from 1874–1914. During his reign, the capital of Sikkim was moved from Tumlong to Gangtok in the year 1894.
Sidkeong Tulku Namgyal(1914): He served as the Chogyal of Sikkim for the shortest period of time, i.e., from 10th February 1914 to 5th December 1914. It is said that he died at a very young age, 35 under mysterious conditions. Some say, he died due to heart failure.
India gains independence from the evil British rule in 1947.
Tashi Namgyal(1914–1963). United India and Sikkim signed a treaty in 1950 according to which India gained suzerainty on Sikkim.
Palden Thondup Namgyal served as the 12th and last Chogyal of Sikkim from 1963 to 1975. He passed away on 29th January 1982 from cancer. His wife Hope Cooke, an American socialite.Some belived she was a CIA agent.
Sikkim becomes a state of India as per the 1975 referendum.
Wangchuk Namgyal, son of Palden Thondup Namgyal was announced as the 13th Chogyal of Sikkim on 29th January 1982 but it was not practiced as Sikkim had become a part of India by then. Wangchuk Namgyal was born on 1 April 1953.
HOW SIKKIM BECAME A PART OF INDIA:
During the early 18th century, when evil British officers were spreading their tentacles in Asia by hook or by crook, they were keen to establish trade links with Tibet. Sikkim, as a result became a part of British Empire till 15th August 1947, when India gained independence from the exploitative British Empire. A milestone referendum was able to pull Sikkim into India. It was an independent nation after the British left. A special protectorate status was given to Sikkim by the erstwhile Indian Prime Minister Jawaharlal Nehru. The ancient Nathu La Pass was shut down after hostility in and around the pass was observed during the 1962 war between India and China. Nathula and Jelepla Passes were reopened only in 2005.
Check out my You Tube Travel Video on Wangala Dance of Manipur at Hornbill Festival:
Sikkim became a part of India on 16th May, 1975. As per the "India – Sikkim Peace Treaty" signed in 1950, Sikkim remained an Indian protectorate but it was still an independent state till 1975. During this time, the foreign policy, security and communication of Sikkim remained as per Indian laws. The Choyal of Sikkim aspired Sikkim to be a fully independent state like Bhutan. Anti India demand for "India – Sikkim Peace Treaty" grew stronger in Gangtok, the capital of Sikkim in August 1968.
Interestingly, it was not until 2003 that China acknowledged Sikkim's merger into India. Fresh elections were demanded by the anti monarchy Sikkim National Congress Party in 1970s. The least populous state of India, the Chogyals of Sikkim faced rebellion from the local population against the monarchy in 1975. This led to widespread violence in Sikkim, calling for action by Indian military forces.
Follow me on Instagram for free travel information and tips
The IPS officer Mr. Ajit Doval played an important role in the merger of Sikkim into India. Presently a National security Advisor, Mr. Doval handled the operation himself. Kazi Lhendup Dorjee, the first chief Minister of Sikkim supported him throughout. Kazi was the president of the Sikkim National Congress (SNC).
SIKKIM BECOMES A STATE OF INDIA ON 16th MAY, 1975
Monarchy was subsequently abolished in 1975 and Sikkim was declared as a new state of India as per a referendum. Sikkim was announced as the new state of India on 16th May, 1975. Presently, as I observed during the 10 days long road trip across East, West, North and South Sikkim, peace and prosperity has returned to Sikkim. I met friendly people everywhere I went. So sign of any agitation or hostility could be seen. I saw more hostility in Darjeeling but more about that later.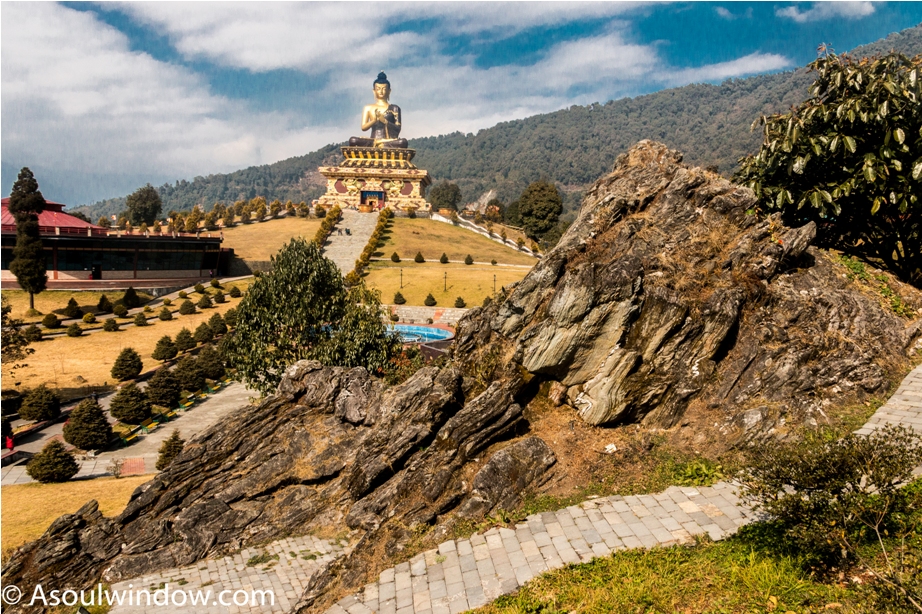 HOW TO VISIT OFFBEAT HISTORICAL PLACES IN SIKKIM?
There are many historical sites all around Sikkim. Sikkim Cab Rental Co helped me not only planning my ambitious Sikkim trip but also finding out the right accommodation, destination and itinerary. They also helped me in securing the required permissions at short notice even though I submitted my passport size photograph document as late as 9 p.m. on the previous day of my travel. Sikkim requires special permissions for tourists to access some places. Both Indian and foreigners need to take those permissions. For all such places in Sikkim, Sikkim Can Rental helps in securing the permissions. Their cars are well maintained, drivers skillfull and prices reasonable.
They can show you around many ancient sites, including the ruins of the former capitals of the kingdom of Sikkim and even very old monasteries apart from of course all the other lovely touristy and offbeat destinations in Sikkim.
Note: There are certain places where foreigners are not allowed even with permissions.
Spread the love, share this blog
Please follow the hashtag #ASoulWindow on Instagram, Twitter and Facebook for my free tips, pictures, videos and information on all things travel!
Got any question/comments, ask in the comment section below so that it can benefit other readers.
Email me for collaboration: [email protected]
Be a part of my journey on social media. The travel content I create there is different from this blog.
Pls subscribe/follow/like:
WARNING : COPYRIGHT TO ALL THE CONTENT SHARED HERE REMAINS WITH ME. THE IMAGES AND TEXT IN THIS BLOG ARE BY ME UNLESS MENTIONED OTHERWISE. YOU CAN NOT JUST LIFT THE CONTENT AND USE IT WITHOUT MY PERMISSION. STRICT LEGAL ACTION WILL BE TAKEN IF CONTENT IS STOLEN. YES, I AM SERIOUS.
Top Travel Blogger from India