Last Updated on December 5, 2019 by asoulwindow
TOKYO THE WONDERLAND, the capital of Japan is a fascinating city! Ever since I have set my eyes on international travels, Japan has fascinated me as a destination. From what I have read on Japan, the quirks, the food, the advanced technology and the constant narrative of modernity blending seamlessly with tradition appeals to me the most. The Tokyo Metropolitan Government promotes Tokyo as '"a place that promises all kinds of fun by constantly generating new styles while bringing tradition and innovation together."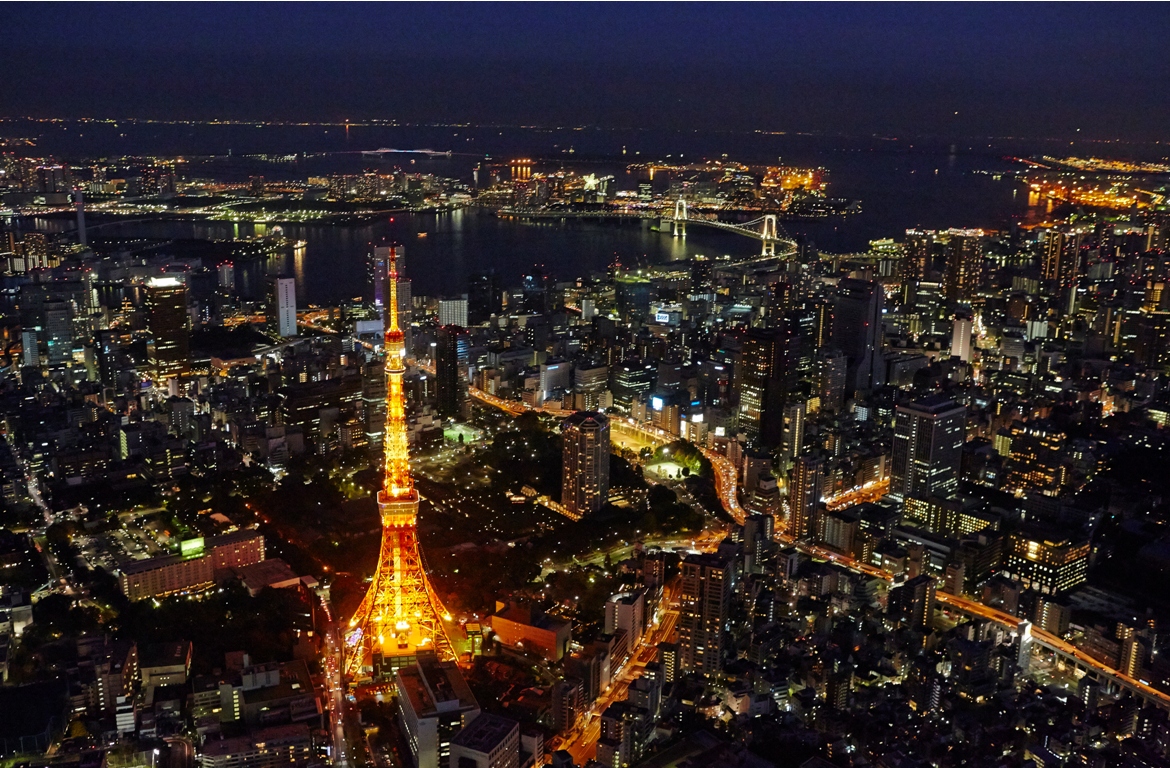 HERE IS WHY YOU SHOULD DISCOVER TOKYO WONDERLAND BEFORE THE WORLD RE DISCOVERS IT IN OLYMPICS/PARALYMPICS 2020
EXCELLENT DINING IN TOKYO: Being a vegetarian, I was delighted to know that one can find many varieties of vegan food in Japan. I am keen to try Soba, buckwheat noodles (served with hot soup or cold with dipping sauce), Tempura (Much like Indian Pakoras but with a Japanese twist), Vegetarian sushi (Order Vegetarian Sushi in Delhi and Gurgaon here) and Ramen, Izakaya (Home style cooking available in Taverns). And who wouldn't want to try Bar Hopping at traditional Nomiya gai, the drinking streets in Japan?
UNIQUE CULTURE OF TOKYO: Heard of Kosupure? The chances are high that you will bump into a local dressed up as fictional character, especially from science fiction, fantasy or anime. The sumo wrestlers, Geishas and Kabuki dance drama theatres from past still fascinates people from across the globe. Not to be missed is the Tezuma Tezuma is a traditional Japanese magic art form. It is appointed as a Japanese intangible cultural property in 1997. I was fortunate to catch live performance by Taiju Fujiyama, a young and famous magician at the Tokyo Wonderland seminar at Le Meridien, New Delhi. I can't wait to have an immersive cultural experience in Japan.
EXCITING SHOPPING IN TOKYO: Nakamise Shopping Street is lined with 90 stores from the Edo Era. Kappabashi Dogugai Street, with a history of over 100 years sells Japanese, Western and Chinese Tableware, Raw food ingredients, food samples, kitchenwares, the works! Denbouin Street is great for picking souvenirs such as Japanese accessories, sweet amanatto beans, crafts, chopsticks, food etc. Don't miss the statue of a famous thief on the roof of a garment shop, the eight faces of Edo drawn on the shutters and the colorful roof tiles. I am a non shopper, but I think Tokyo will convert me into one.
DELIGHTFUL STAY OPTIONS IN TOKYO: As per 2015 records Tokyo has 675 hotels (98,644 rooms), 1194 Japanese style inns (45,204 rooms) Hostel bed starts at 2000 yen. Approximate Charges for rooms are (Twin Bed rooms): Economy hotel (7,000 yen), First Class Hotel (30,000 yen), Luxury Hotel (40,000 yen). Oh, and did you just ask me the price of a capsule hotel and a love hotel?
COMFORTABLE NATURE IN TOKYO: Who has not heard of the cherry blossom flowers that blanket Japan in during spring season? During the autumn, the brilliant colors of leaves lend a different took to the city. Tokyo has numerous manicured gardens where you can savour the bounty of nature. Why just hear those stories, why not go and experience it yourself?
EASY TRANSPORT IN TOKYO: The 20 railroad lines and 13 subway lines (fares start at 170 yen) run from 5 a.m. to 1 a.m. and are dependable. 49,447 taxis ply on Tokyo's road. Chargeable IC Cards, Suica and Pasmo are used for JR (Japan Railways), subways and buses in Tokyo.
MUSEUM & ART GALLERIES IN TOKYO: With so much of rich history, Tokyo has many museums as well as art galleries. Being a numismatics enthusiast, Bank of Japan Currency Museum fascinates me.
QUIRKS OF JAPAN: Japan is full of quirks, be it the scandalous toilets of Japan or the frightening thought of entering a public onsen sauna naked. There are vending machines everywhere in Tokyo and so are cute mascots. Throw in capsule hotels and a never before experience is guaranteed. Do you have it in you to handle the quirks of Japan?
SIGHT SEEING IN TOKYO: There is a lot you can see in Tokyo. The peaceful Asakusa belies its violent past. The Sensoji Temple, built in 628 (Oldest Temple in Tokyo) is one of the most famous landmarks of Tokyo. The night view from Tokyo Skytree at 450 metres high Tembo Galleria, I am told is breath taking. A stroll through Yanesen transports your soul to a bygone era. When visiting the Shibuya scramble, don't forget to check out the statue of the famous loyal dog
SIGHTSEEING IN PERFECTURES NEAR TOKYO: There is a lot you can explore around Tokyo. My most desired excursion from Tokyo is of course Mount Fuji (160 minutes from Tokyo). It is a childhood dream to see the sacred mountain of Japan for myself. Declared a World Cultural Heritage Site, a visit here is a must. Kamakura (60 minutes from Tokyo; history and culture), Nikko (90 minutes from Tokyo, famous for World Heritage Site Nikko Toshogu Shrine), Kawagoe (50 minutes from Tokyo, history), Chiba and Saitama are some of the best places to visit near Tokyo.
I was amongst the lucky few who attended the first ever Tokyo Wonderland media seminar at Le Meridien, New Delhi, India. With all eyes set on Olympics/Paralympics 2020 to be held in Tokyo, Japan, the world is curious to learn more about Tokyo. The discerning Indian tourists are also looking beyond the clichéd destinations they are generally used to and are choosing Japan as an offbeat destination. The seminar was in fact aimed at promoting tourism to Tokyo to Indian travelers. I was fascinated by the video footage of Indians living and working in Tokyo, some for as long as 11 years. Thanks to the relaxation of short term visa requirements, more than 1,00,000 Indians visited Japan in 2015.
Mr. Ken Katayama, Deputy DG, Bureau of Industrial and Labour Affairs, Tokyo Metropolitan Government addressed the media in Japanese (which we understood thanks to live translation via an earphone). He maintained that India and Japan has always had a friendly bond and it makes sense to increase the Indian footfall on Japanese soil.
The 5 themes promoted at Tokyo Wonderland event are: 1) Comfortable Nature 2) Excellent Dining 3) Unique Culture 4) Delightful Stay and 5) Exciting Shopping
Out of these Comfortable nature, Excellent dining (I hope to find vegetarian Japanese) and Unique Cultures the most. And though I am a strict non shopper, somehow shopping in Japan appeals to me. Perhaps because the things you can buy in Japan are available exclusively in Japan.
Ms. Rewati Chetri, a finalist in Femina Miss India 2015 spoke animatedly about her visit to Japan, especially Tokyo. She is representing India at the Miss International 2016 to be held in Tokyo, Japan and couldn't help but gush at all the sensory delights of Tokyo as she regaled the audience with her stories from Tokyo. Joining her in conversation was Mr. Akito Tadokoro, director (Marketing & Promotion Tourist Promotion Department (Tokyo Convention & Visitors Bureau). His subtle sense of humor made his stories from Tokyo even more interesting.
Masahiko Sakamoto, Senior Director Tourism Division (Bureau of Industrial and Labour Affairs, Tokyo Metropolitan Government) stated that keeping in mind the upcoming 2020 Olympics in Tokyo and increasing footfalls from foreign countries including India, the government is building multi lingual information desks at different places in Tokyo to tackle the language barrier.
With so much to eat/see/do in just one city, I can't wait to be in Tokyo and tell you about my own experience there.
THE VIEW FROM MY SOUL WINDOW IS WONDERFUL!
Note: All the pictures used here are by Tokyo Wonderland
Spread the love, share this blog
Got any question/comments, ask in the comment section below so that it can benefit other readers.
Email me for collaboration: [email protected]
Be a part of my journey on social media. The travel content I create there is different from this blog.
Pls subscribe/follow/like:
Top Travel Blogger from India